DIY Cough/Cold/Immune booster Medicine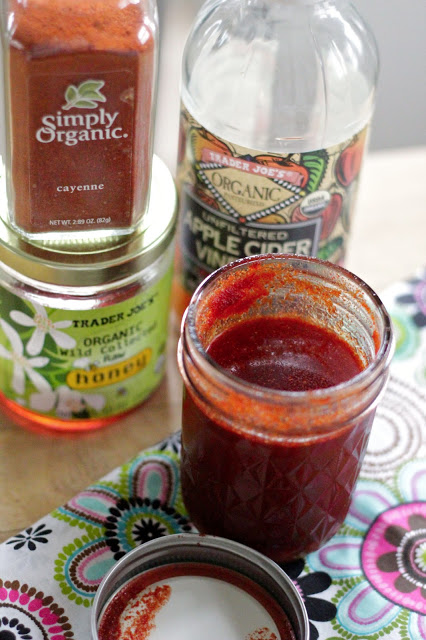 I have been making this all winter and I love it. Since flu and cold season seems to be on full swing, I figured I post this. It has helped me not to get sick, so I thought it may help you too!
I pretty much take it when a member of my family starts getting sick, or when I feel I am getting sick myself.
The properties of the vinegar, ginger, cayenne and honey are superb so it doesn't hurt to take a tablespoon of this concoction every day for preventive measures.
Since taking this, I have not gotten sick once. Note, all my family members have, so this must be working!! I take this followed by zinc, and so far so good.
Originally this was suppose to be a cough medicine, which is strictly what I used it for at first, but then, I used it for when getting sick or preventing getting sick.
I tried to give this medicine to my 2 year old but no luck however my 6 year old does tolerate it!
I think this is something I will be making for years to come. It does work for me, it is natural and I love it.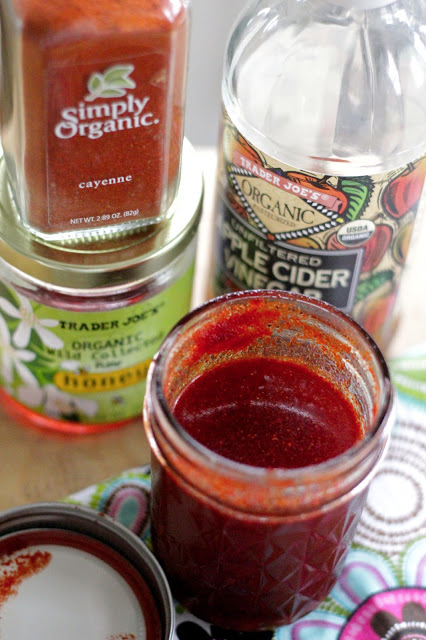 This is working for me thus far. The properties here are outstanding so I hope you like it.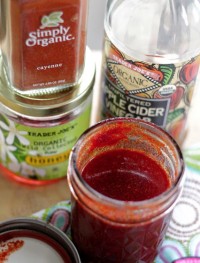 DIY Cold Medicine
Ingredients:
1 tsp cayenne pepper
1 tsp ground ginger
1/2 cup raw honey
1/2 cup apple cider vinegar
1/4 cup warm water
Directions:
Mix all the ingredients until they dissolved and store in a jar in the refrigerator. I take 1-2 tablespoons every 4 hours when sick and 1-2 tablespoons when I feel I am starting to get sick or a member of my family is sick.
Sometimes I take 1 tablespoon a day just because s the properties of these ingredients are outstanding :-)