Deep Dish Whole Wheat Pizza
Ladies and gentleman, deep dish pizza! I love, love, love it. I heard about it on TV a while back and yesterday I heard about again while watching the travel channel. I thought to myself, I have to make it, and make it immediately. So I did.
The next day I ventured in my kitchen to make my own version. I kept the concept of the deep dish the same with my two 9 inch round pans, which by the way they were quite deep. So here I was making the pizza!
The result was quite good, I liked it, oh no wait, I loved it, that's right!!!……….
For my version I used my old whole wheat pizza crust tweaked a bit plus some unusual filling/toppings like shrimp. You may think that using shrimp is gross but you can choose your own toppings :-)
I also used tons of cheese, provolone and mozzarella. You can also choose which ever cheese you desire. Anyhow, I think this is a winner recipe. Next time I will be making it with different topping ingredients and see which one is best.
Enjoy!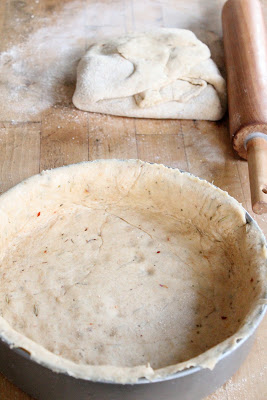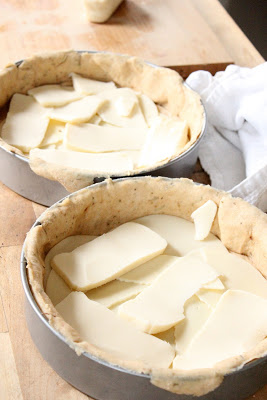 Here you can appreciate the first stages. Rolling the dough into the pan and placing the cheeses in the bottom of the dish.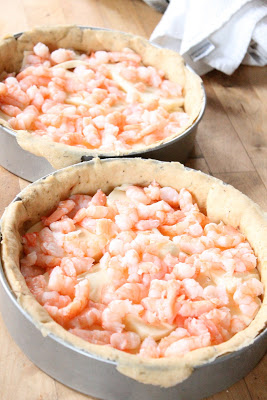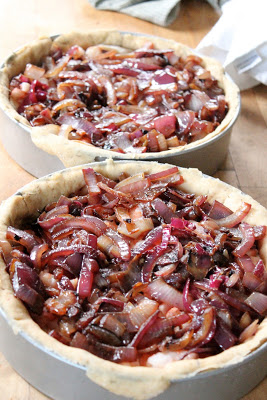 Then I placed the shrimp followed by the caramelized red onions, which I made tons, love them!!
Last but not least, the tomato sauce with a lot of dry oregano. The left picture was before placing the pizzas in the oven. The right picture was after it was done.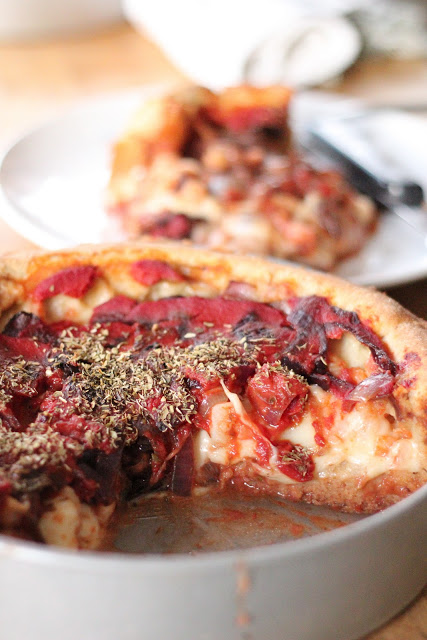 ……and the final product, so yummy!!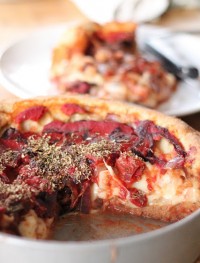 Deep Dish Whole Wheat Pizza
Yield: 2 large deep dish pizzas
Ingredients:
Dough for two pies
4 tablespoons olive oil
2 1/2 teaspoons instant yeast
1 tablespoon sugar
2 cups lukewarm water
1/2 teaspoon gluten
4 1/3 cups whole wheat pastry flour
3/4 teaspoon salt
Dry spices such as oregano, basil and rosemary
Filling for two pies
1 lb shrimp, thawed
3 medium red onions, sliced
16 oz reduced fat mozzarella cheese
1/2 lb slices provolone
1 cup tomato sauce
1/4 cup grated Parmesan, Pecorino, or Romano cheese
Directions:
In a mixing bowl, mix the dough ingredients, knead to make a smooth dough. It will take about 5 minutes. I do this process by hand, however you can use your mixer, I just don't have one, never cared for one really, I do my mixes the old fashion way!!
Place the dough in a lightly oiled bowl. Cover it with plastic wrap, and let it rise until very puffy, about 1 hour 30 minutes.
Grease the bottom and sides of two 9 inch baking pans. Half the dough and with your hands roll each piece as large of a circle as you can. Lay the dough in the pan and stretch it towards the edges and up the sides until it starts to shrink back. Let it rest for 15 minutes. (For this step I actually roll out the dough with the rolling pin and fit it into the pan, fix any imperfections, and stretch the dough as need it)
While the dough rests, in a sauce pan cook onions until caramelized, about 10-15 minutes.
Preheat oven to 425°F. Place mozzarella and provolone cheeses over the bottom of the doughs, followed by the shrimp, onions and tomato sauce. Sprinkle grated cheese and dry spices and bake for 35-45 minutes. (I actually did not use any grated cheese, I FORGOT :-(
Allow the pizza to cool for 10-15 minutes before cutting into it. I couldn't resist doing that though so my cheese got everywhere, that was OK :-)