Dark Choolate Chunk Cookies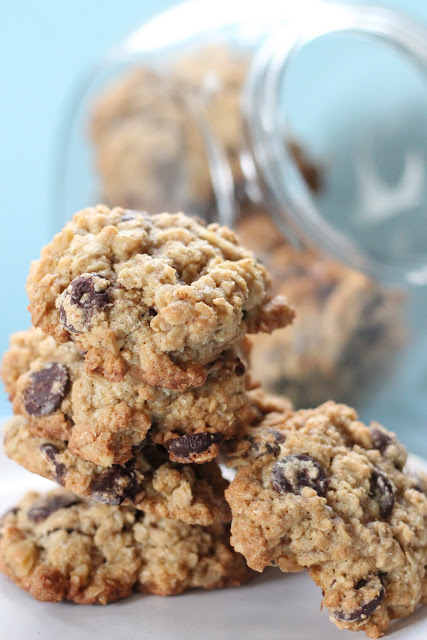 The past week I was pretty much on a roll with all the cooking and baking I did. This week will see how it goes with thanksgiving and all. I am going to try to keep up but will see, I am not going to make any promises :-) Let me just tell you that with two kids work never ends.
Anyhow, this  cookie is one of our favorite cookies. I have been experimenting with the recipe for a long time, and I'm still experimenting with it, although I think I have come pretty close to perfecting it so here it is (I would probably keep decreasing the butter content and see how it goes)
On the coming weeks I will be making the same cookie but will add cacao powder to make it double chocolate, yum, yum.
Enjoy!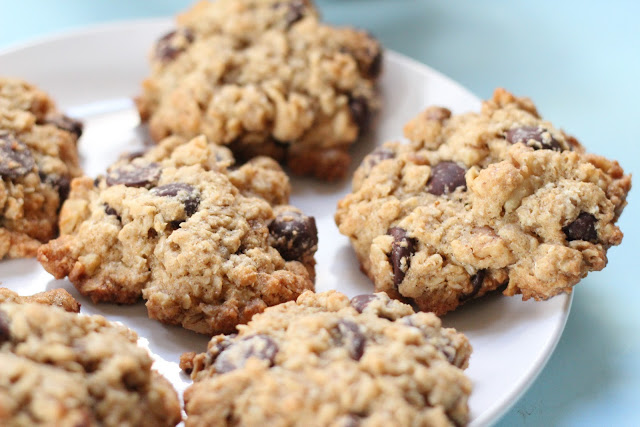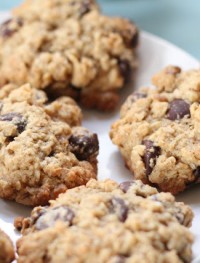 Dark Choolate Chunk Cookies
Ingredients:
1/2 cup butter, 1 stick
1/2 cup olive oil
1 cup unrefined sugar
2 eggs
1 teaspoon vanilla extract
1 1/2 cups whole wheat pastry flour
1 teaspoon baking soda
1/2 teaspoon baking powder
2 cups oats
1 cup unsweetened coconut
1 cup walnuts, chopped
11.5 oz bag of dark chocolate chips,  I used Ghirardelli brand 60% cacao
Directions:
Preheat oven to 350F.
In a bowl combine, preferably with an electric mixture ( I use my hands and a whisk), sugar and butter. Add olive oil, eggs, and vanilla and combine all ingredients.
Add flours, baking soda, and baking powder and combine. Add rest of ingredients and mix through. Drop batter with a tablespoon onto lined baking sheets spacing them out and flattening them slightly.
Bake for 12-14 minutes and transfer cookies to a wire rack to cool.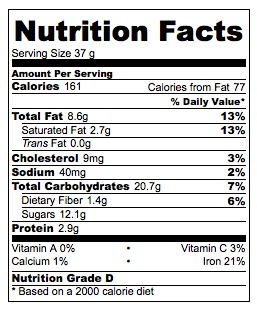 Nutrition facts calculated based on the recipe giving 35 cookies