Dark chocolate sunflower seed clusters
I love making simple, healthy, no bake treats like this dark chocolate sunflower seed clusters that everyone can enjoy in moderation. This are super easy and can be eaten on the go!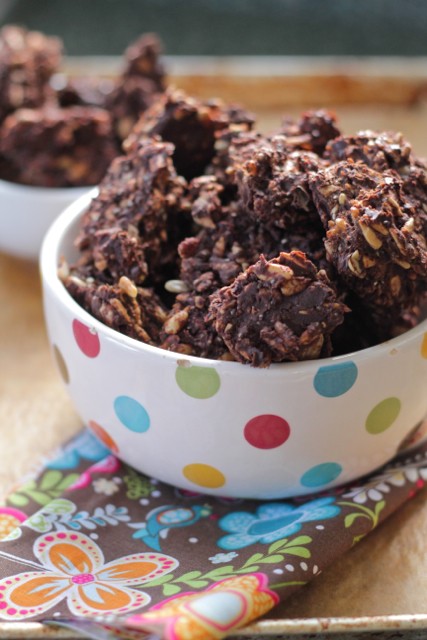 Who doesn't like chocolate? I hope no one is on a diet because if you are you are truly missing out! Besides, diets don't work so I hope you do  yourself a favor and get off of it :-)
I have never met anyone that doesn't like chocolate. I think it is actually a weird dislike but I am sure there are some people out there that don't, oh well, that is not me!
I have been trying to find ways in which to eat chocolate that are different from eating a chocolate chip cookie, brownies or chocolate cake. Nothing wrong with these, but I just feel that this is the only way in which I normally have it so I thought that coming up with more chocolate variations couldn't hurt right?
This recipe it is truly super versatile. You can use any nuts of your choice or any other  add-ons. I think shredded coconut or dry fruit would be a good alternative too. Maybe next time I might just do that.
By the way, does anyone live on the East coast near the NYC area? I am getting tired of this lousy weather…. I need some sun and soon!
Well, I leave you with this super simple and versatile recipe that is sure to satisfy any chocolate lover.
Stay safe and enjoy!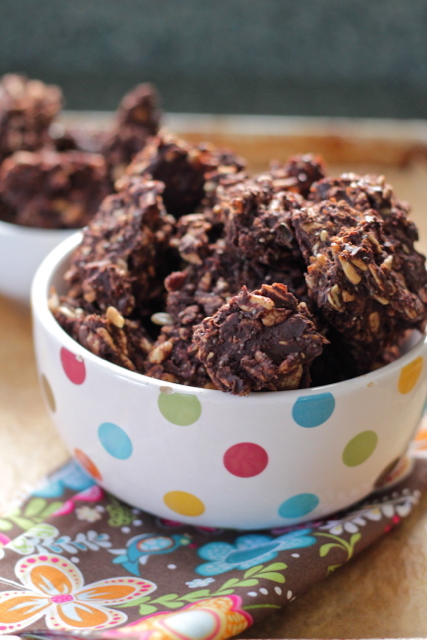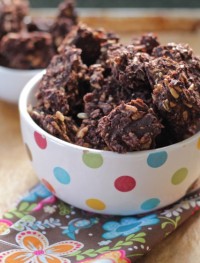 Dark chocolate sunflower seed clusters
Yield: 20 servings
Total Time: 20 minutes
Ingredients:
12 oz dark chocolate chips, melted
2 cups roasted and unsalted sunflower seeds, you can use any other but these are the ones I used
1 cup brown rice cereal
2 Tbsp chia seeds
Directions:
Line a baking sheet with foil paper and set aside.
On a double boiler melt the chocolate chips. While the chocolate melts place the other ingredients in a large bowl. You can alternatively melt the chocolate in the microwave at 30 second intervals.
Once the chocolate is completely melted pour it over the ingredients in the bowl, and with a spatula, combine the ingredients until they are all coated with the chocolate.
Transfer the mixture to the prepared baking sheet and let it sit until the chocolate is completely set. For a speedy result place baking sheet in the refrigerator for about 20-30 minutes.
Store in the counter in an air tight container for up to 3-4 days.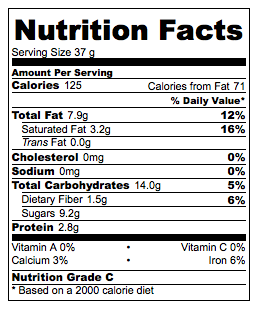 Nutrition facts calculated based on the recipe giving 20 pieces. It actually gives more than that!