Dark chocolate orange bread pudding
This recipe is sponsored by Florida's Natural. I used their product to make this Dark chocolate orange bread pudding. The opinions and text are all mine. The end.
With the holidays approaching, one of my favorite things to bake are classic desserts. I have only made bread pudding once before and it turned out to be a huge success, so today I decided to try a different version. I'm excited to say that it also turned extremely well! I consider this Dark Chocolate Orange Bread Pudding the perfect dessert for the holidays ahead.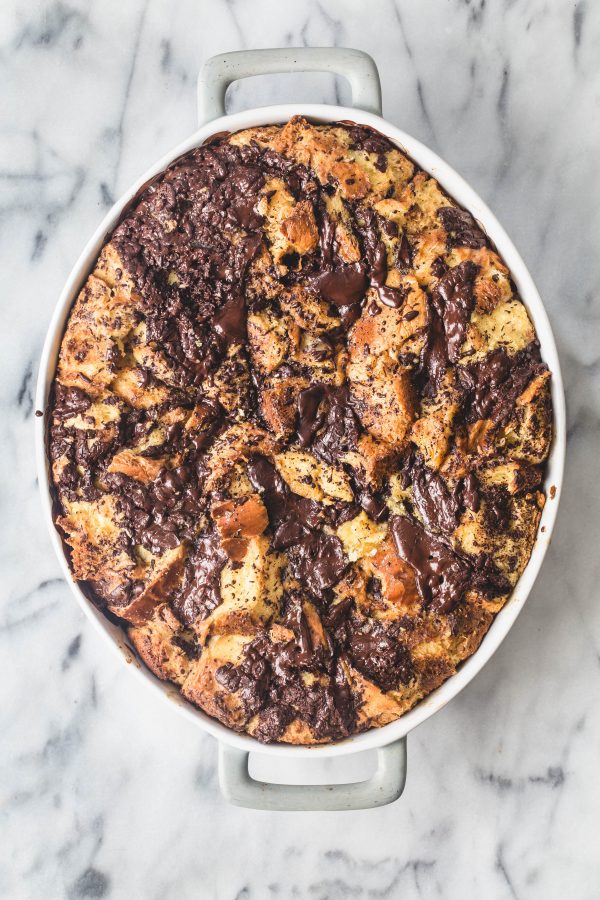 Bread pudding consists of cubed bread, soaked in a custard mixture made of eggs, sweetener and milk and/or heavy cream. I use stale or toasted bread, since it will hold its shape better when soaking up the custard mixture. Otherwise, fresh bread will tend to fall apart and become mushy.
I have seen many recipes that call for different types of bread, but I believe challah bread is one of the best options to obtain a hearty bread pudding recipe. Challah bread is slightly sweet with a unique flavor, perfect for bread pudding.
I love the orange flavor that comes through from the Florida's Natural orange juice in this recipe, and with the dark chocolate, the mixture is just superb. I used 100% dark chocolate bars rather than chocolate chips because I didn't want the overpowering sweetness of milk chocolate. Also, the big chocolate chunk effect is what I was looking for, which is obtained using chocolate bars rather than chocolate chips.
For the orange flavor, I used Florida's Natural orange juice. As I've talked about in past recipes, I love this juice because it's made from one simple ingredient—Florida oranges. I like to keep my ingredient list to a minimum, so this alone has made Florida's Natural a favorite of mine. So, what gives the juice its fresh-from-the-grove flavor? It's made from seven different varieties of Florida oranges.with a fresh, citrusy taste I love in my recipes.
For the holidays this year, this dark chocolate orange bread pudding will be the perfect pairing for my other recipes that call for Florida's Natural orange juice. Altogether, this makes for an awesome, unique and well-balanced menu. The full menu consists of:
baked orange rosemary chicken as the main dish
Dark chocolate orange bread pudding.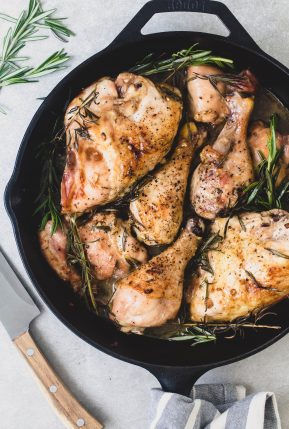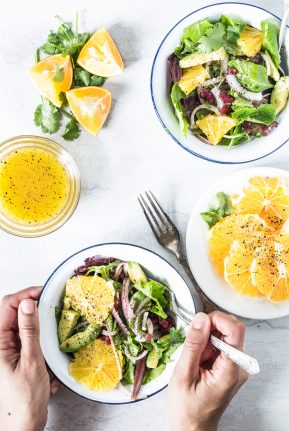 If you haven't yet decided your holiday menu, I highly recommend this dark chocolate orange bread pudding with the baked orange rosemary chicken and orange avocado salad.
I know this menu was a hit at my house – especially the bread pudding! My husband is not a fan of bread pudding and he thoroughly enjoyed this version.
Enjoy!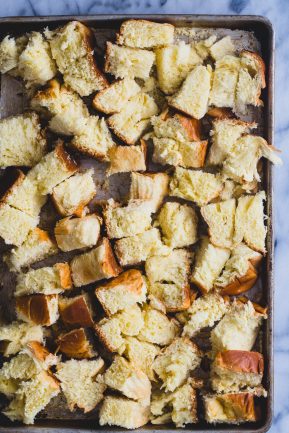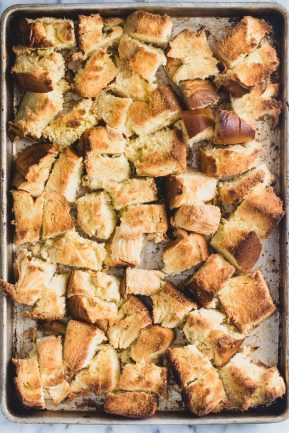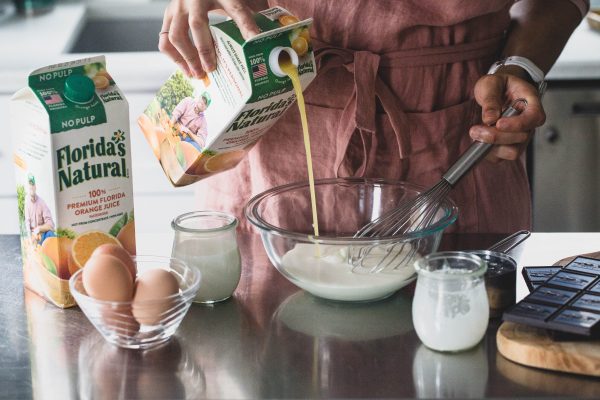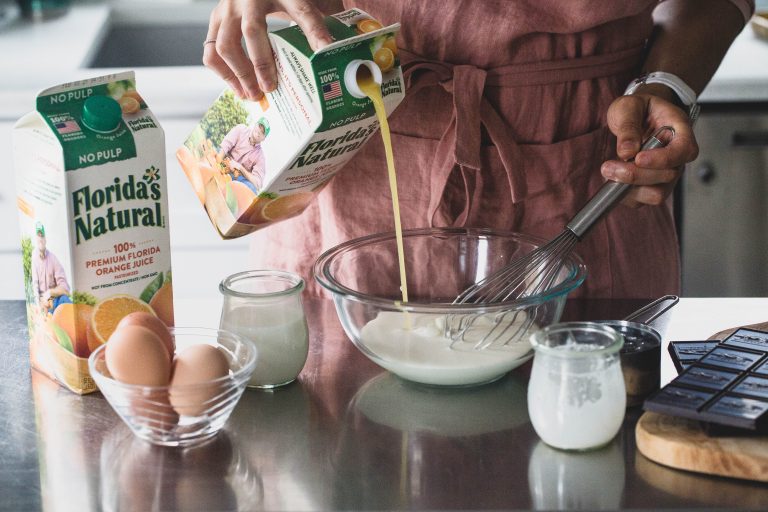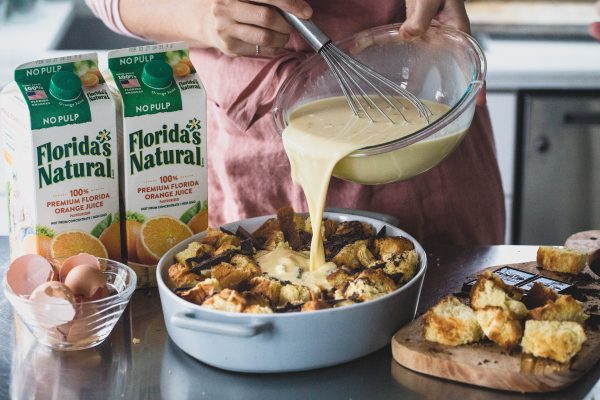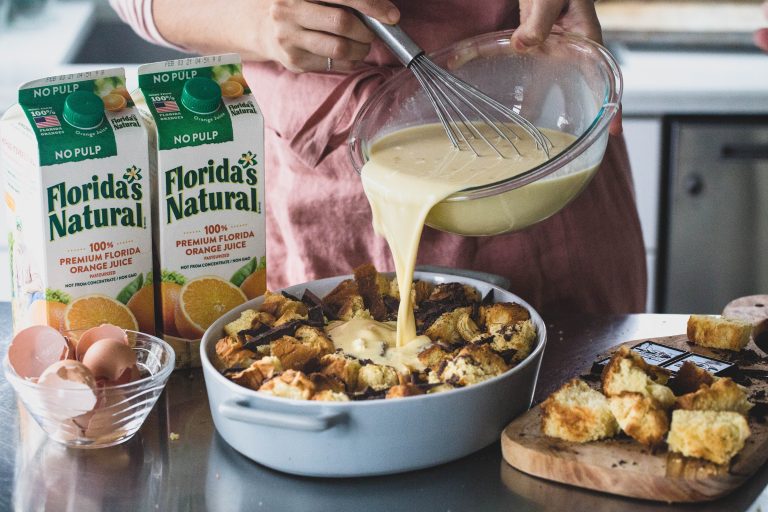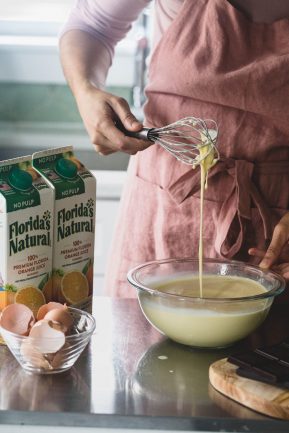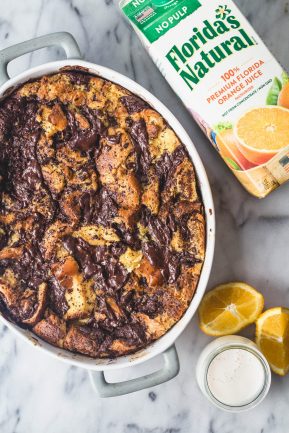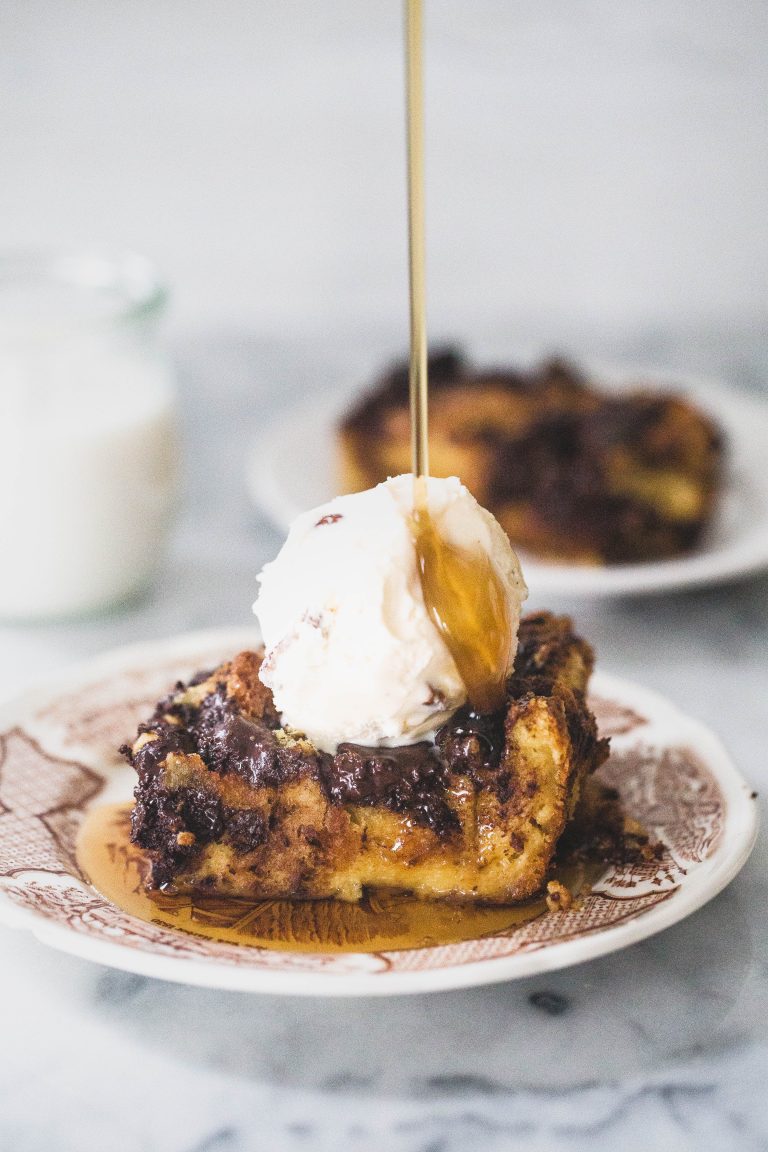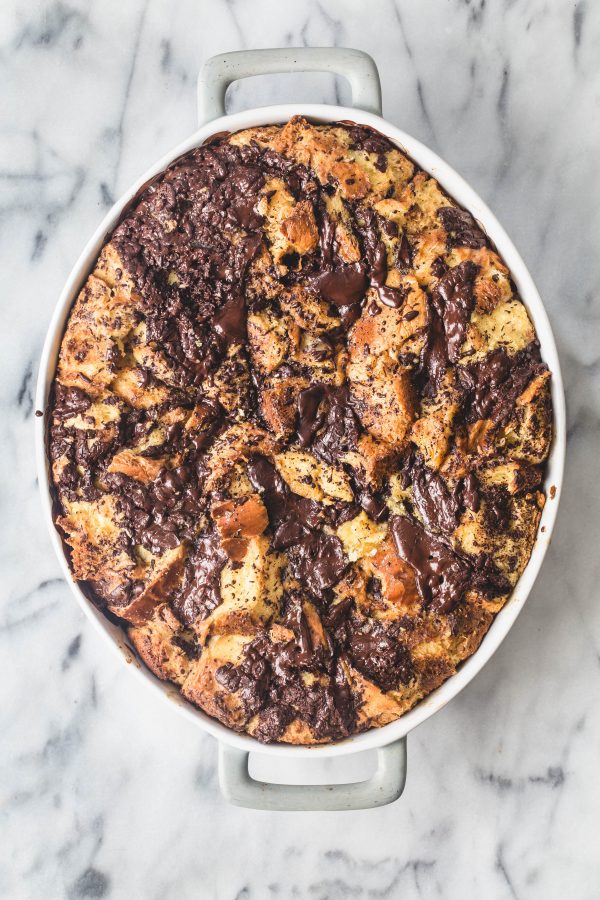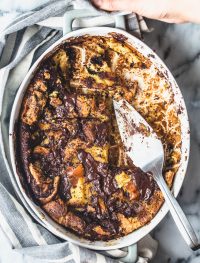 Dark chocolate orange bread pudding
Yield: 6 servings
Prep Time: 10 minutes
Cook Time: 40-60 minutes
Total Time: 1 hour 40 minutes
Ingredients:
Directions:
The bread you use should be a little dry. If the bread you are using is fresh, after you cube it, spread it out on a sheet pan and put it in a 350°F oven for 10 minutes rotating the pan halfway through. Alternatively, you can leave cubed challah bread out overnight to dry out.
In a mixing bowl, add the eggs, heavy cream, whole milk, orange juice and maple syrup. Combine with a wire whisk.
In a previously greased baking dish, add the toasted challah bread. Pour the custard mixture over the challah bread. Sprinkle the chopped dark chocolate and let it sit for 30 minutes until all the liquid has been absorbed.
Preheat your oven to 325 degrees Fahrenheit. Bake the bread pudding for 40-60 minutes or until the top is lightly browned. Let it rest to cool and serve as desired.
Keep bread pudding refrigerated. Before serving, you may warm it slightly in your microwave. Serve it topped with ice cream, if you prefer.