Avocado orange salad with orange honey vinaigrette
At last, it is starting to get warmer outside. Right around this time is when I like to start making more salad recipes. Today was my first time experimenting with oranges — using orange segments in the salad and orange juice for the dressing. It turned out sensationally! I know that I am going to be making this Avocado Orange Salad with Orange Honey Vinaigrette time and time again.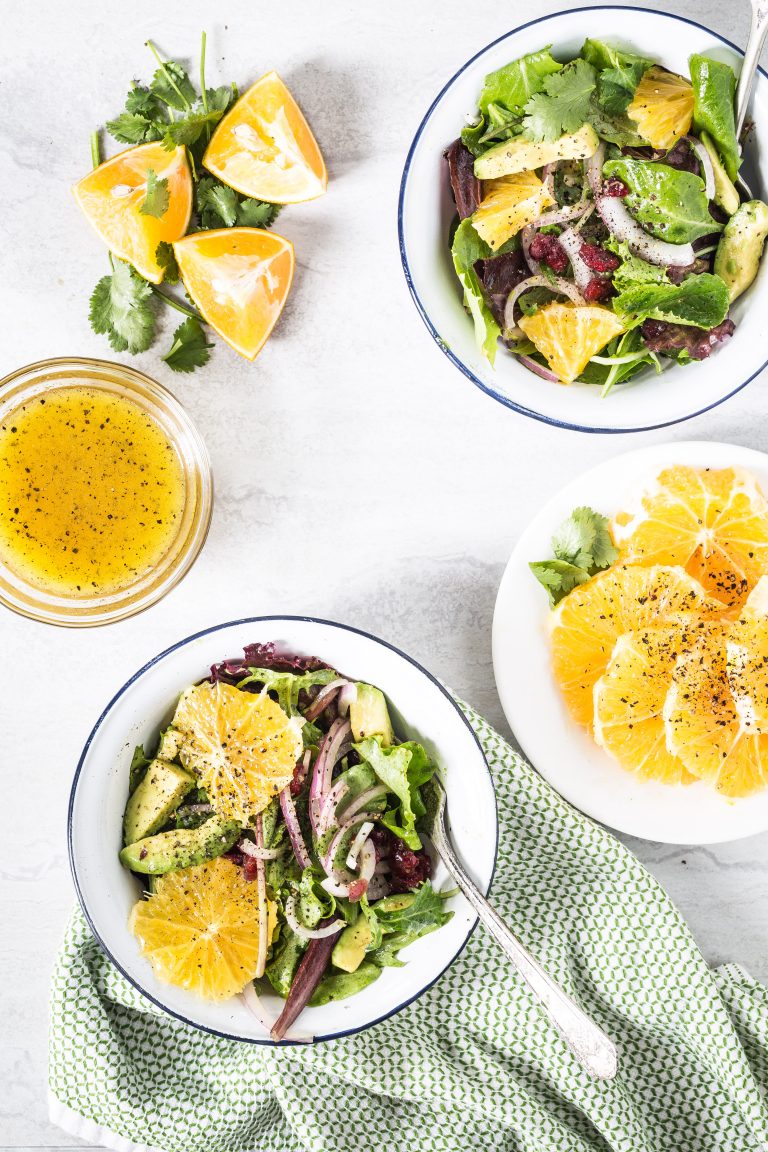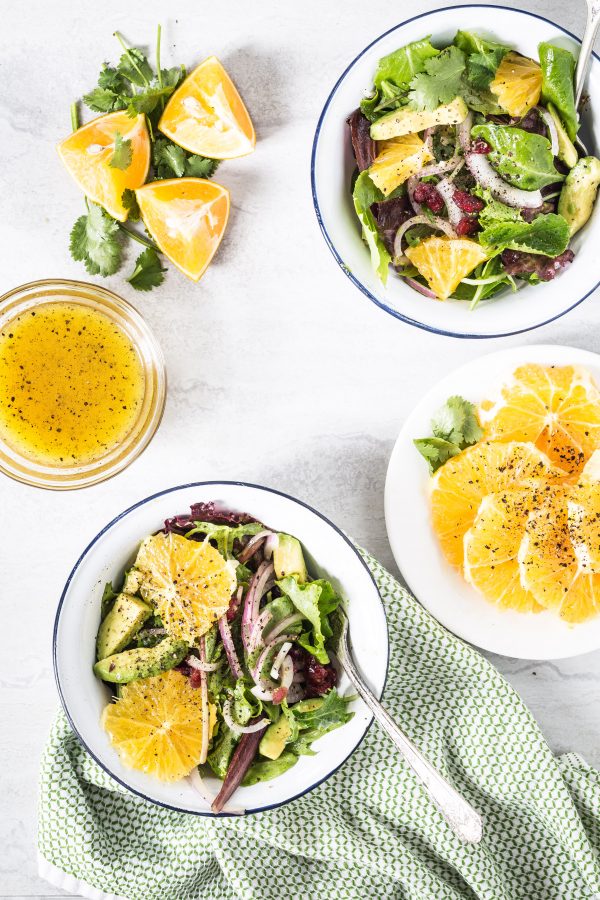 I've partnered with Florida's Natural this year, and their juice is what I used as a base for the vinaigrette on this salad. As someone who cares about where my food comes from, I love that not-from-concentrate Florida's Natural® Orange Juice is made entirely in the U.S. by citrus farmers who care deeply about the quality of their product. Other companies import their oranges, and I love that with Florida's Natural, I know where the juice is coming from. Something like that gives me peace of mind.
Citrus ingredients go really well in salads, but up until today, I had never tried them myself. Boy, was I missing out.
The orange honey vinaigrette turned out superb. It literally took just 1 to 2 minutes to make. All I needed to do was combine the ingredients in a small glass jar I had on hand and I was done. So super fast to whip up your own homemade salad dressing right in your kitchen!
You can keep this vinaigrette in your fridge and use it with other salad combinations. I actually made triple the batch myself because, like I said, we have started to eat salads pretty often. I like to change my salad dressings from time to time, so having this salad with this salad dressing was just perfect.
I love the fact that I have partnered with Florida's Natural and that I'm able to experiment in the kitchen with their delicious-tasting juice. Through my partnership with them, I've learned that their juice is made from 100 percent Florida-grown oranges, which gives it that fresh-from-the-grove taste.
If you like oranges and orange juice as much as I do, be prepared. I am going to be bringing some more awesome, healthy, original recipes your way. There are so many different recipes that I can create with this amazing ingredient!
If you are into refreshing, tasty, easy salad recipes, you have to try this Avocado Orange Salad with Orange Honey Vinaigrette. It literally takes a very short time to put it together, and the best part is the salad dressing, so I hope you get to try it soon.
Enjoy!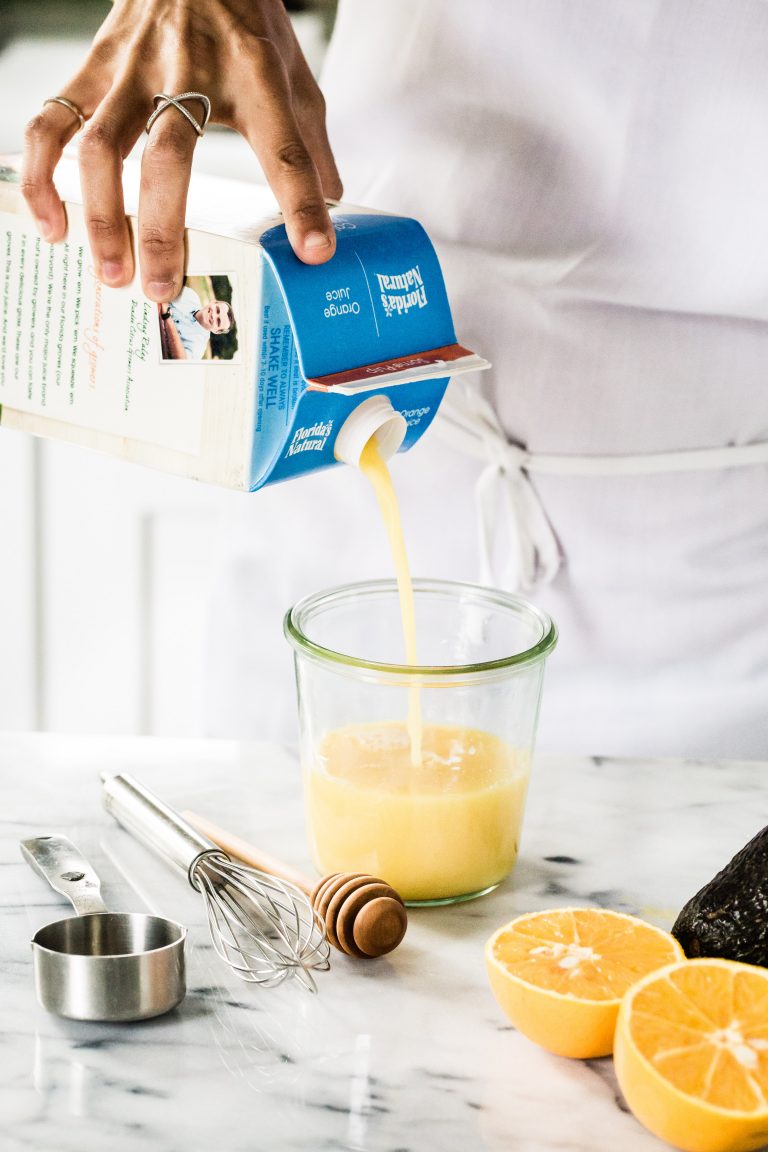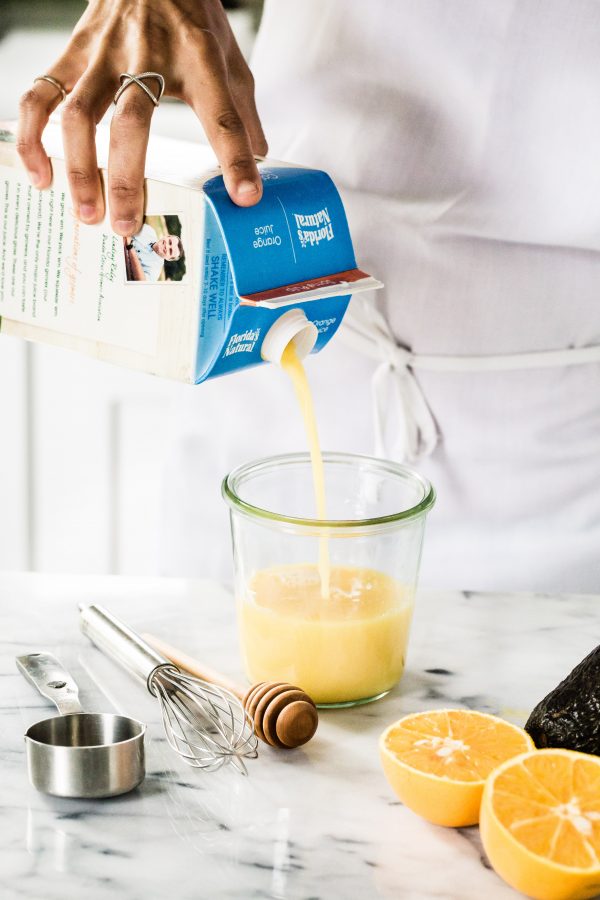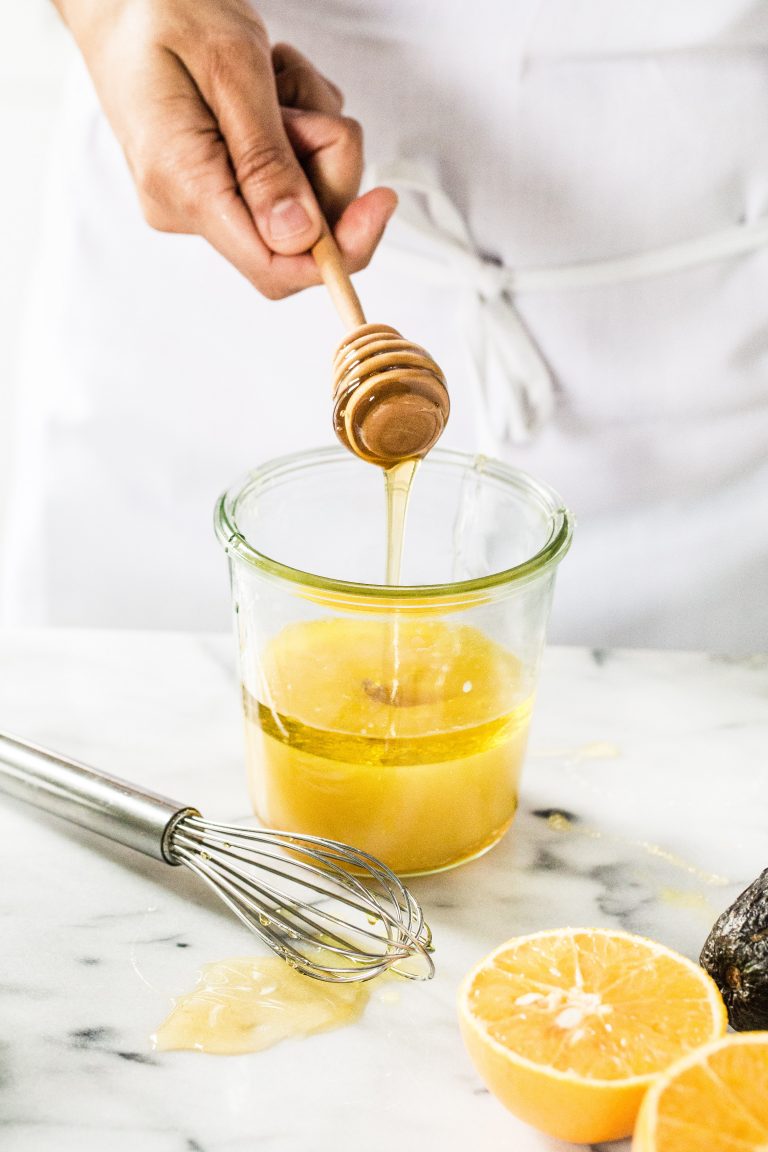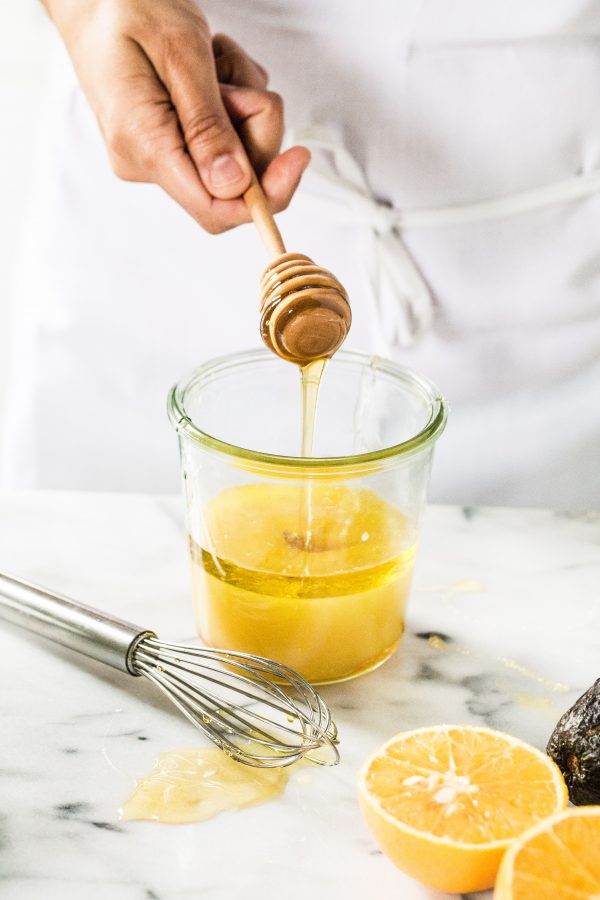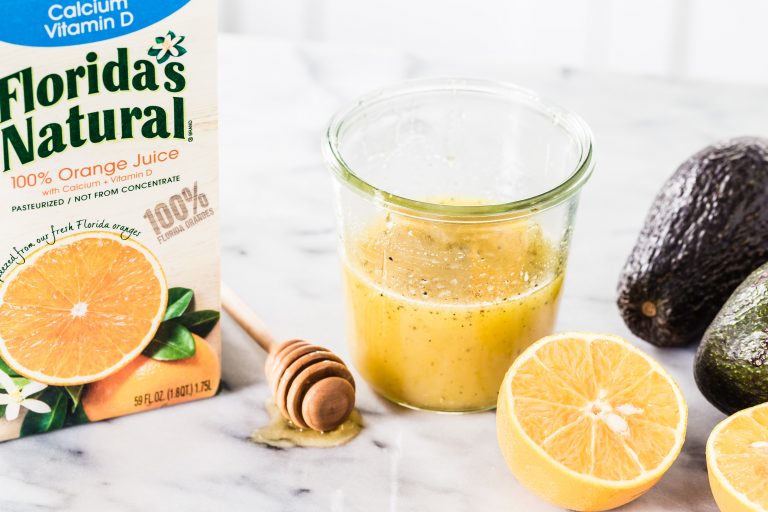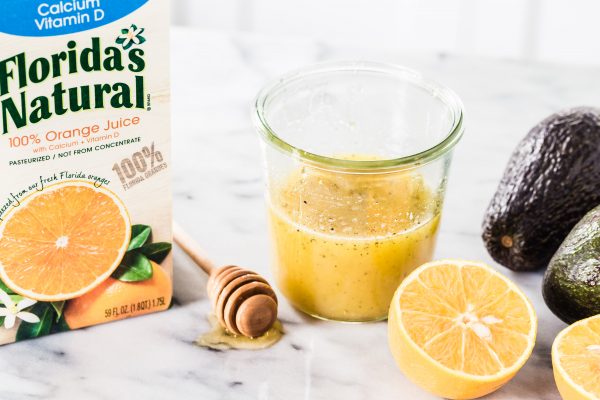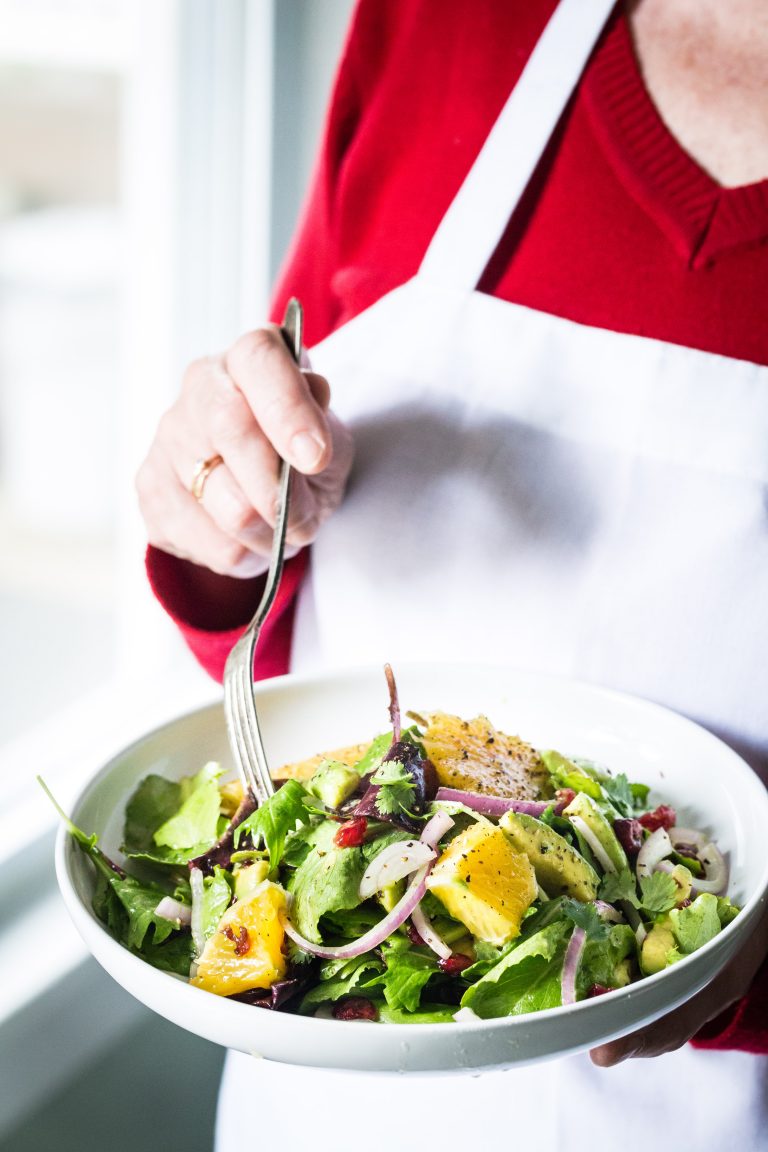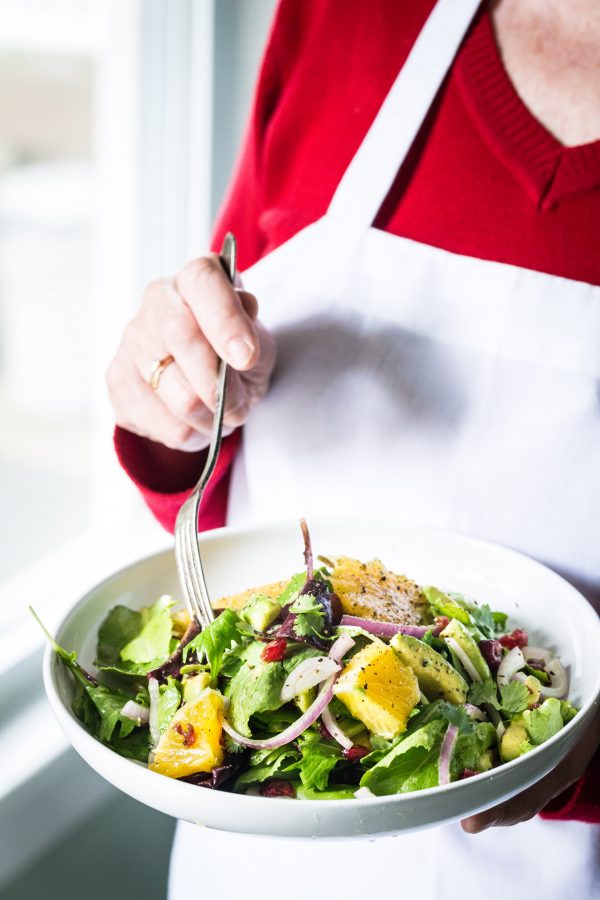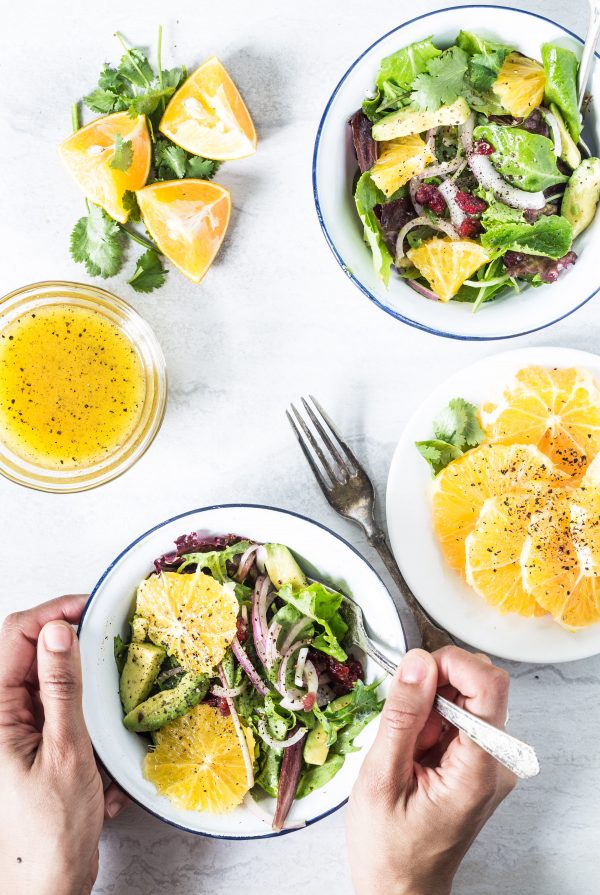 This recipe is sponsored by Florida's Natural. The opinions and text are all mine. The end.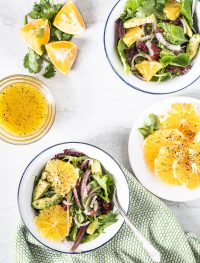 Avocado orange salad with orange honey vinaigrette
Yield: 20 minutes
Total Time: 20 minutes
Ingredients:
2 avocados, peeled and sliced
1 large red onion, thinly sliced
10 oz fresh salad mix, any greens of choice
1/3 cup dried cranberries
2 fresh oranges, peeled and sliced
fresh cilantro, chopped
Vinaigrette
1/4 cup rice wine vinegar
1/4 cup extra virgin olive oil
2-3 tbsp honey
1 tsp crushed black pepper
1/4 tsp celtic salt
Directions:
In a large mixing bowl add the salad ingredients. Set aside.
In a small bowl or glass jar add the vinaigrette ingredients. With a wire whisk mix together until combined. Add half the salad dressing to the mixing bowl and toss to combine with salad ingredients.
Serve immediately with some extra dressing if desired.
NOTE: You can store leftover dressing in the fridge for up to 1-2 weeks.