Dark chocolate, marshmallow and almond bark
Marshmallow and almond bark anyone? This is the bomb and so easy to make!! I use healthier marshmallows and dark chocolate, which is better for you.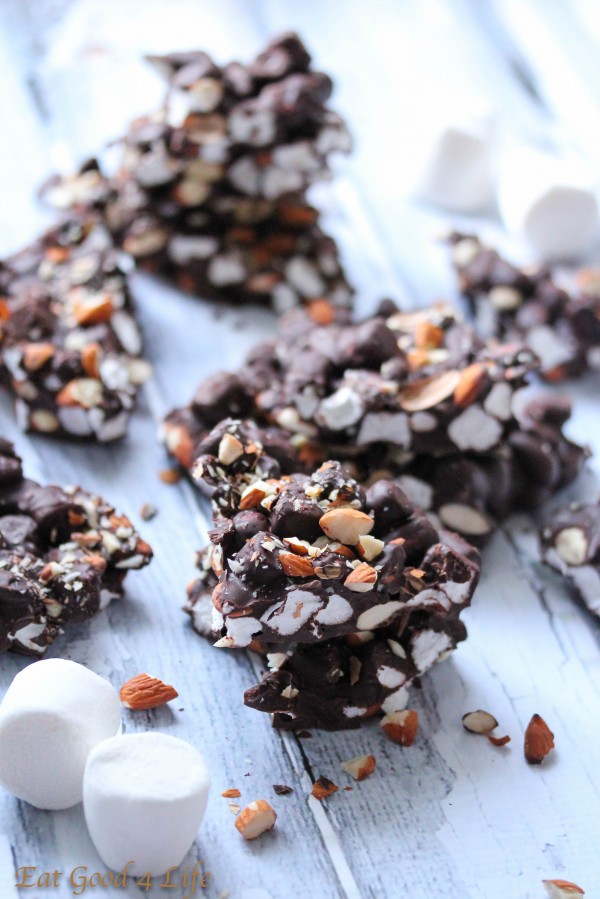 How easy is this? This dark chocolate, marshmallow and almond bark its just the bomb.
I got the marshmallows from Whole Foods but you can make your own if you like. It was pretty simple to put together and since I had the marshmallows on hand and didn't know what to do with them I figured this will be good enough for a treat to have this holidays.
I have made a bit to make sure that it lasts a few days, but I don't anticipate this dark chocolate, marshmallow and almond bark to last for over 3-4 days though. It is really good! I think I might have to hide a few pieces.
On another note, I have been baking for the past 2 days none stop. You should see the amount of goodies I have to give away to family and friends. I think my family and friends appreciate healthier goodies, well except for the fudge, and the fact that are made homemade is even better.
Did anyone bake anything this Christmas? I am also thinking of making some banana pudding for Christmas day. It is always a hit and it is also super easy to put together.
There is not much to elaborate about this dark chocolate, marshmallow and almond bark so I will leave you with the recipe which I hope you get to try it soon.
Enjoy!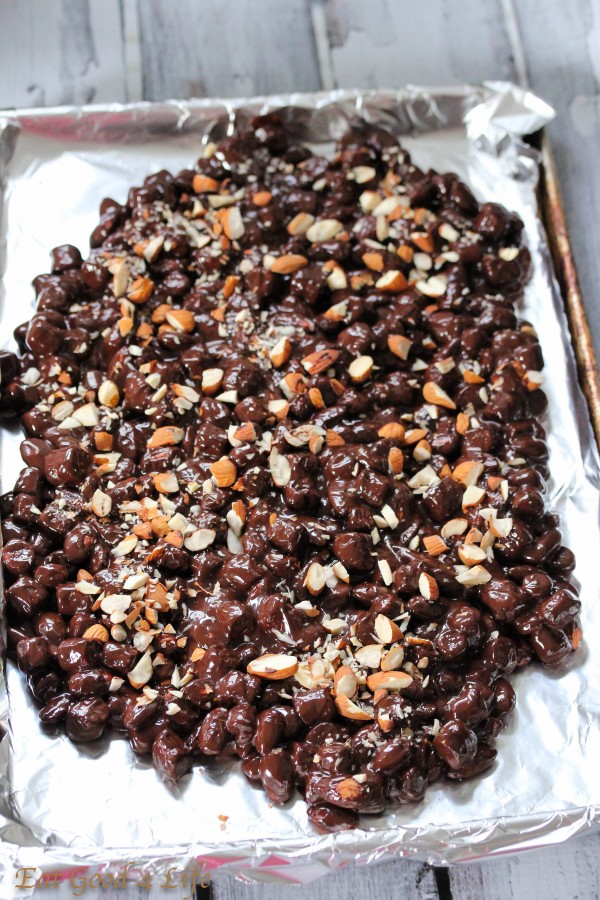 Line a cookie sheet with foil paper. Once you have mixed the chocolate, marshmallows and almonds together spread it over the cookie sheet and sprinkle some chopped almonds over it. Place in your refrigerator to set and brake into pieces. I do this step with my hands.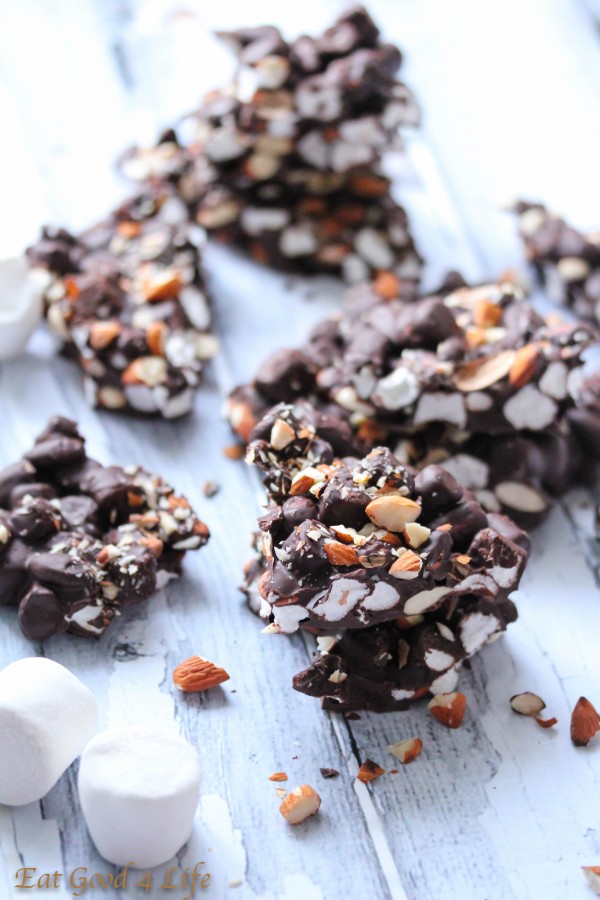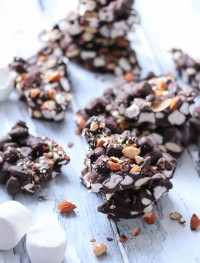 Dark chocolate, marshmallow and almond bark
Ingredients:
Directions:
Line a cookie sheet with foil paper and set aside.
On a double boiler, over medium to low heat,  melt the chocolate chips. Alternatively you can use your microwave and melt the chocolate over 45 second intervals and stirring in between.
Place the marshmallows and almonds, reserved 2 tablespoons, in a large mixing bowl. Pour the melted chocolate over it and with a spatula mix until all the marshmallows and almonds are coated with the chocolate.
Pour mixture over the prepared baking sheet and spread it to an even layer. Chop the reserved 2 tablespoons of almonds and pour over the bark. Place it in the refrigerator until set. I placed mine in the freezer to speed up the process for about 20 minutes.
Break the bark into chunks and store in an air tight container.
Recipe from Bakers Royale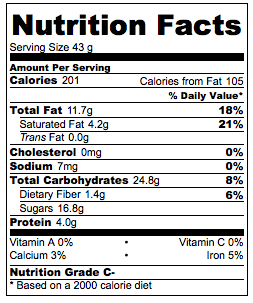 Recipe calculations based on the recipe giving 25 pieces.