Dark chocolate and orange granola
This recipe is sponsored by Florida's Natural. I used their product to make this dark chocolate and orange granola. The opinions and text are all mine. The end.
Everyone who knows me understands that when I make granola I mean business. I make large amounts of it, and by that I mean I sometimes make up to 10 lbs of granola at once. And for this Dark Chocolate and Orange Granola that is exactly what I did.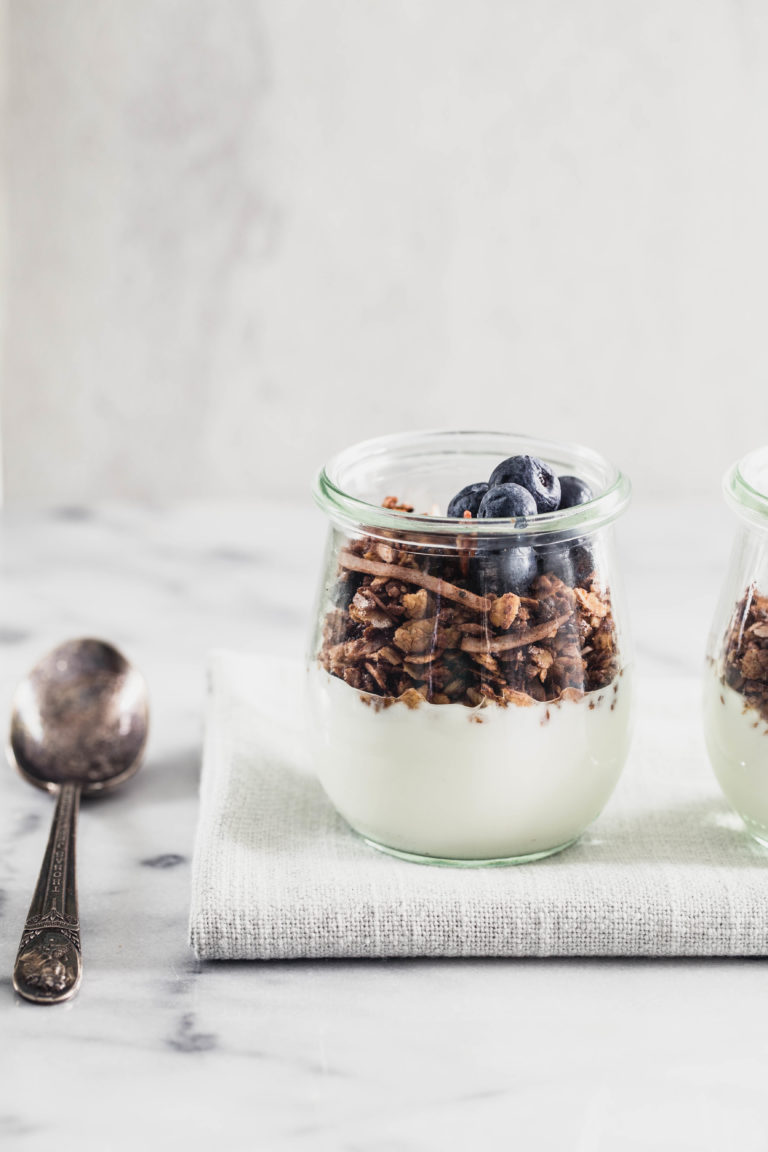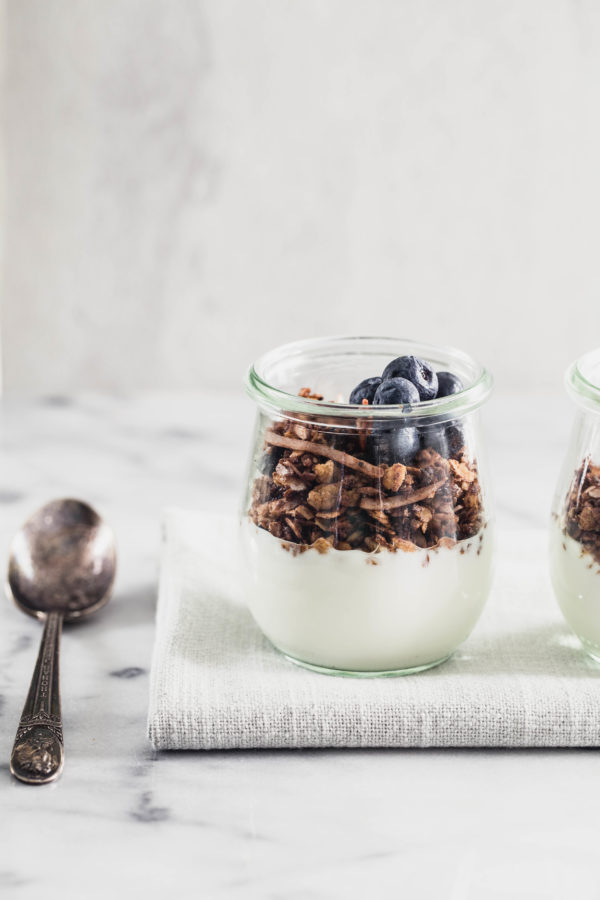 I have other granola recipes that I have made over the years but I always wanted to make a version using orange and dark chocolate. I am so glad I did.
Granola is just the perfect thing to have as a snack, breakfast or as a healthy treat with some ice cream. I have bought several granola variations in the store and none compare to homemade. One of the reasons is that store bought granola is quite expensive and the quality is actually never there. It tends to be full of sugar with hardly any nuts or other healthy ingredients like chia seed. It's usually just rolled oats and a couple of nuts here and there.
I have found that my kids love granola as a snack after coming back from school. It has been their snack of choice—sometimes with milk and other times with plain yogurt. High in protein and fiber and low in sugar.
Making your own granola is also more economical and the quality is far superior to store bought. When making your own granola you are able to add any toppings of your choice and tailor it to your own liking. Chia seeds, unsweetened coconut and a variation of raw nuts and dried fruit are my ultimate favorites.
For the perfect orange flavor in this recipe I chose Florida's Natural® Brand Orange Juice. Whenever possible, I choose top notch, quality ingredients to make sure my recipes turn out when it comes to flavor, and Florida's Natural delivers.
Florida's Natural is made from one simple ingredient — Florida oranges. And only Florida oranges. No water, sugar or preservatives are added. The orange juice comes from pure Florida oranges. There are no artificial flavors or ingredients. I choose Florida's Natural because the oranges are simply squeezed, flash-pasteurized and poured into cartons that ensure a fresh, straight-from-the-grove taste.
To make granola you don't need any prior cooking/baking experience. All you need to know is how to mix together a few ingredients. No high-end cooking skills of any kind.
Besides an after-school snack, or any type of snack for that matter, granola also makes as great gift for family and friends. I started making my own granola years back and ever since I have never looked back.
I hope you get to try this amazing Dark Chocolate and Orange Granola. If you do, let me know how you liked it.
Enjoy!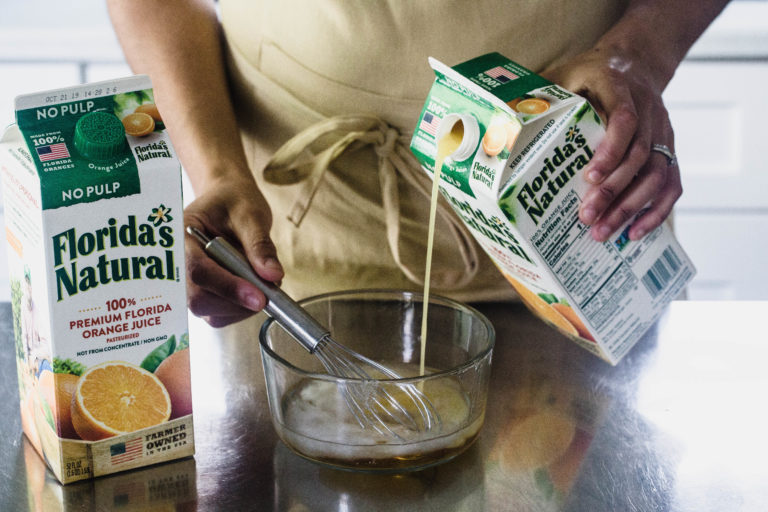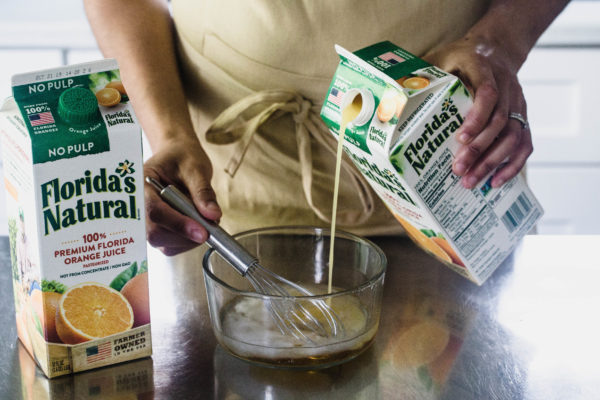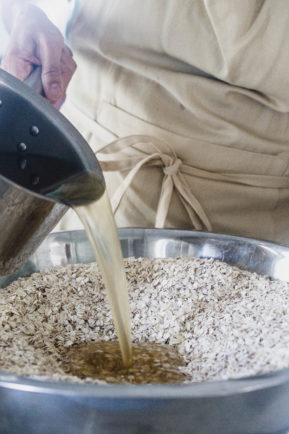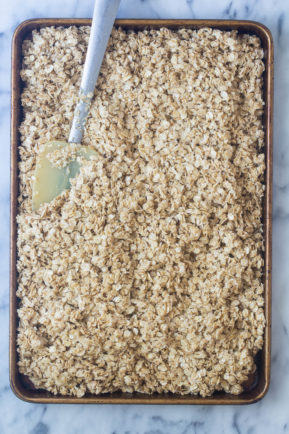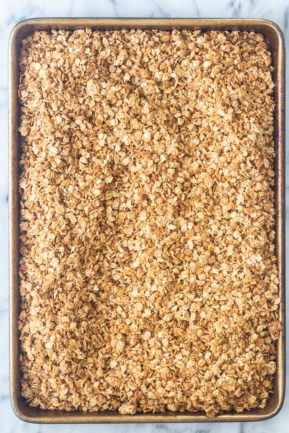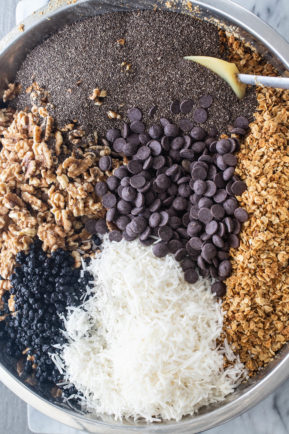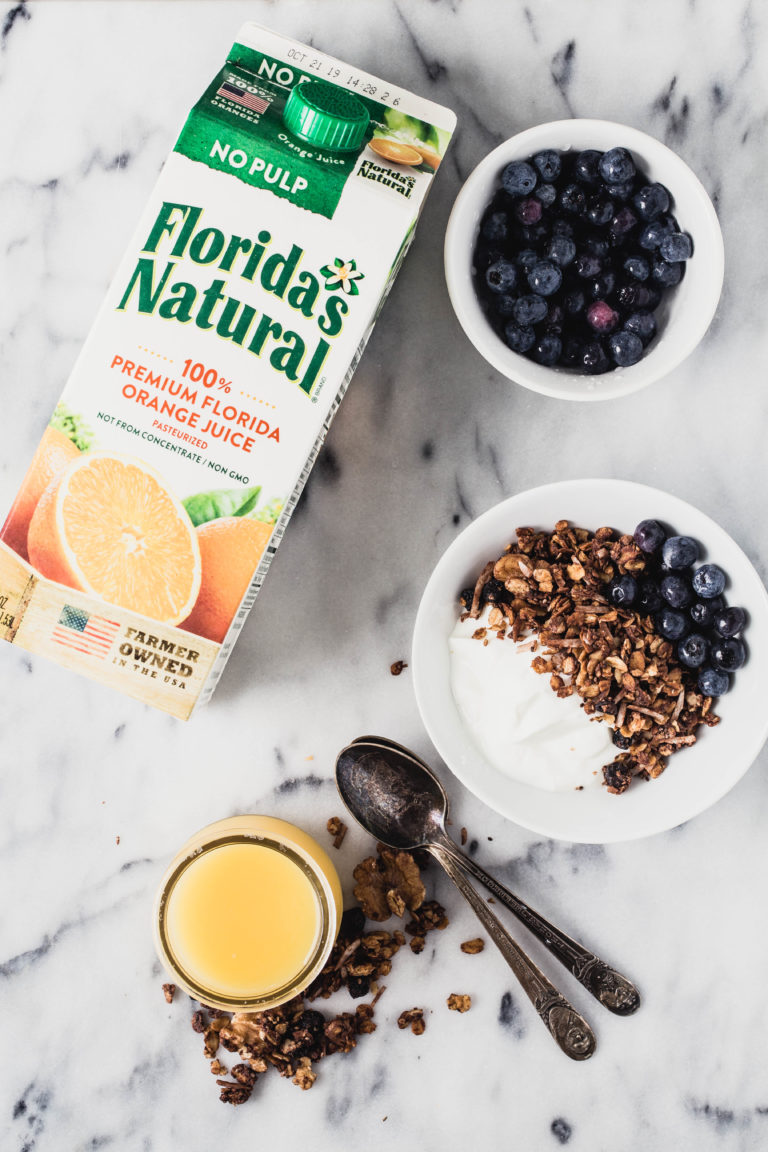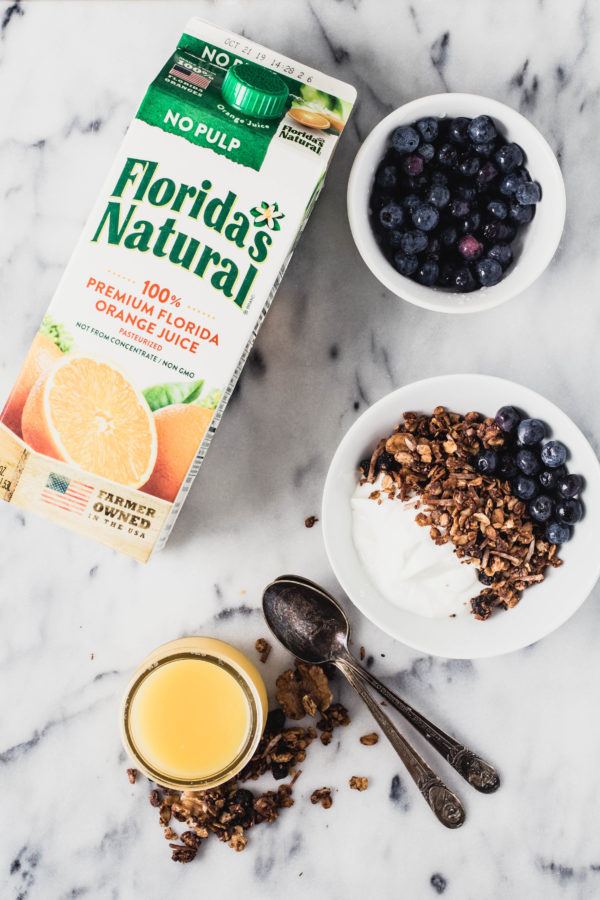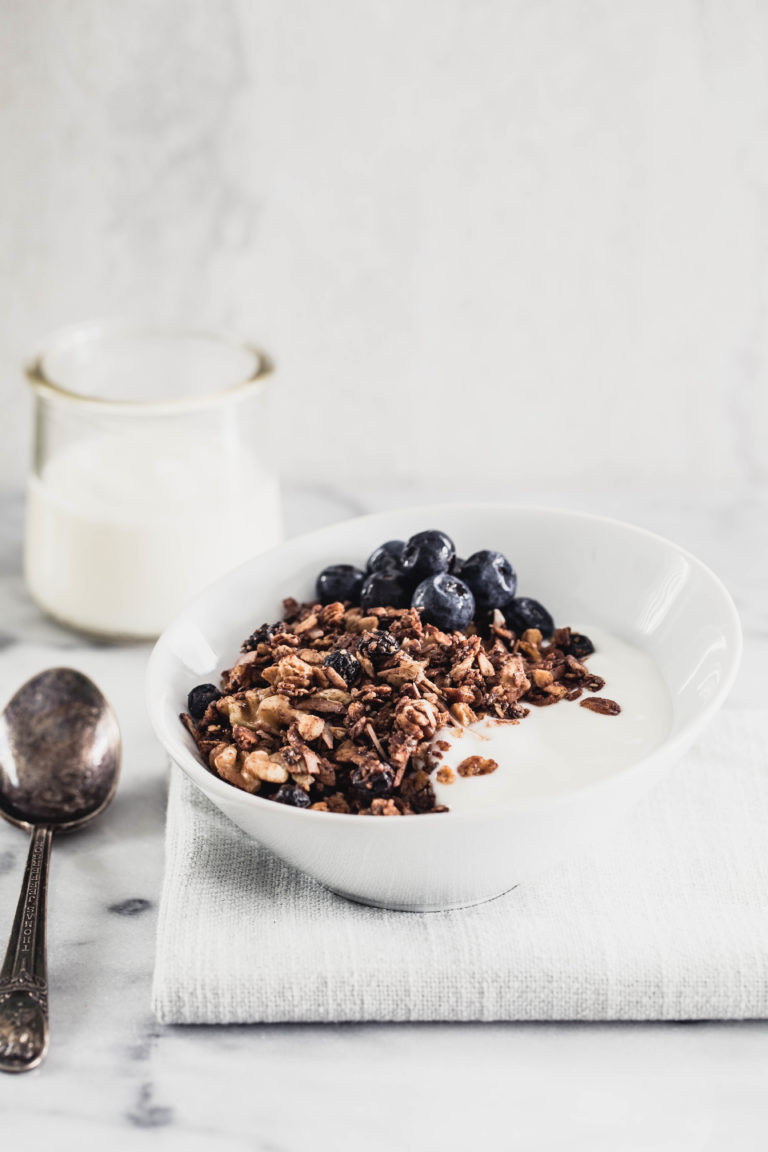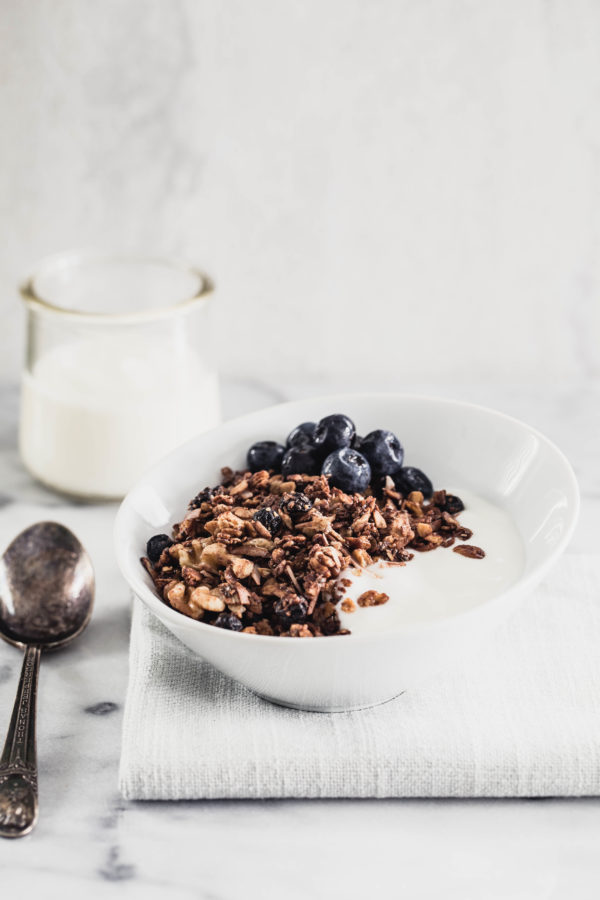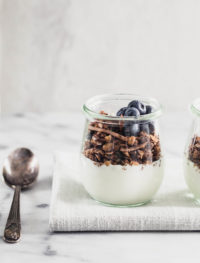 Dark chocolate and orange granola
Yield: 16 servings
Total Time: 2 hours
Ingredients:
6 cups

gluten free rolled oats
1 cup honey
1 cup coconut oil
16 oz walnuts
1 cup chia seeds
2 cups dried unsweetened coconut
20 oz dark chocolate chips, vegan if need be
8 oz dried blueberries, any other dried fruit will work
Directions:
Preheat your oven to 275F.
In a sauce pan add the honey, coconut oil and orange juice. Heat mixture until combined.
Add the rolled oats to an extra-large mixing bowl. Pour the liquid mixture over the oats and coat the oats, stirring with a spatula.
Divide mixture among four baking sheets. Bake the granola for 30 minutes. Remove it from the oven and transfer all the granola back to the extra-large mixing bowl, mixing it well.
Then, again divide the granola among the baking sheets and bake for another 30 minutes, repeating this process a total of three times. You will bake the granola for a total of 1 hour and 30 minutes, removing from the oven every thirty minutes to mix, until it gets toasted and dried. I've found that taking the granola out of the oven, mixing it, and putting it back in helps ensure the granola is evenly cooked.
After the third round of baking, remove the granola from the oven and, while still warm, add the nuts, dried fruit, chia seeds and dark chocolate. With a spatula, mix well until all the ingredients are combined. The chocolate will melt but that is what you want. Let the granola cool completely before storing.
Store granola in the anchor hocking containers for up to eight weeks.