Dark chocolate and oatmeal cookie bars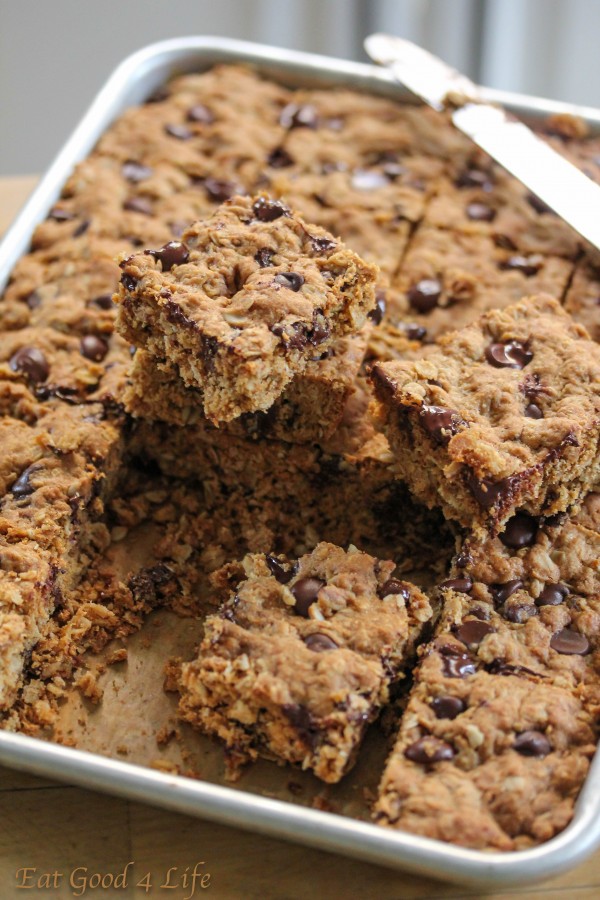 Today I am doing a guest post for a good friend of mine Ashley. She is the blogger and food photographer at Wishes and Dishes. If you want the recipe just go on over to her blog. You don't want to miss this one :-) It is super good and super easy to put together since you don't have to individually scoop out the dough.
Just make sure you use a 9×13 baking pan previously lined with unbleached parchment paper and you will be set. I hope you like the recipe!