Dairy free pumpkin latte
Have you been consuming any pumpkin recipes lately? I don't think I have had so much pumpkin before. It is good is a healthy ingredient and that it tastes pretty good. I am not much of a coffee person but this dairy free pumpkin latte was just plain sensational.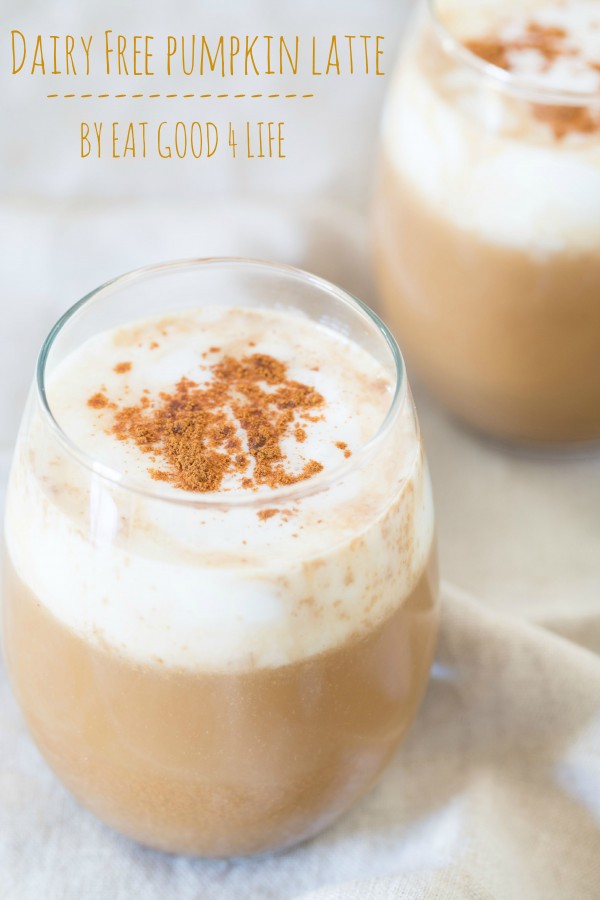 While I hardly ever drink coffee, I do once in a blue moon. I figured I experiment and make a quick version of the famous pumpkin lattes I have seen lately at coffee shops since it is pumpkin season. While I don't have a espresso machine, maybe soon, I can't produce a professional espresso, however, strong coffee will do for this dairy free pumpkin latte.
Also keep in mind that lattes are made with steamed milk, however, my quick method will do, no fancy equipment to steam and make my milk frothy. If you really would like a frothy effect and have an emersion blender you can obtain the same effect by using it. It will just take you a few more minutes.
For the milk of choice, since it is dairy free, I used unsweetened almond milk mostly because it is very neutral in flavor, has no added sugar, it is Non-GMO, and has no artificial colors, or flavors, I like to use them for myself and the kids. I also love the fact that is lactose free and it has 50% more calcium than dairy milk.
You can visit Silk's page and learn more about Silk products, or if you like you can sign for their newsletter and receive coupons as well as their latest news here. They also have dairy free products, creamers, dairy free yogurt and much more. You will also find plenty of recipes in their website so go ahead and check them out.
Like I said before, I am all about pumpkin and apple recipes lately so be on the look out for many more. I hope you are enjoying the healthier takes with these recipes.
Enjoy!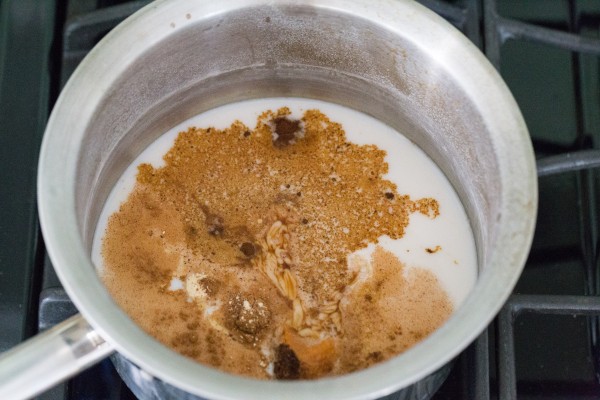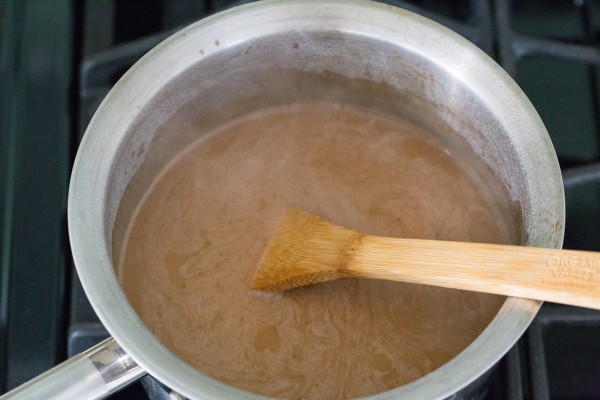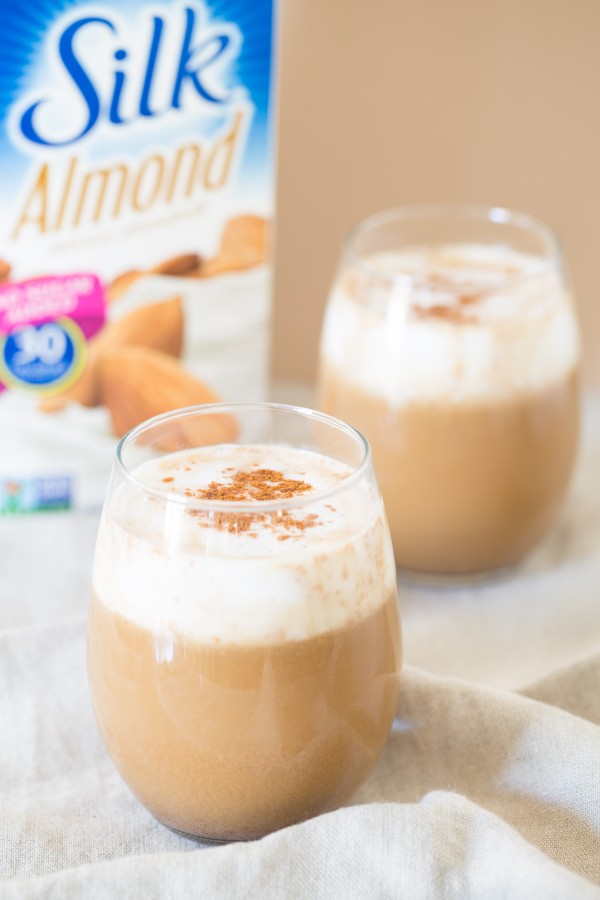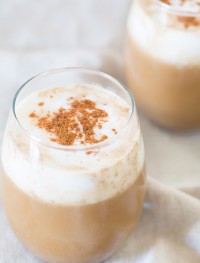 Dairy free pumpkin latte
Yield: 2 servings
Total Time: 10 minutes
Ingredients:
Directions:
Place almond milk, pumpkin puree, sugar and pumpkin spice in a sauce pan and heat for 5 minutes stirring occasionally until completely hot. Add the coffee and combine.
Divide mixture  between two glasses and top with the coconut cream. Sprinkle some cinnamon over it.
NOTE: If you don't have pumpkin spice you can make your own by mixing 2 tsp cinnamon powder, 1 tsp clove powder, 1 tsp ginger powder, 1 tsp nutmeg powder. This is what I do most of the times!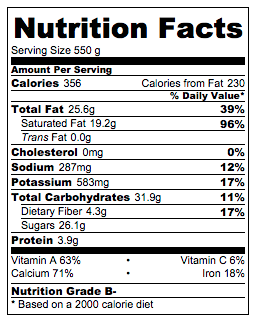 This conversation is sponsored by Silk. The opinions and text are all mine.