Dairy free banana strawberry ice cream
Today I was able to make one of the best treats I have made thus far this summer. This dairy free banana strawberry ice cream was just out of this world and it only took five minutes and 3 ingredients.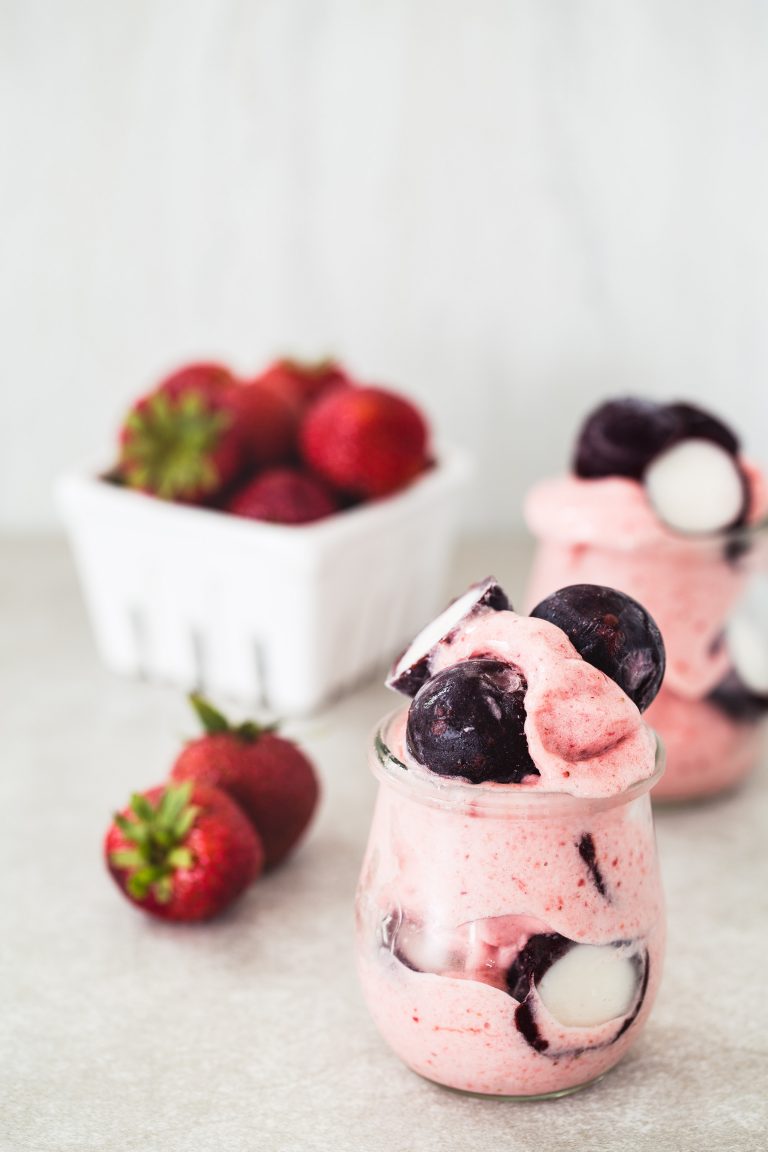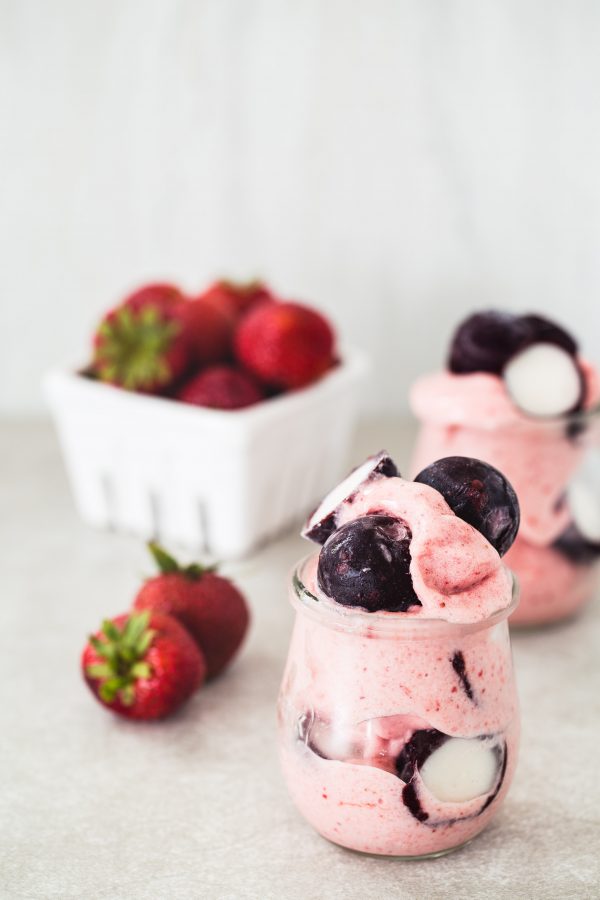 This ice cream is very versatile as you can actually make several different flavors.
You can use the banana base and add some cocoa powder and make it chocolate flavor. You can also add peanut butter, or any other butter of your choice to add in more flavor and protein content to it. Pretty much you can use any frozen fruit to make this treat, peaches, pears, watermelon…the sky is the limit!
You can also use any toppings of your choice. I actually used PERFECTLY FREE™ FROZEN TREATS. These new treats are free of the big 8 allergens: dairy, soy, wheat, egg, shellfish, fish, peanuts and tree nuts.They also offer a variety of flavors, including Salted Caramel & Vanilla, Cocoa & Vanilla, Blueberry & Vanilla and Cherry & Vanilla. I think my favorite thus far is the Blueberry & Vanilla flavor.
One of the things I love the most about these treats is that they are not sweet at all. I hate consuming ice cream treats in which all I can taste is sugar. Not the case with Perfectly Free™ Frozen Treats.
To find out where to purchase them go to THIS LINK TO FIND A STORE NEAR YOU.
When making this dairy free banana strawberry ice cream keep in mind that you will have to stop and stir the contents a few times. Because I didn't add that much milk, I had to do this even more. Either way, it is super easy to make and you will not have any problems figuring it out.
This mixture is also excellent for making popsicles. I always make my own summer treats. Not only are these treats always healthier but also a lot tastier. I really encourage you to try this recipe. You are going to be surprised at how easy and awesome this dairy free banana strawberry ice cream is.
Until my next recipe.
Enjoy!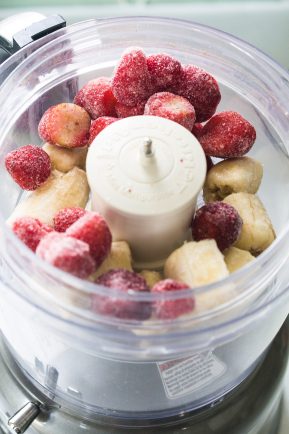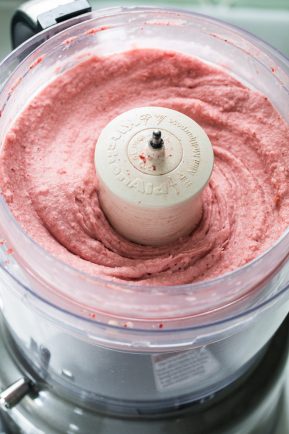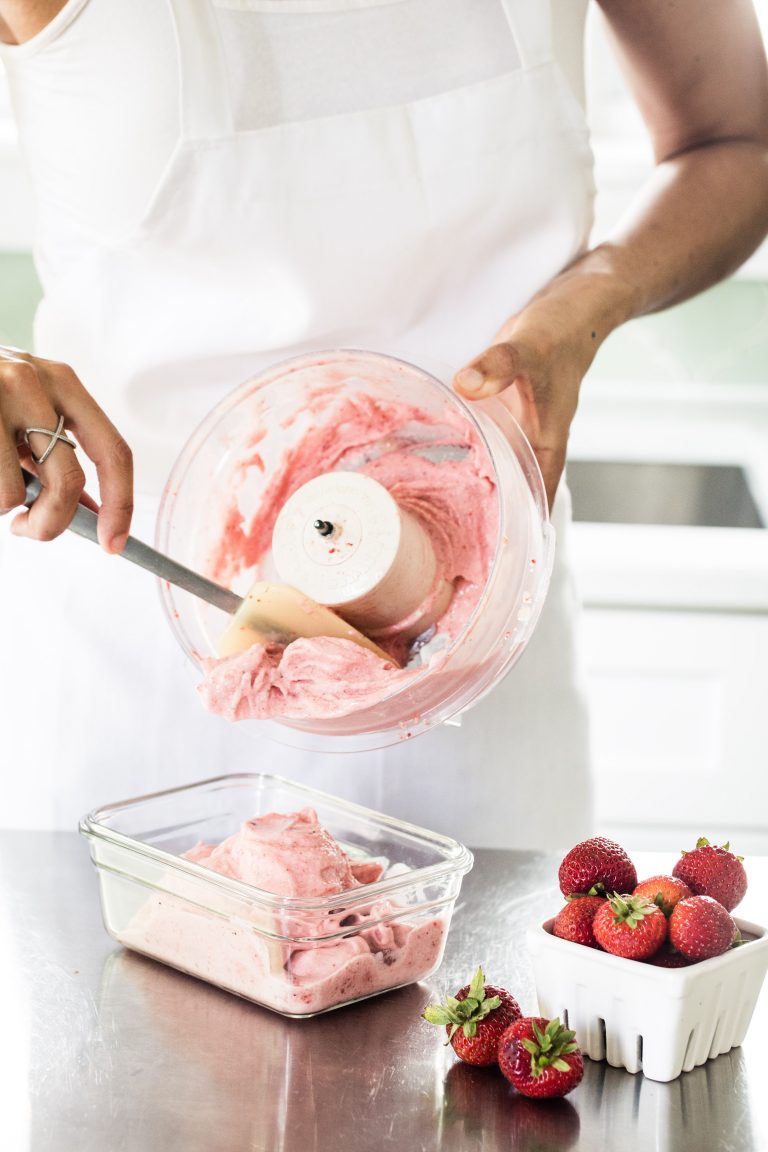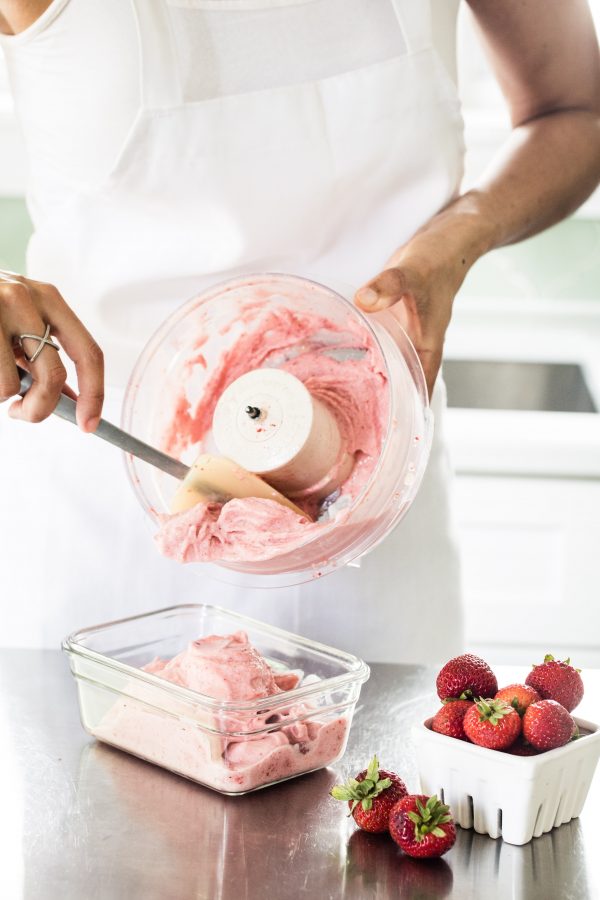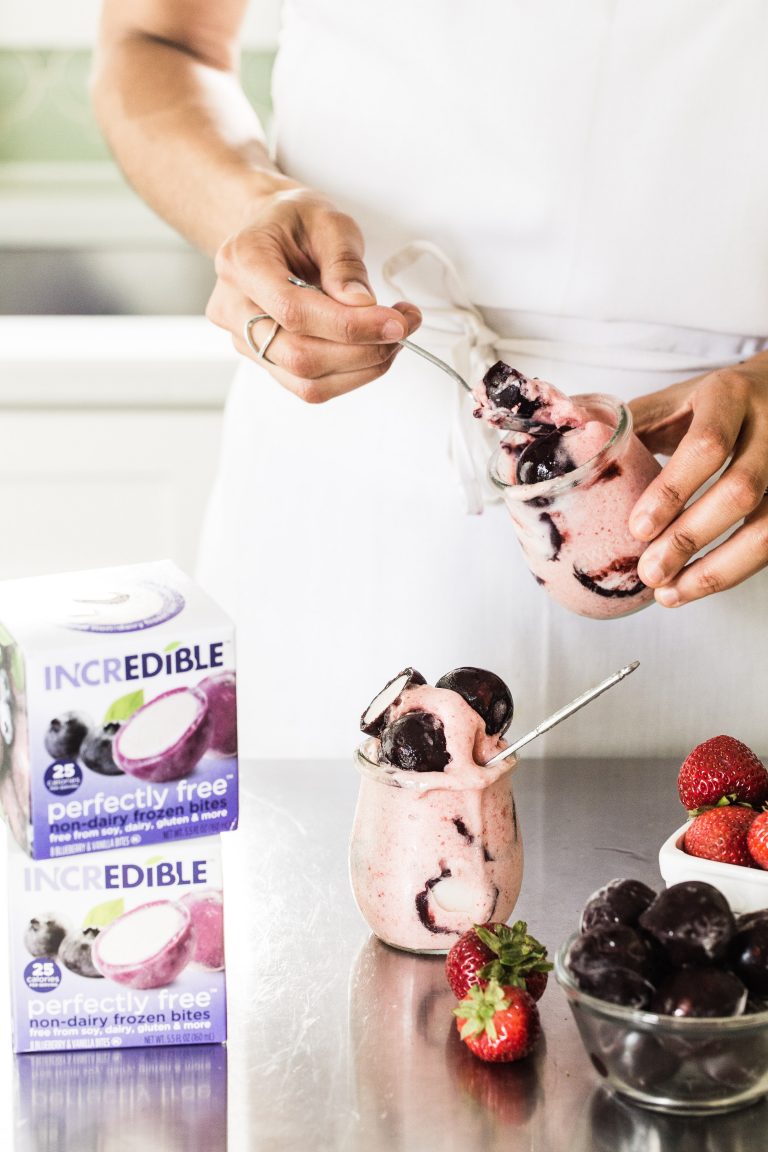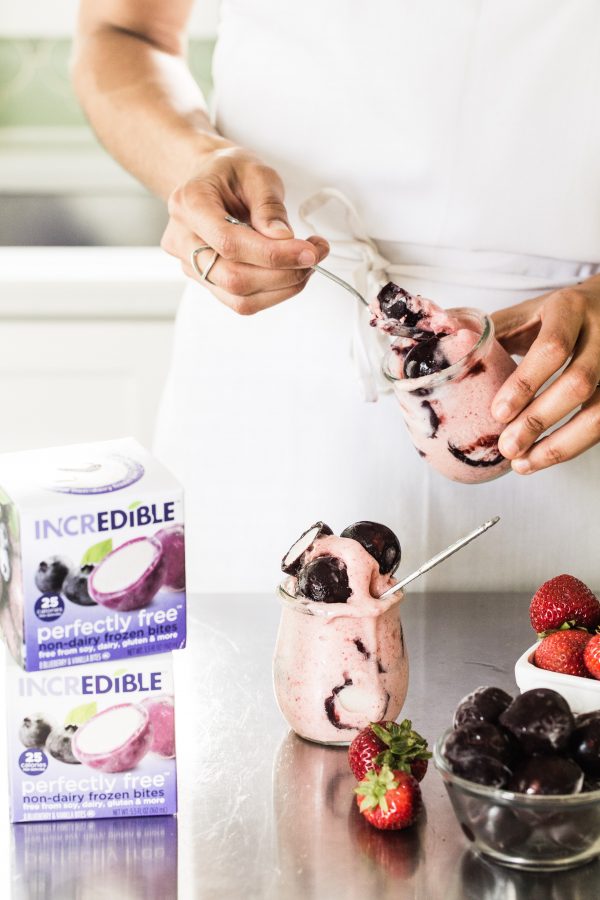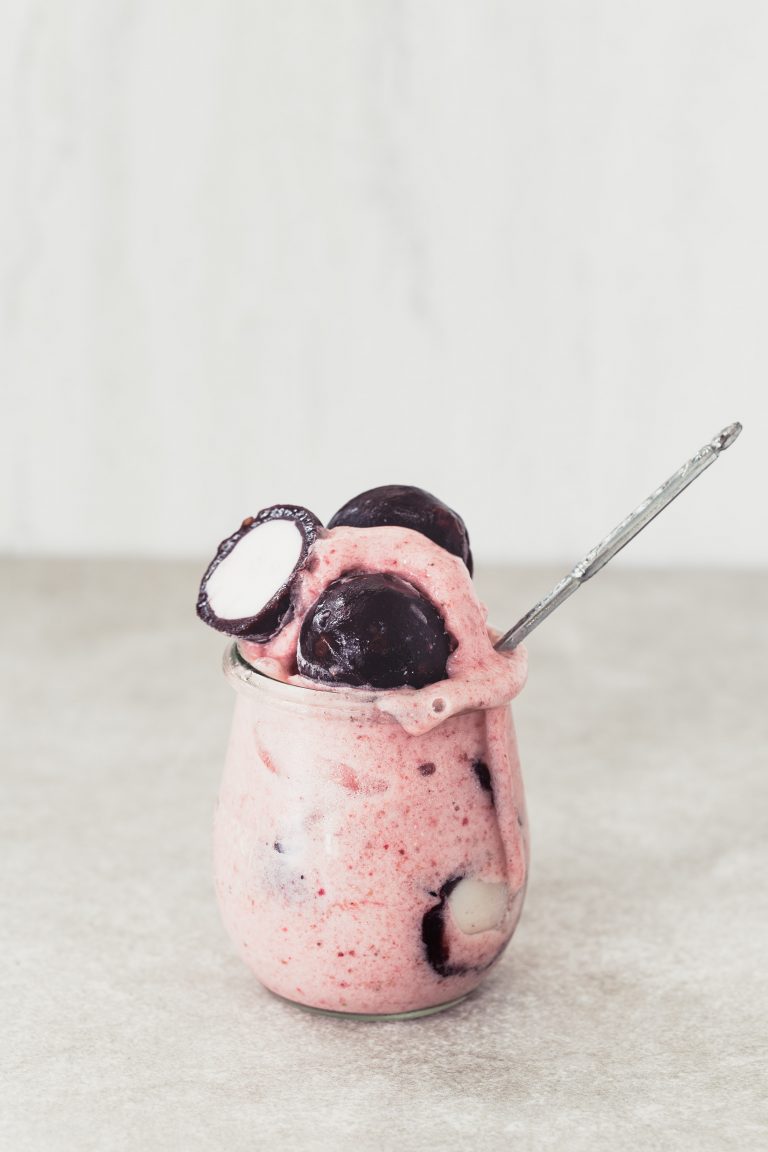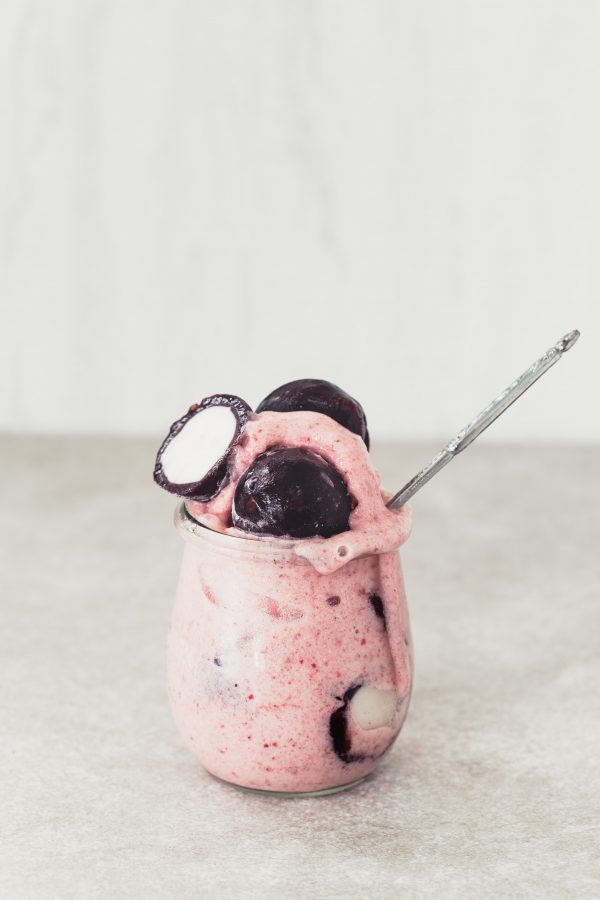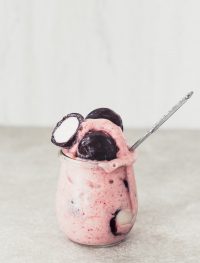 Dairy free banana strawberry ice cream
Yield: 4 servings
Total Time: 10 minutes
Ingredients:
2 frozen bananas
16 oz frozen strawberries
1/2 cup dairy free milk
5.5 oz Vanilla blueberry perfectly free frozen treats
Directions:
In a food processor add the frozen bananas, strawberries and milk. Pulse until it turns to ice cream consistency.
Add some of the ice cream mixture to a serving dish and add a few perfectly free frozen treats.
Serve immediately.
This is a sponsored conversation written by me on behalf of Perfectly Free. The opinions and text are all mine.