Crock pot honey sesame chicken
Have you ever made crock pot honey sesame chicken? If you haven't already I suggest that you do. This recipe is out of this world!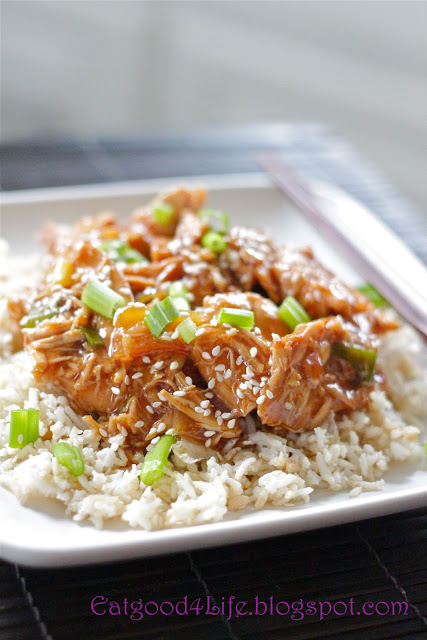 This crock pot honey sesame chicken recipe is simply out of this world. I have made this at least five times since I have bought my slow cooker. Truly love this piece of equipment.
This crock pot honey sesame chicken recipe called for 1 cup of honey but I found it to be a tad too sweet so I decreased it to 3/4 cups and I liked lots better. Still sweet but not too sweet.
So far, this is the only recipe that I have tried on the crock pot but for sure I will be trying some other ones. Easy doesn't begin to describe how it is to cook in the crock pot. It is also super convenient so I am really happy I have purchased it!!
Also, I use arrowroot powder instead of corn starch, much better for you, but if you don't have any just use the old corn starch.
Well, let me know if you try this crock pot honey sesame chicken, I think you and your family will love it. I also think this will freeze good in case you want to make some extra :-)
Enjoy!!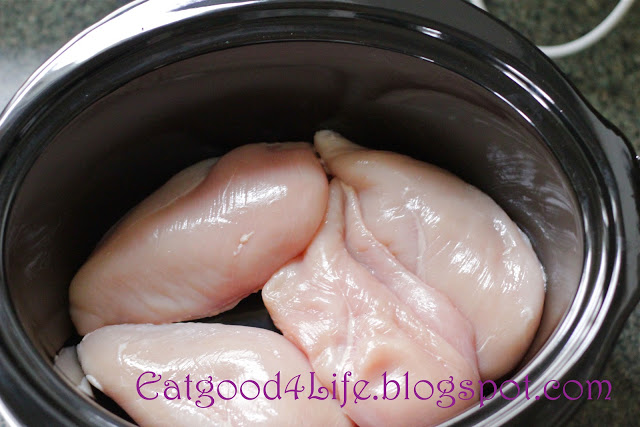 Place the chicken in the bottom of the crock pot.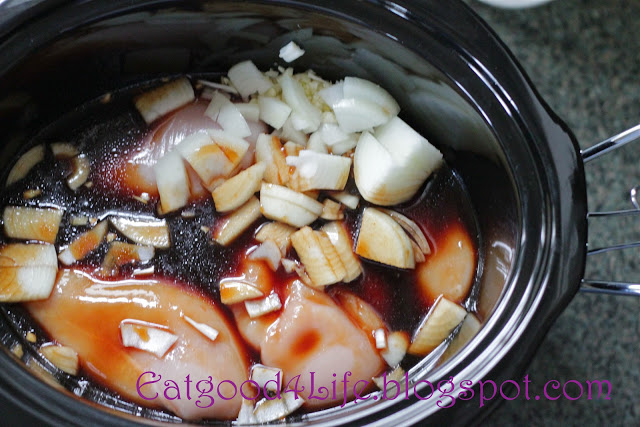 Place the remainder of the ingredients over the chicken and set the crock pot to 4 hours on low or 2 hours on high.
On the left picture you can see the shredded chicken, which I added after the sauce thickened with the arrowroot powder (you can also use corn starch to do that)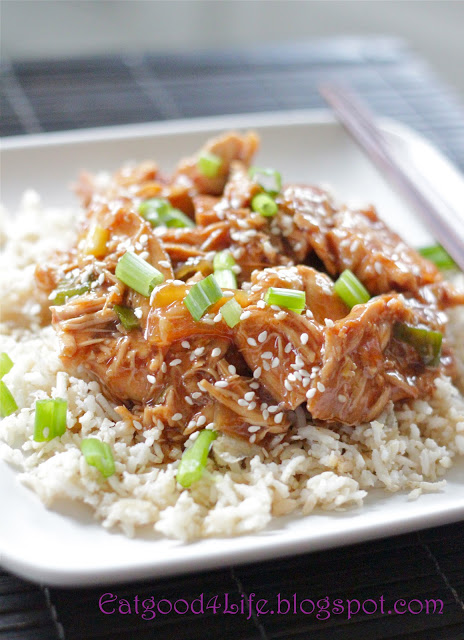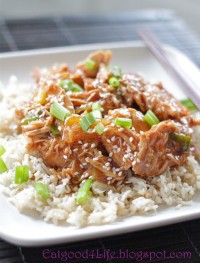 Crock pot honey sesame chicken
Ingredients:
2 lbs organic chicken breasts
1 large onion, diced
2 garlic cloves, chopped
3/4 cup honey, I use 1/2 cup
1/4 cup ketchup
1/2 cup low-sodium soy sauce, gluten free
2 tablespoons vegetable oil or olive oil
3 teaspoons arrowroot powder, you can also use corn starch
1/4 cup water
1 Tbsp sesame seeds
Green onions, sliced
Pepper flakes.
Brown rice to serve
Directions:
Place the chicken breasts into the slow cooker, this is the one I have and love. Place chopped onion scattered around the chicken.
In a medium bowl, add garlic, honey, ketchup, soy sauce, and oil. Pour the sauce over the chicken in the slow cooker. Cover and cook on low for 4 hours, or on high for 2 hours until the chicken is fully cooked (when the internal temperature has reached 165 degrees).
Once the chicken has finished cooking, remove the chicken breasts and place them onto a cutting board, leaving the sauce in the slow cooker. Shred the chicken into bite-sized pieces. Set aside.
In a small bowl, dissolve 3 teaspoons of cornstarch in 1/4 cup water, add to the crock pot. Stir to combine with the sauce. Cover and cook sauce on high for ten more minutes, or until the sauce has slightly thickened.
Return the chicken to the slow cooker and toss with the sauce. Serve over cooked brown rice. Top with sesame seeds, pepper flakes and sliced green onions.
Recipe adapted from blogchef.net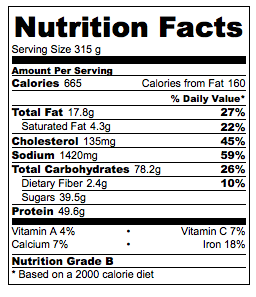 Nutrition facts calculated based on the recipe giving 6 servings. I have also added the  brown rice into the calculations, 1/3 cup cooked brown rice per serving.