Creamy sun-dried tomato pasta
I have made this creamy sun-dried tomato pasta twice this week. The first time I did it just with sun dried tomatoes and the next one I added mushrooms. The mushroom addition was genius.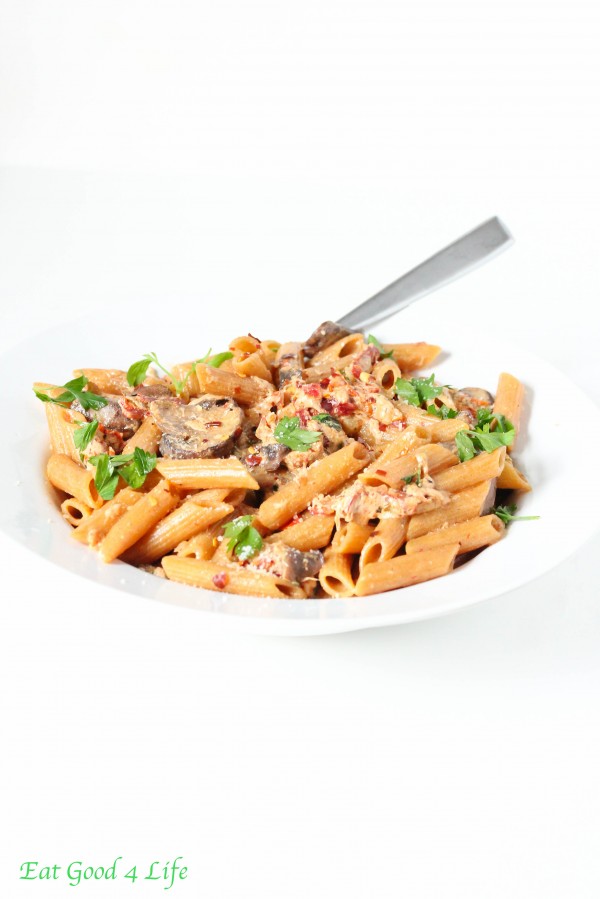 I love creamy pasta recipe however I don't make them too often because most use heavy cream  with loads of saturated fat. Once in a while is OK but relying on these recipes too often is not something we do around our house! Don't get me wrong, we do love them, is just that I like to cook on the heavy side just once in a while.
While you can use heavy cream for this recipe I opted in using half and half. They  both would work well, it is just your preference. Also if you don't like mushroom you can just omit them. We just happen to love them.
Also if you like to make this recipe GLUTEN FREE you can perfectly use gluten free pasta. I have used it before and I know it will work here perfectly.
By the way, my house is coming along. It is going super slow but it is starting to take some shape to it. I think this coming week it will be a big week for the house since the kitchen would be installed. I can't wait!!
Well I am going to keep this post nice and short. I have so much to catch up on besides studying chemistry for tomorrow's test. Ugh…the story of my life!
Enjoy!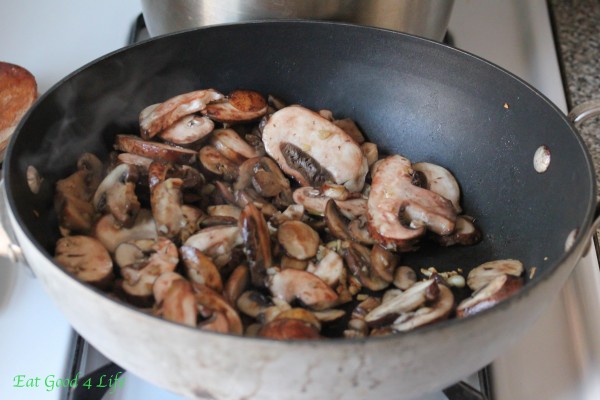 Add the olive oil, and garlic to the pan. Cook for 1 minute until fragrant. Add the sliced mushroom and cook for 3 minutes until they brown a bit.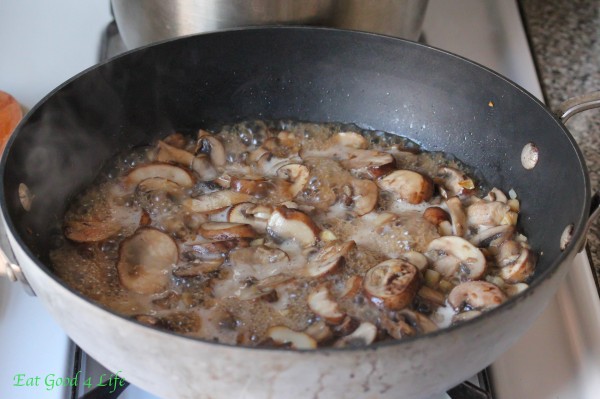 Add the celtic salt and the white wine and cook until it evaporates almost 3/4 of the way.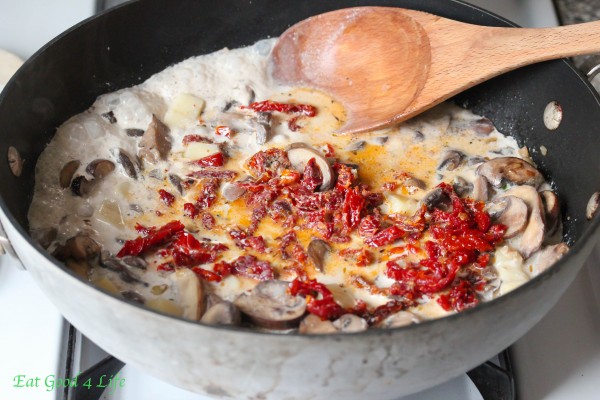 Add the half and half, chopped mozzarella cheese, sun dried tomatoes and paprika. Let the mixture cook for about 2-3 minutes until the cheese melts.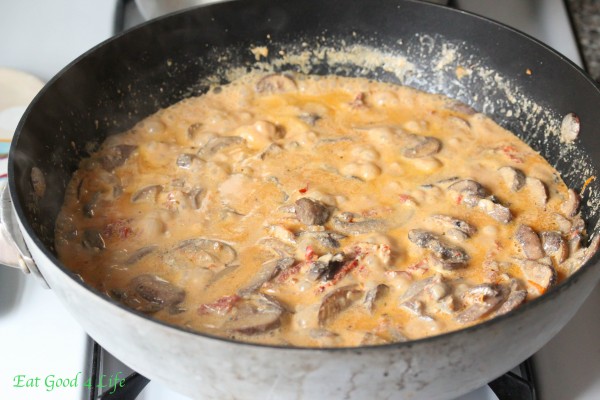 This is how your sauce will look like. At this stage you can add the pasta and mix through. Serve while still warm. I added some chopped parsley and pepper flakes to each serving plate.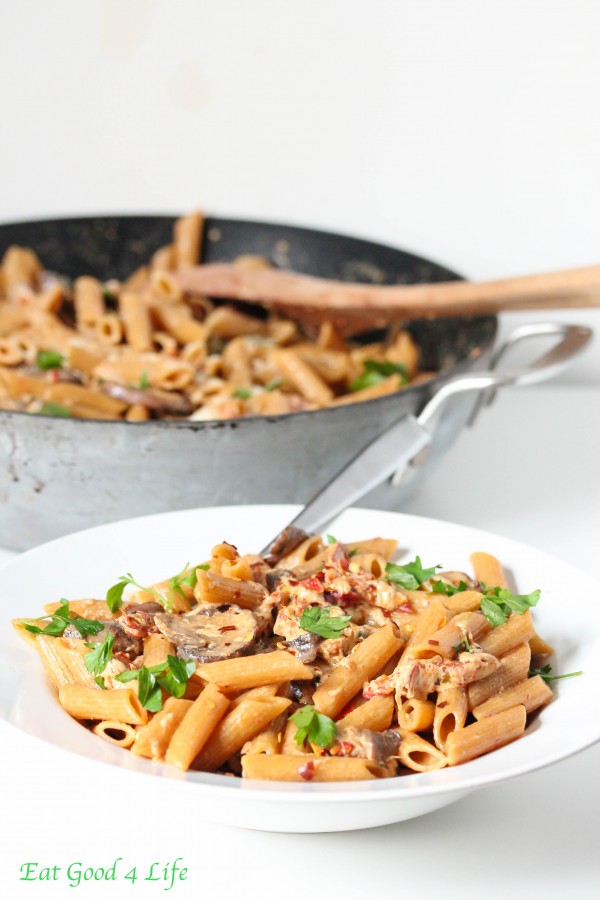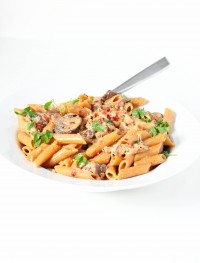 Creamy sun-dried tomato pasta
Yield: 6 servings
Total Time: 20 minutes
Ingredients:
1 lb whole wheat penne
2 tbsp olive oil
4 garlic cloves, chopped
1/3 cup dried white wine, optional
1 lb mozzarella cheese, shredded
6 oz sun dried tomatoes, drained
6 oz sliced mushrooms
1 cup half and half
1/4 cup organic milk
1 tsp paprika
1/2 tsp Himalayan salt
Pepper flakes
Chopped fresh parsley
Directions:
Cook pasta according to package instructions.
In a large skillet, over medium to high heat, add the olive oil and garlic and cook until fragrant, about 1 minute. Add the mushrooms and cook for 3 minutes until they have browned a little bit. Add the white wine and let if reduced to less than half.
Add the half and half, milk and cheese. Let the cheese melt. This will take about 3 minutes. Add the paprika, and sun dried tomatoes. Mix through and turn the heat off. At this stage you can add the pasta. Mix through and sprinkle some pepper flakes and parsley if using.