Creamy strawberry lemonade popsicles
This recipe is sponsored by Florida's Natural. I used their product to make these delicious creamy strawberry lemonade popsicles. The opinions and text are all mine. The end.
Every summer I get to make a multitude of popsicle recipes. It is my favorite thing to prepare, as the kids really enjoy them and it keeps us cool over the summer months. These creamy strawberry lemonade popsicles are so good I have made them twice in the past two weeks. They are refreshing, easy and super tasty!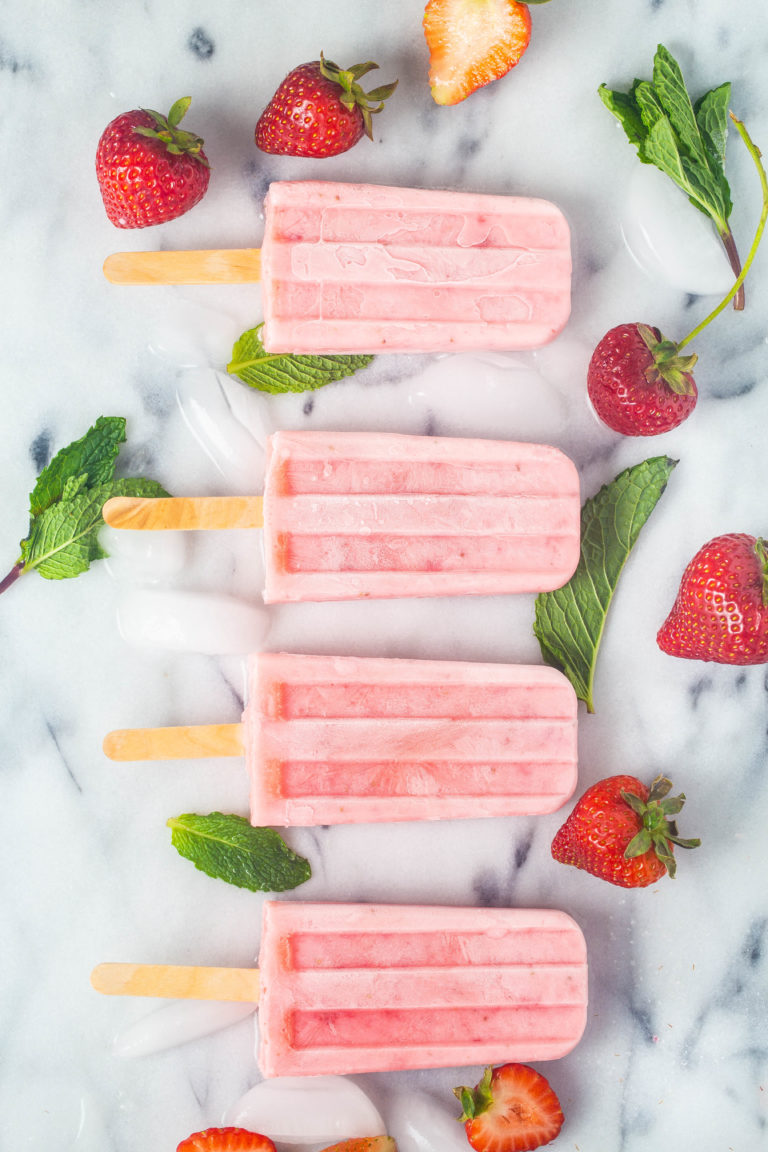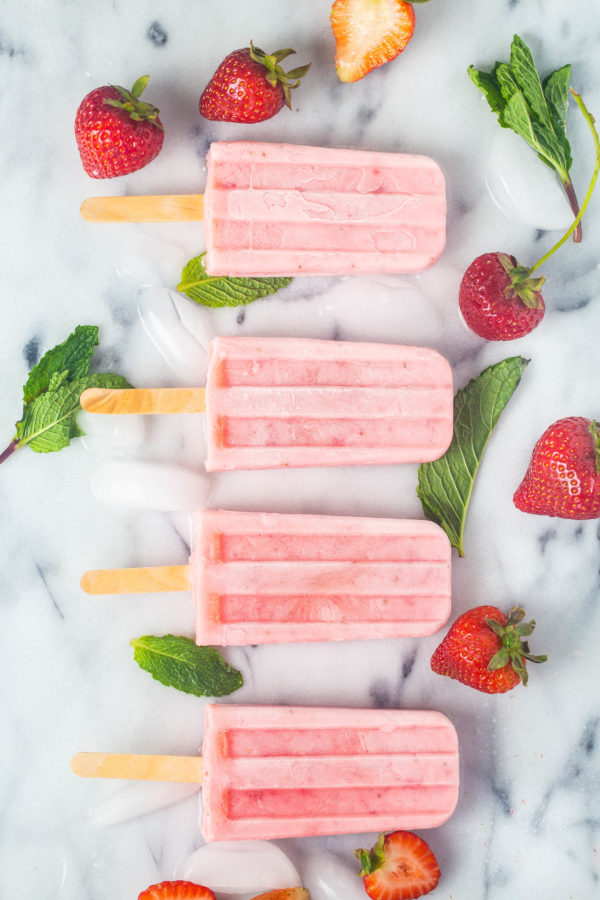 For this creamy strawberry lemonade recipe I only used three ingredients: fresh strawberries, Florida's Natural Lemonade and Greek yogurt. What a great combo, I must add. The popsicles turned out simply sensational, for sure one of the best popsicle recipes I have made to date.
As I mentioned, for this recipe, I used Florida's Natural® Lemonade. You can find Florida's Natural Lemonade in six delicious flavors: traditional Lemonade, Lemonade with Pomegranate, Lemonade with Strawberry, Lemonade with Raspberry & Peach, Lemonade with Blackberry and Lemonade Iced Tea. Whatever flavor you choose, all of Florida's Natural Lemonades offer a refreshing great taste, with no artificial ingredients or preservatives.
Plus, when you buy Florida's Natural Lemonades, you're helping to support Alex's Lemonade Stand Foundation, which funds childhood cancer research. An even sweeter reason to sip!
When it comes to popsicles, you can make endless variations. They are the perfect treat for the summer, especially when it comes to kids. You can even have kids help make them. They are super easy and made in a flash. The perfect kid activity this summer!!
If you haven't tried to make your own popsicles you really should give it a try. Homemade versions taste way better than store bought. Try making this easy and refreshing creamy strawberry lemonade popsicles, you will not be disappointed.
Enjoy!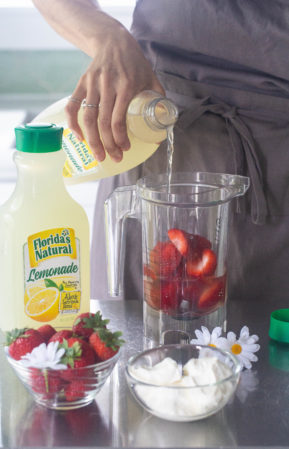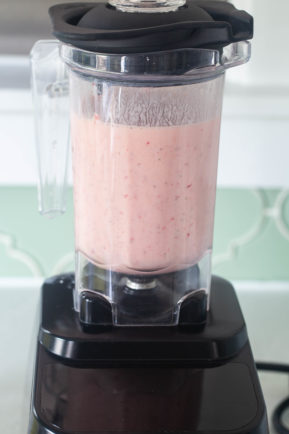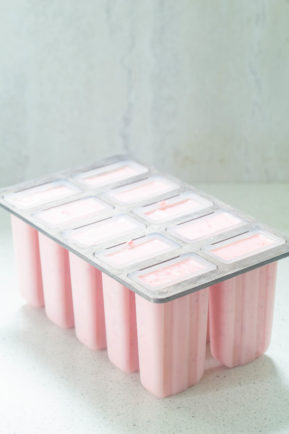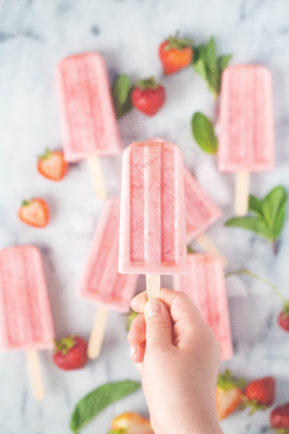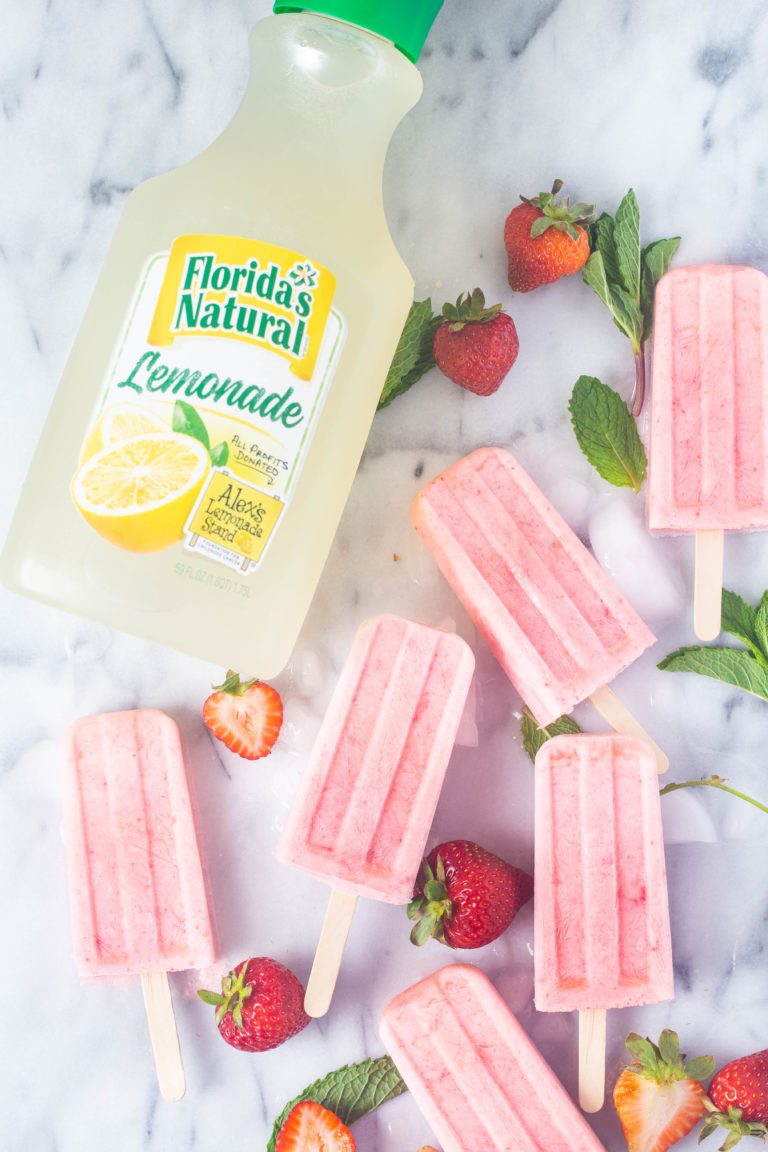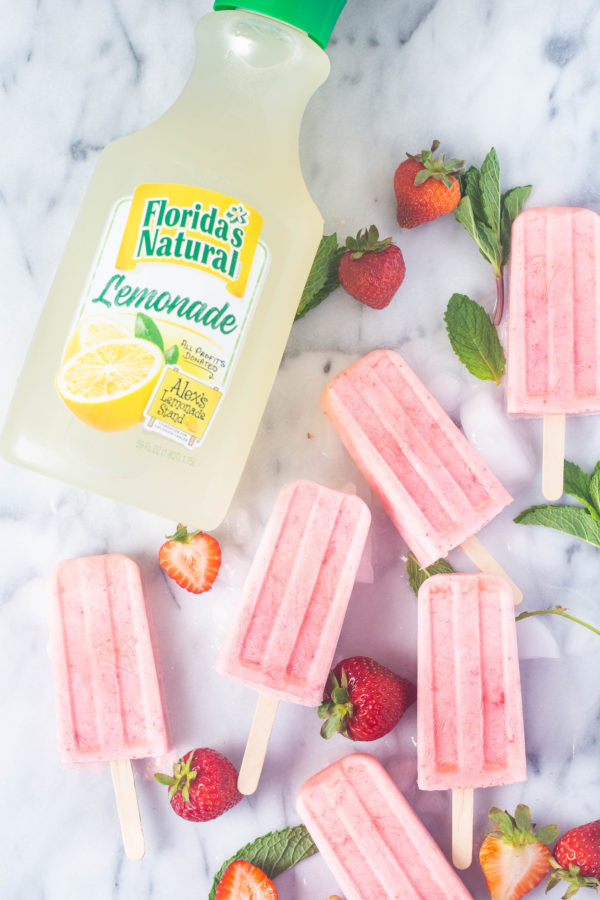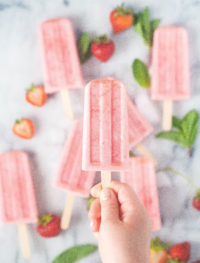 Creamy strawberry lemonade popsicles
Yield: 10 popsicles
Total Time: 10 minutes
Ingredients:
2 cups Florida's Natural Lemonade
1 cup Greek yogurt
2 cups fresh strawberries
Directions:
Place all the ingredients in a blender and pulse until well-mixed with a consistent texture.
Pour mixture into a popsicle mold.
Place in the freezer for 1-2 hrs. Then, place a wooden popsicle stick in each popsicle hole and continue to freeze until solid—at least 4 more hours.