Cranberry oatmeal cookies – Gluten free
I haven't made cookies in a while. My kids keep asking me to make some so today I made them these cranberry oatmeal cookies that are gluten-free and so so delicious. They were very happy to say the least!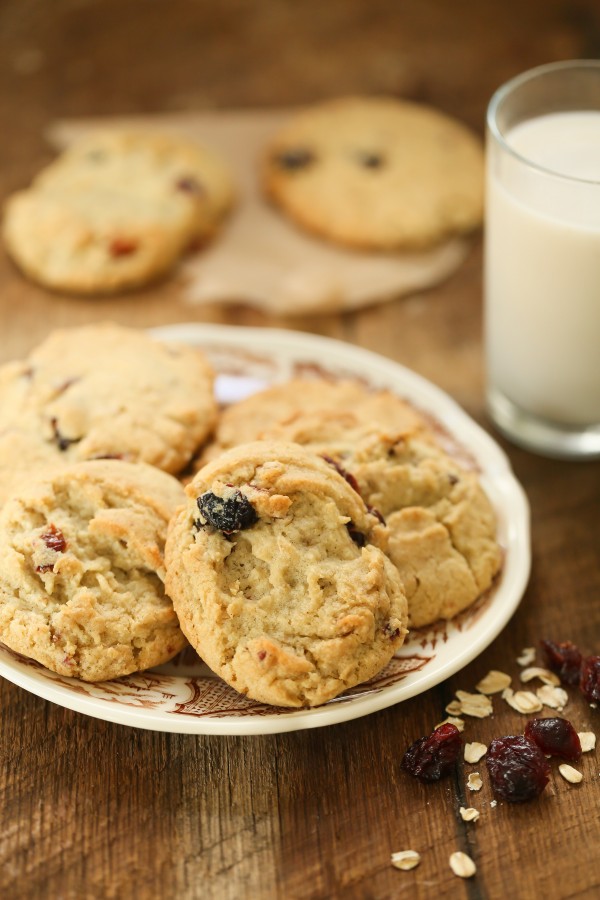 These Cranberry oatmeal cookies not only are gluten-free but they are low in sugar and not so bad for you. I tend to add chocolate chip cookies to many of my cookies but today I wanted to add some dried fruit to keep them a bit healthier.
The combo of the oats and the cranberries goes excellent together, however, you can use chocolate chips if you like. Any other dried fruit will work as well. You can also use this cookie batter for any of your favorite conventional cookies and make them gluten-free. The mixture of the rice and almond flour makes the perfect combo to resemble the texture of conventional cookies.
My family couldn't tell the difference whether or not these cranberry oatmeal cookies were gluten-free, a win win, because sometimes when I mention to my family that my desserts are gluten free they can be turned away. Not the case with these cookies.
If you like you can also freeze the batter and bake later on. I know some cookies batter are suitable for freezing, this cookie batter is one of them.
I hope you get to try these amazing cranberry oatmeal cookies. For the recipe visit my friends at Nuts.com They have all the ingredients you need to make these amazing cookies plus many more healthy ingredients you may need for your baking and cooking.
Enjoy!