Cranberry coffee cake
I can't tell you enough how awesome this Cranberry coffee cake is. I have actually made this with apples too and it was the bomb!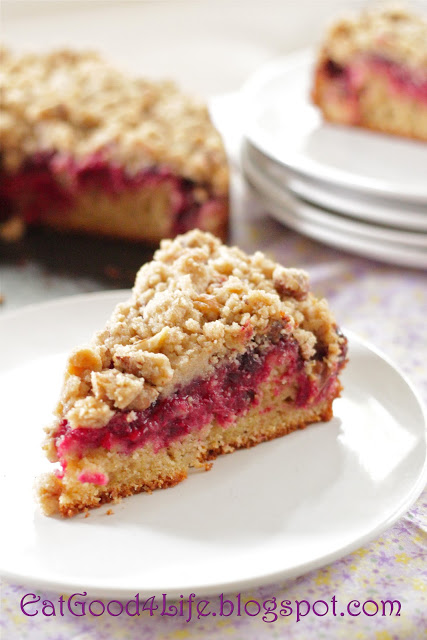 Here you have it, another version of my popular apple and caramel coffee cake. 
I really like this cranberry coffee cake a lot as well. The tart of the cranberries goes really well with the sweetness of the crumble topping.
I got organic cranberries at Trader Joes but if you can't get organic ones just make sure you clean them really well.
I actually have other cranberries recipes that I also like a lot that I have not made in a while so I will post them here in case you want to check them out.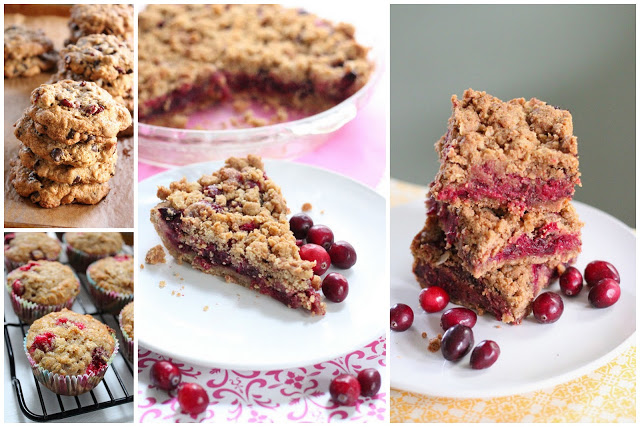 Unconventional cranberry pie
Healthier cranberry crumb bars
Cranberry and oatmeal breakfast muffins
Chocolate chip cranberry flax cookies
Cranberry season is just upon us. I really want to get some new recipes in the blog with cranberies so I will have to research around and see what I can come up with.
Until then,
Enjoy this cake.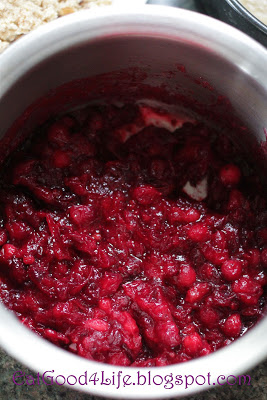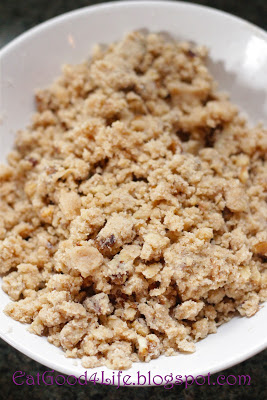 Here you have the cranberry mixture after being in the stove for about 10 minutes to soften. The right picture is the streusel topping. I used coconut oil instead of olive oil.
Spread the cranberries over the batter, which will be rather thick, gently followed by the streusel topping.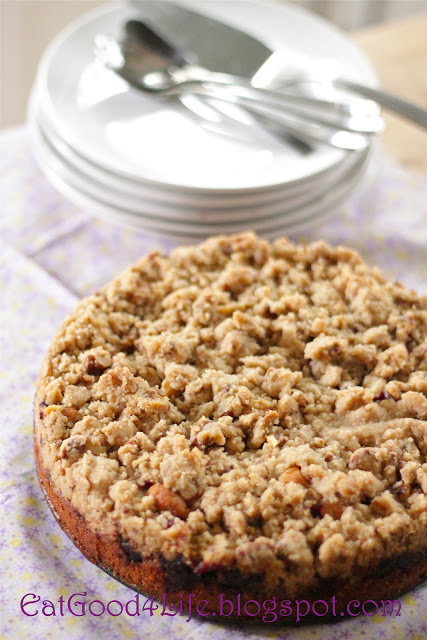 This cake is sensational. I don't know which version I like best, the cranberry or the apple version.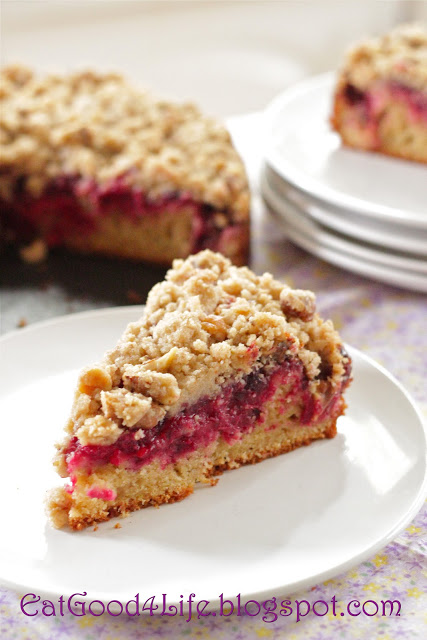 Let me know if you get to try this cake. It is easy, yummy and not so bad for you!!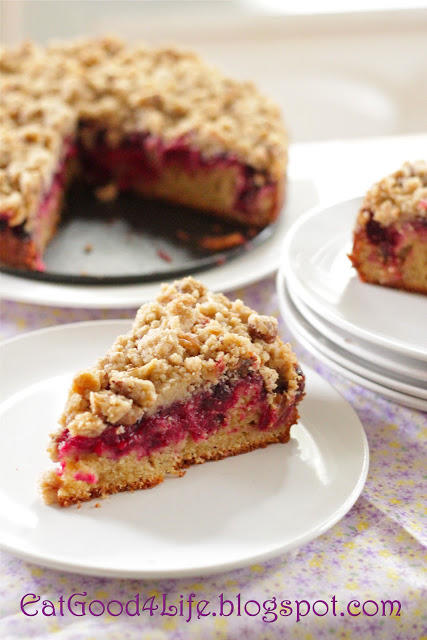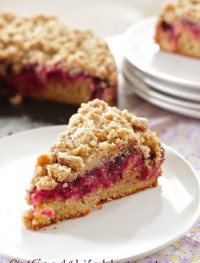 Cranberry coffee cake
Ingredients:
Fruit filling
12 oz fresh cranberries
1/4 cup honey
Streusel topping
Directions:
Preheat oven to 350 F. Grease and flour a 9 inchspring form pan and set aside.
In a medium sauce pan add cranberries and honey over medium to low heat. Cook for about 5-10 minutes until cranberries have soften. Set aside.
In a large mixing bowl, with a wire whisk, mix eggs, oil, yogurt, vanilla and sugar. Add the flour and baking powder and combine. Pour thick batter onto the prepared baking pan. Gently spread cranberries over the batter like in the picture.
In another bowl combing strudel topping and place over the cranberries. Bake for about 50-60 minutes, or until a toothpick inserted in the center comes out clean. I baked my cake for 55 minutes.
Cool cake in the pan. Remove cake from the pan and serve. I actually serve my cake on the baking pan, I just removed the ring part.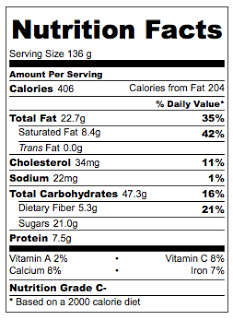 Nutrition facts calculated based on the recipe giving 10 servings.