Cranberry bars
I love cranberry season, especially because I get to make all sorts of baking goods like these cranberry bars! Have you gotten to start your holiday baking yet?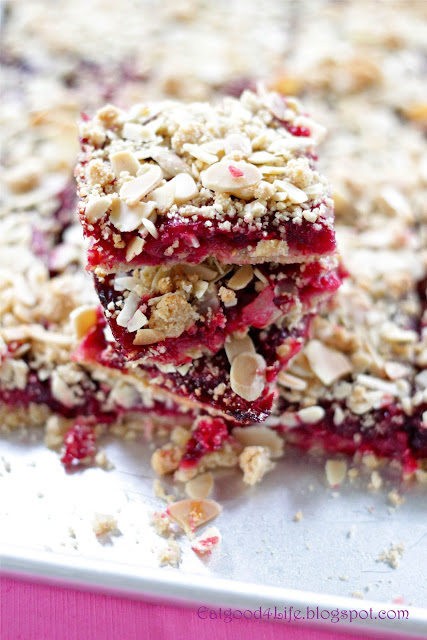 I have never made bars like this…oh boy what was I waiting for!
These cranberry bars are sweet and tart all at the same time…not too sweet though. I think they are more tart than sweet, which is what I like.
I also really like the almond flavor these bars have. I think it complements the cranberries rather well.
I always get my cranberries from TJoes, as it is the only place I have seen them organic. They are a little bit more expensive than regular ones but not by much.
I think these bars can also be made with a variety of fruit filling. I am thinking peaches, and any type of  berries would work really good as well. Come peach and berry season I will be making them again for sure.
So how are you doing on your Christmas baking so far?
I think I am adding a couple more cookie recipes to the list…oh boy…I think I am going to be baking for a while.
Anyhow, I hope you enjoy these cranberry bars. They are really high up on my list so I hope you get to try them.
Here you can see the crust and topping being made. Make sure your crumbs resemble fine breadcrumbs. When pressing mixture with your hands it should stay together, just like in the left picture. Then press mixture onto your baking pan.
Here you can see the bars right after being baked. Cool them completely before cutting.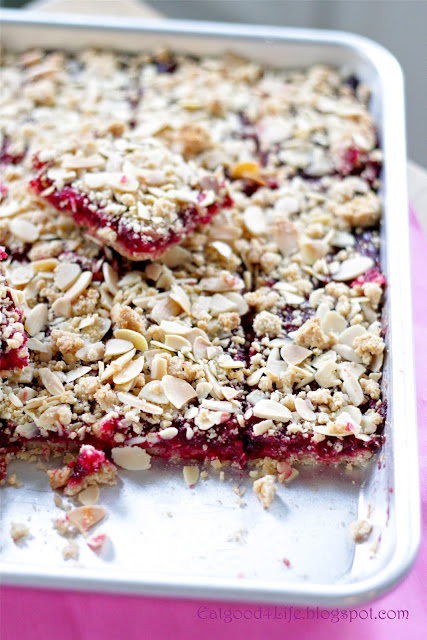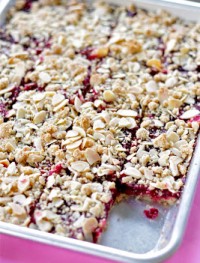 Cranberry bars
Yield: 16 bars
Total Time: 45 minutes
Ingredients:
Crust and topping
Filling
4 cups fresh organic cranberries, I get them at TJoe's
1/4 cup honey
Directions:
Preheat oven to 400 degrees F. Grease a 9 by 13-inch baking sheet with butter and set aside.
In a bowl combine crust ingredients except slivered almonds. I do this process by hand. Just make sure you end up with a crumbly mixture. Just like in the picture.
Reserve 1/4 cup of the crumb mixture and mix in the slivered almonds. Press the remaining crumb mixture into the bottom of the prepared baking pan and set aside.
In a heavy bottom sauce pan add cranberries and honey over medium to low heat. Cook for about 5-8 minutes until cranberries have soften.
Spread the cranberry filling over the crust. Sprinkle the reserved topping over the top. Bake at 400F for 15 minutes. Reduce heat to 350 degrees and continue baking until the filling bubbles and the topping is lightly browned, and extra 25-30 minutes.
Cool completely before cutting.
Recipe adapted from healthy seasonal recipes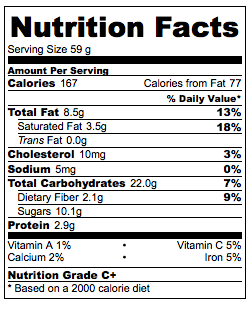 Nutrition facts calculated based on the recipe giving 16 servings.