Coffee chocolate popsicles
This is a sponsored conversation written by me on behalf of Silk. The opinions and text are all mine.
Summer is almost over and during these few months I have been thrill to experiment with multiple flavors to make frozen popsicles. Today I was able to make these coffee chocolate popsicles. To be honest, I don't know what I waited all these time to make such combination. It was delish!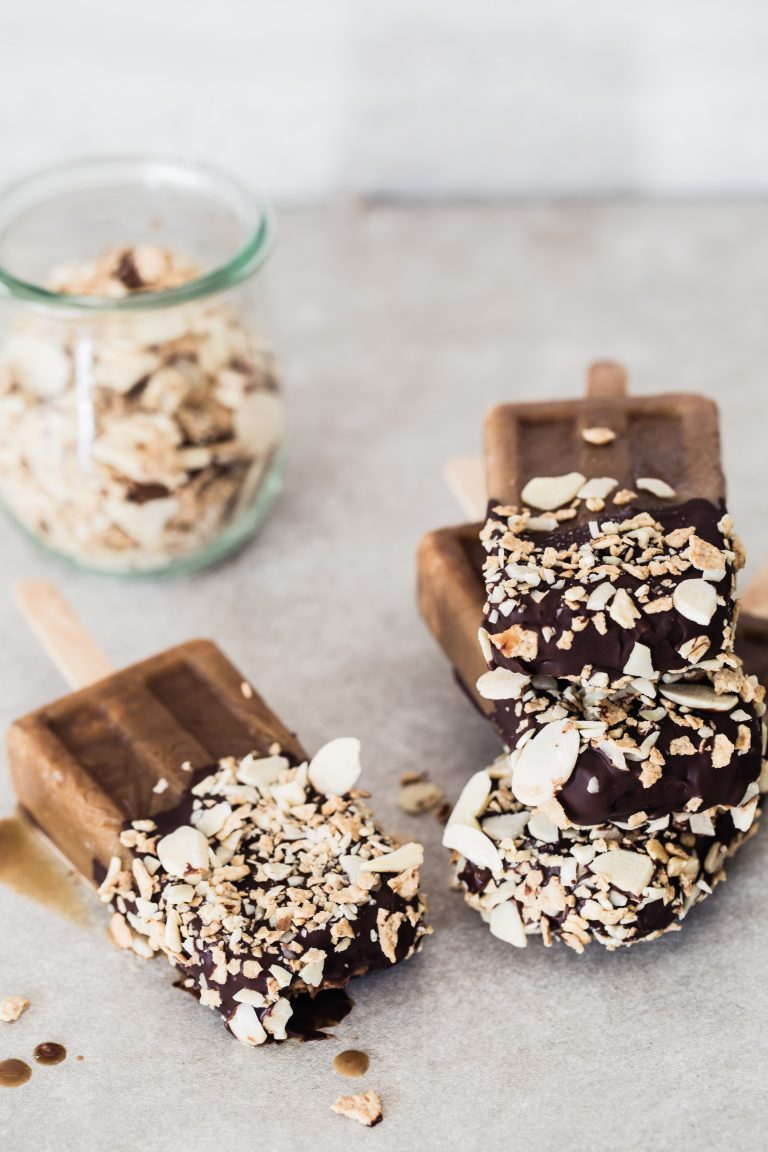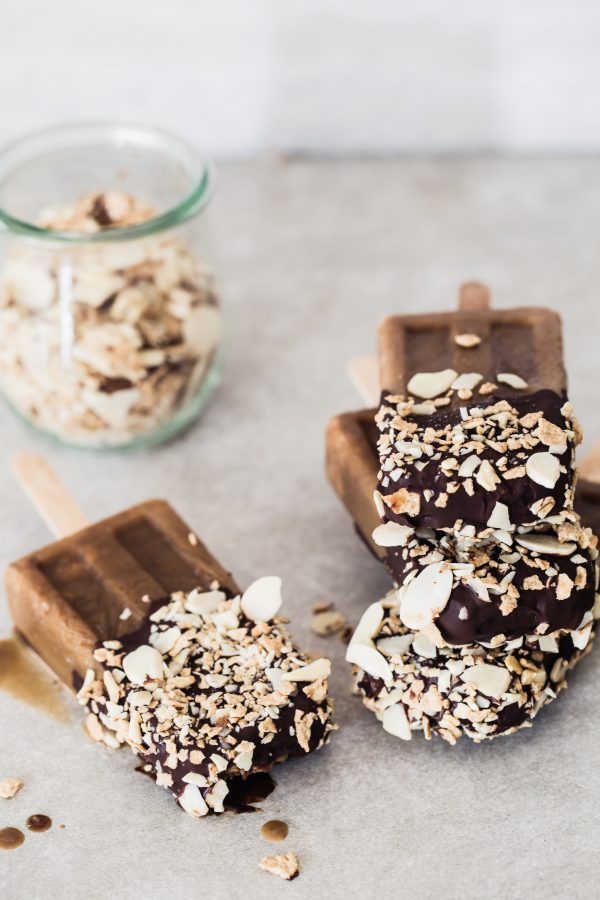 I haven't made any coffee flavor popsicles before and to be honest I have no idea why I didn't up until today. I love coffee flavor anything so I am glad I was able to come up with this combination today.
It is one of the simplest coffee chocolate popsicles you will ever make. You can keep them just plain or get creative like I did and make them more appealing. Either way they are great, however, I think adding the melted chocolate and chopped almonds makes these coffee chocolate popsicles over the edge.
My husband that loves coffee was over the moon when he found out I was making these.
To make them, all you need is your favorite brewed coffee and the addition of the new Silk Almond creamer. You don't even need to add any sugar or any other ingredients to these popsicles but if you like a more fancy variation go ahead and add the melted chocolate and chopped nuts.
Silk has also come up with other flavors that are available for a limited time. Try the Pumpkin flavored almond creamer! It is delicious, creamy, and pumpkiny!
These coffee chocolate popsicles make for a great treat. I always have two at a time since they are so good. Next time I make them I will for sure double the batch. They are simply plain sensational.
Well, I hope that you guys get to make these coffee chocolate popsicles. I hope you like them as much as we did.
Enjoy!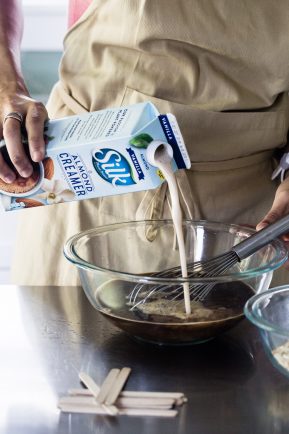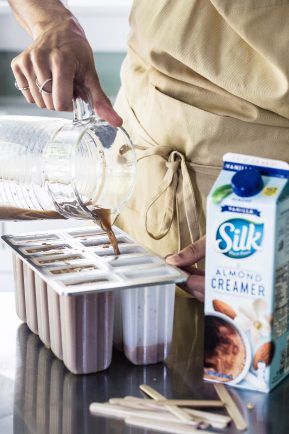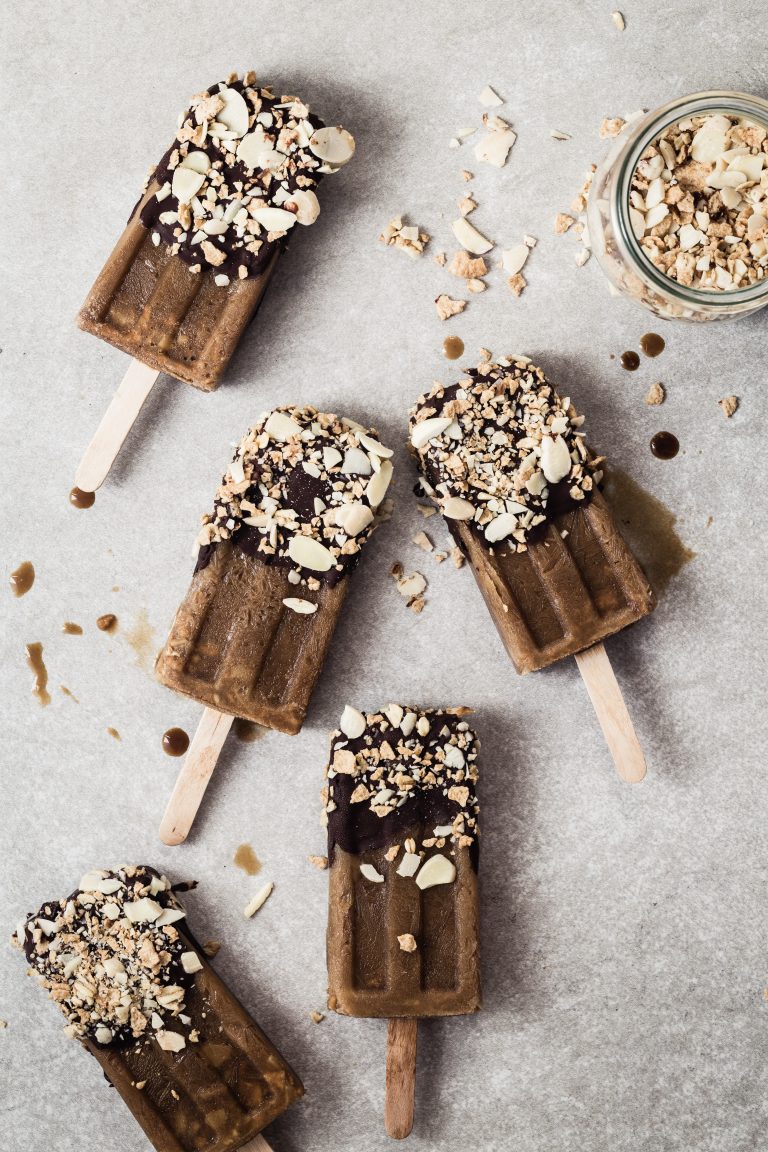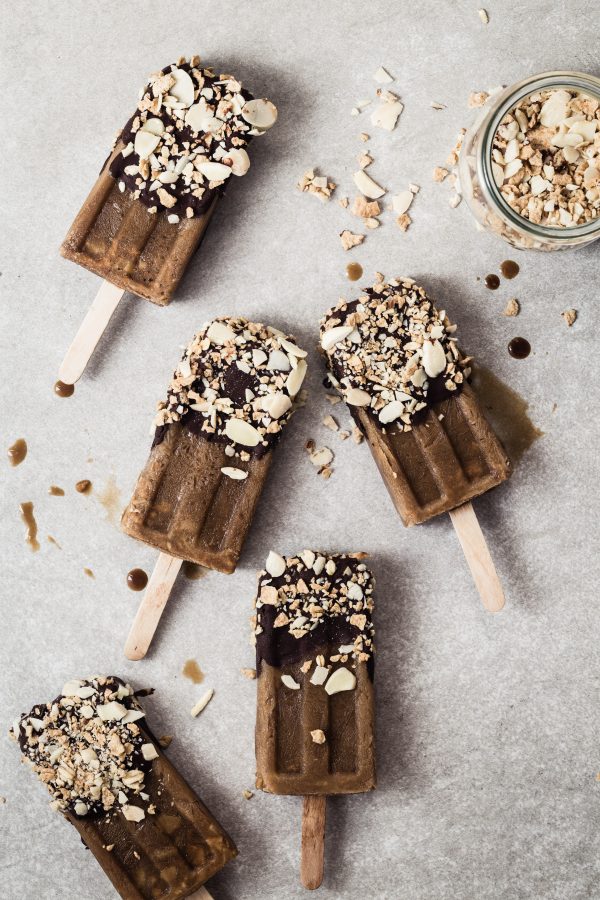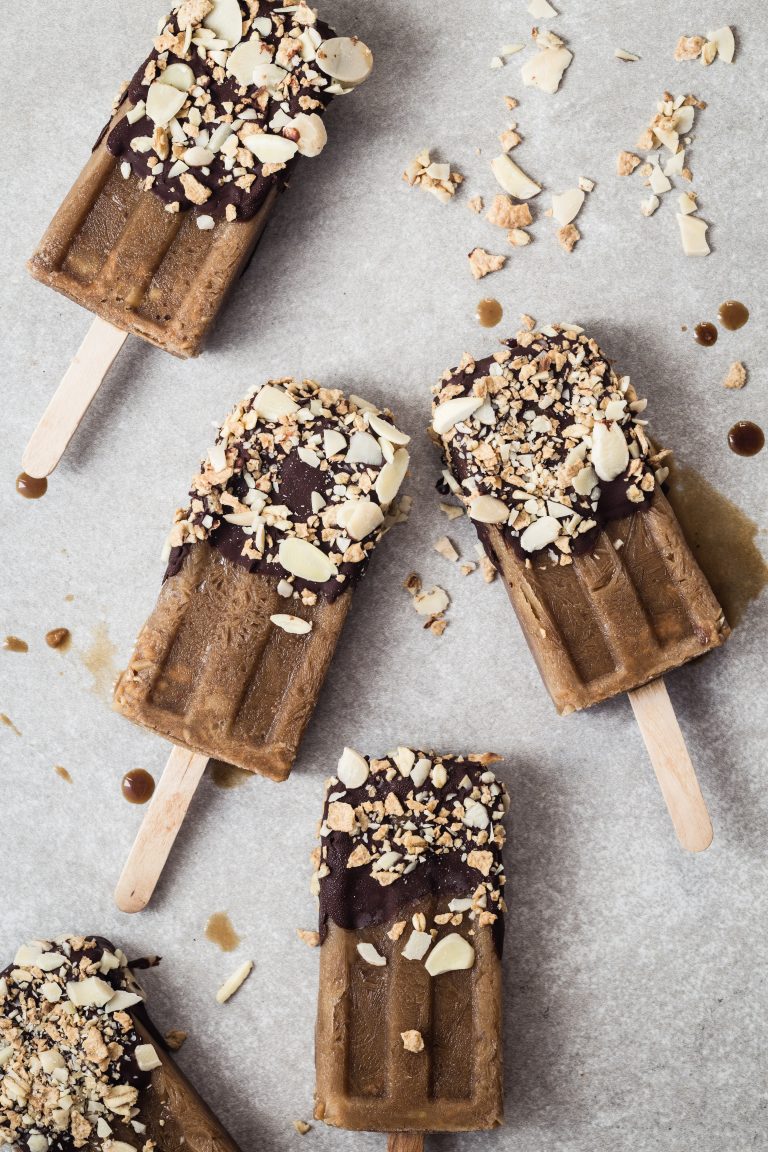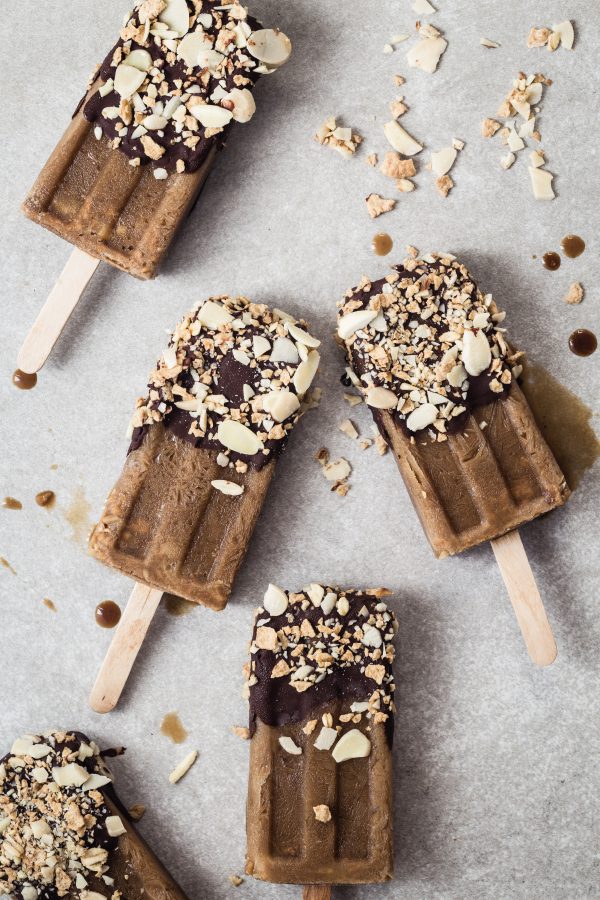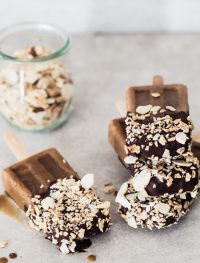 Coffee chocolate popsicles
Yield: 10 popsicles
Total Time: 10 minutes
Ingredients:
Directions:
Add the brewed coffee and creamer in a large bowl and combine.
Divide mixture between the popsicle mold and place a wooden stick on each popsicle hole and freeze for at least 6 hours.
Before you consume popsicles dip each popsicle on melted chocolate and sprinkled chopped nuts over the chocolate.