Coconut cream cake
I have been wanting to make this coconut cream cake for a while. This time around was not able to make it gluten-free but next time I make it I will try to make it for those following a wheat free diet.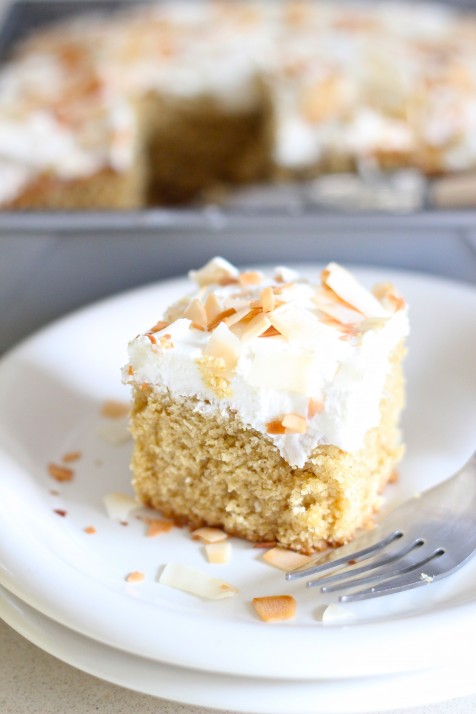 I have been wanting to make this coconut cream cake for a long time. While I have seen most of the coconut cream cakes out there using cake mixes, I just couldn't bring myself to do that. Not even a healthy kind.
I find that making a cake from scratch perhaps takes an extra 2 minutes if that, the time that takes to gather the ingredients pretty much.
For the coconut cream cake batter of this cake I used my old coconut and lime recipe. I just simply rearranged a few ingredients and the result was just spectacular, if I say so myself :-)
My favorite part of this cake lies in the frosting. I have never had this combo before and to tell you the truth I don't know what prompt me to do it.  I think I just discovered the most amazing frosting ever. The entire thing only contained 2 tablespoons of added sugar so I think this is another plus about this frosting.
I am going to use it to make some other sinful cupcakes so stay tuned for that too.
Note that I did not use the Coco Lopez for my coconut cake version but you can go ahead and use it. I am sure it will be extra coconuty!
For the dairy free people out there, know that you can totally make the frosting with just the coconut cream and keep the cake dairy free. Just a suggestion in case someone on a dairy free diet runs into wanting to make this recipe :-)
For my next posts I am going to try to make a few things that don't require baking. After all, it is summer, I am in Spain, it is pretty warm and I am feeling like having no bake food and desserts…there, enough reasons for me!
Until my next post,
Stay safe, stay cool and enjoy!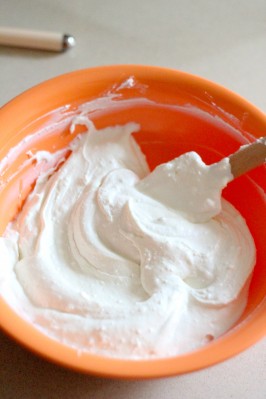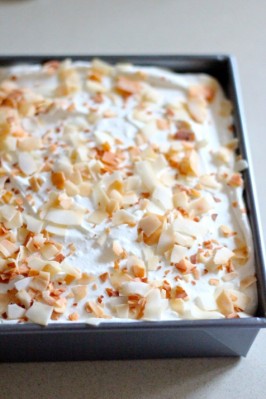 The mixture on the left is the coconut frosting. It is one of the best frosting recipes I have made in a while. I am in love with it!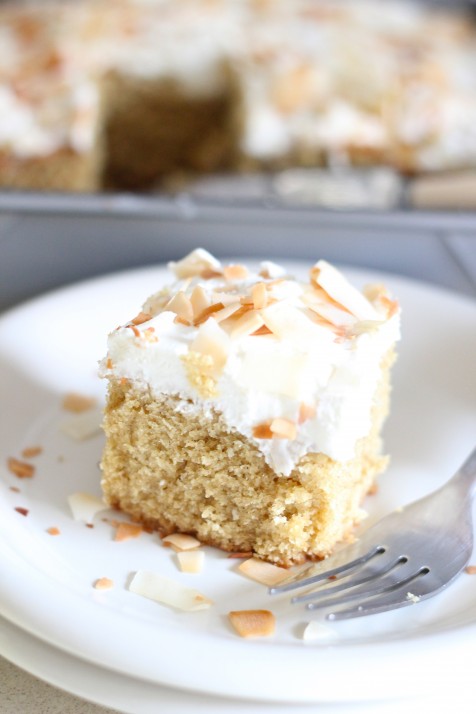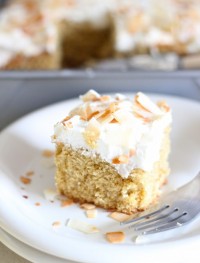 Coconut cream cake
Yield: 10-12 servings
Total Time: 40 minutes
Ingredients:
Frosting
1 14 oz can coconut cream, just the cream and not the juice
1 cup heavy cream, omit and add more coconut cream for a dairy free option
2 Tbsp organic sugar
2 oz coconut chips, toasted
Directions:
In a bowl, I use a regular wire whisk to do this, combine eggs, milk, sugar, shredded coconut and oil. Add flour, baking soda, baking powder and coconut extract.
Pour the batter into the prepared pan and bake until golden, 30-35 minutes or until a tester inserted into the center comes out clean. If you are using the Coco Lopez, while cake is still hot, poke holes with fork and drizzle Coco Lopez evenly over the top. Cool cake completely.
With a hand held electric mixer whip heavy cream and unrefined sugar until firm peaks form. Add coconut cream and fold gently. Spread heavy cream mixture evenly over the cake and sprinkle with the toasted coconut.
Keep left over cake covered in the refrigerator.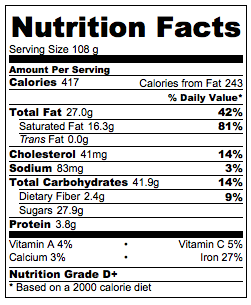 Nutrition facts calculated based on the recipe giving 12 servings. Note that the saturated fat is high, however most of it comes from the coconut saturated fat which is a different type of saturated fat. A much better kind  indeed :-)