Chorizo Veggie nachos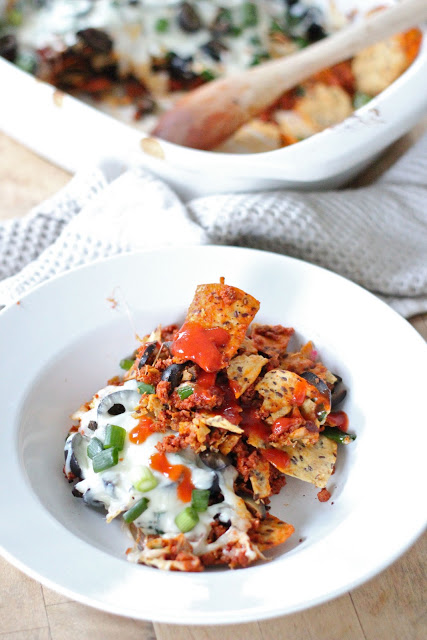 I made these chorizo nachos for football Sunday and they were AWESOME. It was really simple and fast to put together.
While I only had mozzarella cheese using a mixture of cheeses including cheddar, mozzarella, Monterrey etc could be even better.
Also, you may use ground beef or even refried beans instead of the the soy chorizo and include or substitute any other ingredients of your choice. Nachos are a very versatile dish.
I also used some whole grain tortillas chips that I got at Trader Joe's to make them healthier but you can use any tortillas chips you like. These nachos are perfect for football season….I really don't know anyone who doesn't like gooey cheesy nachos!!
Enjoy!!
This is the soy chorizo I got at Trader Joe's but you can use ground beef, refried beans or whatever you prefer. I just discovered this item not long ago and we love it!! We also use whole grain tortillas chips….much better!
Super easy to do vegetarian nachos and not so bad for you :-)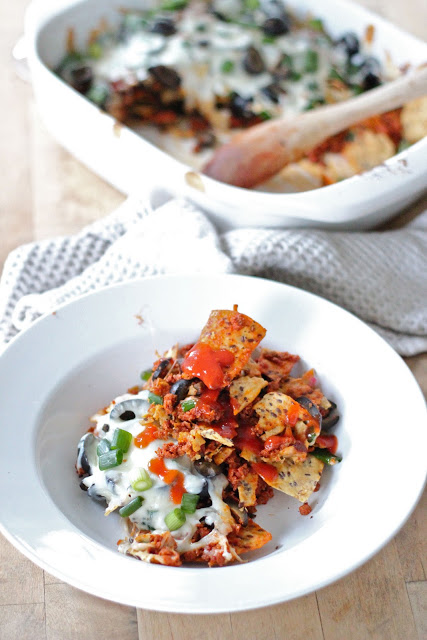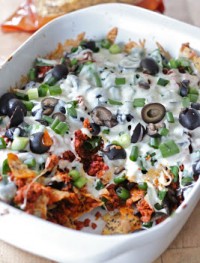 Chorizo Veggie nachos
Ingredients:
12 oz, 1 bag Whole grain tortilla chips
1 12 oz package soy chorizo, I got it a Trader Joe's
1/2 cup chopped green onions
1 14 oz. can sliced black olives
16 oz shredded skim mozzarella cheese, you can use any other cheeses or combination of them
Spicy sauce, optional
1 cup sour cream, optional
1 cup guacamole, optional
Green chillies, optional
Directions:
Layer whole grain tortilla chips in a lightly greased  9 x 13 baking dish. Top with soy chorizo, green onions, olives, and green chilies if using.
Sprinkle with cheeses. Bake at 400 degrees for 10-12 minutes or until cheese melts. Top with guacamole, sour cream, olives and green onions.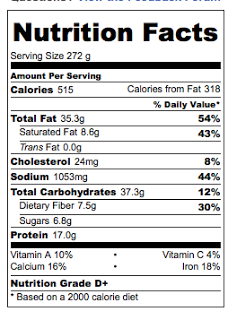 Nutrition facts calculated based on the recipe giving 8 servings.