Chocolate protein bites
Making little bites that are healthy and good for you takes literally almost no time. All you need is a powerful food processor and a few ingredients. These chocolate protein bites are an example and will not take you more than 15 minutes to make.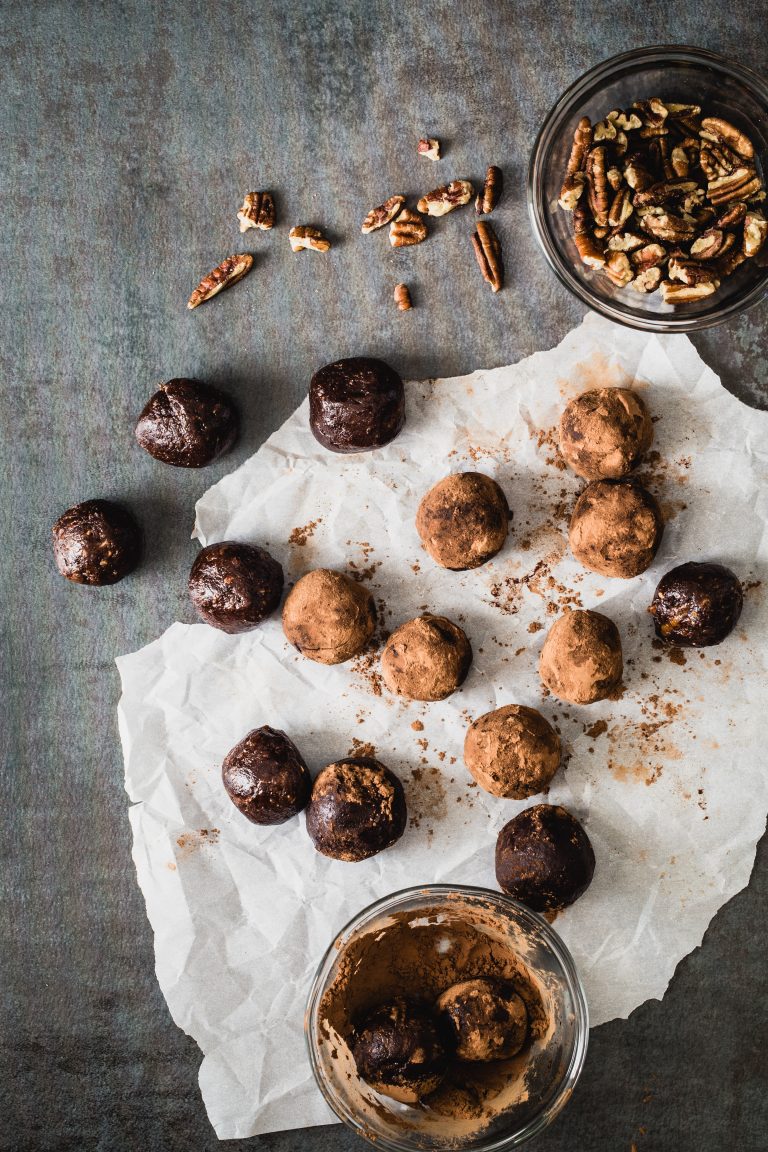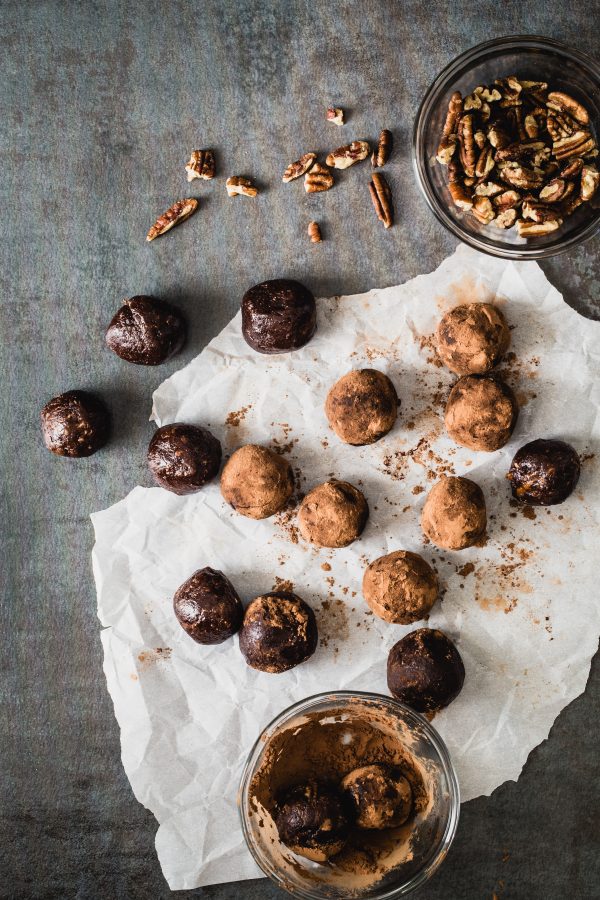 I have been making my own little bites for the longest I can remember. All you have to do is place all the ingredients in the food processor and let it do its job. You will obtain an amazing tasty dough and all you have to do afterwards is roll them out into little balls.
I have made several flavor bites before and they are awesome. Making your own flavors is super easy so get creative and try out your favorite ingredients. These bites are great for on the go, as a snack and don't forget, you can easily make them vegan and gluten free.
Next time I make these chocolate protein bites I am going to double if not triple the batch. They always disappear in no time so I know making more will last us longer. They are just the perfect snack for my kids.
For the protein bites make sure you visit my friends at Nuts.com You will be able to shop and purchase any other healthy ingredients you may need for your cooking and baking such as nuts, dried fruits, grains, flours and much more, so make sure you browse around. Their products are top notch.
I hope you like these chocolate protein bites. Until my next recipe,
Enjoy!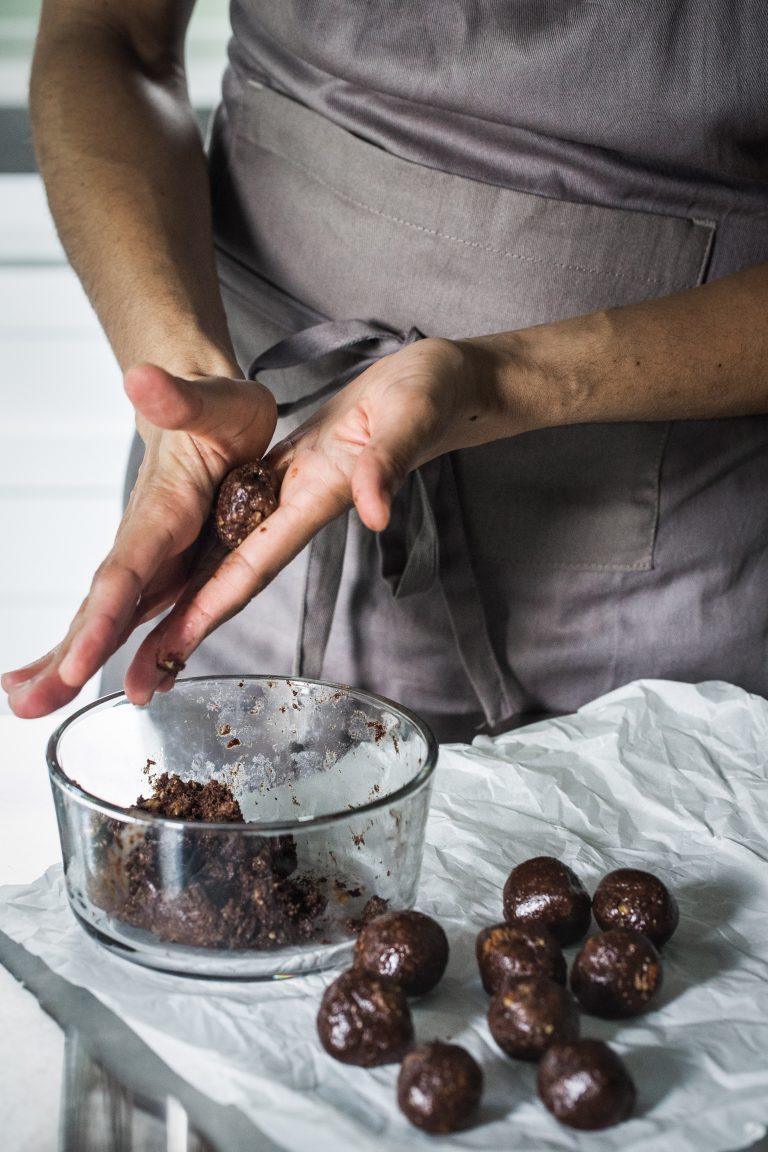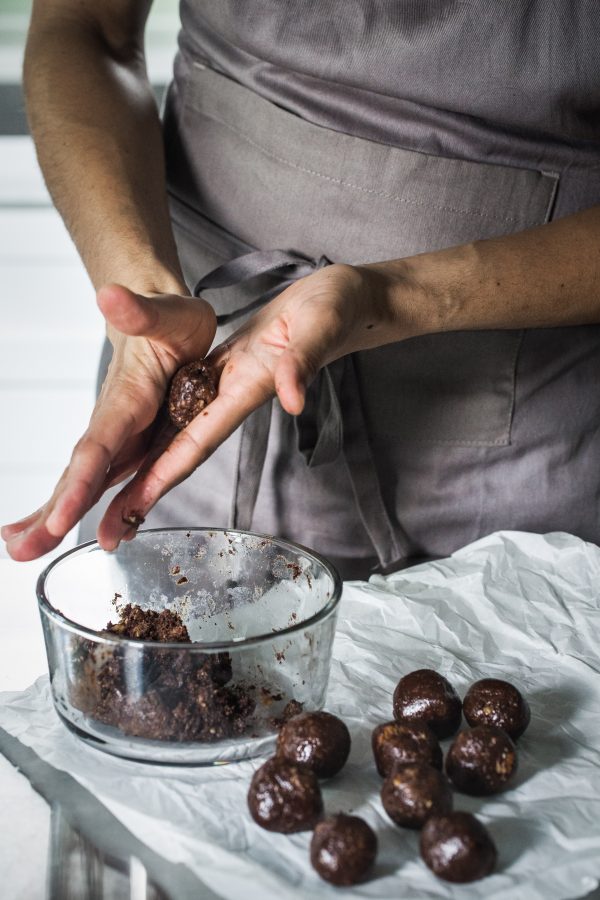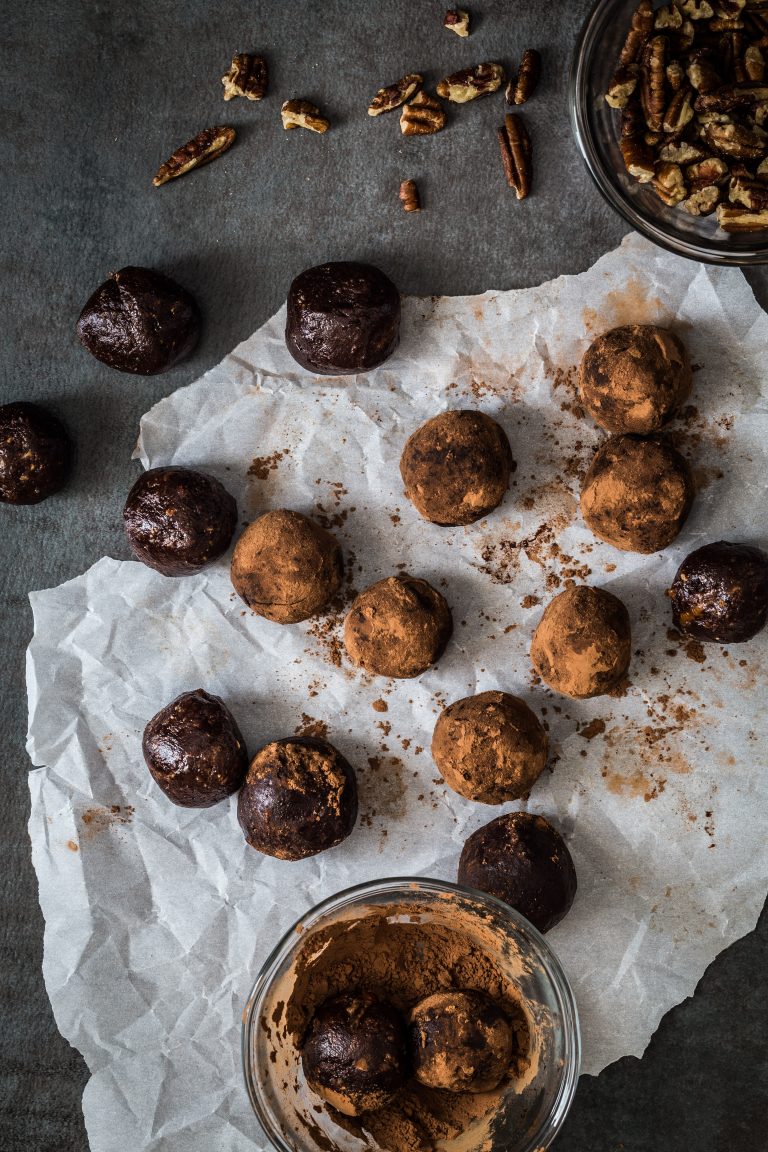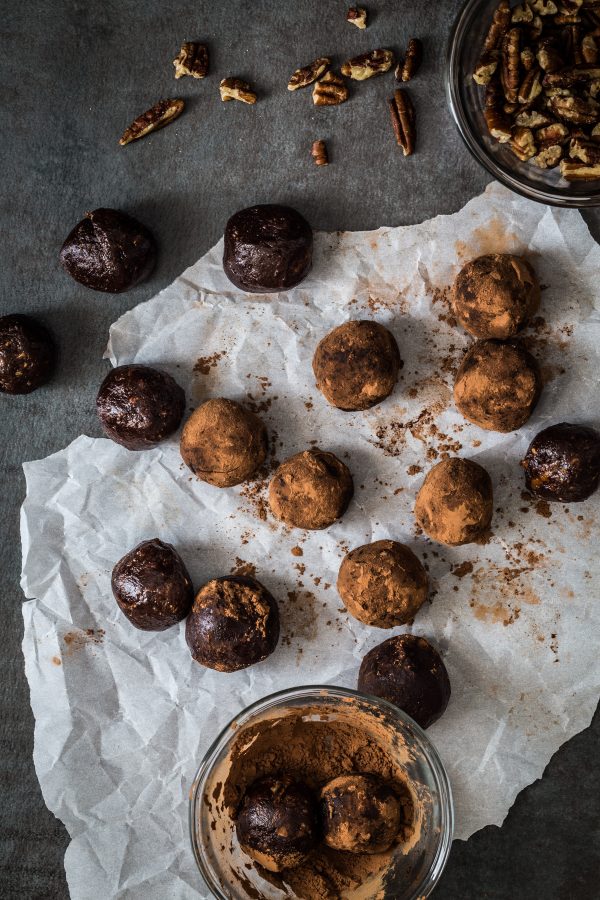 This recipe is sponsored by Nuts.com The opinions and text are all mine. The end.