chocolate peanut butter blizzard
I haven't had a blizzard for the longest I can remember but this chocolate peanut butter blizzard version is nothing but healthy which makes it way better when craving such items.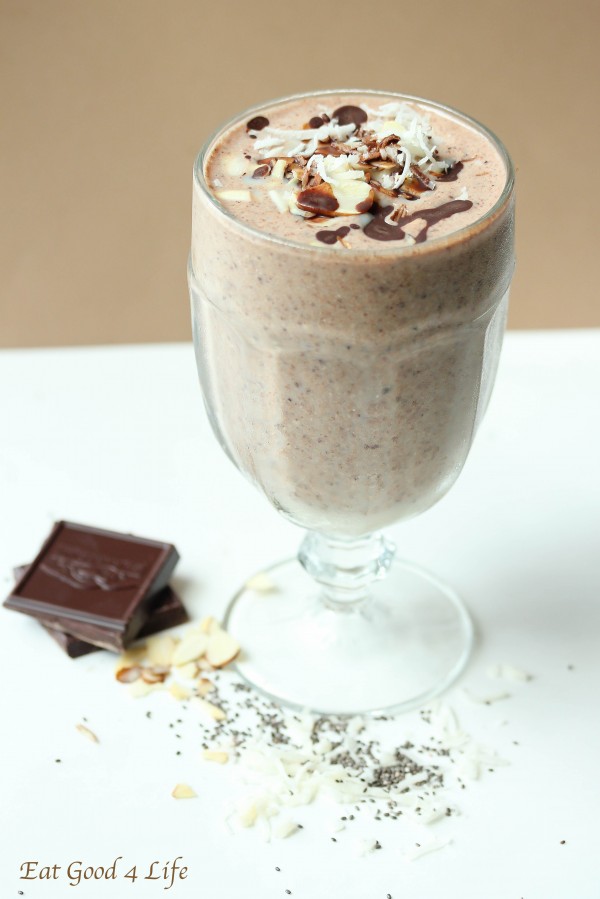 Have you had store bought blizzards before? I actually had when I first moved to the US from Spain which was a long time ago. I thought they were the greatest things but none the less I though they were extremely sweet.
My version includes chia seeds, protein powder, dates and ice, which makes this blizzard a much healthier version. I also used Silk Soy Milk. I choose organic unsweetened plain soy milk for my blizzard but you can use any Silk soy version of your choice. The peanut butter adds extra protein and because I used 60% content cacao bar the sugar content of this chocolate peanut butter blizzard was also lower.
You can make your blizzard any flavor of your choice. A strawberry version would also work great.
I like using Silk soy milk while making smoothies, adding it to my granola, cereal and some of my no bake cake crusts. Instead of butter using soy milk decreases the fat and calorie content and makes my crusts healthier. One of my favorite soy milks to use is the organic unsweetened plain version, however, all the varieties are great.
I hope you get to make this chocolate peanut butter blizzard. Forget purchasing store bought versions that contain tons of fat, sugar and no nutrients at all. Homemade is always best.
Enjoy!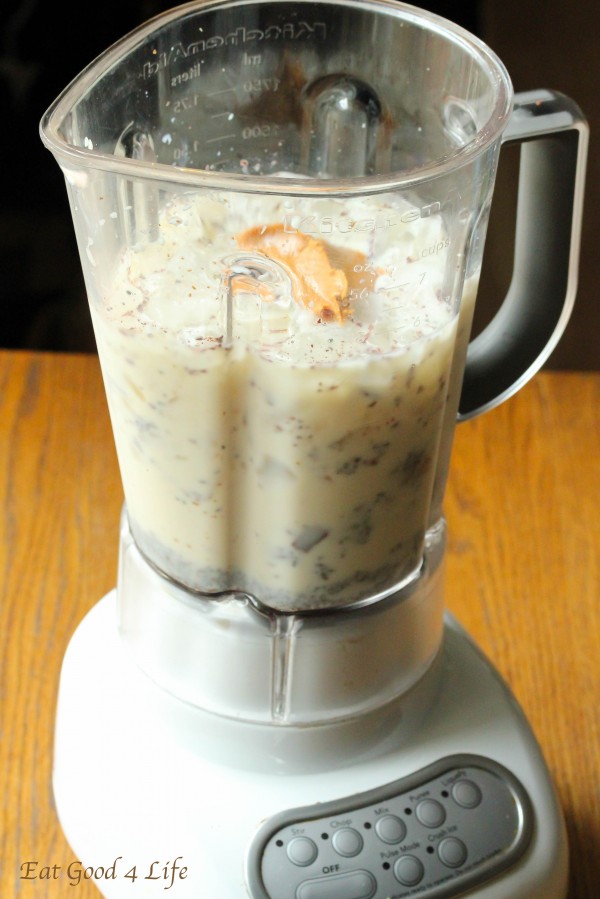 Add all the ingredients to your blender and pulse until all the ingredients are combined. This should take you about 30 seconds. The mixture will be really thick. Then serve immediately before it gets liquid like and the ice melts.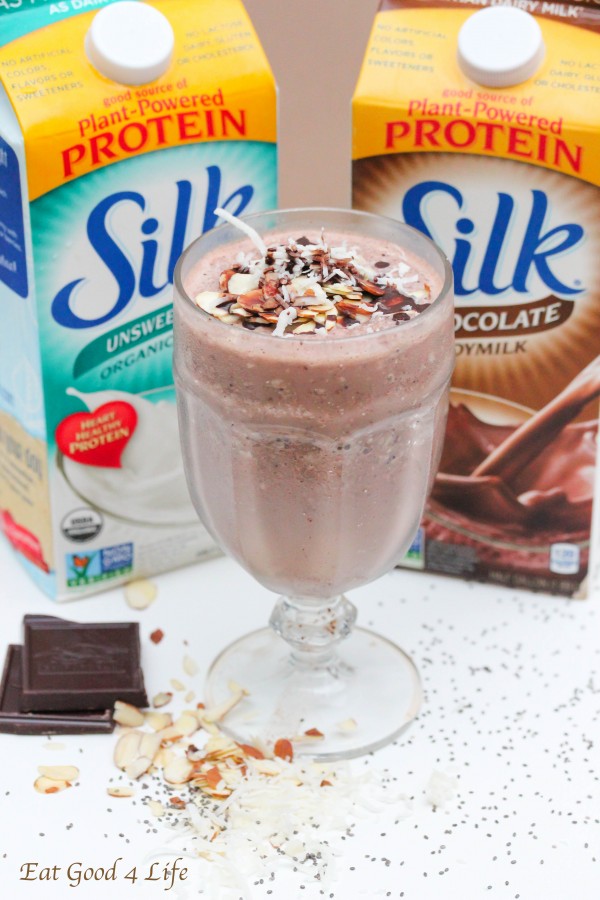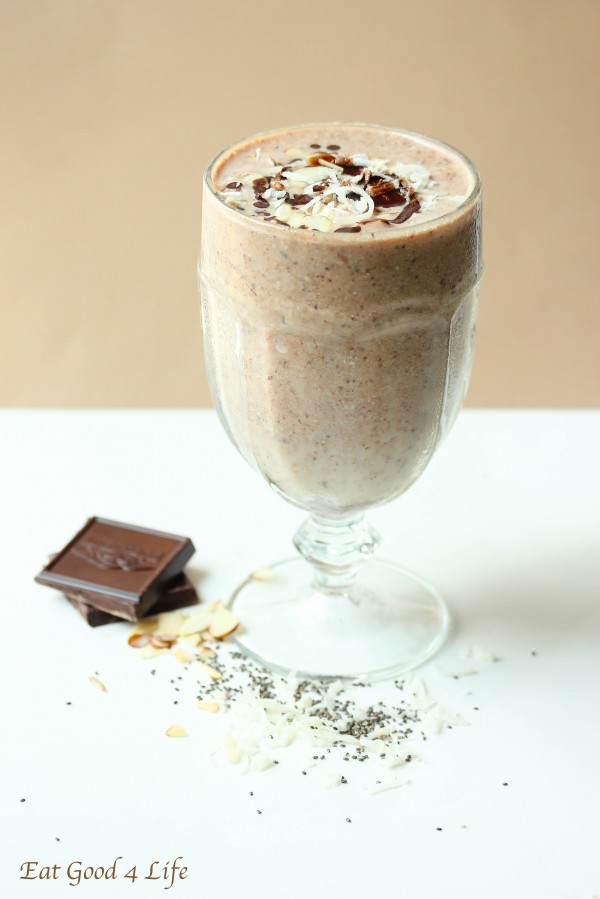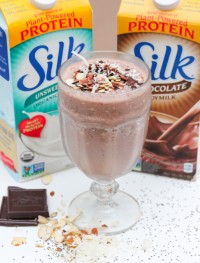 chocolate peanut butter blizzard
Yield: 4 servings
Total Time: 10 minutes
Ingredients:
2 cups Silk soy milk
4 cups ice, crushed
1/4 cup maple syrup
1/3 cup peanut butter
1/4 cup chia seeds
4 dates
2 tbs Hemp protein powder
2 oz dark chocolate, chopped
Toppings
1 tbsp unsweetened shredded coconut
1 tbsp cocoa powder
1 tbsp coconut oil
1 tbsp slivered almonds
Directions:
Place all the ingredients, except the toppings, in your blender and blend until smooth. If you like to serve it with the toppings place the cocoa powder and coconut oil in a microwave safe glass and microwave for 1 minute or until the coconut oil has melted. Combine the cocoa powder and coconut oil.
Place almonds, shredded coconut and some melted chocolate sauce over the blizzard. Serve immediately. If you like the mixture to be thicker you can add more ice if you like.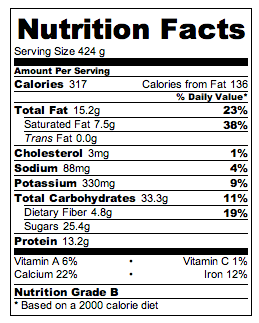 This conversation is sponsored by Silk. The opinions and text are all mine.