Chocolate orange truffle cookies
This recipe is sponsored by Florida's Natural. I used their product to make these gluten-free Chocolate Orange Truffle Cookies. The opinions and text are all mine. The end.
I love making cookies, especially chocolate cookies of any kind. Today, I tried something that I have never done before—an orange chocolate cookie. I've made orange chocolate truffles before, but not cookies, and they were even better than I'd imagined. Orange is the perfect seasonal flavor to welcome spring and complements the rich chocolate so well. If you like chocolate (who doesn't?) you are going to absolutely love these gluten-free Chocolate Orange Truffle Cookies.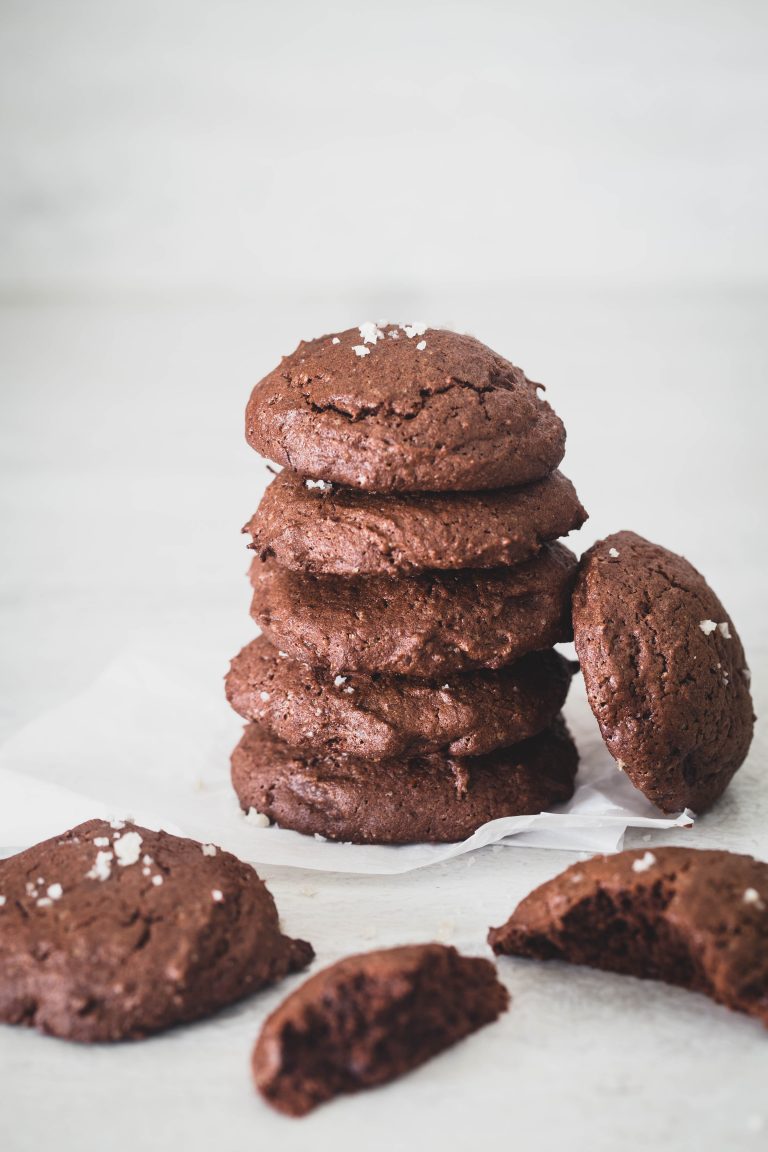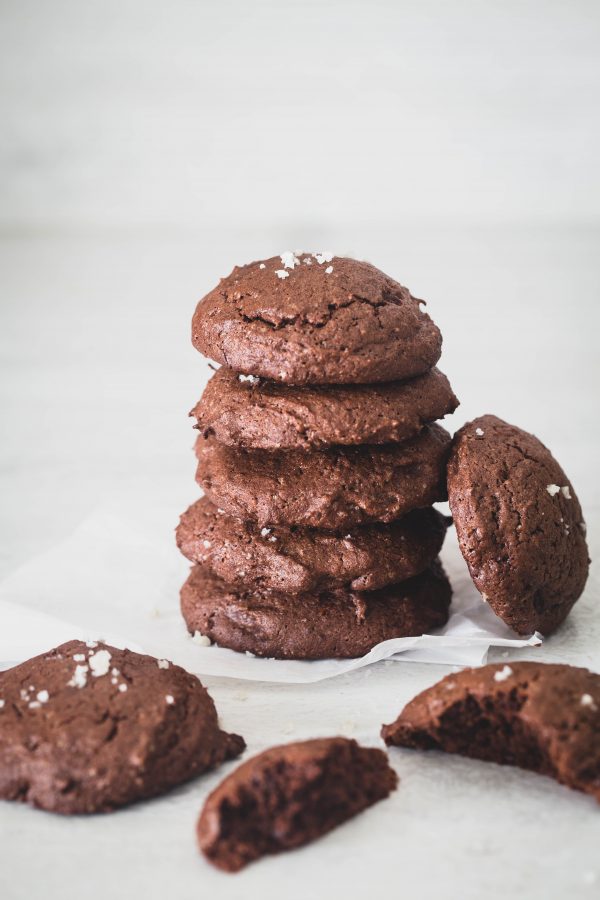 These Chocolate Orange Truffle Cookies are simply the best. They are almost like brownies, with an intense chocolate flavor. Rich and fudgy with a touch of citrus, these will satisfy any chocolate craving.
For the orange juice that gives these cookies their delicious citrus flavor, I choose Florida's Natural Orange Juice. Florida's Natural comes from pure Florida oranges. There are no artificial flavors or ingredients, and Florida's Natural only uses oranges hand-picked from their grower-owned orange groves in Florida. Plus, Florida's Natural orange juice is full of vitamins and minerals like potassium and vitamin C.
This recipe calls for two types of chocolate, which gives the cookies their sensational brownie flavor. I wanted to keep my cookies strictly orange and chocolate so the flavors would really stand out, but you can also include add-ons to the recipe, such as walnuts or pecans that will add just a little bit of crunch.
These Chocolate Orange Truffle Cookies are decadent, exceptionally tasty and perfect for any chocolate lover. If you are looking for a cookie with a rich, fudgy texture and intense chocolate flavor, this is your recipe.
Enjoy!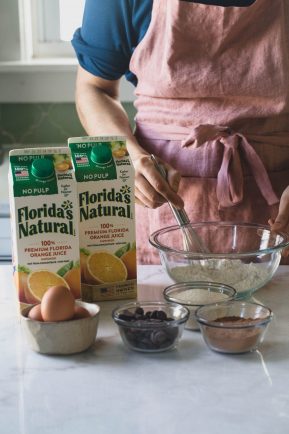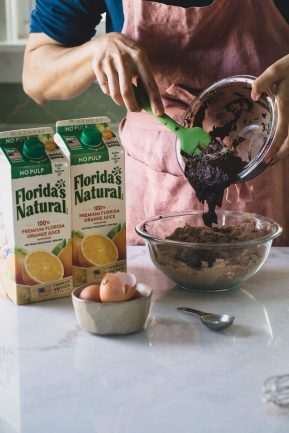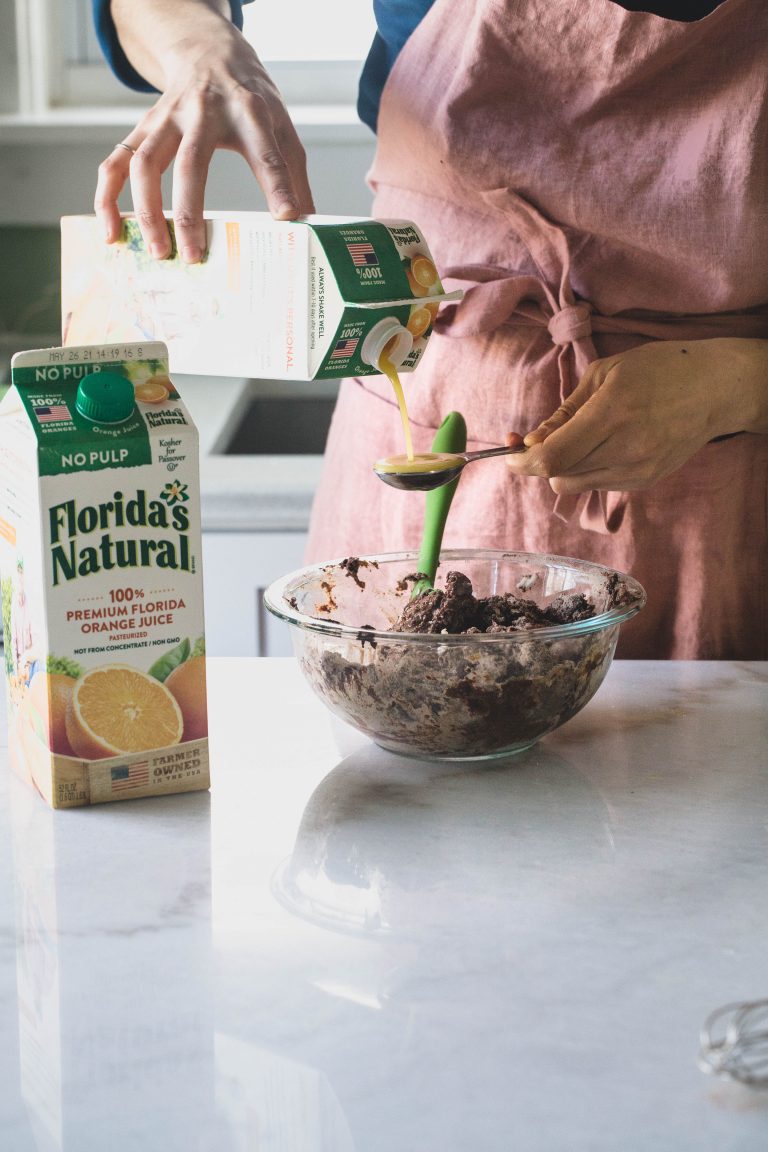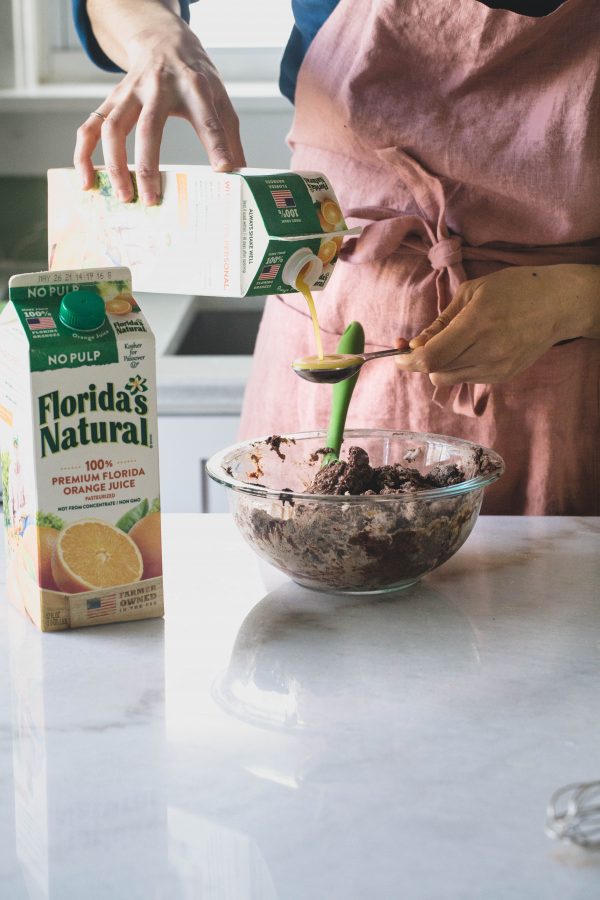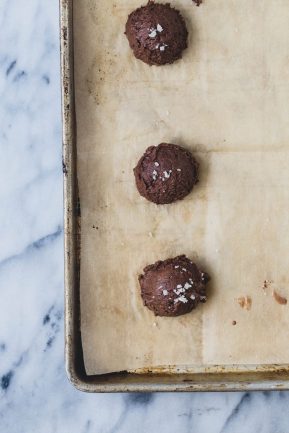 .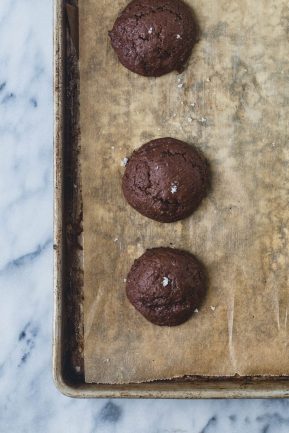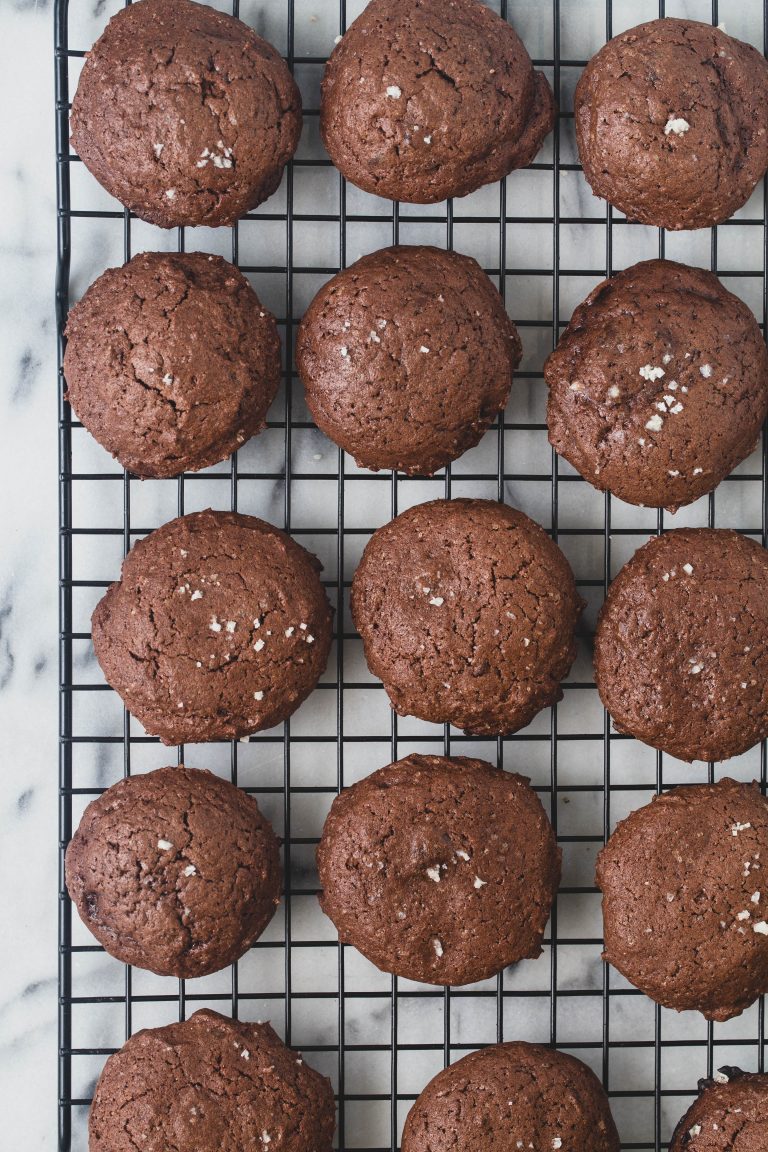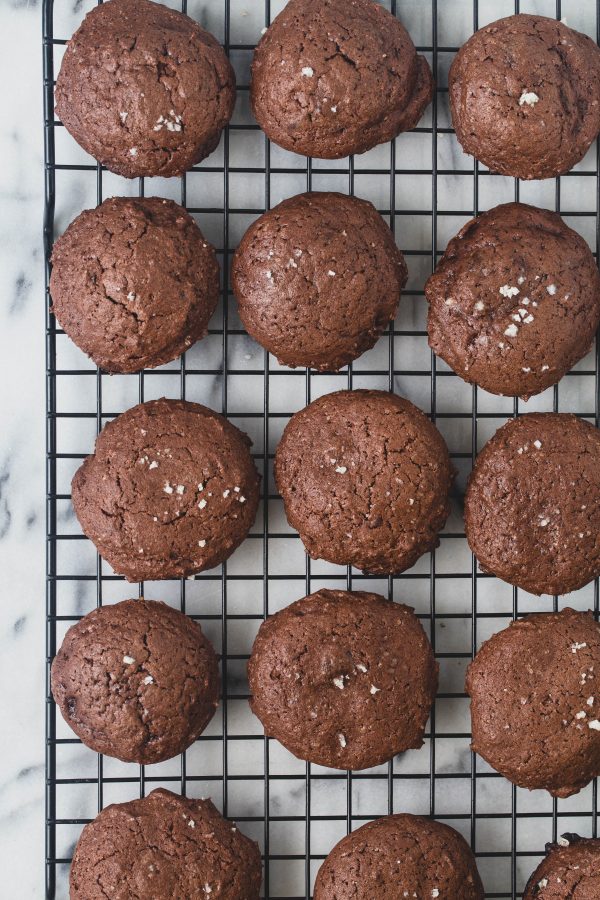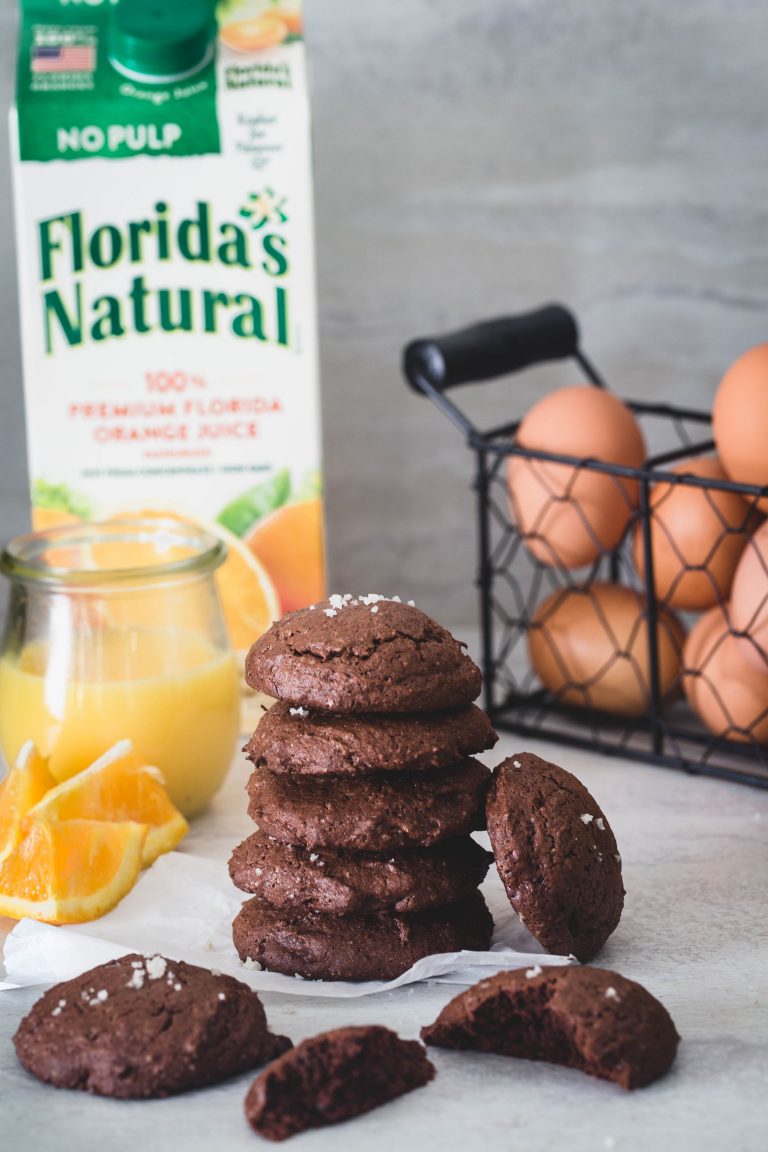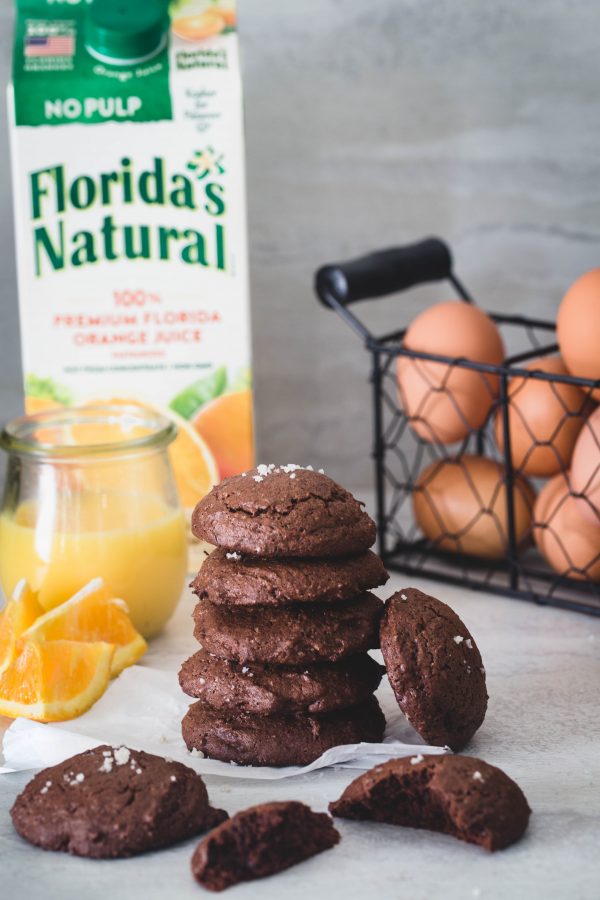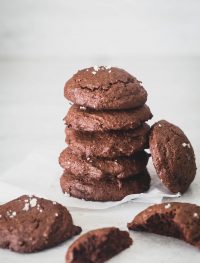 Chocolate orange truffle cookies
Yield: 24 cookies
Prep Time: 10 minutes
Cook Time: 10 minutes
Total Time: 1 hour 30 minutes
Ingredients:
12 oz dark chocolate chips
1 cup whole wheat pastry flour or gluten-free flour
1 teaspoon aluminum-free baking powder
1/4 teaspoon Celtic salt
1/3 cup coconut oil, room temperature
3/4 cup sugar
2 large eggs, at room temperature
2 tablespoons orange zest
Flaky sea salt, optional
Directions:
Melt 8oz of the chocolate chips in a double boiler or in the microwave. If using the microwave, cook in 20-second increments, stirring after each until the chocolate is completely melted. Set aside to slightly cool.
In a large bowl, whisk the flour, cocoa powder, sugar, baking powder, and remaining 4oz of chocolate chips together. Set aside.
Transfer the melted chocolate to a large bowl or stand mixer fitted with a paddle attachment. Add the eggs and orange zest and beat on high speed until combined, about 1 minute. Add the coconut oil and mix for another minute or so on medium speed, until combined. Add dry ingredients and mix on medium speed until smooth and creamy, about 2 minutes.
Transfer the dough to the refrigerator and chill for at least 30 minutes or up to two hours.
Preheat oven to 350°F. Line baking sheets with unbleached parchment paper.
Spoon the dough onto baking sheets, using approximately 2 tbsp of dough for each cookie, placed 3 inches apart. Bake for 10-12 minutes or until the edges appear set. The centers will look a little soft.
Remove from the oven and allow cookies to cool on the baking sheet for 5 minutes before transferring to a wire rack to cool completely. If desired, top cookies with a pinch of flaky sea salt.