Chocolate goji berry bars
I have been baking quite a bit lately given all the projects and recipes that I have had to do for the holidays but today I opted for making something no bake, these chocolate goji berry bars. They are the bomb!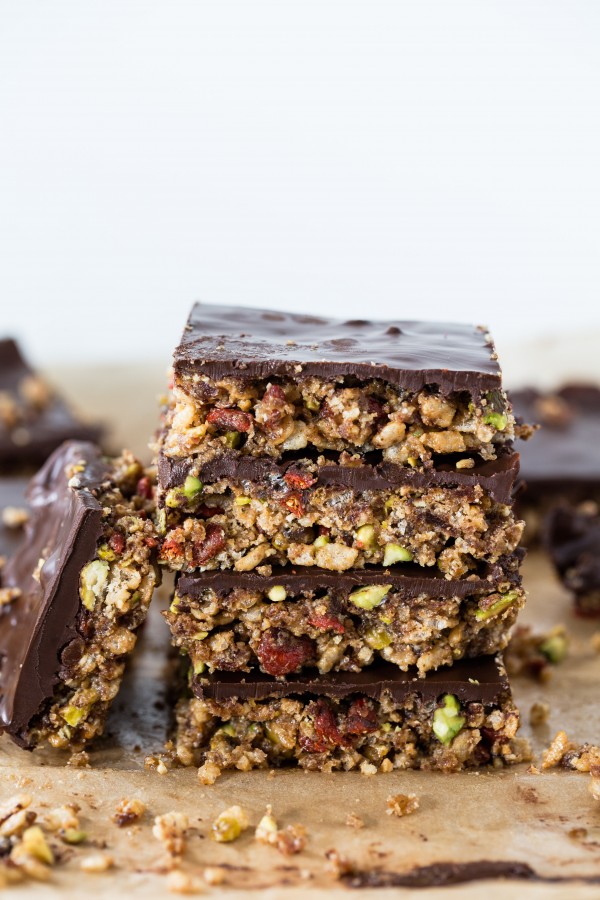 I haven't been using goji berries lately but that is about to change. I love using powerful superfoods. I do on a regular basis but sort of like I forgot about goji berries. Have you tried them before?
They are great almost on anything. I add them to smoothies, cookies, granola, cereal, yogurt and no bake bars and energy balls. The are packed with antioxidants, mineral, vitamins and are great for your immune system. If you haven't started using goji berries I urge to get some. You will love them!
It will take you just about 10 minutes to make these chocolate goji berry bars. Since they are no bake they are easier and to put togther. Also, note that I used almond butter to make them but you can use any nut butter of your choice, even seed butter if you are allergic to nuts.
For the chocolate goji bars recipe you can visit my friends at nuts.com. You will be able to buy the goji berries as well as any nuts, flours, dried fruit, nut butter and anything you will need for your healthy cooking and baking.
Happy Holidays.
Enjoy!