Chocolate almond butter overnight oats
Are you on the bandwagon of overnight oats yet? If you are not I suggest you try this chocolate almond butter overnight oats. Super easy as you can see gluten free and vegan.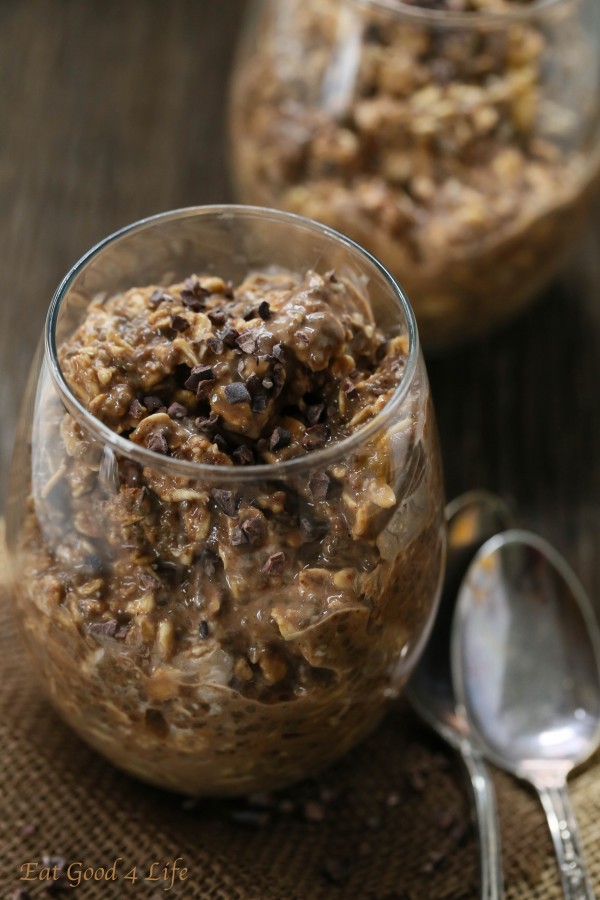 Surely you have seen many of the other overnight oat recipes I have made in the past but never a chocolate one until today. It is truly extremely easy to make and you can have breakfast ready for the entire week in a mere 5 minutes. You can even take this chocolate almond butter overnight oats with you and place them on ball jars and have on the go.
I have seen many chocolate peanut butter overnight oat versions but I am starting to use almond butter a lot more. Surely it is more expensive but I like it better. You can use peanut butter too, which ever you like best. I also tend to add chocolate protein powder to kick the protein content up a bit since that is what my husband likes to have for breakfast before going to the gym.
I actually love having this chocolate almond butter overnight oats in the morning or after working out. It has quite a bit of protein and fiber and it is not too sweet. It can be a great choice for a snack and eat any time through the day really!
For the milk of choice I used Silk Original Soymilk. No other dairy-free milk brand gives you more protein! With 8 grams of heart-healthy, plant-powered protein and a smooth delicious taste, Silk Original Soymilk gives you plenty to love. And because Silk is plant-based, it's naturally low in saturated fat and has no cholesterol!
To learn more about Silk Original Soymilk and obtain a coupon click here
If you need a way to curve hunger or if you are looking for better ways to start the day or snack this is the recipe for you. This chocolate almond butter overnight oats only has 6 ingredients, takes 5 minutes to make and it is gluten free and vegan.
Enjoy!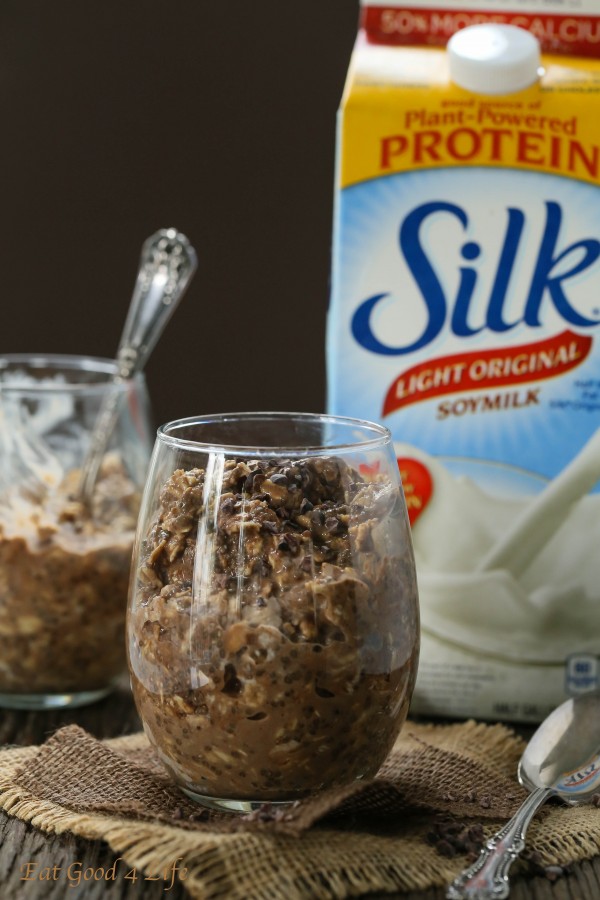 Chocolate almond butter overnight oats
Yield: 8 servings
Total Time: 5 minutes
Ingredients:
Directions:
In a large mixing bowl add all the ingredients and with a large spoon mix until combined.
Place mixture covered in the refrigerator overnight. Serve with extra milk, warm, cold or as desired!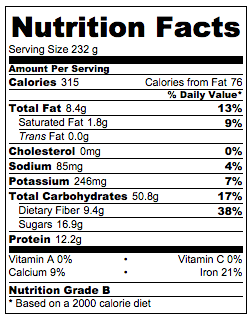 This conversation is sponsored by Silk. The opinions and text are all mine.