Chili chocolate truffles
How on earth didn't I post this chili chocolate truffles recipe before? I really don't know why I didn't but at last I am today. If you like chocolate you will love these chili chocolate truffles. So unique and super easy to make.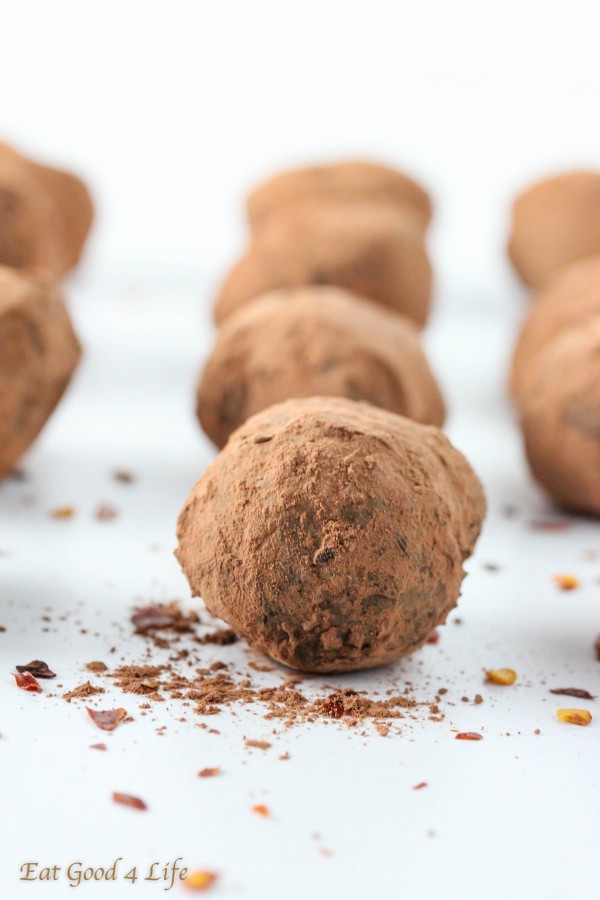 The spiciness of these chili chocolate truffles kind of hits you right at the end. Depending on how spicy you like them you can add more or less chili. I added 1 1/2 teaspoons and that for sure was spicy, not too much but kind of perfect for me.
I actually took these chili chocolate truffles  to a Halloween party and they were a success. People were very surprised at the hint of spiciness. They thought it was unusual but very good.
For the coating I used cocoa powder, you can use any other coating of choice. Chopped nuts may work really good and even almond flour. Either way it will work just fine. Like my husband said, it is hard to mess up chocolate!
On another note, I have been really frustrate at my house progress. It is taking for ever. It has been almost 3 months since my house flooded and I can't wait to get back to my kitchen. The current set up I have in my kitchen is pretty horrific and cooking and baking, especially taking pictures, makes it a lot harder since I pretty much have a closet size kitchen with hardly any light. I guess I have to be patient!
I am going to post a few before and after pictures when everything is set and done. I know the house is going to look a lot better but it is just hard to visualize. With all the aggravation and stress that I am going through I wish this had never happened!
Anyhow, I hope you like these chili chocolate truffles. They are extremely easy to make and they are just truly the bomb!
Enjoy!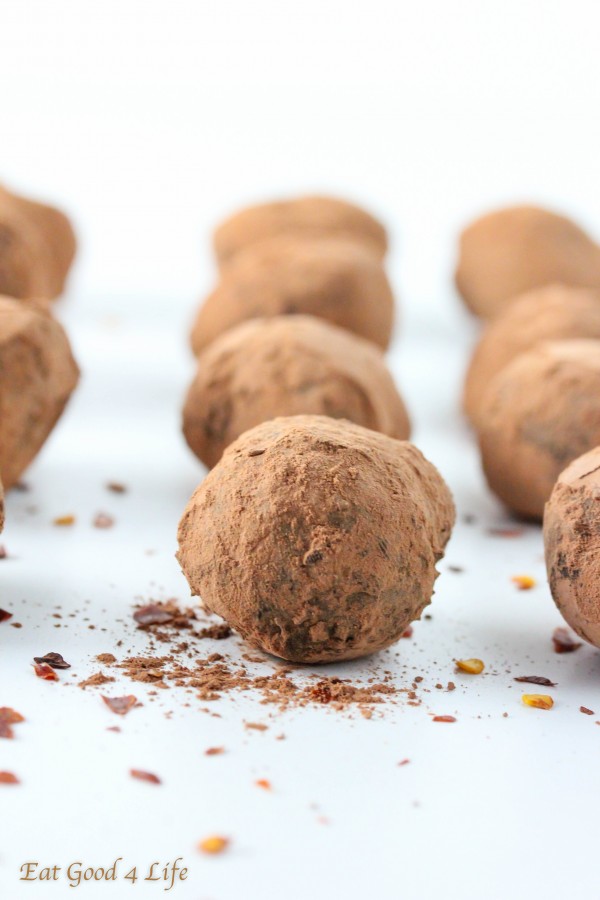 These chili chocolate truffles are truly the bomb. The mixture of chocolate and chili is out of this world. If you like to make these truffles vegan you can use coconut milk instead of heavy cream and vegan chocolate. The result will still be awesome!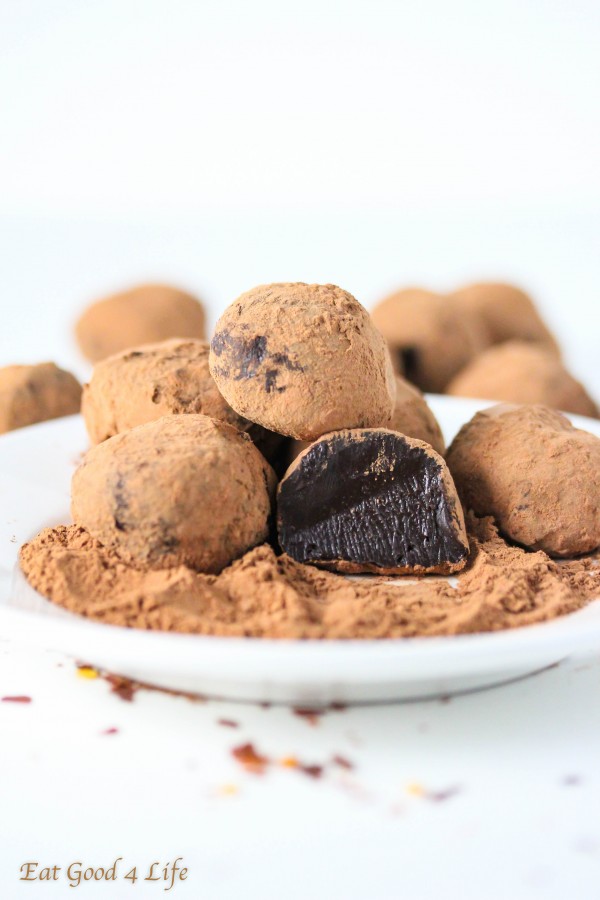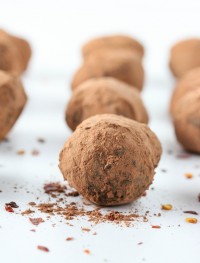 Chili chocolate truffles
Yield: 32 truffles
Total Time: 20 minutes
Ingredients:
1 cup heavy cream, or coconut milk
12 oz dark chocolate, or vegan chocolate
1 1/2 tsp cayenne or chili powder
Cocoa powder to coat
Directions:
Place the chocolate in a medium mixing bowl and set aside.
Over medium to low flame heat the heavy cream on a sauce pan until it almost boils. Add the hot heavy cream to the chocolate and whisk with a wire whisk until the chocolate melts. Add the chili powder and combine.
Place mixture in the fridge and let it set for at least 4 hours. After the chocolate as set and harden using a small cookie scoop or tablespoon roll out the the mixture to form balls and roll them out on cocoa powder or any coating of your choice.
Keep refrigerated until it is time to serve.
NOTE: For a vegan version use coconut milk in place of heavy cream and choose a vegan chocolate instead of dark chocolate.