Chicken and zucchini chili
I love any type of chili and this Chicken and zucchini chili is just awesome. Super easy, hearty and the perfect comfort food.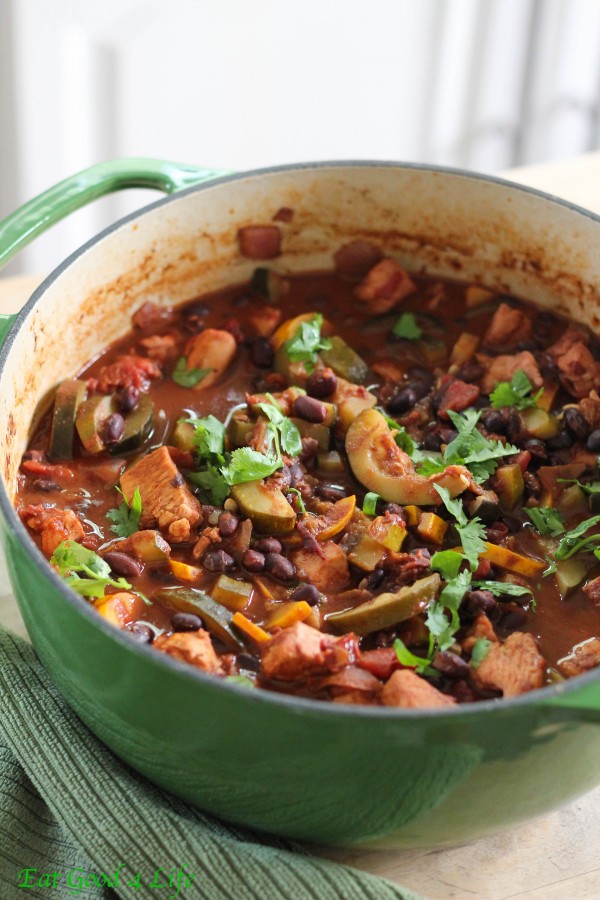 I have been into hearty soups and stews lately not only because they are super simple to put together but because they can be extremely nutritious. This Chicken and zucchini chili is the prime example.
Ever since I got my green dutch oven, I have been putting this bad boy to work. I just love this pot. Seriously, it makes the best dishes ever.
For this chicken and zucchini chili I used organic chicken for the main protein ingredient, however, I think ground beef will also be great. If you want to leave it as vegetarian I am sure you can do that too. Just don't add the chicken and you are good to go.
It was my first time using Ancho chili powder. What a great spice. It gives the soup a really authentic Mexican flavor, if you know what I mean. I was able to purchase it at a local spice shop here in NJ where I live. If you can't find it anywhere try here.
I find that this chicken and zucchini chili also freezes rather well. Because I am so busy lately, I am been trying to find recipes that I can freeze to have on my extremely busy days. I do still want to have nutritious hearty meals made from scratch so I have found that the freezing method helps. I am also planning on getting a few more slow cooker recipes going. I think I can really take advantage of my crock pot, after all, I really love this piece of equipment.
Well, there is not much to elaborate with this dish. It is rather simple, nutritious and extremely delicious so I hope you get to try it soon.
Enjoy!
After the chicken has browned slightly add all of the remaining ingredients, minus the black beans, and let it simmer on medium to slow heat for 10 minutes. After the 10 minutes, add the black beans and cook further for another 10 minutes. This chicken zucchini stew is the bomb! Perfect for the cold days ahead.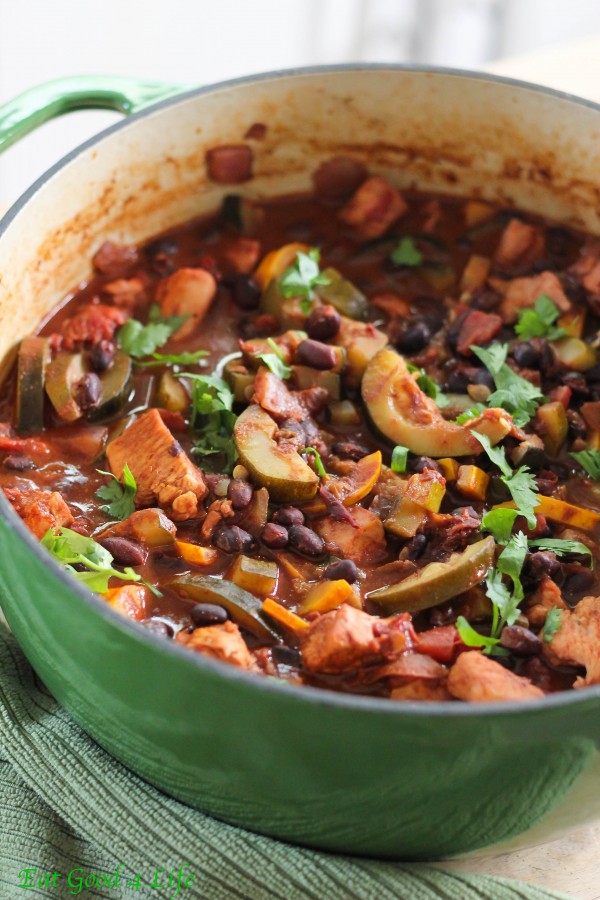 Chicken and zucchini chili
Yield: 6 servings
Total Time: 30 minutes
Ingredients:
1 lb organic chicken breast, cubed
1 large onion, chopped
3 zucchinis, diced
2 15 oz canned black beans
2 14 oz canned chopped tomatoes
3 tbsp canned chipotle chiles in adobo sauce, chopped
1 tsp dried oregano
1 tsp cumin powder
1 tsp Ancho chile powder, or chili powder
2 tbsp olive oil
1 oz dark chocolate
1 tsp celtic salt
Directions:
On a 6 quart dutch oven, heat the oil, over medium heat and add the cubed chicken. Brown for about 3-4 minutes. Add the onions and cook for about 2 minutes. Add the zucchini, cumin, oregano, chili powder and cook further for about 1 minute. Add the canned tomatoes, chocolate, and chipotle chiles and cook for 10 minutes.
After the 10 minutes have gone by, add the canned black beans and salt and cook further for another 10 minutes. If the mixture is too thick you can add some water to thin the chili. Adjust soup to taste and add more salt or pepper if desired.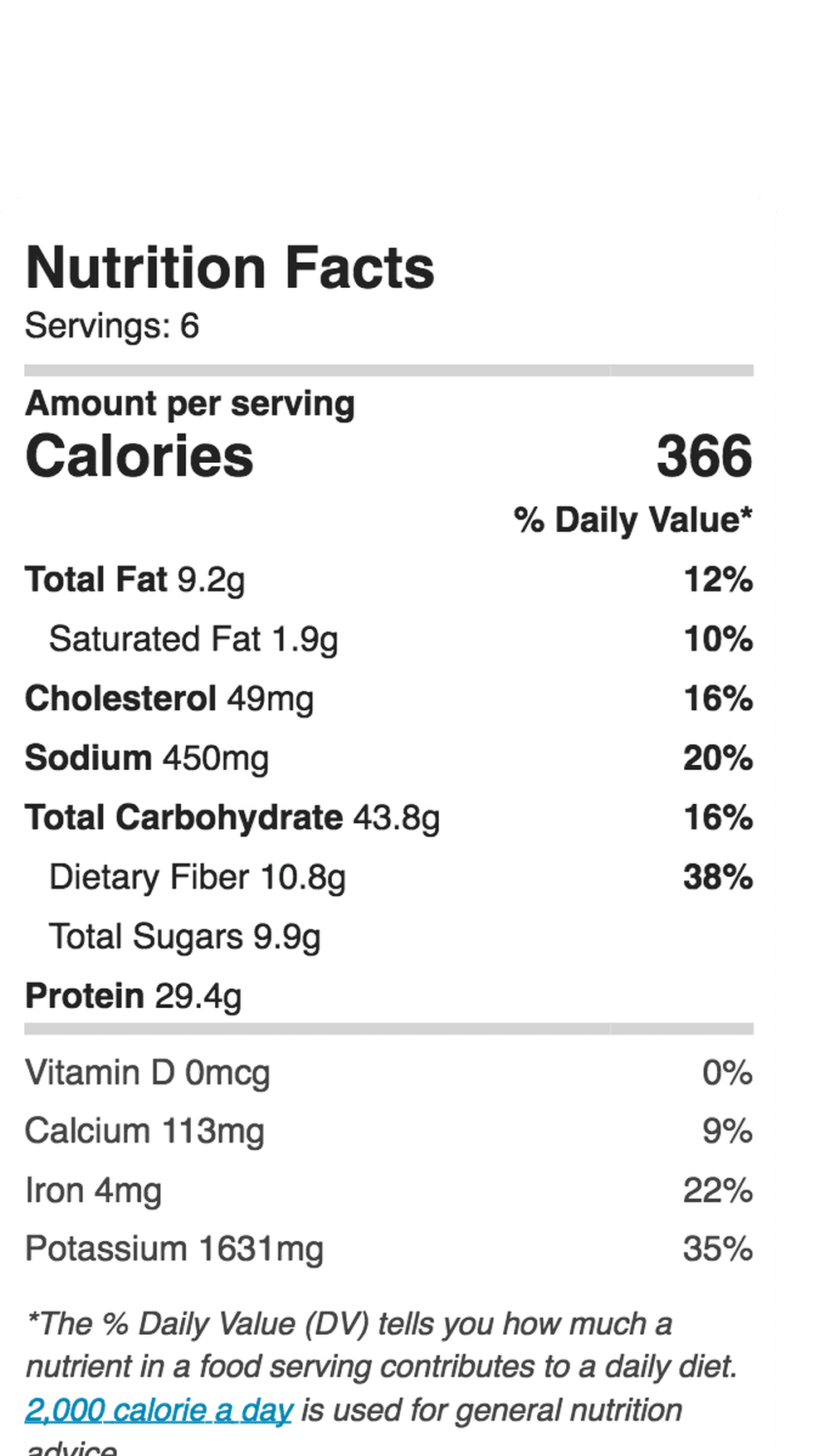 Nutrition facts calculated based on the recipe giving 6 servings.