Chia strawberry, and raspberry mint popsicles
These Chia strawberry, and raspberry mint popsicles are just plain delicious. Super easy, nutritious and the bomb!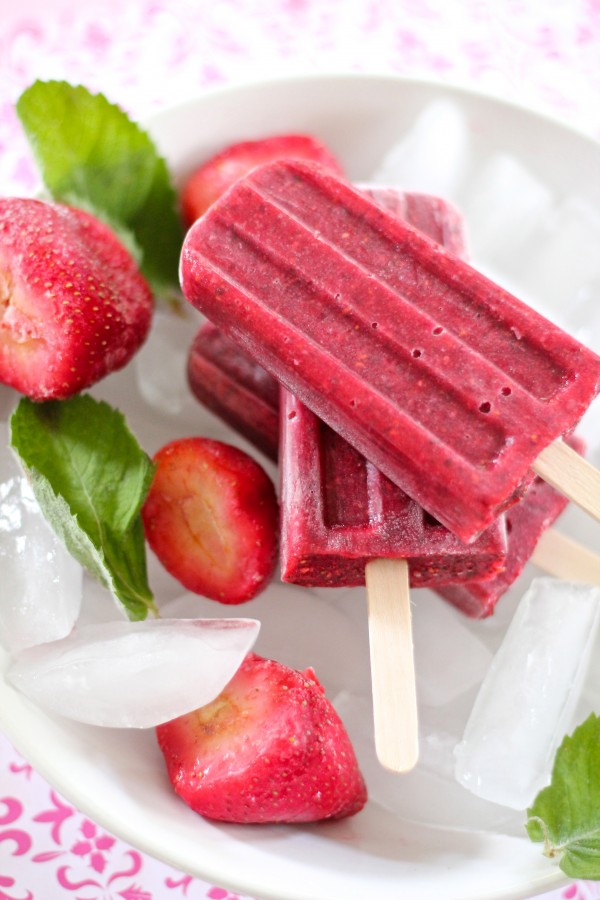 Hello friends, today I am excited about two things.
First, this chia strawberry and raspberry mint popsicles, and second, another amazing giveaway thanks to my friends at Health Warrior.
I am not much of a protein bar or granola bar person, as I normally make my own, however, I was pleasantly surprised when I tried these chia bars. To be totally honest, I have not tried a bar that I really liked in a long time. I really got hocked with these bars the minute I took my first bite. The bars were so good I even had to hide some of them. For every bar I ate, my husband was eating at least three or four :-)
There were a few things that I really liked about these bars.
Number one: The ingredient list was just plain and simple. No weird ingredients of any kind.
Number two: These bars aren't that sweet at all.
Number three: The taste and the nutrition content was excellent.
But you may ask, would I try these Health Warrior chia bars again?
For sure I would. I think these bars are great for on the go, as a snack, which I added to my son's lunch for a week, and as a healthy sweet treat. If you are looking to buy a healthy bar, look no further, you will love these Health Warrior bars.
Another one of their products that I was able to try was their white and black chia seeds, also awesome.These chia seeds were the ones that I used for the strawberry and raspberry pospsicles. Chia seeds are a great power food. Adding them to sweet treats is a great way to increase nutritional content by increasing omega-3's and protein, very important components in the diet.
My kids didn't notice anything weird when consuming these popsicles, so I was very pleased with that. I hate when my kids reject any new healthy treats I come up with.
Let me know if you try these chia strawberry, and raspberry mint pospsicles. Don't omit the mint because it makes it extra refreshing and unique!
Enjoy and stay safe!
Now onto the giveaway. GIVEAWAY IS NOW CLOSED.
So today, I am having a giveaway which includes one full box (15 bars) of each flavor Chia Bars and one bag of loose Chia Seeds from Health Warrior A fantastic assortment of their products worth $75.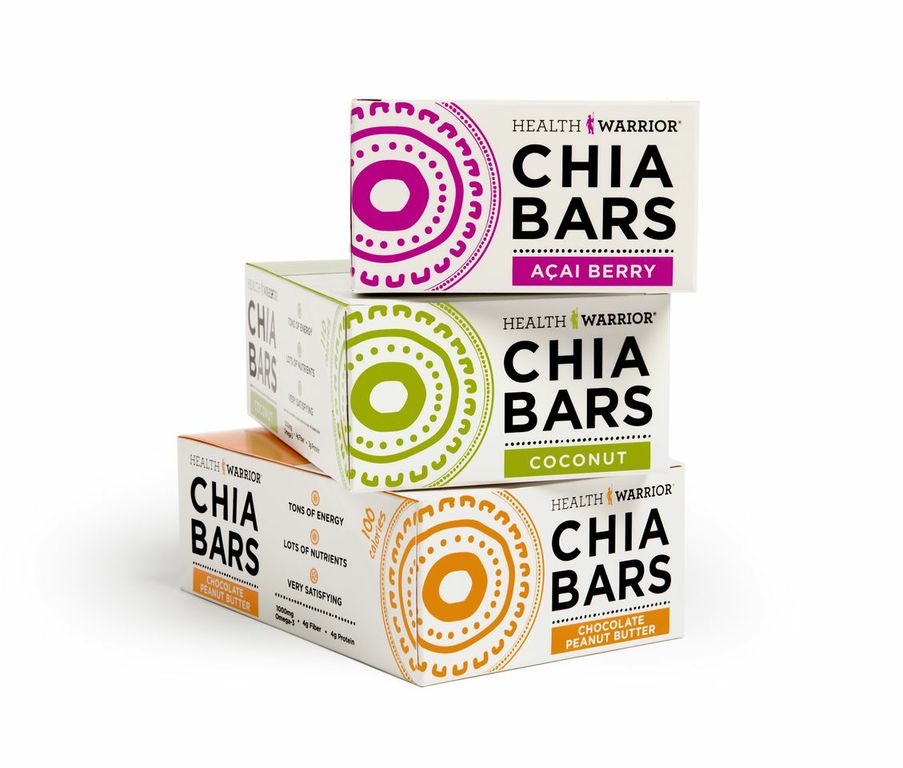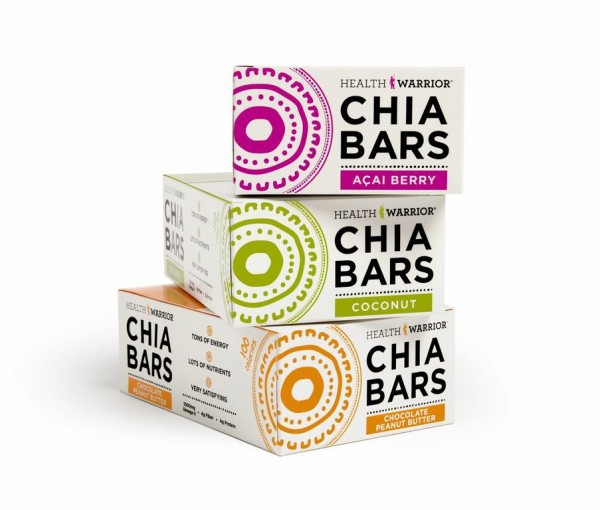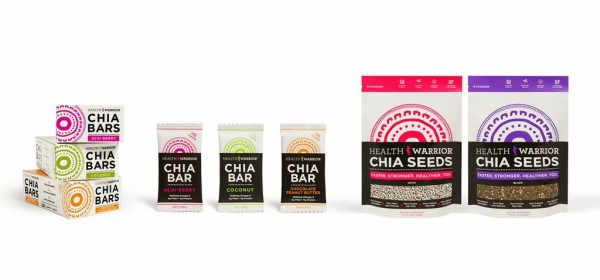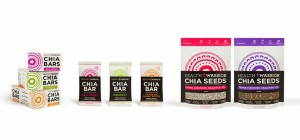 You can do any or all of the following additional entries for a total of three entries. Just be sure to leave a separate comment for each entry. If you already do either one of the following, the entries still count!
Rules:
Anyone that lives in the US can enter.
Entries must be submitted by Tuesday, June 18th 12:00pm EST. A winner will be randomly chosen. I will announce the winner in my following post that week and on facebook.
You must include your first name in at least one of your comments. The winner will have 2 days to respond to my email or another winner will be chosen.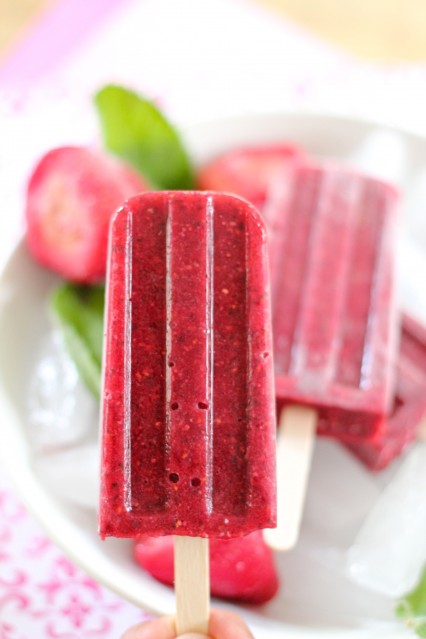 Disclaimer: This post is sponsored by Health Warrior. This post contains affiliate links. Health Warrior provided  me with their chia seed bars as well as chia seeds to write this review and all opinions are my own. I speak from personal experience. The end. :-)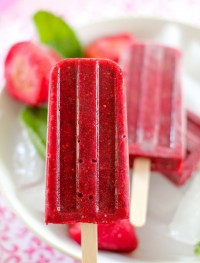 Chia strawberry, and raspberry mint popsicles
Yield: 10-12 popsicles
Total Time: 10 minutes
Ingredients:
1 lb fresh organic strawberries
6 oz fresh organic raspberries
2 Tbsp chia seeds
0.5 oz fresh mint
2 Tbsp maple syrup
Directions: