charcuterie board
This is a sponsored conversation written by me on behalf of new Stacy's Cheese Petites™. All opinions are my own. "Thank you for continuing to support the brands that make Eat Good 4 Life possible"
Hello friends. How was your summer? There is much I have to catch up on with you guys however today I am just going to dive into this amazing charcuterie board and share my little advice on building one. If you have not assembled a charcuterie board before I urge you to do so. It is a great simple way to entertain your guests.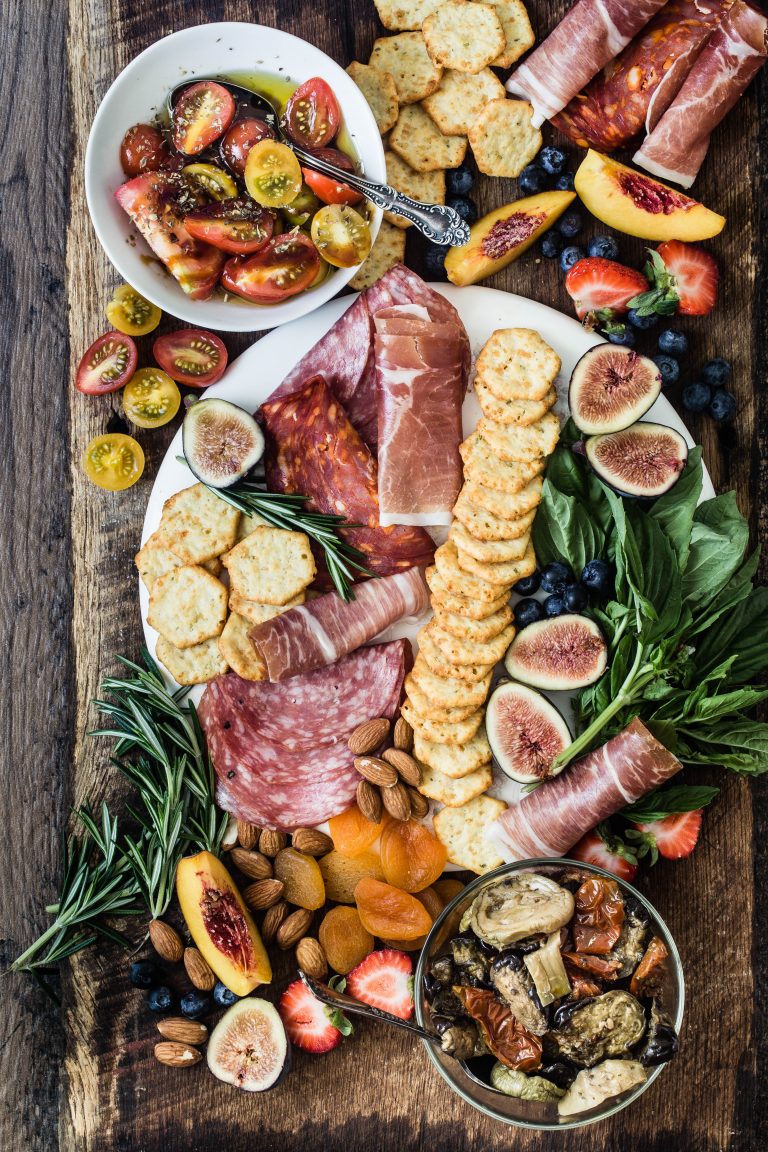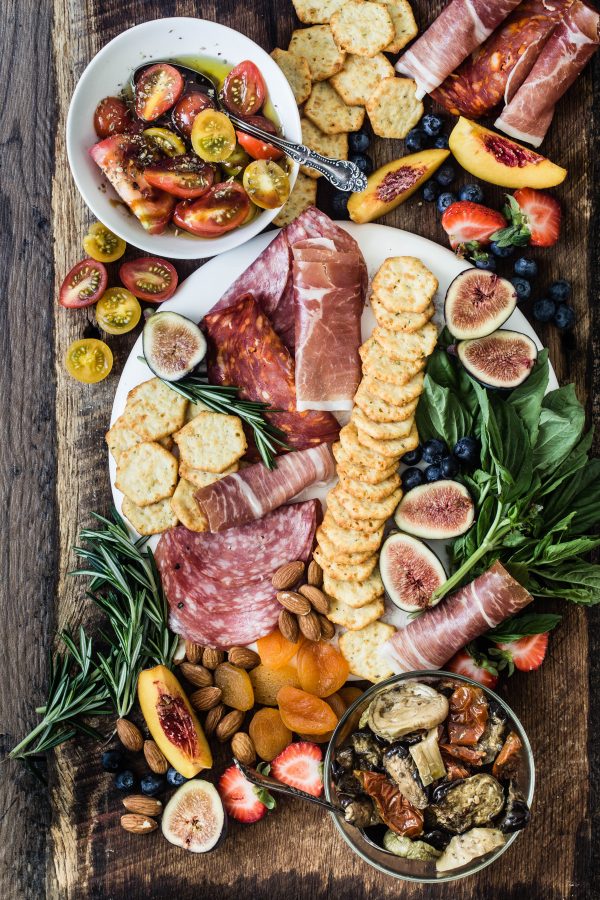 I have prepared several charcuterie boards in the past. What I have found is that it is a great simple way to entertain guests, as you can add an array of items and make each charcuterie board different. You can please everyone in your party with the endless variations you can make.
This charcuterie board, however, it is especial.  I wanted to purposely omit any type of cheese because I wanted to serve it with new Stacy's Cheese Petites™. The number one ingredient for these is cheese. I wanted to experience the real cheese from the new Stacy's   from the new Stacy's Cheese Petites™ and pair it with the cured meats, vegetables, fresh fruits, dried fruits and nuts. It was a great choice, as my friends and family loved the texture, flavor and combination of ingredients which paired very well with the charcuterie board I built.
The great thing about Stacy's Cheese Petites™  is that they are baked, they contain 6 grams of protein per serving and are a good source of calcium. You can find them in two delicious flavors that are light and crispy and full of flavor, Romano with Garlic & Pepper or Parmesan with Rosemary.
They are also the perfect snack for anytime and anywhere that pairs perfectly with your favorite glass of wine or just great on-the-go. These snacks are great for the whole family as well.  I add them to my children's lunch bags as a delightful surprise. They are truly a must try!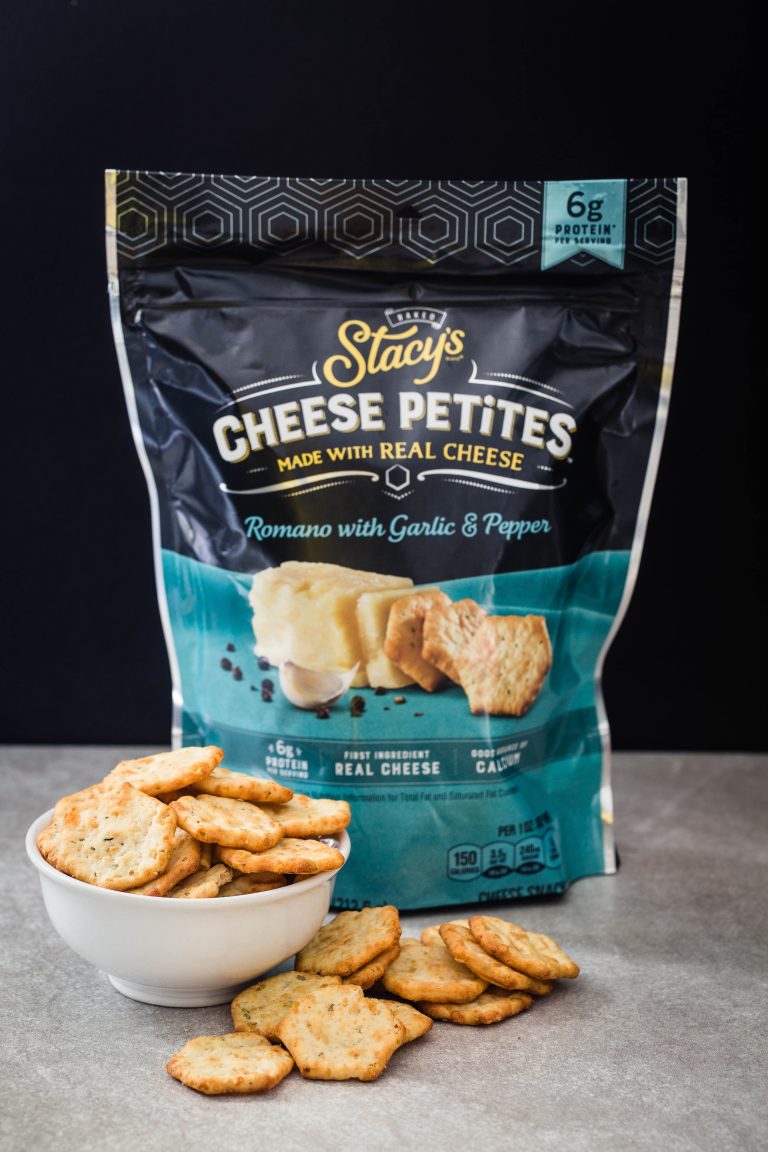 When building a charcuterie board one of my favorite things is that I like to mix textures. I like to pick something hard like salami, but always thinly sliced. I believe the mouth-feel and experience of the meat is different and richer when thinly sliced. I also like to add dried cured meats like prosciutto, soppressata or chorizo.
Having a pickled element on the charcuterie platter is always a good thing. It adds more texture, and flavor. Marinated vegetables I find work really well. You can buy them already prepared or make your own in advance.
An element of sweetness—like fruit or jelly—will pair nicely with the saltiness of the meat and you can play with slice thicknesses, diameter, and color to give the plate more visual variety. In my case I used strawberries, blueberries, figs and peaches which are all in season. Seasoned fruits whenever possible are best but do what you can.
I think that these items are usually my favorite to choose from when building any board just because of the variety of color it adds onto the plate. A mixture of charcuterie, fresh and dried fruits, vegetables and nuts are always a good place to start.
Another thing to keep in mind when preparing a charcuterie board is that charcuterie tastes better when closer to room temperature. If you bring home something pre-sliced from the deli, I recommend leaving it out for a few minutes before serving.
Well, I hoped you enjoyed my little pointers about building a charcuterie board. If you are looking for something impressive, simple, and delicious to serve your guests and family at any gathering a charcuterie board is a great way to start.
Enjoy!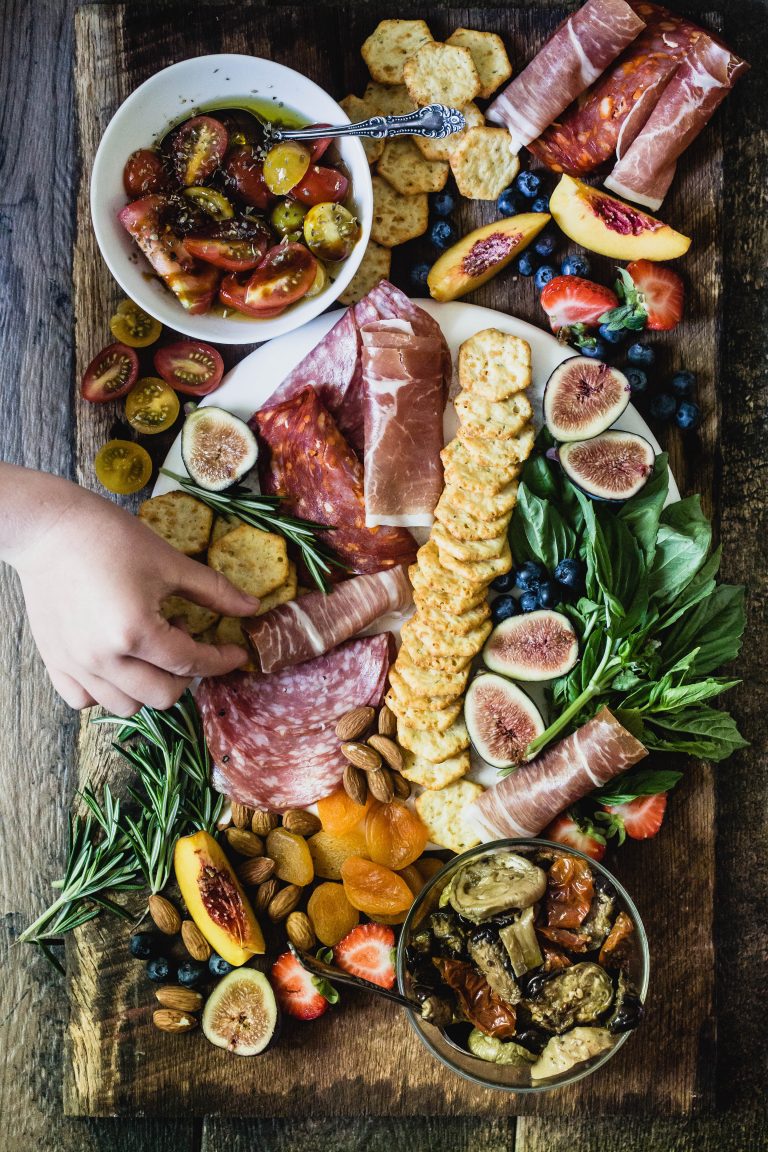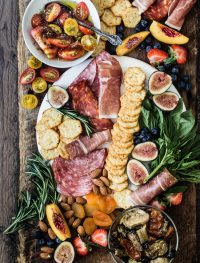 charcuterie board
Yield: 6 servings
Total Time: 10 minutes
Ingredients:
7 1/2 oz pack New Stacy's Cheese Petites, flavor of choice
1 lbs of assorted charcuterie such as chorizo, salami and prosciutto
1 handful fresh basil
1 handful fresh rosemary
1 cup cherry tomatoes, sliced
1/4 cup extra virgin olive oil
2 tbs vinegar
1 tsp oregano
1 cup marinated vegetables
Assorted fresh fruit
assorted dried fruit
assorted nuts
Directions:
In a small bowl combine the cherry tomatoes, vinegar, olive oil and oregano. Set aside.
On a big platter arrange the charcuterie of choice, fresh fruit, dried fruit, nuts, fresh herbs and New Stacy's Cheese Petites. Incorporate the tomatoes and marinated vegetables previously placed in a bowl.
Serve.