Cauliflower vegetable tacos
I have no idea why I waited so long to make them. These cauliflower vegetable tacos were sensational and super easy to put together. They were a huge success!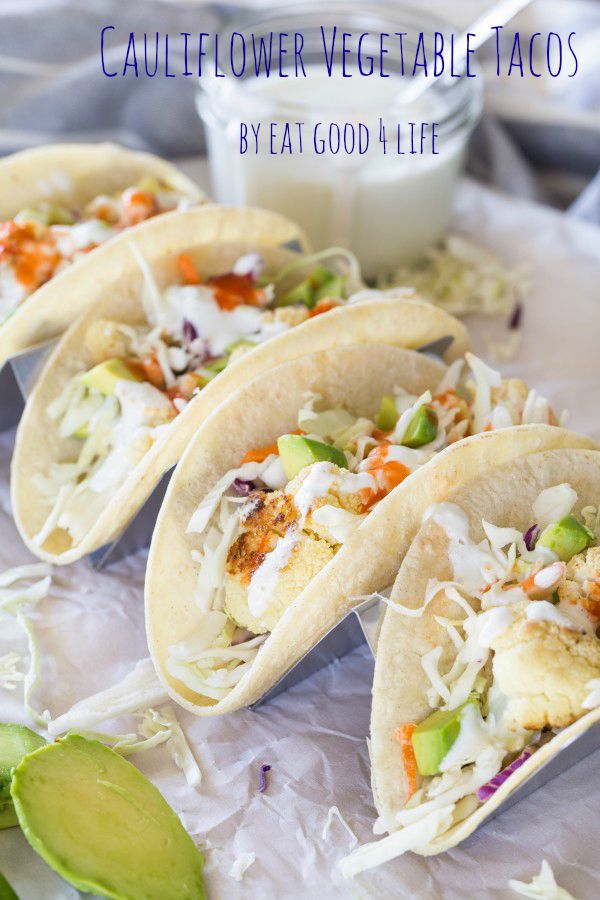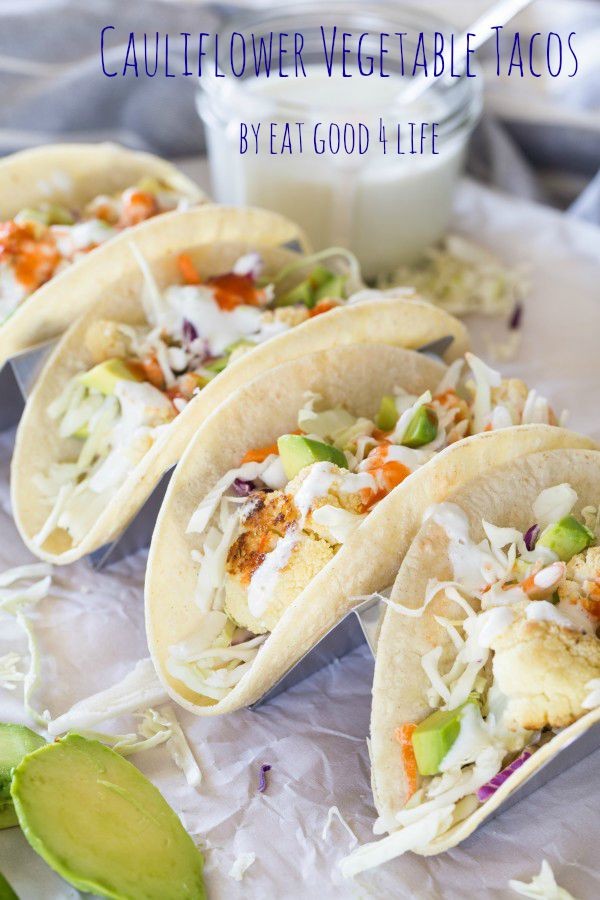 For these cauliflower vegetable tacos I used my homemade blue cheese dressing I made a few days ago, however, you can use any other sauce of your choice. I used both blue cheese dressing and buffalo sauce for these tacos. So good…
Have you made your own tacos before? I couldn't believe how easy these cauliflower vegetable tacos were to make. I actually found cauliflower really cheap at the grocery store so I wanted to try a new recipe with them. I love cauliflower so I am going to try to incorporate it into some of my recipes.
I have seen tacos done with large lettuce and cabbage leaves instead of soft flour tortillas. A much healthier version if you ask me. I have had them at restaurants before and to be honest I do prefer the vegetable wrap version. Will see what I can come up with all these choices.
On another note, fall season is just around the corner so I have device a menu plan to post plenty of pumpkin recipes this coming September. I hope you like pumpkin otherwise I think you are going to hate me this September. Pumpkin up and down left and right here in EG4L!
Anyhow, I hope you like this recipe. Of course you can use any sauce of choice as well as any veggies you may like. Tacos are super versatile so get creative and make it your own.
Enjoy!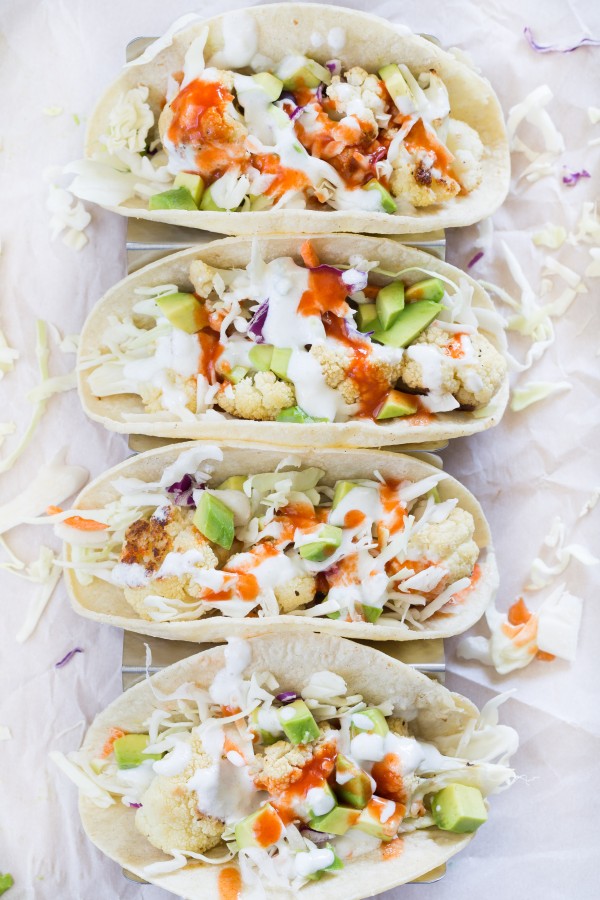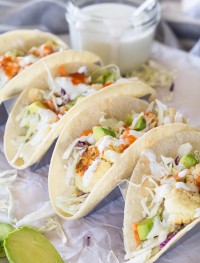 Cauliflower vegetable tacos
Yield: 4 servings
Total Time: 40 minutes
Ingredients:
Directions:
Preheat your oven to 375F.
Place the cauliflower onto a baking sheet and roast for 20-30 minutes stirring the cauliflower around once. Bake until soft and until it become brown around the edges (like in the picture)
Place the tacos on a Taco holder and place a tablespoon of blue cheese dressing followed by some shredded coleslaw, roasted cauliflower and avocado. Drizzle with more blue cheese dressing and buffalo sauce and serve immediately.
NOTE: You can use any other sauce of your choice.
Each serving equals to two tacos.