Carrot quinoa arugula salad
I love to make different types of salads and be able to combine veggies and grains. With the in season veggies I tried to incorporate them into our meals at home as much as I can. This carrot quinoa arugula salad was rather satisfying, tasty, easy and healthy. A success…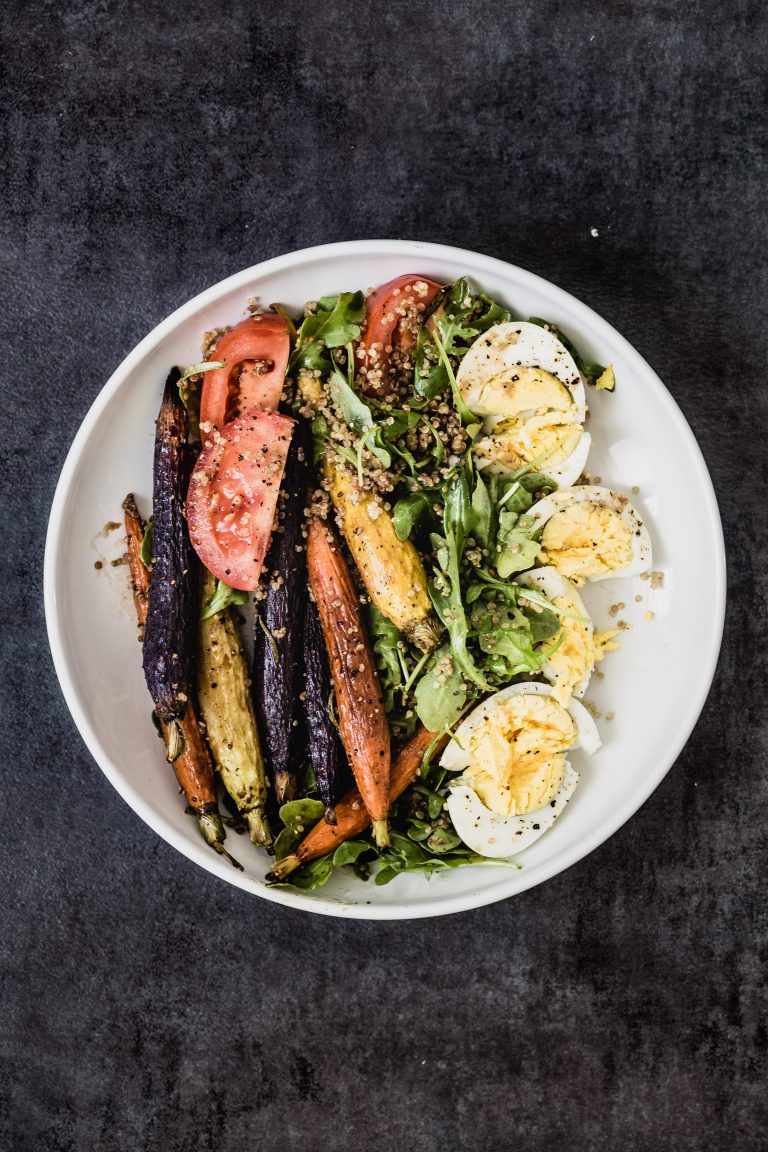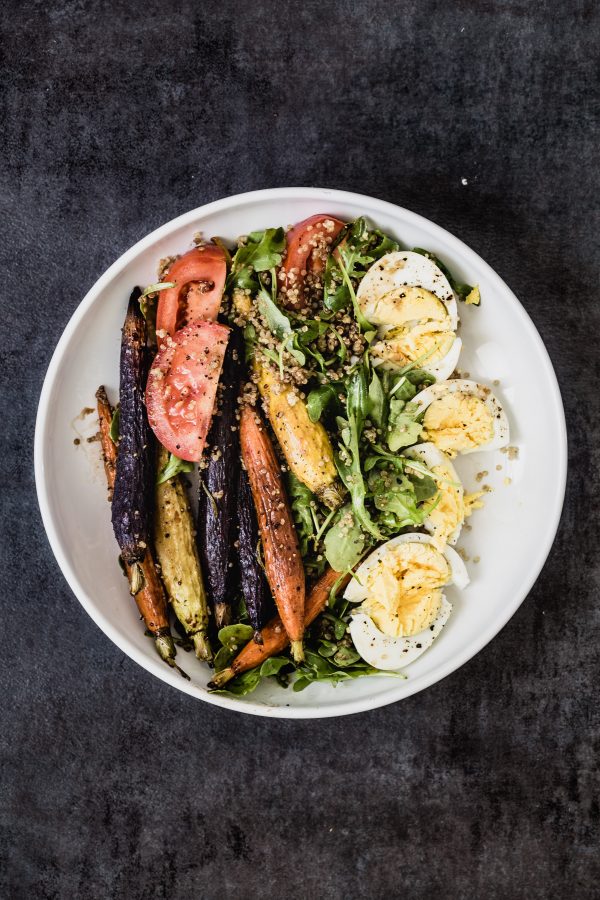 For quite sometimes we have been relaying on just vegetables, grains and fish somewhat. Meat and poultry have been rarely consumed in my house. I mean, I probably used chicken and meat before once or twice per month but now I haven't even used it in over 3 months.
I really don't know how people manage to eat meat and chicken almost every day and sometimes even for both lunch an dinner. I guess I am not a big meat eater and that is why is sounds kind of weird to me.
Anyways, my family really doesn't care for meat and poultry much so I guess I am lucky. Even my kids are wanting to stay away from it. It is fine by me because I could really rely on vegetables for ever and ever…
For this carrot quinoa arugula salad you can really use any type of veggies you like. I used what I had on hand plus the multicolor carrots I got at the market. I pretty much just roasted them and added other vegetables to it.
Then I relied on a simple dressing made with extra virgin olive oil and balsamic vinegar and that was it. The salad was made in a matter of minutes after the carrots roasted.
I am planning on getting in the kitchen more often but with my schedule right now is a bit crazy. I have 2 weeks brake coming soon so I really can't wait for that. My kitchen is going to be popping with cooking and baking. It is my place to decompress and get the stress out really!
This carrot quinoa arugula salad is something I can eat everyday. I am glad I was able to make extra to take to work next week. I love been able to eat healthy while I am not able to work out as much as I did before so I feel a bit better when my meals are healthy.
Until my next recipe,
Enjoy!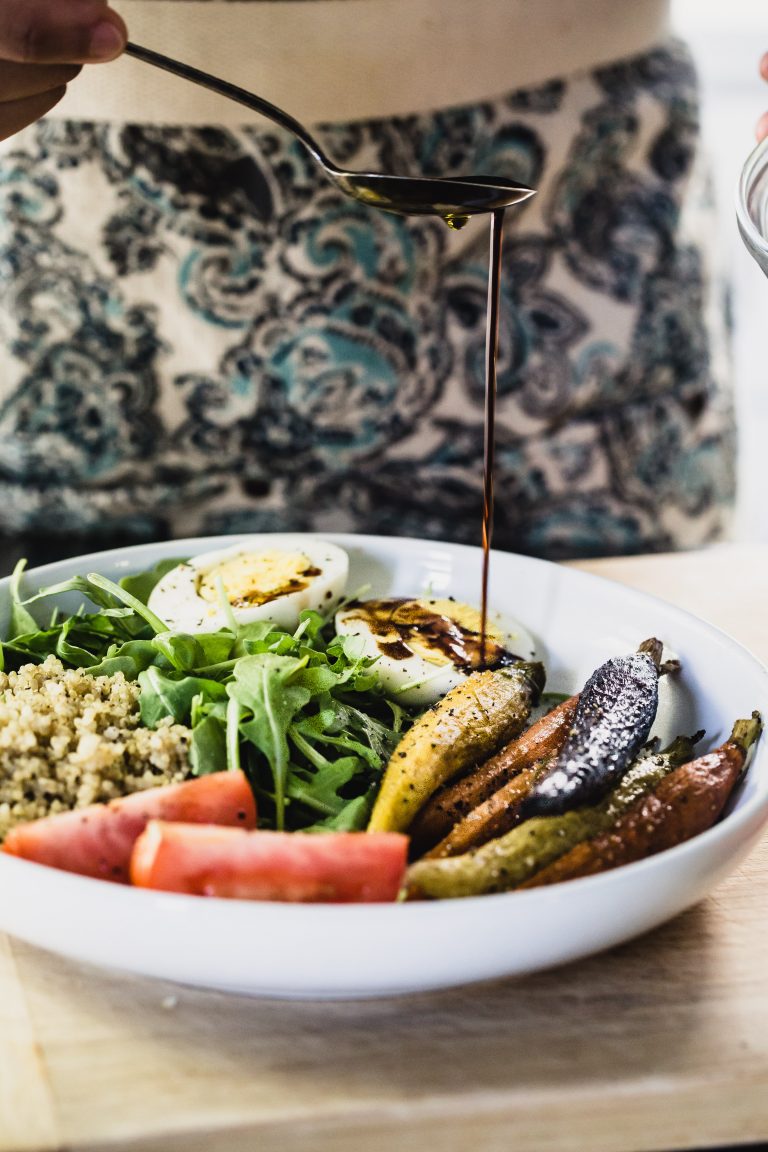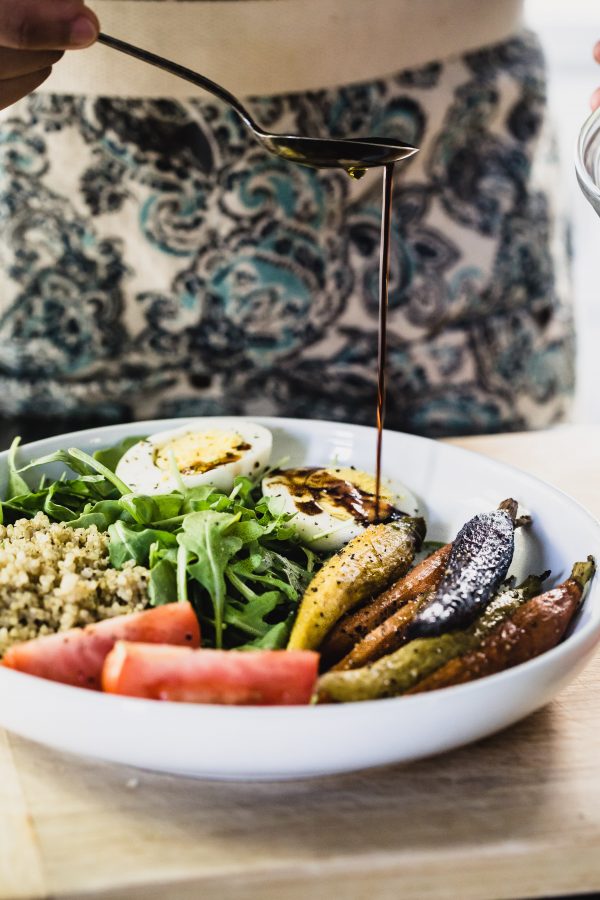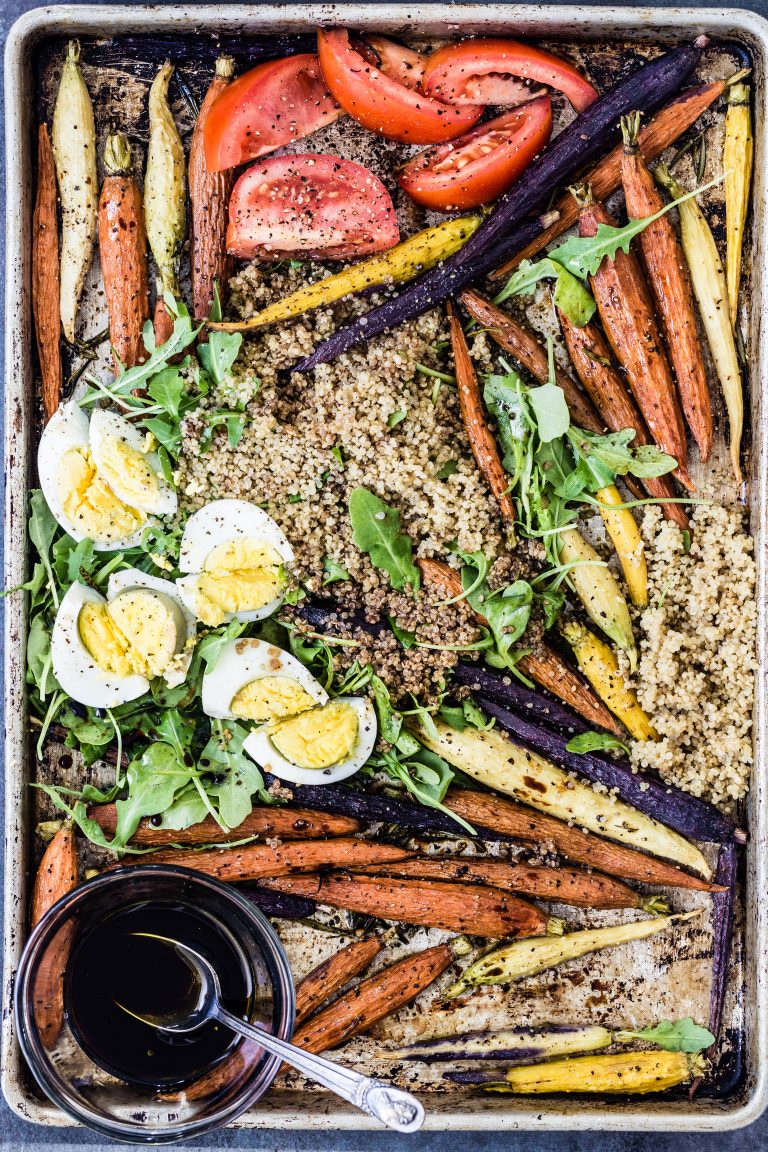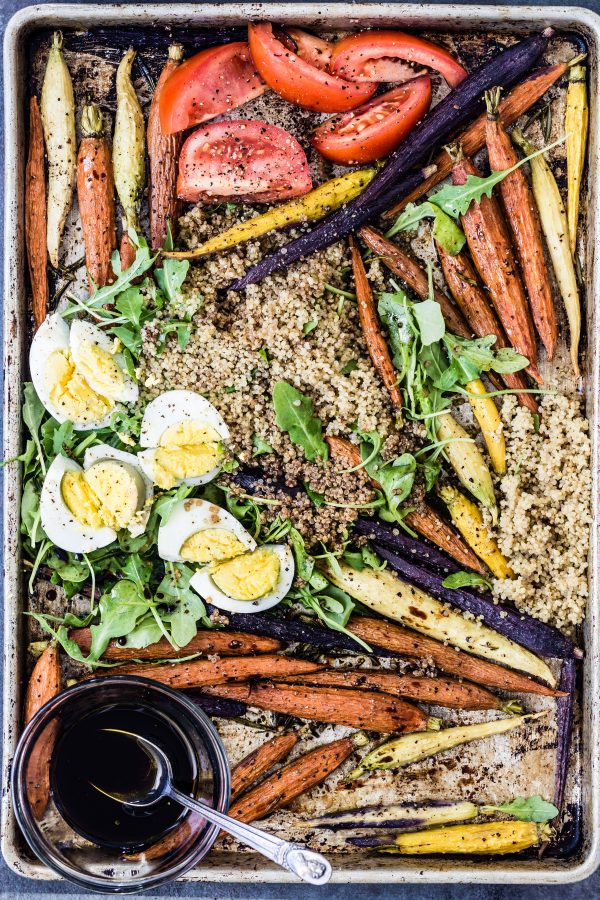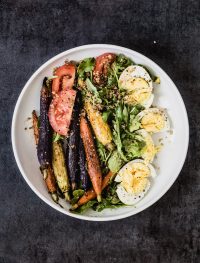 Carrot quinoa arugula salad
Yield: 6 servings
Total Time: 40 minutes
Ingredients:
2 cups cooked quinoa
16 oz carrots, roasted
8 oz arugula
4 eggs, boiled
4 large tomatoes, quartered
2 tbs extra virgin olive oil
Dressing
3 tbs extra virgin olive oil
1/4 cup balsamic vinegar
1/2 tsp pepper
1/4 tsp celtic salt
Directions:
Preheat your oven to 425F. Place carrots in a baking tray. Add the olive oil and make sure the carrots are coated lightly with the olive oil. Bake for 20-25 minutes.
In a small bowl mix the dressing ingredients and set aside.
When the carrots are roasted add the rest of the ingredients to the baking tray and toss in the dressing. Serve.
Note: Sprinkle more pepper if you like or add some nuts for some more crunch and protein content