Caribbean rice and beans
Yesterday, for the first time, I made a more complex meal in my rice cooker, a Caribbean rice and beans stir that was nothing short but amazing.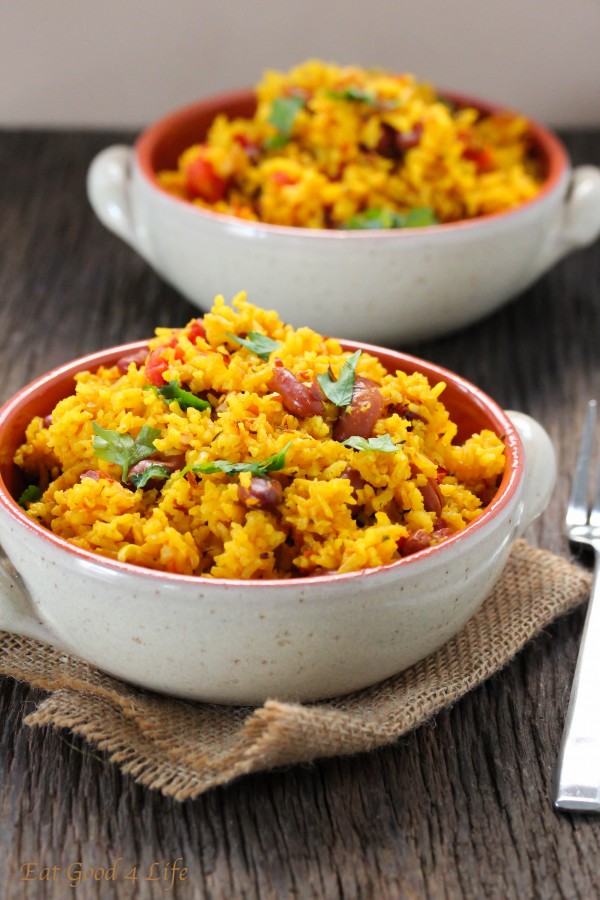 Most of you know that my rice cooker is one of my most precious counter kitchen appliances. I use it about 2-3 times per week at least since we eat tons of rice. However, yesterday was the first time I actually used my rice cooker to make a complete rice meal rather than just plain old rice.

I have partner with Della Rice to be one of the members of Create a Stir Campaign.  For this campaign armed with my kitchen appliance and ingredients I was able to create this Caribbean rice and beans recipe that not only worked perfectly in the rice cooker but it was easy, delicious, and healthy which means,  there would be more rice cooker meals coming your way!
For this recipes I used Della Basmati light brown rice. I love this rice because it cooks in just about 20 minutes, it has more fiber and minerals and has the nutritional value of regular brown rice. I love Della Rice because not only they have many different type of rices but they all cook in 20 minutes, which being a busy mom it comes in handy. We all know we don't want to spend hours cooking in the kitchen.
Della Rice is also available at ShopRite stores and grocery stores across the U.S.  Find a store near you here
For this Caribbean rice and beans recipe I kept it vegetarian. Next time I will add some cooked chicken pieces. If you like to add the chicken, add it to the rice cooker together with all the ingredients before turning it on. I also opted for using plain water rather than using vegetable or chicken stock. My reason for using water is that I want to have total control of the sodium content in my recipe as well as the flavor… and lets no forget water is cheaper!
Here you can see the ingredients in the rice cooker. All you have to do is add the 4 cups of water and turn on the rice cooker. The meal will be done in just 20 minutes.
My friends at Della Rice are giving away 50 rice cookers. Go below to enter. You will love having this in your kitchen.
Here are other StirMaker recipes that you may want to try:
Or if you are more visual and would like to see a video and the steps on how to create a stir with Della Rice here is a link.
I hope you like this Caribbean rice and beans recipe. It only takes 20 minutes to make, it is super delicious, easy, and healthy.
Enjoy!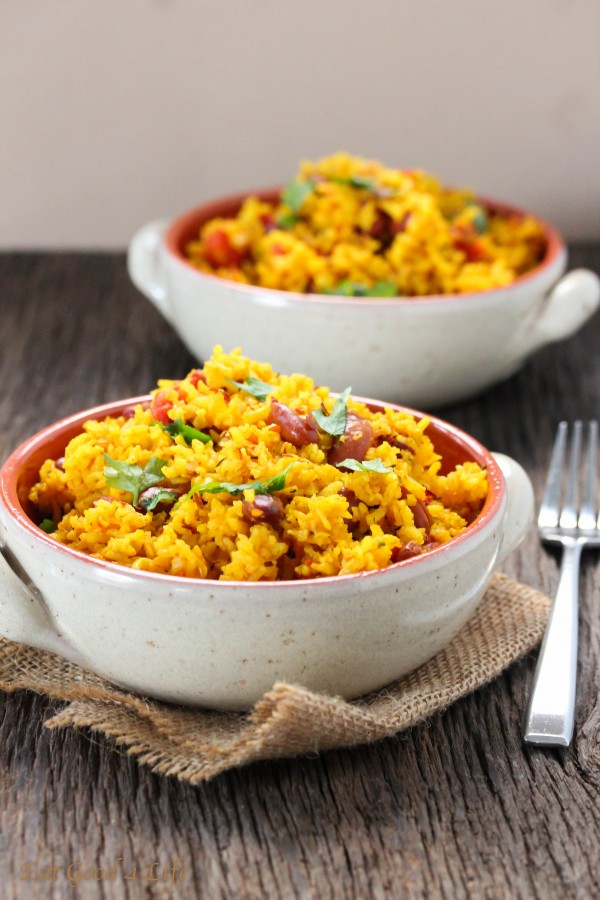 Disclaimer: This post is sponsored by Della Rice. This post contains affiliate links. All opinions are my own and I speak from personal experience. The end :-)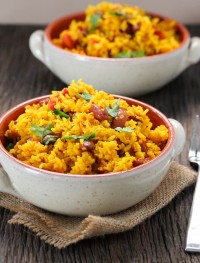 Caribbean rice and beans
Yield: 6 servings
Total Time: 25 minutes
Ingredients:
2 cups Della Rice brown rice
1 15 oz can red beans, drained
1 14 oz can chopped tomatoes
6 garlic cloves, chopped
2 tbsp olive oil
2 tsp turmeric powder
2 tsp thyme
2 tsp cumin powder
1 1/2 tsp celtic salt
4 cups hot water
Directions:
In a small skillet add the garlic and oil and cook for 1 minute until fragrant. Add all the ingredients to the rice cooker and cook until done. I pressed the white rice bottom in my rice cooker.
Serve immediately.