Caramelized onions and date couscous salad
I love any type of couscous salad but this Caramelized onions and date couscous salad is just superb.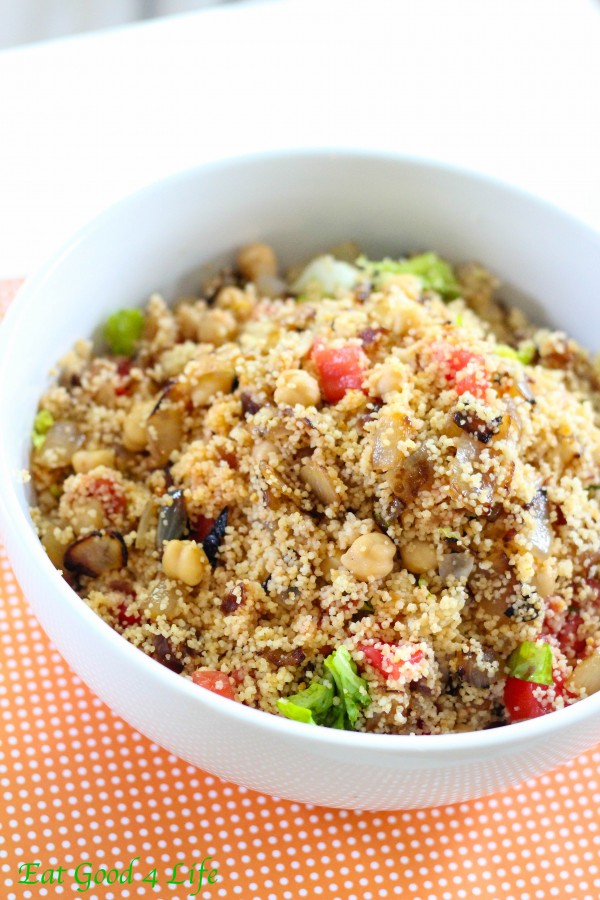 Today, for the third recipe of the Tabasco 10 ingredient challenge, I introduce to you this amazing couscous salad.
This couscous salad has become one of my favorites. The mixture of the dates, chickpeas and caramelized onions is superb. Not only this salad is delicious but it is also extremely nutritious.
This salad is also easy to put together. Just a little bit of chopping for the ingredients included in the recipe and you are good to go. This salad also keeps well in the fridge so you can make extra if you like and eat the following days.
For this particular time I only used 1 1/2 tbsp of Tabasco, but you can certainly use more. If you like the extra heat a little bit more of Tabasco will be great. My husband and I do enjoy spicy food so we tend to use extra heat for our dishes. The kids, well that is just  another story.
I also use whole wheat couscous, which if you look, I am sure you will be able to find at your grocery store. I never buy any grains that aren't whole grains. Sometimes you have to look some extra time to find the good quality items, but it is really worth it in the end.
Tomorrow I will be posting recipe number four of the Tabasco challenge so I hope you stay tuned for that one.
Enjoy!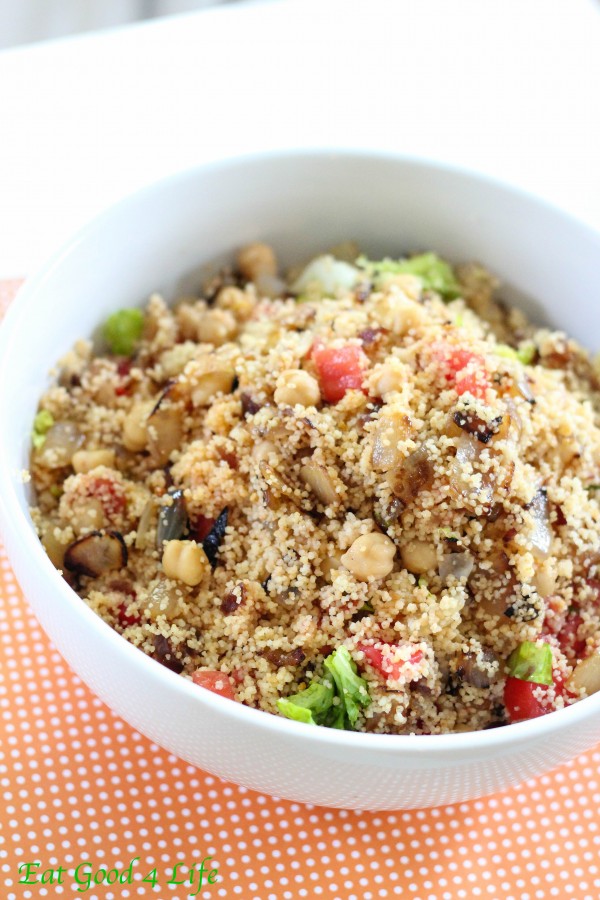 Disclaimer: This post is sponsored by Tabasco and it contains affiliate links. Tabasco compensated me for the time spent developing and photographing this recipe. All opinions are 100% my own. My sponsors help make this blog possible. The end :-)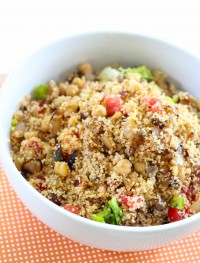 Caramelized onions and date couscous salad
Yield: 4-5 servings
Total Time: 20 minutes max!
Ingredients:
2 cups whole wheat couscous
1 onion, chopped
10 pitted dates, chopped
1 tomato, diced
1 14 oz canned chickpeas
1 cup lettuce, chopped
2 tbsp Tabasco® original sauce, more if you like
2 tbsp olive oil
1 tsp salt
Directions:
In a medium skillet, over medium to high heat, add the oil and chopped onions. Cook until they have caramelized. It should take about 8-10 minutes.
Cook couscous according to package instructions.
In a large bowl, mix the all of the ingredients. Toss to combined and serve. Leftover salad will keep for a couple of days covered in the refrigerator.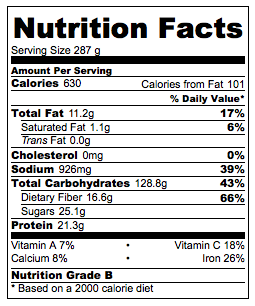 Nutrition facts calculated based on the recipe giving 4 servings.