Caramelized mushrooms arugula pizza
This caramelized mushrooms arugula pizza was nothing but sensational. I love making my own pizzas and since now I am able to purchase whole wheat dough it makes it even more convenient.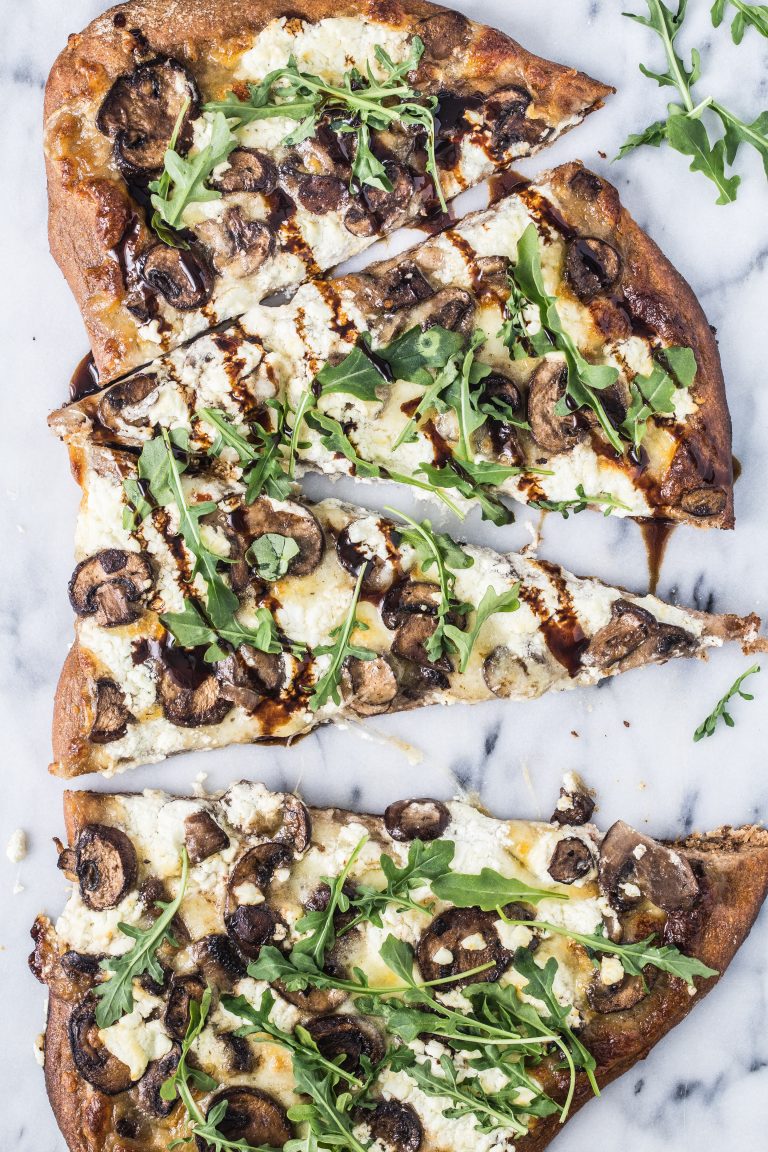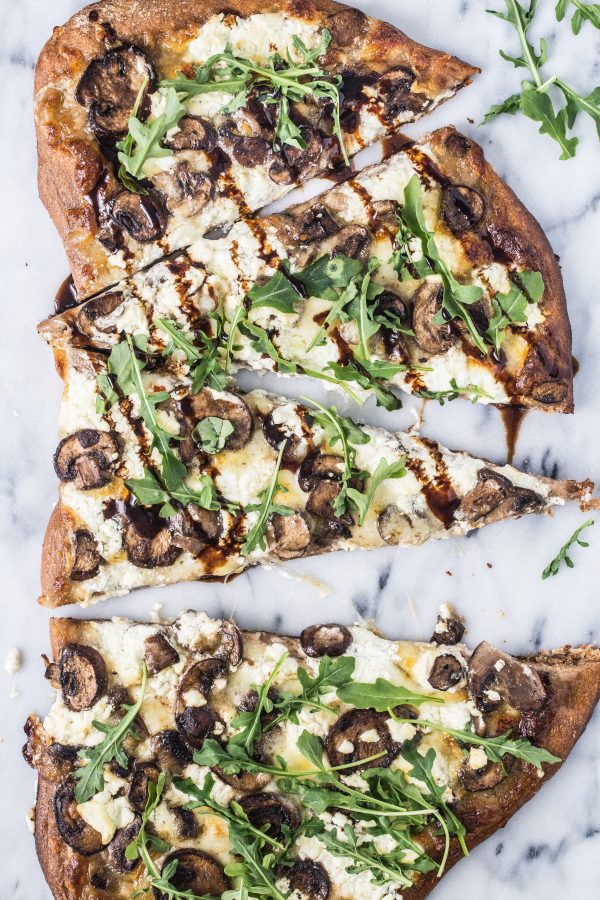 If you are press for time you can do what I have been doing lately which is to buy whole wheat pizza dough. After that, you will take even less time to prepare the pizza. As always, homemade is best, however, once in while is ok to use store bought dough, or at least it is for me.
Last week I was able to make another pizza that was a total success so for the weekend I wanted to make another one just slightly different. Because I love goat cheese, I mixed mozzarella and goat cheese, however, I have noticed that ricotta also works well.
Sometimes I order out but they are never the same so I try to make my own as much as possible. Even my kids like my pizzas better. Variations are endless but if you would like to have a few more ideas here is the link for my pizza recipes. I am sure you will find one that you like.
On another note, I have just started my clinical rotations at school and so far so good. If feels so good to put into place what I have learned for the past year, however, there is still much more to learn. I am just afraid of the end of rotation exam. All I have to do is study my behind off and I guess I will be fine.
Anyways, If you like pizza I am sure you will like this  caramelized mushrooms arugula pizza combination.
Enjoy!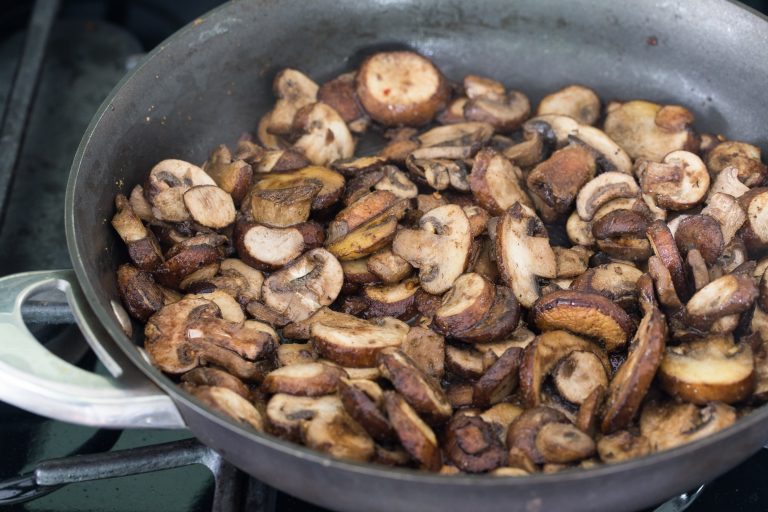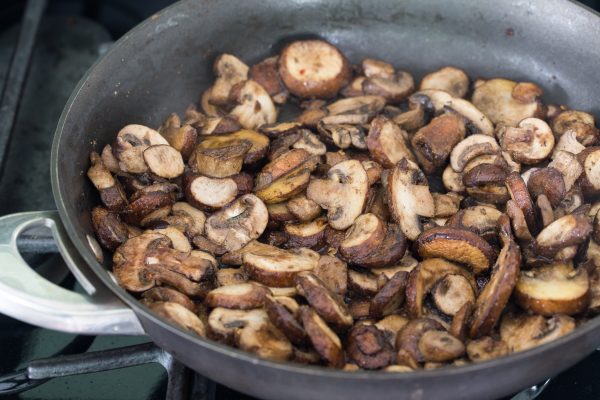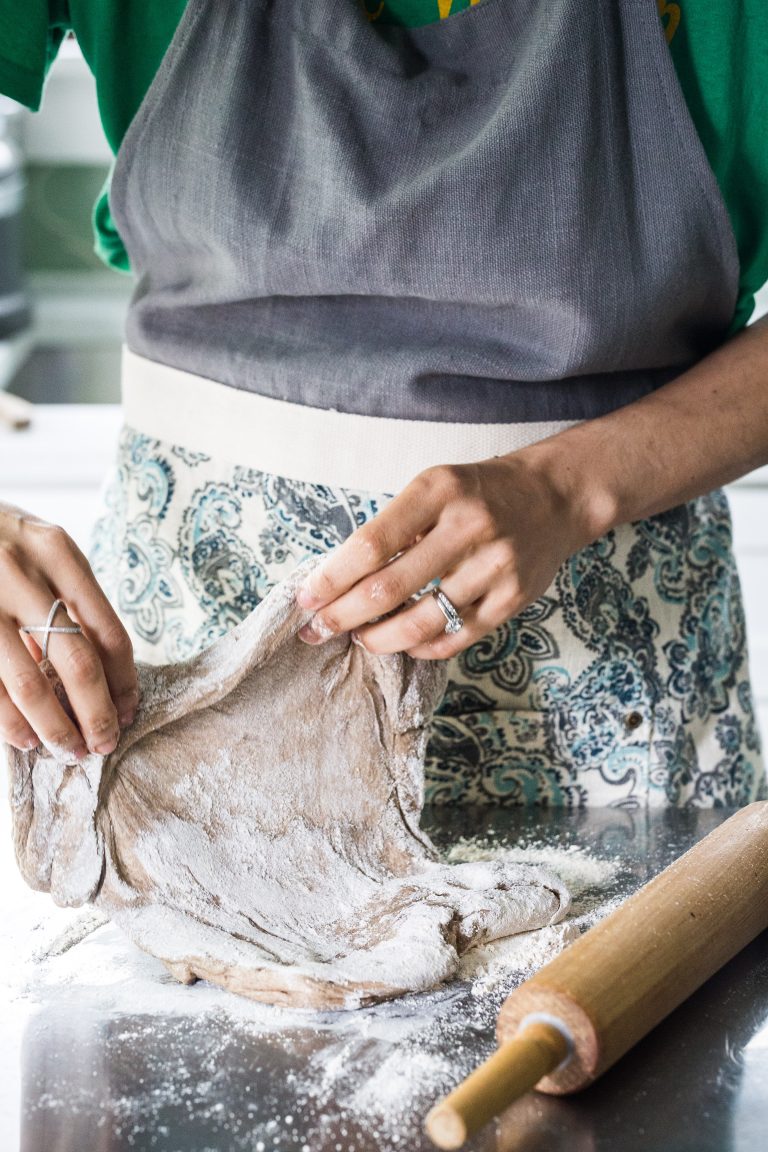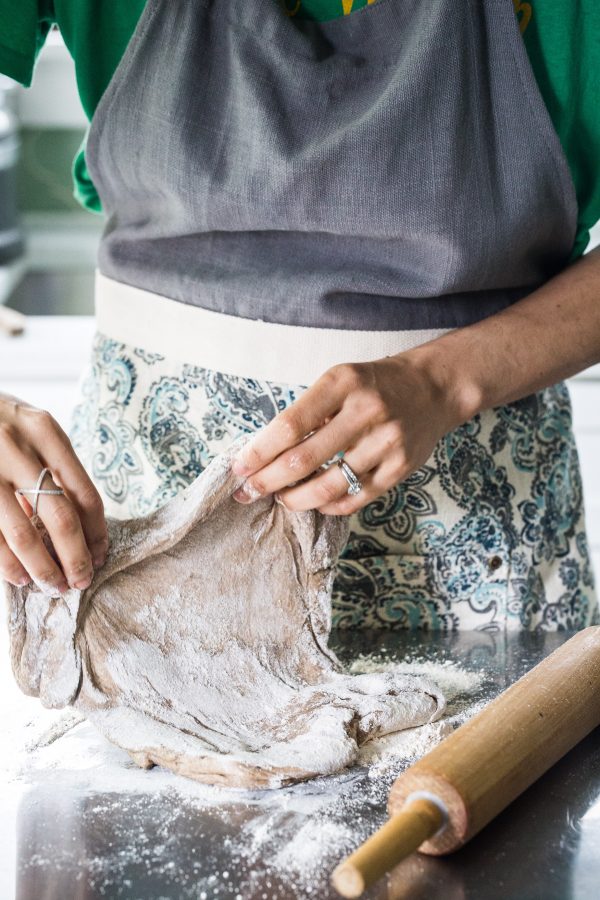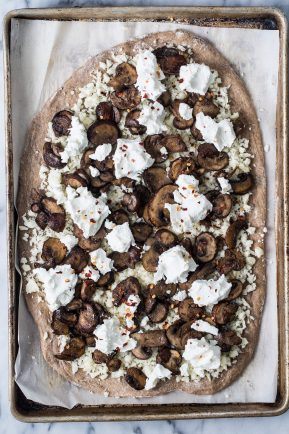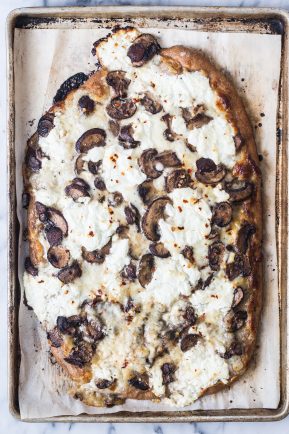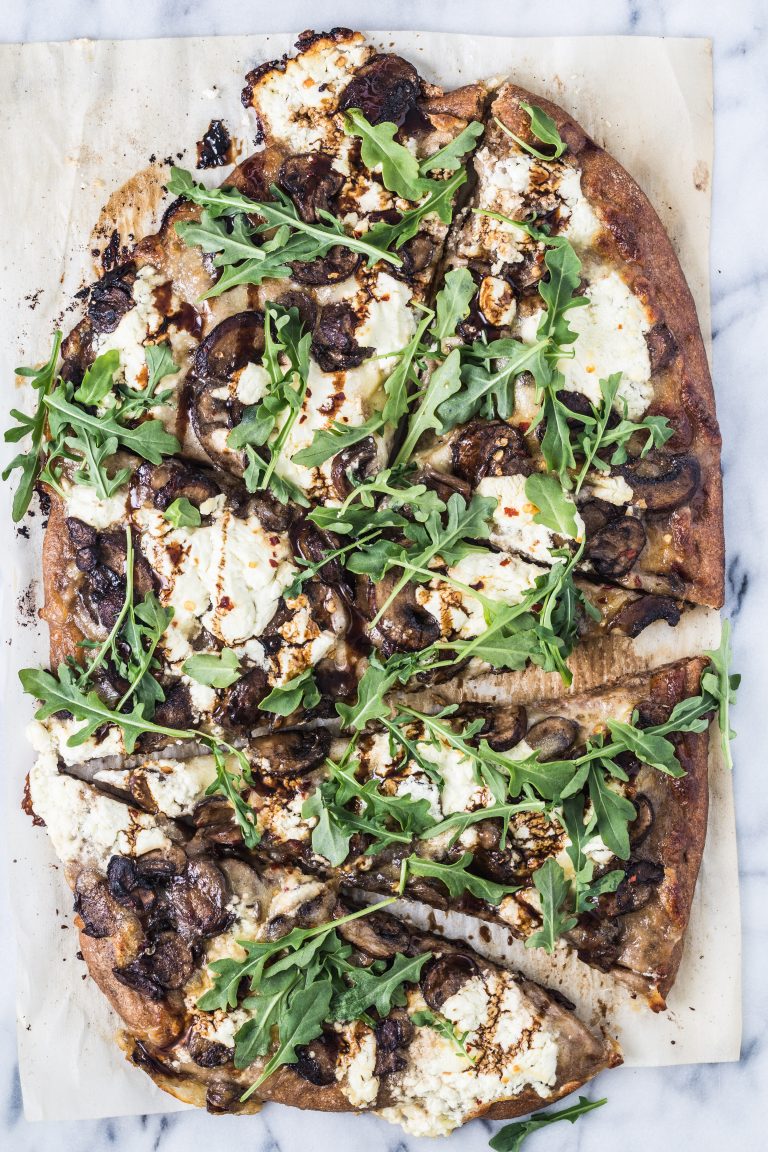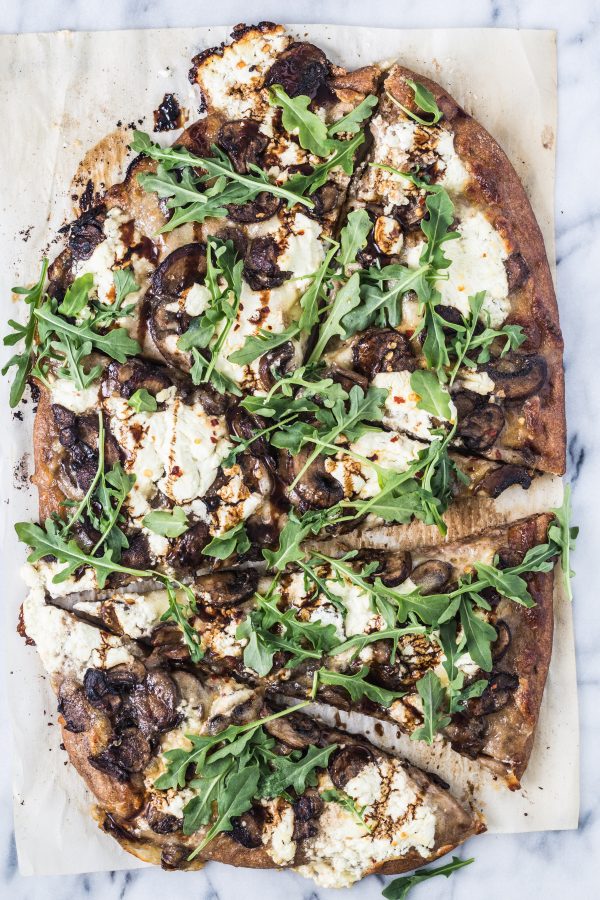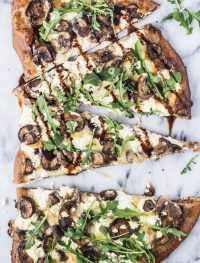 Caramelized mushrooms arugula pizza
Yield: 4 servings
Total Time: 30 minutes
Ingredients:
1 whole wheat pizza dough, homemade is best
5 oz goat cheese
16 oz mozzarella cheese, grated
1 lb mushrooms, sliced
2 tbsp olive oil
3-4 oz fresh arugula
Pinch of celtic salt
Pepper flakes, optional
Directions:
Preheat your oven to 425 degrees F.
In a non-stick pan, over high heat, add the olive oil and mushrooms. Cook for about 3-5 minutes or until caramelized. Set aside.
To roll the pizza dough, sprinkle some flour on your work surface where you will roll out the pizza. With a rolling pin roll out the dough and transfer the rolled dough onto the pizza stone, or baking sheet previously lined with unbleached parchment paper or any other pizza baking tray you are using.
Spread the shredded mozzarella cheese over the pizza dough followed by mushrooms and goat cheese. Sprinkle the salt and pepper flakes. Bake for 16-18 minutes or until golden.
Arranged the arugula over the pizza and serve immediately.
NOTE: I used a little bit of reduced balsamic vinegar for my pizza.