Caramelized apple oatmeal
I have been making oatmeal for the longest I can remember and I think this caramelized apple oatmeal is by far one of my favorite versions.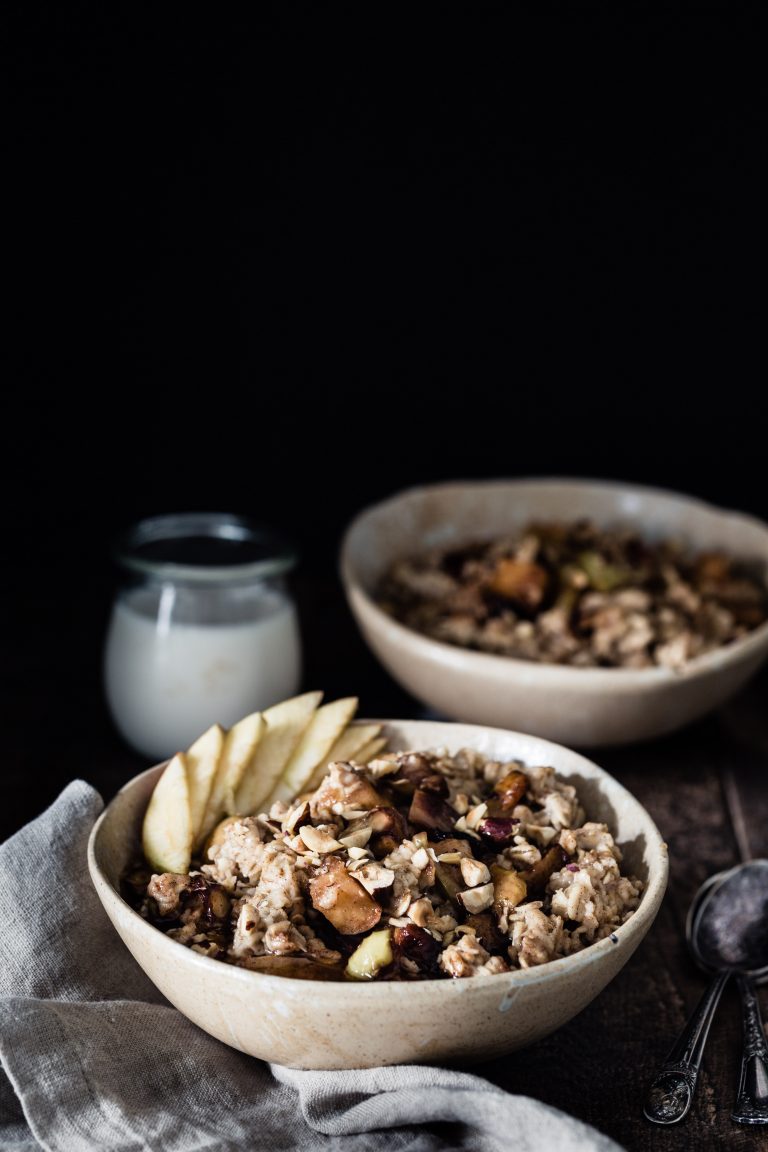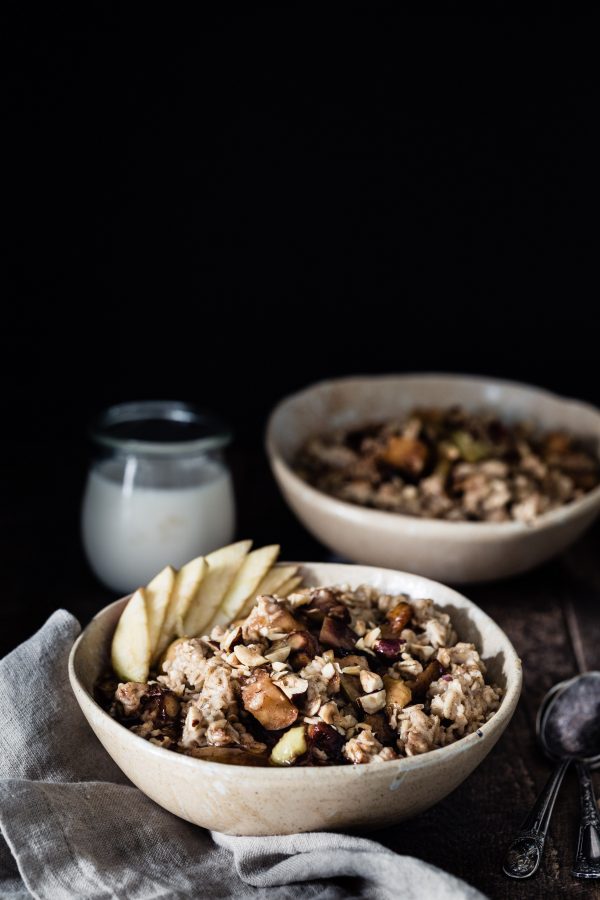 Oatmeal is one of my kids favorite snacks. They tend to have it either for breakfast of after school so that means I like to increase the protein content even more by sometimes adding chopped nuts as well as some protein powder.
Apples are very indicative of the fall season so I love using them when ever possible. I always get them organic and for this recipe, I didn't even peel the apples. I like doing that to make sure I keep all the fiber, vitamins and minerals that comes in the skin. Plus my kids really don't mind.
Fall season is one of my favorite times of the year. Not only because the weather is just perfect but because of Halloween.
I am still debating what recipes to come up with for Halloween. I would like to keep desserts sort of on the healthier side so lets see how creative I can get.
For this caramelized apple oatmeal I used Silk Unsweetened Soy Milk. I always use unsweetened varieties so that I can control the sweetness plus I really don't like tasting any sweetness when having a plane glass of it.
You can also sign up to receive the Silk newsletters for coupons. If you use their products you should take advantage of the many coupons they offer. They have a wide variety of new products so I am sure you will put them to good use.
Anyways, I hope you like this super easy caramelized apple oatmeal recipe. Add any nuts or other fruit of your choice. Peaches and pears would also work very well.
Enjoy!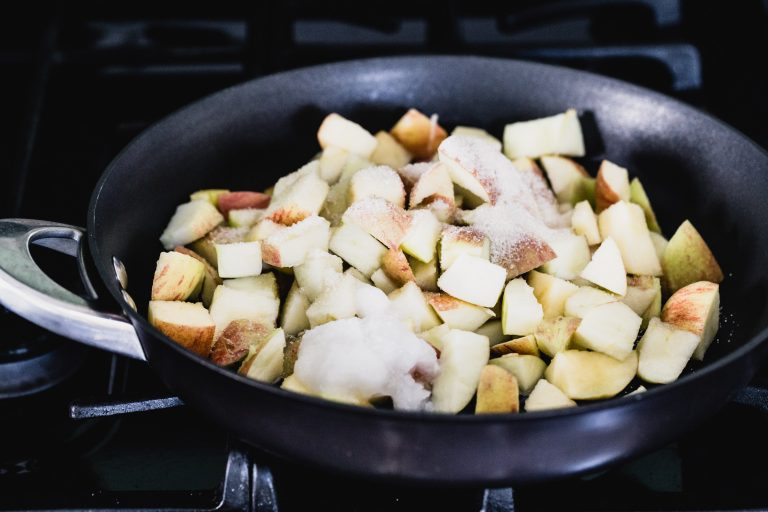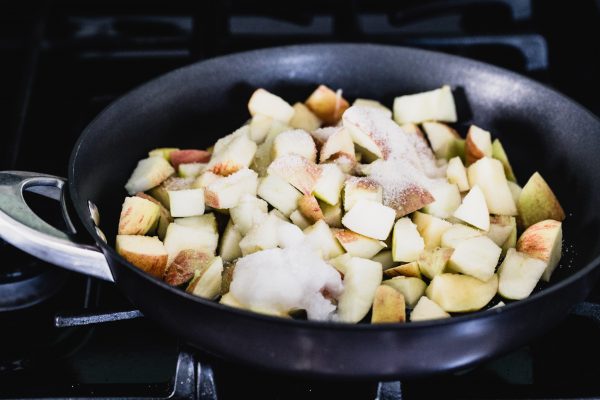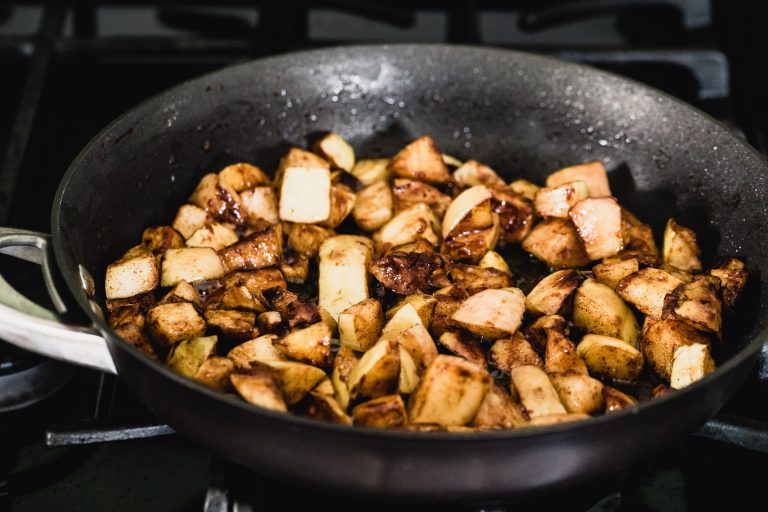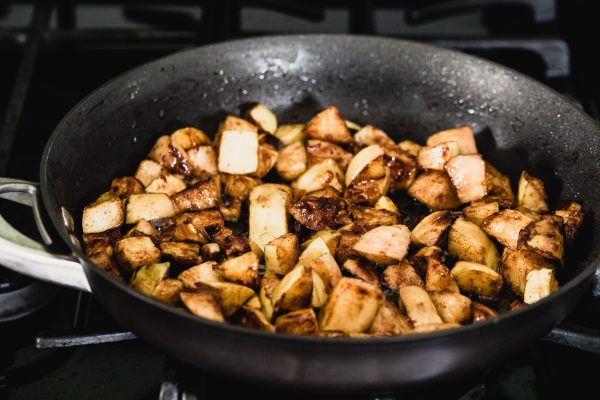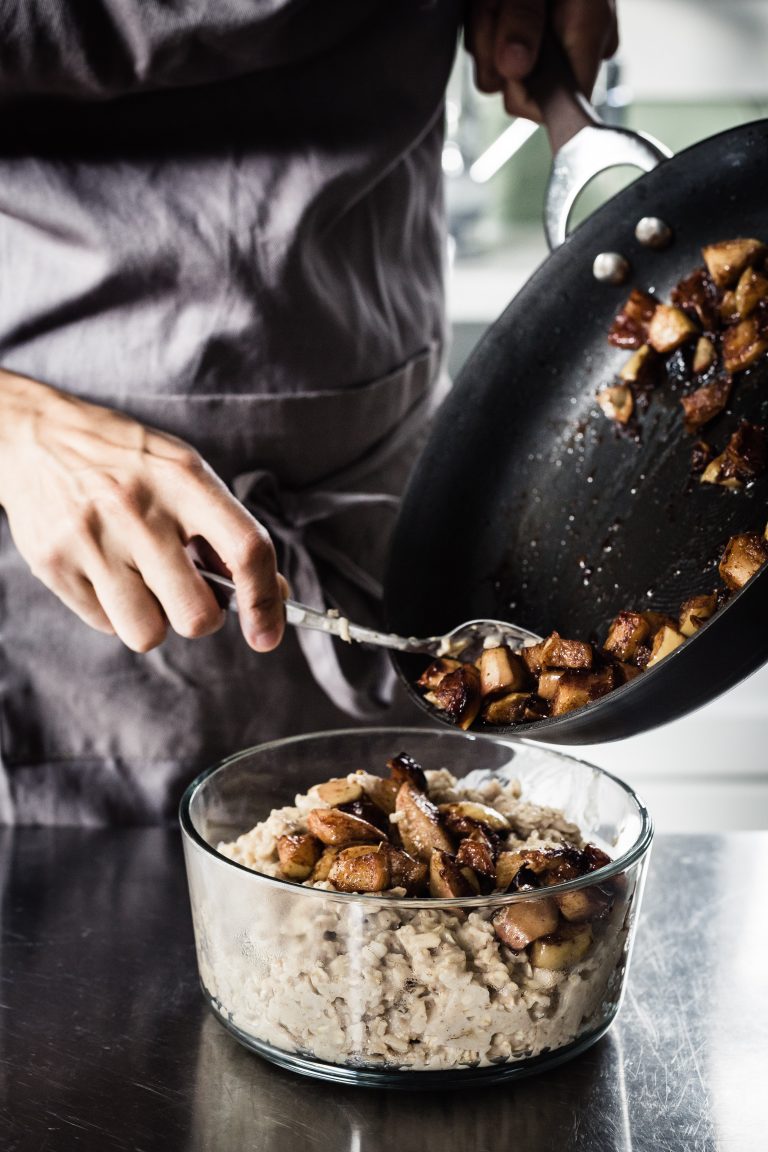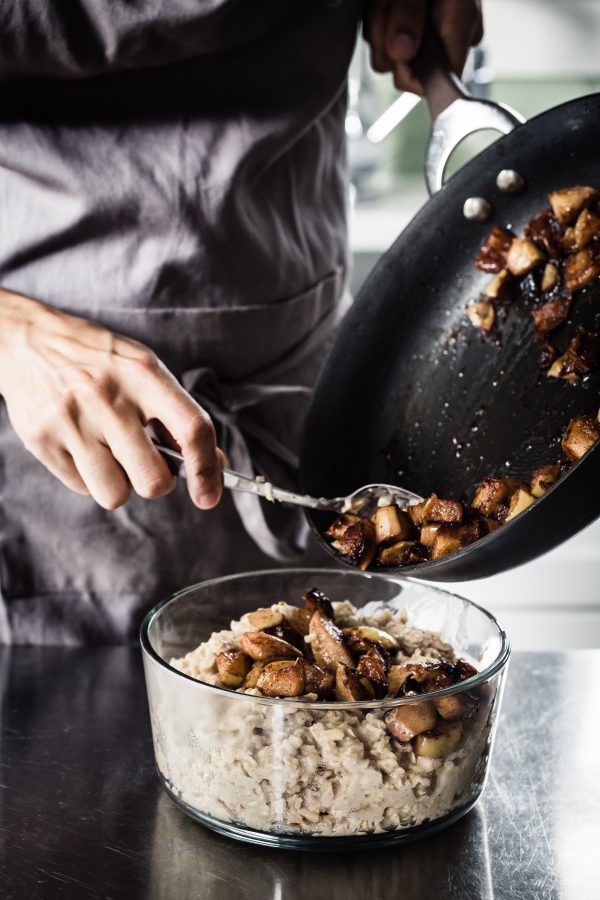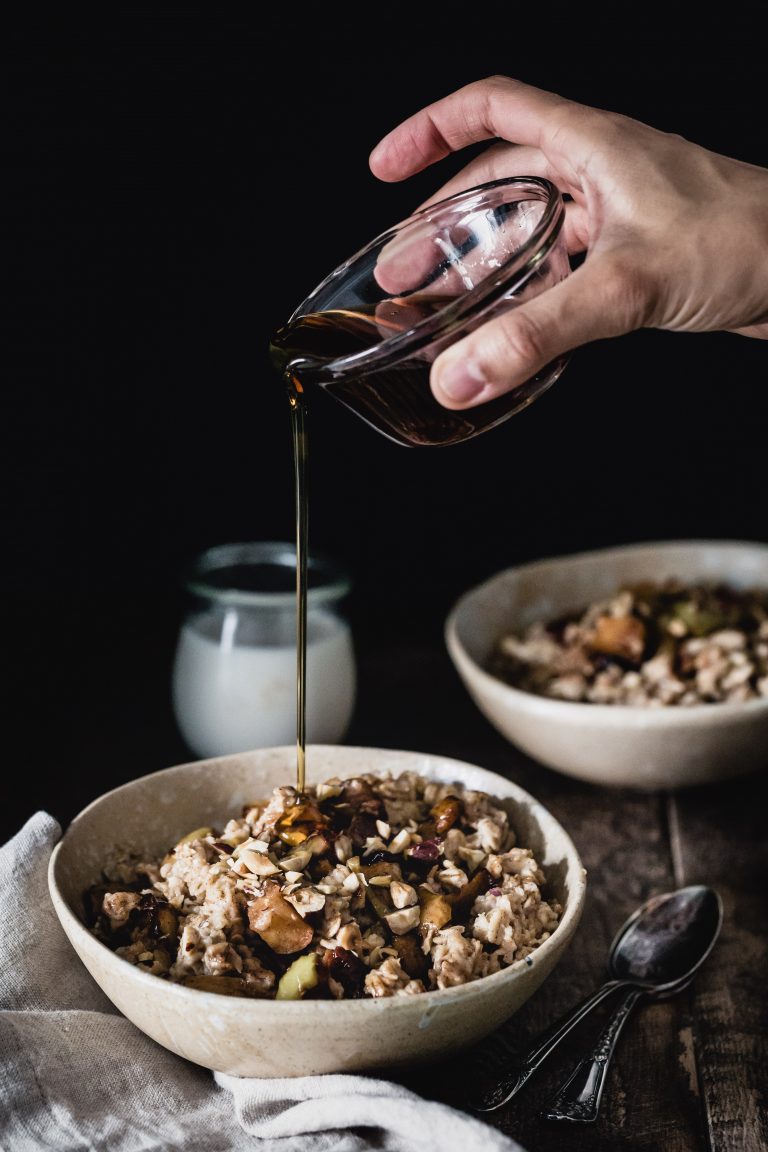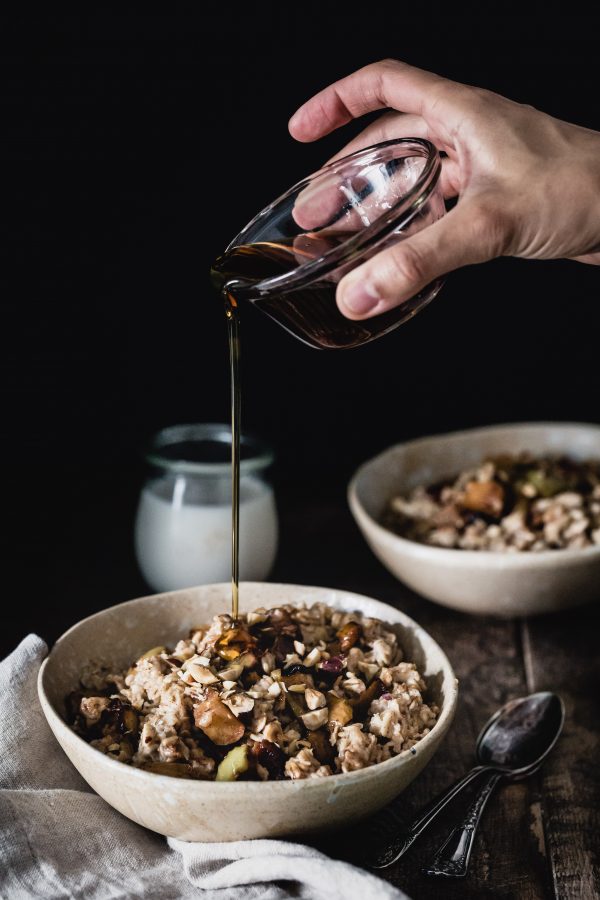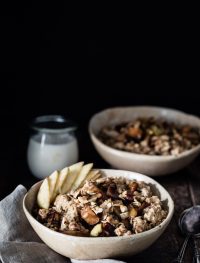 Caramelized apple oatmeal
Yield: 12-16 servings
Total Time: 20 minutes
Ingredients:
Directions:
Place oatmeal, soy milk, vanilla extract and maple syrup in a heavy saucepan. Cook over medium to high heat, stirring frequently until it boils. Reduce heat and simmer for 5-10 minutes, or until the oats have softened. Set aside.
On a skillet place apples, sugar, cinnamon and coconut oil. Cook over medium heat stirring frequently until apples have soften up a bit, it takes about 6-7 minutes.
Add apples, nuts, flax, and protein powder to the oatmeal.  Combine. You may need a bit more milk to serve as well.
Store in a glass container covered in the refrigerator for up to 5 days.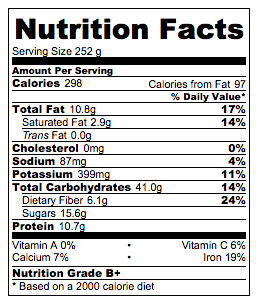 This is a sponsored conversation written by me on behalf of Silk. The opinions and text are all mine.