Caramel almond butter chocolate truffles
Holy molly with these caramel almond butter chocolate truffles. These are to die for, besides being gluten-free and vegan these little beauties are just plain sensational. A healthy truffle take on the conventional one.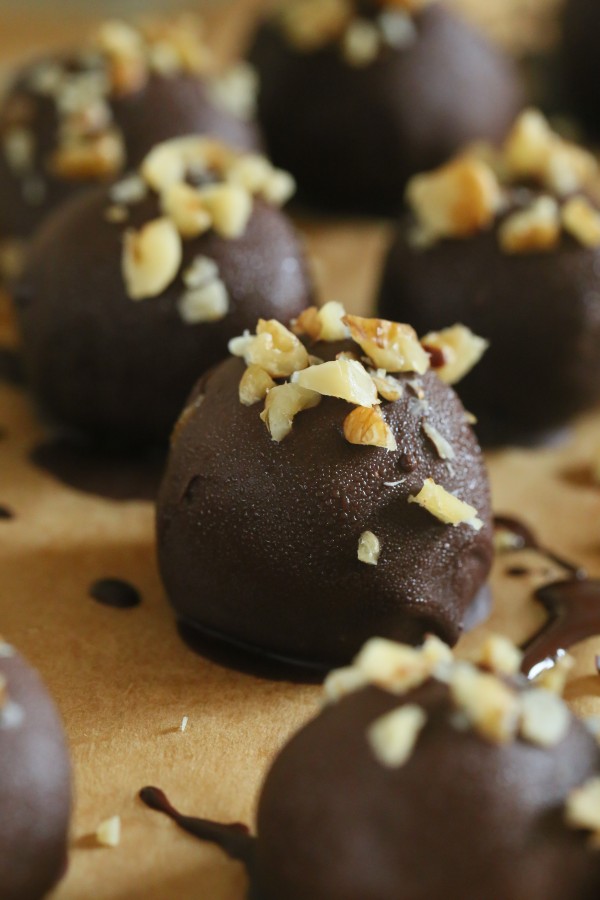 I have accidentally made these over the weekend. I said accidentally because I was suppose to use the date caramel base for another recipe but it didn't work out. I had to device another recipe to use this caramel base so, what was I to do? Truffles.
I wanted to make something quick and no bake with the date caramel base so coming up with this was just genius. Simple, and delicious.
The filling is composed of just 3 ingredients, dates, almond milk and almond butter. While you can also use peanut butter, I have been using almond butter instead for many of my recipes.
I think this date base can be used for many other different type of desserts. Will see what other combinations and desserts I can come up with. I am sure they will be nothing but delicious.
On another note, right now we are making our way to Madrid from up North Spain. We spent 11 days up North with my mom. To say the kids had a blast is an understatement. They are having the time of their lives.
We are staying in Madrid for just 3 days to meet some of my high school friends and the editorial team for my upcoming cookbook here in Spain. I am so excited.
After that we will be spending 2 days in Toledo and the rest of our trip, about 4 weeks, down south in Spain, Cordoba with family and friends. Have you been to Spain before? I will be posting some cool spots for you to visit in case you make it someday. I think a bucket list trip one must do on their lifetime.
Anyhow, I leave you with these little caramel almond butter chocolate truffles that I hope you get to make soon. I think next time I am going to device a different mixture for the filling that is going to be just as good. I know some people are not to fond of dates.
Stay tuned.
Enjoy!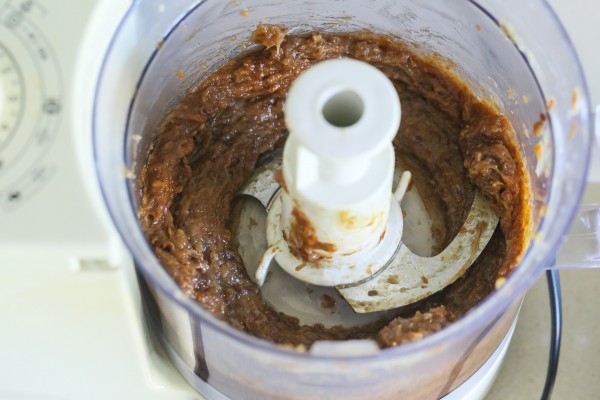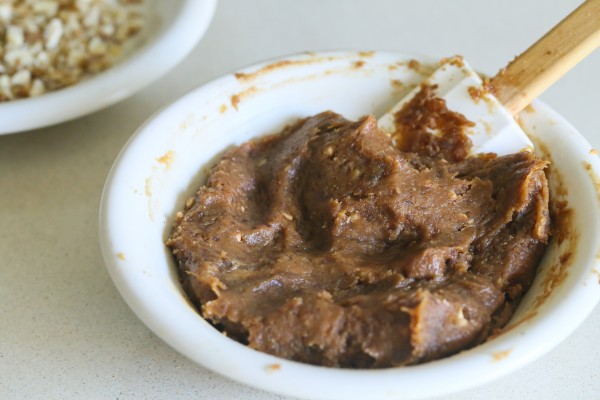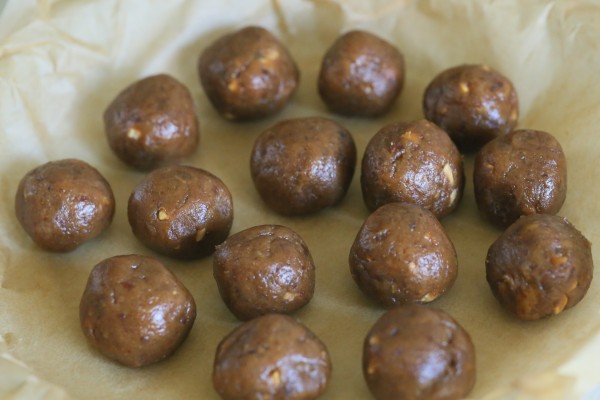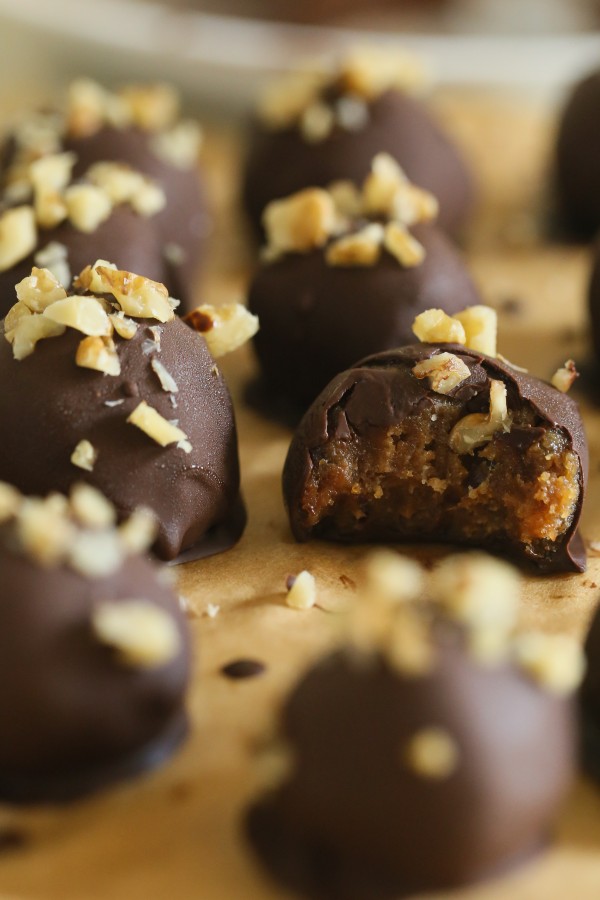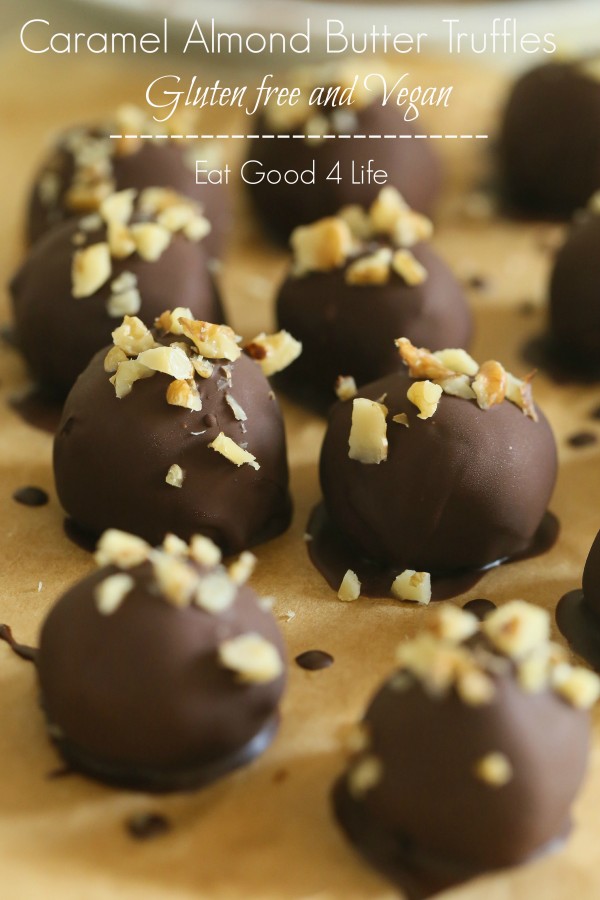 Caramel almond butter chocolate truffles
Yield: 18 truffles
Total Time: 20 minutes
Ingredients:
Directions:
In a food processor add the pitted dates and almond milk and pulse until you obtain a creamy consistency. You may have to stop the food processor in between and scrape down the sides.
Place the mixture into a small bowl and add the almond butter. Combine with a spoon or spatula (You can add the almond butter to the food processor as well and mix it with the date paste that way if you like)
Form 18 dough bit size balls and place in the freezer for at least 3-4 hours to harden.
In the meantime, melt the chocolate and coconut oil in a microwave safe bowl at 30 second intervals until completely melted.
When the balls are frozen, dip the balls, one by one into the melted chocolate. Place some chopped walnuts over each piece immediately after dipping it. You need to do this now otherwise the chocolate will solidify and the walnuts won't stick.
Keep chocolate truffles in the fridge.