Candy corn Fruit Halloween parfait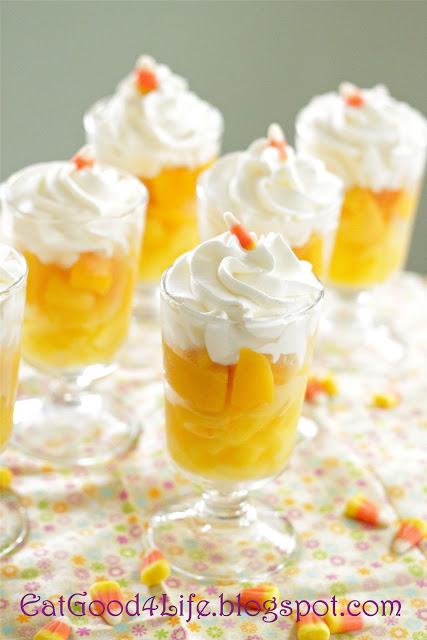 Hurricane Sandy just pasted us by. We are still not over it just yet but the worst part is over….so glad.
I actually made this yesterday and intended to post it the same day but I didn't want to plug my computer on in case we lost power and got my mac messed up. It happened to me once. Likely I had insured my mac because the bill came out to be $700….yikes.
These Halloween parfaits didn't make it through the night. I made 6 and all of them were gone within an hour….. I am glad they were fruit parfaits :-)
I used frozen fruit for these parfaits and where done in about just 10 minutes just because I piped the heavy cream over the top of the fruit instead of spooning right on otherwise they would have been done in under 5 minutes.
Halloween is just upon us so go ahead and make these healthy treats for your kids. They would love them. If you like you can also do Greek yogurt instead of heavy cream.
Enjoy!!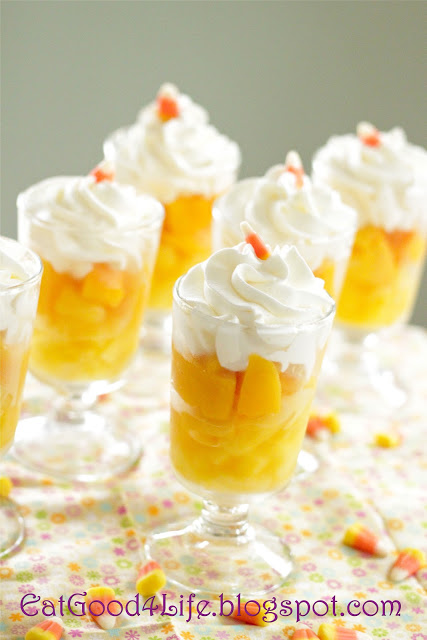 You can see the candy corns candy that I just used for the decorations as I threw them away after taking the pictures :-) You can also use Greek yogurt instead of the heavy cream if you like.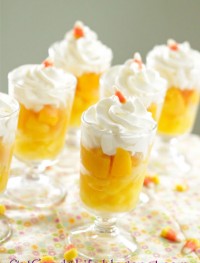 candy corn fruit halloween parfait
Ingredients:
Ingredients:
Yields 6 parfaits
1 lb chopped pineapple, I used frozen
1 lb chopped mango, I used frozen
1 cup heavy cream, whipped, you can also use Greek yogurt
2 tablespoons confectioner sugar
Directions:
Divide pineapple over each parfait glasses followed by the mango. Top with whipped heavy cream and decorate as desired.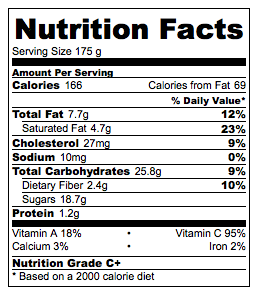 Nutrition facts calculated based on the recipe giving 6 servings