Buffalo chicken dip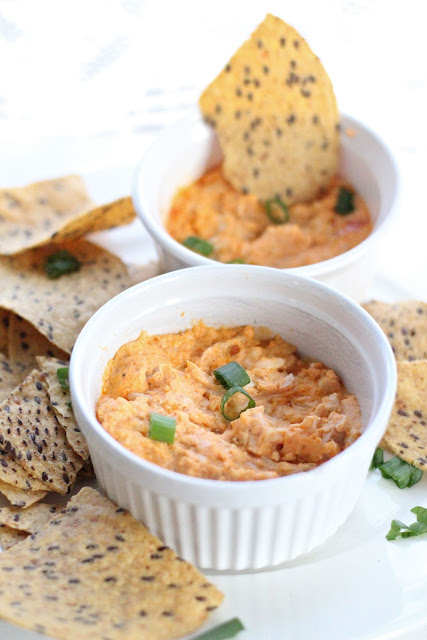 Wow to this buffalo and chicken dip is the bomb…this is one of the dishes I prepared last night for Superbowl Sunday and wow!!
While I made the buffalo dip on the very hot side it was still super good. I served it with multigrain tortillas chips and it was super yummy.
It was a huge hit with my husband and friends and for sure I will be making this dip again for parties and gatherings.
If you want to make this dip with less calories, not that it has a lot, use reduced fat cheese.
There isn't much else to say about this chicken buffalo dip but that you must try it for yourself to appreciate how good it is so until my next post……
Enjoy!!
Here you can see how the dip looked like. The left picture is right before incorporating the chicken into the mixture and the right picture right after and before placing in the oven :-)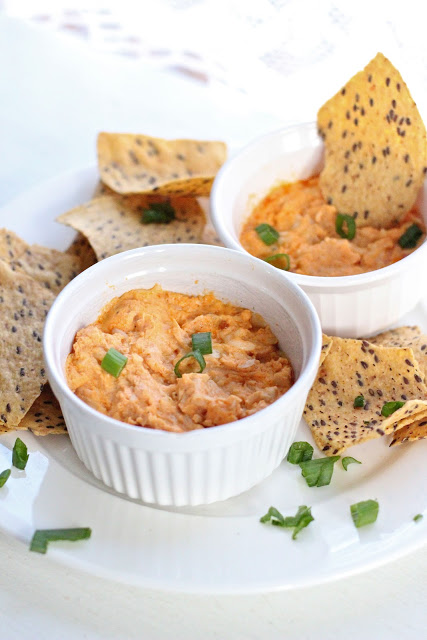 I served the buffalo chicken dip with multigrain tortilla chips but you can serve with whatever you prefer.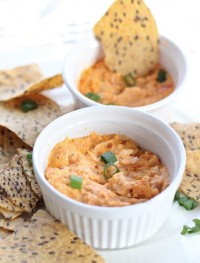 Buffalo chicken dip
Ingredients:
1 8 oz package 1/3 less fat cream cheese
1 1/4 cup plain Greek yogurt
1 1/2 cup shredded mozzarella cheese, more or less if you like
1/2 cup red hot buffalo Frank's wing sauce, more or less if you like
2-3 cups chicken, shredded and cooked, I grilled mine
2-3 tablespoons green onions, chopped, optional
Directions:
Preheat oven to 350F degrees.
In a mixing bowl mix first 4 ingredients and mix through. Add shredded chicken and combine.
Place mixture in a 8 inch baking dish and bake for 20 minutes or until mixture bubbles and cheese is melted through. Serve while hot!!
Next time I will make it with tuna.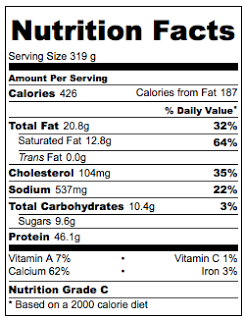 Nutrition facts calculated based in the recipe giving 6 servings