Brownie cake with mocha buttercream frosting
This cake is just plain sensational. No bake, gluten free and vegan. No words to describe this brownie cake with mocha buttercream frosting and the buttercream frosting is also terrific.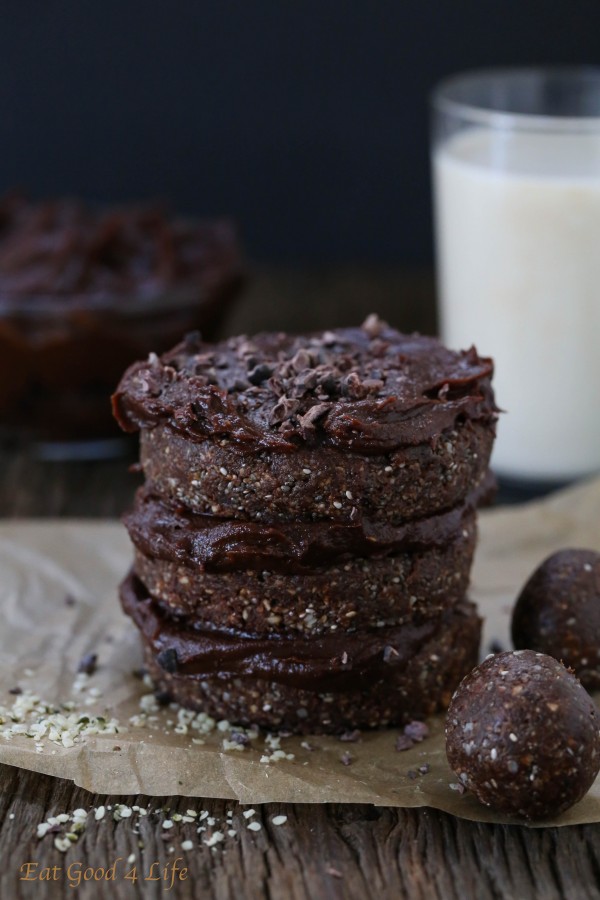 I haven't made something like this in a long time but today I felt inspire to make something that was chocolate flavor and that required no baking. I must say I hit the nail on the head with this sensational and super healthy brownie cake with mocha buttercream frosting.
No only this brownie cake with mocha buttercream frosting is no bake, gluten free and vegan but it is loaded with super foods. To begin with it has flaxseed meal, which is rich in soluble fiber, which will lower your cholesterol naturally, as well as Omega- 3's a natural anti inflammatory.
I also added chia seeds which are also rich in fiber and Omega- 3's.
Finally, I added hulled hemp seeds. I think this is my newly discovered favorite ingredient. When I opened the bag I had a little taste and I was like, OMG…I then proceeded to have a huge handful. I am in love with this nutty tasty ingredient. I have had hemp seeds before but never this hulled kind. They are the best.
I got all these top of the line ingredients from my friends at Bob's Red Mill. They are truly one of my favorite companies to work for. I wish I lived closer to their factory!
I am in love with this brownie cake with mocha buttercream frosting that I am going to make other varieties very soon. Stay tuned because I think they are going to be epic.
Enjoy!
Here you can see the before and after of the brownie batter. When the batter starts to come together you are ready to place it in the cookie moulds of your choice!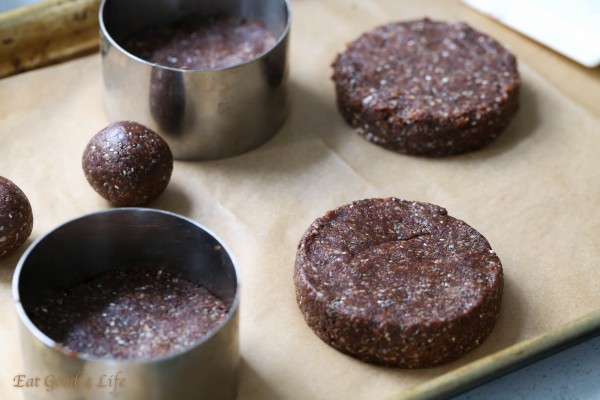 Just press the brownie batter down with your fingers onto the cookie mould. Then just help yourself with a knife to unmould the brownie.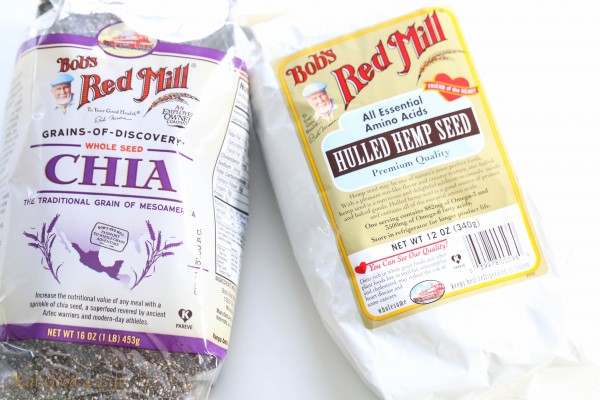 One of my favorite ingredients that I have just recently discovered. Hulled hemp seeds, these are the absolute bomb!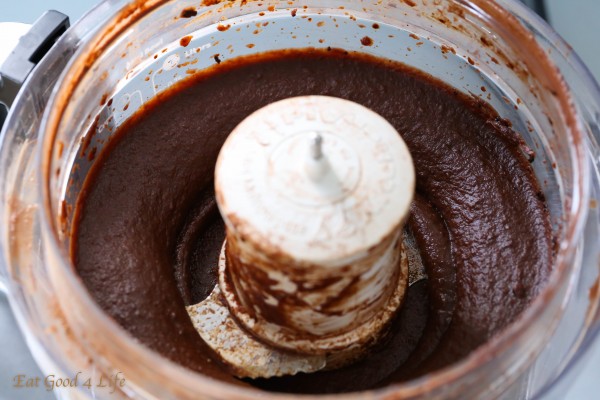 This is the vegan, gluten free mocha buttercream frosting. It is to die for. Excellent on muffins and cakes of any sort. This is going to be my go to buttercream recipe from now on, especially when making raw desserts!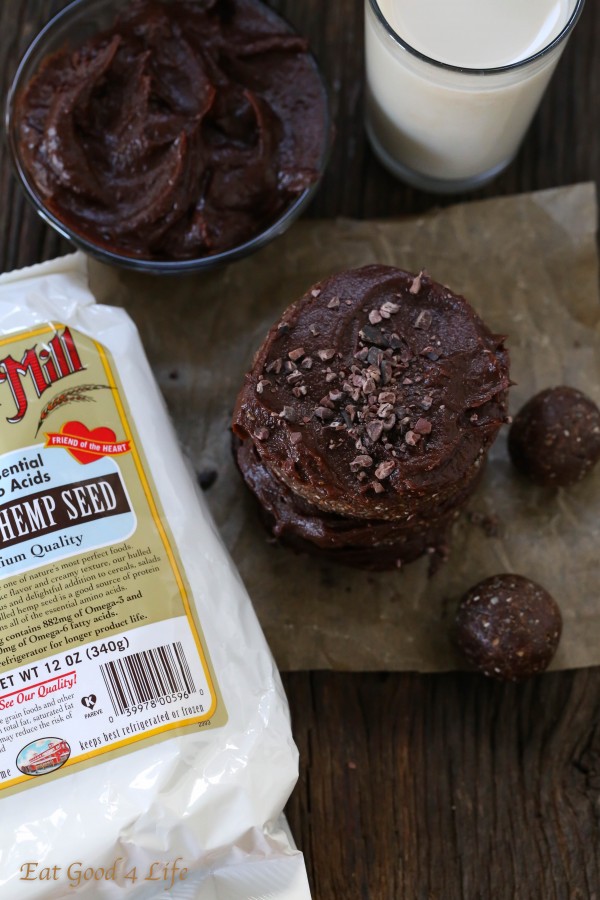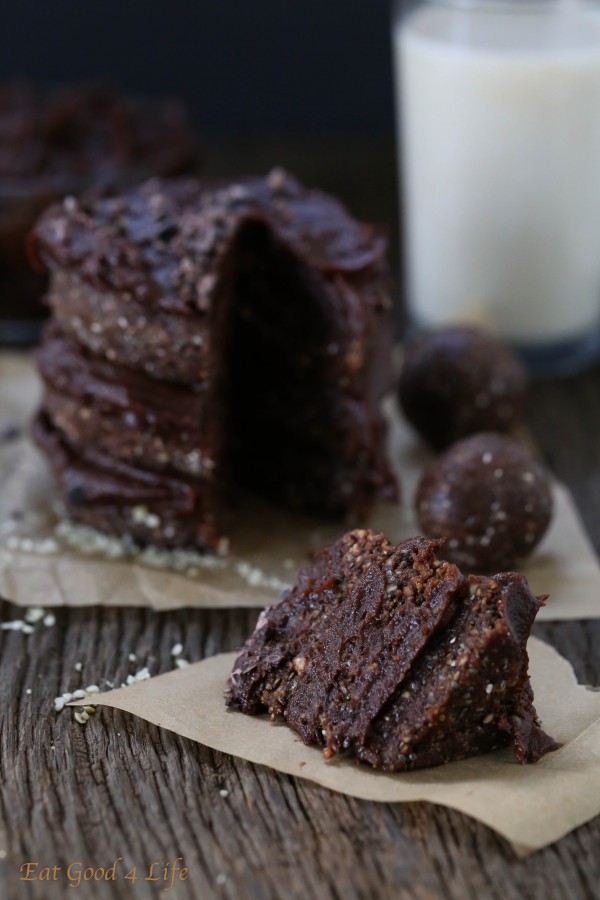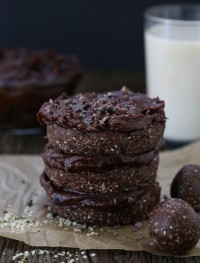 Brownie cake with mocha buttercream frosting
Yield: 6 servings
Total Time: 25 minutes
Ingredients:
Brownie base
Mocha buttercream frosting
1 cup dates, pitted
2 tbs cocoa powder
1/3 cup water
2 tsp instant coffee powder
pinch celtic salt
Directions:
In a food processor add the brownie batter ingredients and pulse until your mixture comes together. Divide batter into 5 equal pieces and press down on the cookie moulds. I used 3 inch round cookie moulds.
Run a knife around the cookie mould edge to help you release the brownie base and place onto a baking sheet. Repeat this procedure until you don't have no more brownie batter.
For the buttercream frosting add all the ingredients to your food processor and pulse until you obtain a homogenous mixture with no lumps.
Place one cookie batter round onto a plate and frost with the buttercream. Repeat to however many layers you like.
Keep leftover brownie batter and buttercream frosting refrigerated.
NOTE: You can use the brownie batter and make balls instead of a cake.