Blueberry strawberry yogurt smoothie
What a better way than starting your day with a healthy refreshing blueberry strawberry yogurt smoothie? I love how convenient, versatile and tasty they can be. We also have them on the go. I got the perfect vessels for them so I sometimes take them to the gym and have them as a post work out drink.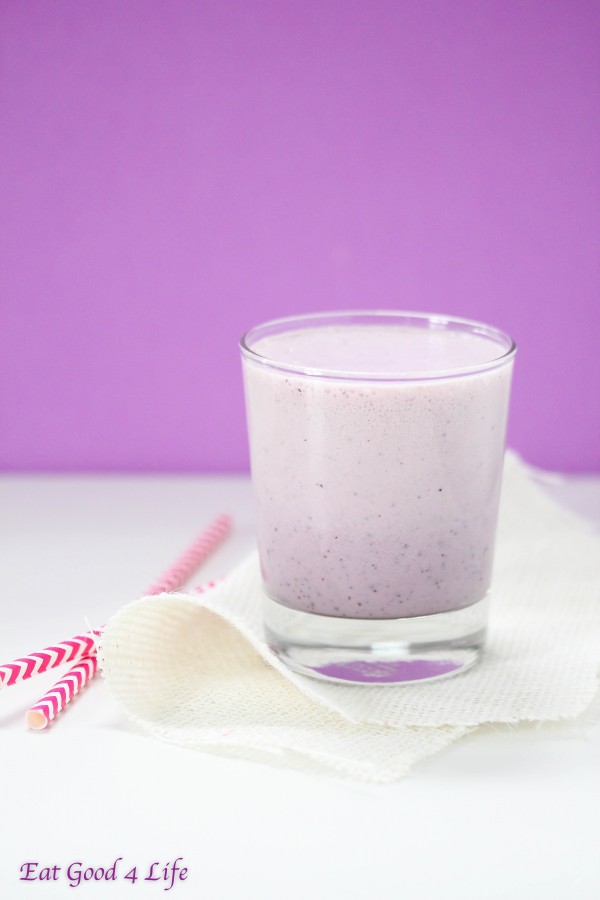 My kids love yogurt. They probably have about two servings on yogurt each day so when ever I incorporate yogurt into smoothies they drink no questions asked.
For this blueberry strawberry yogurt smoothie version I used Yulu Yogurt which is an Aussie Style yogurt that is extra creamy and delicious made here in the US. For the smoothie I choose their strawberry flavor but you could use any other flavor they carry. Next time I will use their honey kind.
Our favorite healthy breakfast routines are to have smoothies, fruit and yogurt parfaits with homemade granola or overnight oats which I do add yogurt to them as well. Because there are so many variations you can make of each my kids never get bored.
Do you know the best part about this blueberry strawberry yogurt smoothie? You can actually make these as frozen popsicles as well. I have done it in many occasions. This is actually great for the summer, however, we do consume them all year round. The only difference is that I actually add more yogurt to the mixture to make it even more creamy. It is the perfect treat and healthy snack for the kids on the hot summer days.
Smoothies are a great way to start the day. Incorporating healthy nutritious ingredients like yogurt into them will increase their protein content as well as certain minerals like calcium or Vitamin D. Try you own variation but make sure you try the extra creamy Yulu Yogurts which you cLICK find here where to purchase.
Enjoy!
Here you can see the blueberry strawberry yogurt smoothie being blended which will take a mater of seconds. So good!!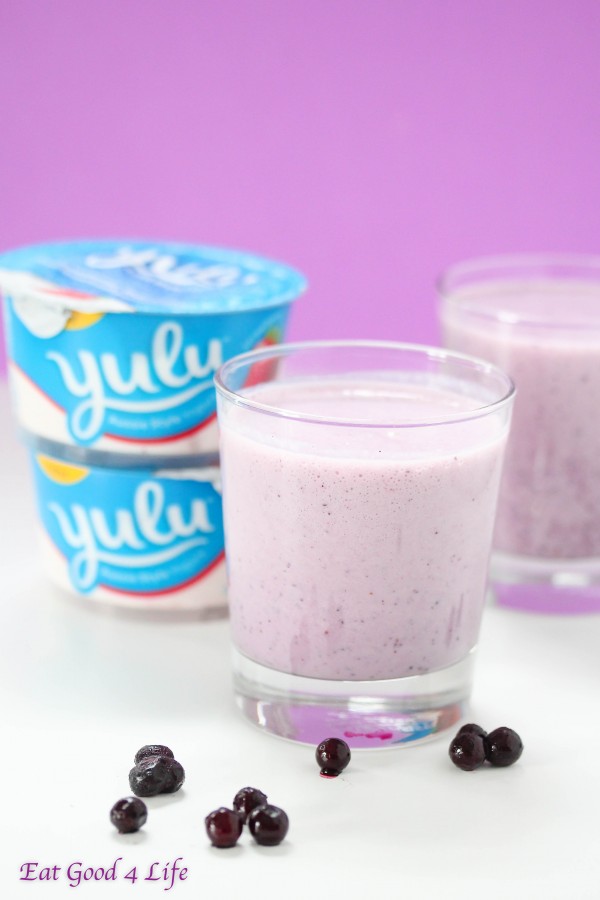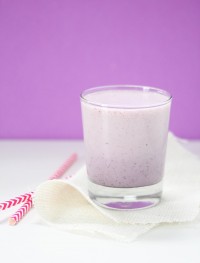 Blueberry and strawberry yogurt smoothie
Yield: 4 smoothies
Total Time: 5 minutes
Ingredients:
2 cups almond milk
1/2 cup frozen organic blueberries
2 tbs maple syrup, optional
2 scoops vanilla protein powder
Directions:
Place all the ingredients in your blender and blend for 20-30 seconds or until all the ingredients are blended together. Serve.
You can make this mixture into frozen popsicles by adding double the amount of yogurt to make it more creamy and thick.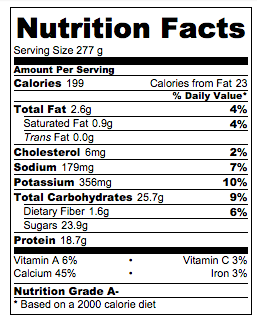 This is a sponsored conversation written by me on behalf of Yulu. The opinions and text are all mine.