Blueberry peach crumble
This post is sponsored by Truvia. All opinions are my own.
I was really excited to make this simple and super easy blueberry peach crumble today, given the fact that both fruits are in season. Often times, I crave something sweet, but don't have much time to be in the kitchen baking, so I typically turn to making some sort of a fruit crumble.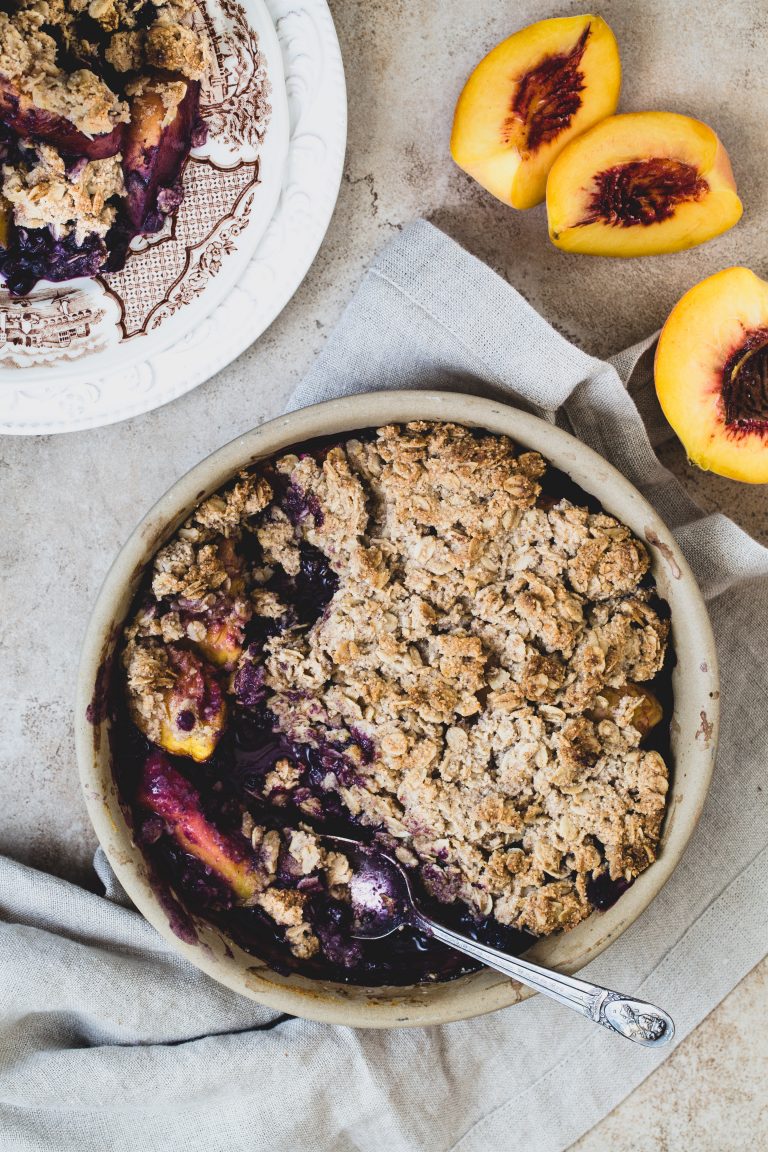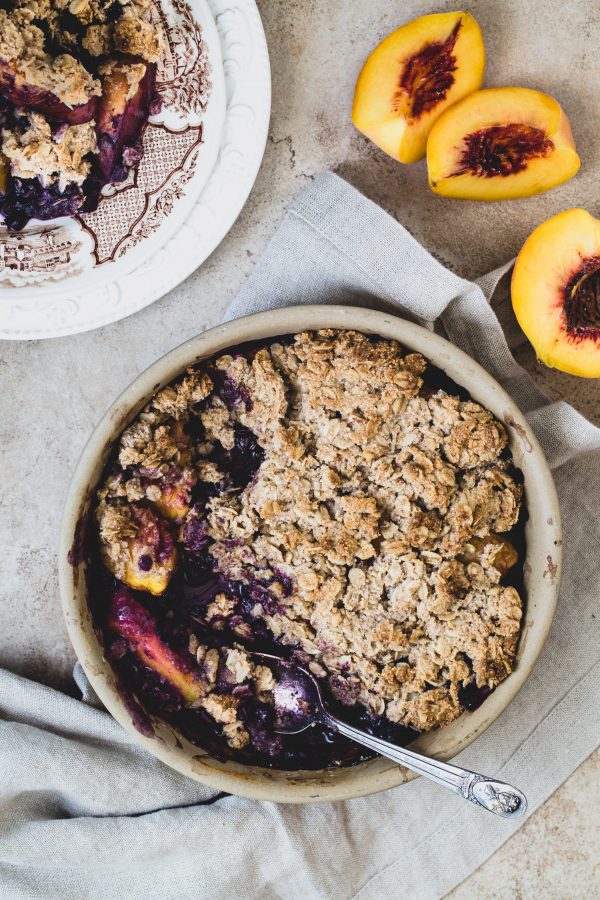 If you are not much of a baker, don't have much time or want to bake something simple, crumble recipes are super easy to put together. There is minimal prep work since you just have to mix a few ingredients together for the topping and place everything on a baking dish. Pretty much from start to finish, it will take about 10 minutes to prepare this dessert. What I also love about this recipe is that it is extremely versatile. Not only can you use any type of fruit that you would like, but you can also add other healthy ingredients to the topping.
For this recipe, I have added unsweetened shredded coconut, as well as chopped nuts. They both work great, so if you would like to add some crunch, go ahead and add any type of chopped nuts you like. I always try to reduce the sugar and calories in my desserts, especially when having fresh fruit as one of the main ingredients.
In this recipe, I used Truvia Nectar, a blend of stevia leaf extract and honey with 50% fewer calories than sugar, to add the taste and sweetness of honey to the fruit crumble while keeping the sugar to only 16 grams per serving! And since Truvia Nectar is twice as sweet as honey, you only need half as much (remember ½ teaspoon of Truvia Nectar is equal to 1 teaspoon of sugar or honey). For my diabetic readers who are managing sugar intake, and those wanting to reduce sugar in their diets, this may be a great option for you.
It was also a great addition in the topping, adding a touch of sweetness and helping to get the consistency just right! And since it's a liquid, I avoided adding extra coconut oil, helping to keep the fat and carbohydrate content low. A win win.
I actually wish I doubled the batch of the crumble because it was just enough for 4 servings—next time I will! This could also be served with a little bit of yogurt or ice cream, though it is great on its own!
I hope you like this amazing, super easy and reduced-calorie blueberry peach crumble.
Enjoy!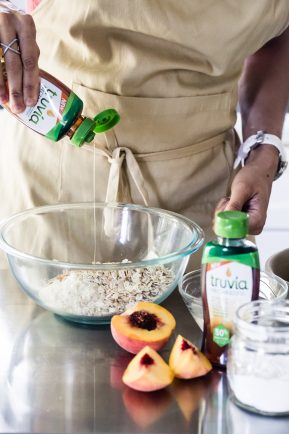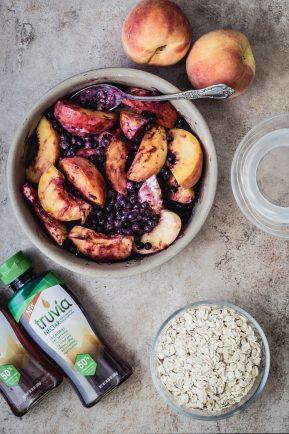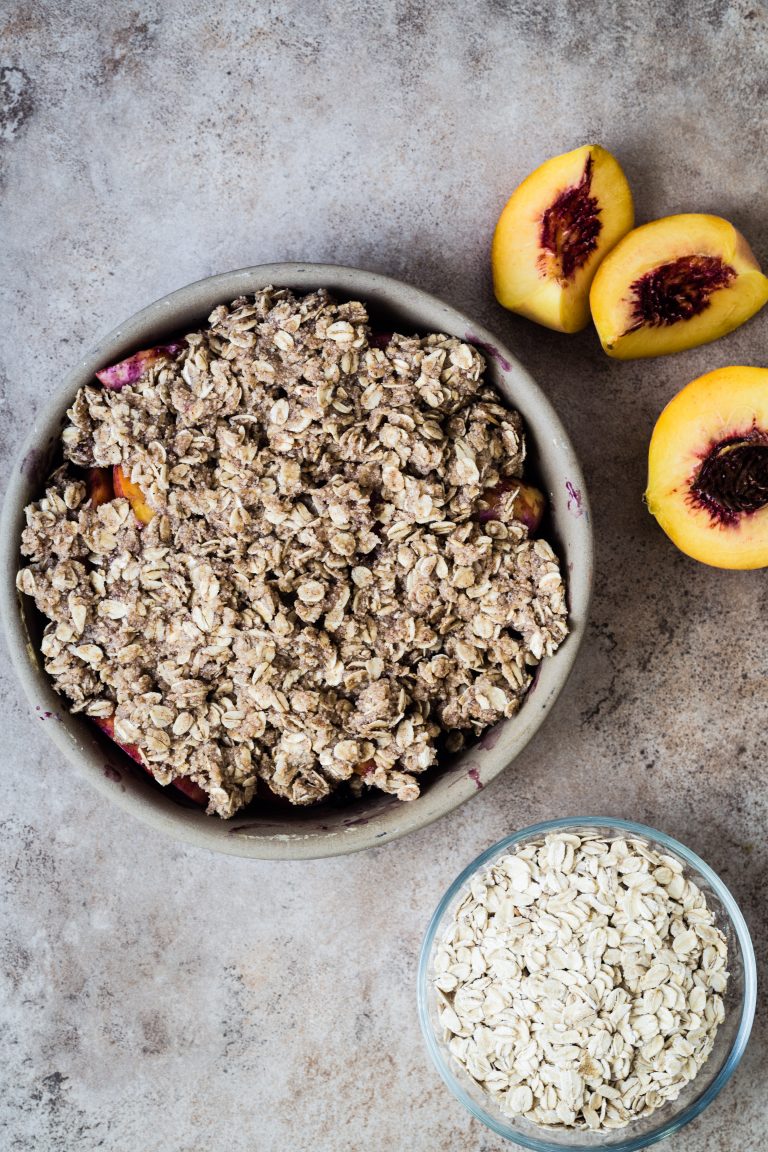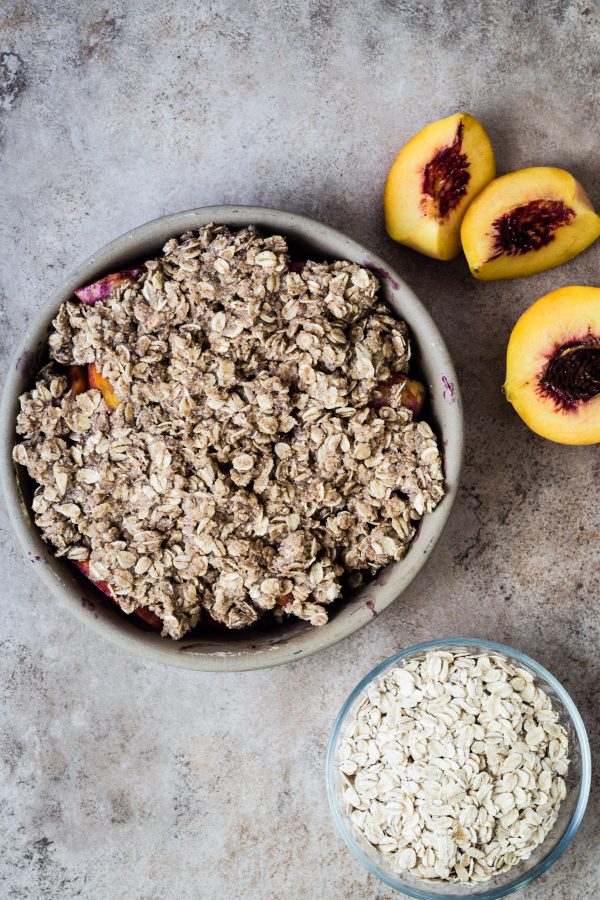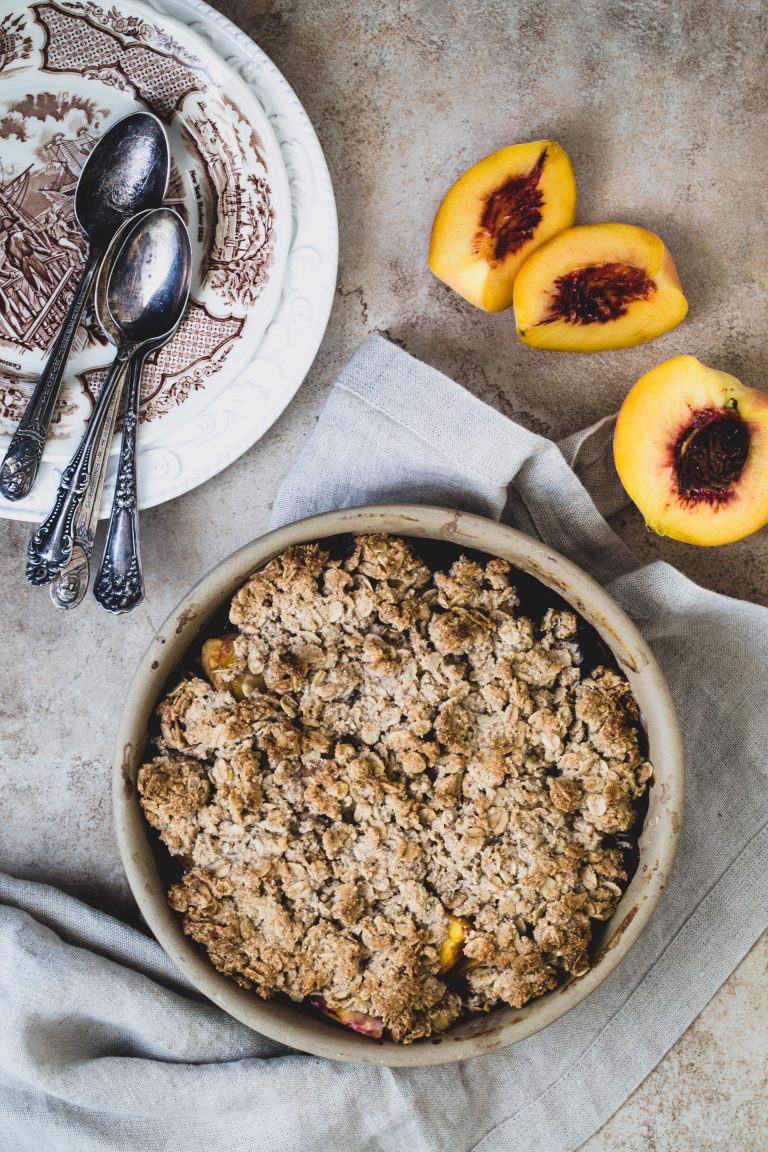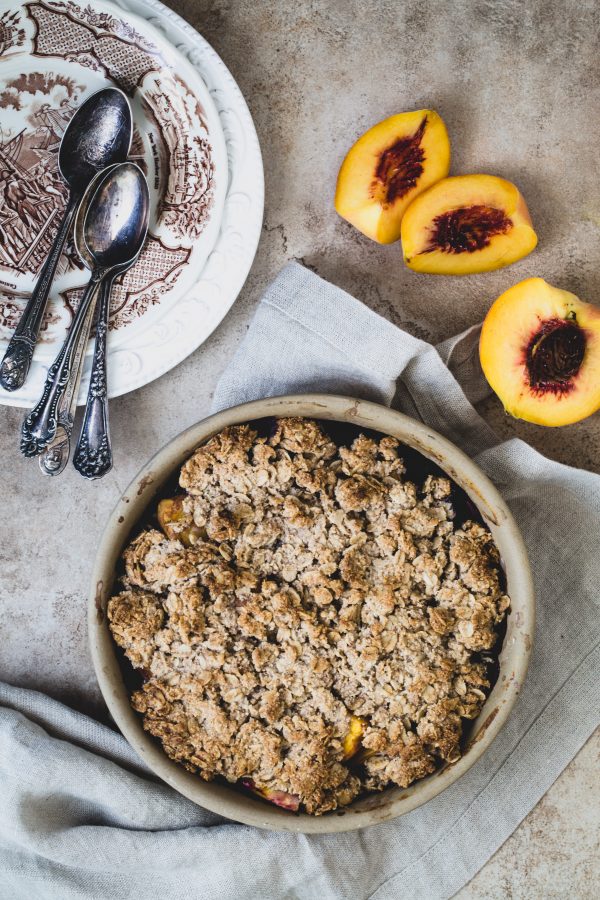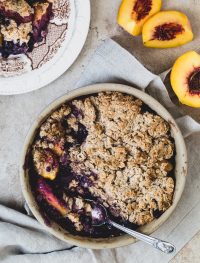 Blueberry peach crumble
Ingredients:
Directions:
Preheat your oven to 375 F. In a small mixing bowl combine the peaches, blueberries, arrowroot powder, and Truvia Nectar. Combine. Place the fruit mixture in a baking dish and set aside.
In a large mixing bowl, mix the rest of the ingredients until you obtain a cohesive mixture. Spread this mixture evenly over the peaches.
Bake for 25-30 minutes or until the top starts to brown. Best if served warm or as we did with some ice cream.