Blueberry Crumb Bars – Gluten free and vegan
I love making fruity desserts when ever fruit is season, thus for these Blueberry Crumb Bars I couldn't wait for all the blueberries that I am seeing in the supermarket today and put them to use.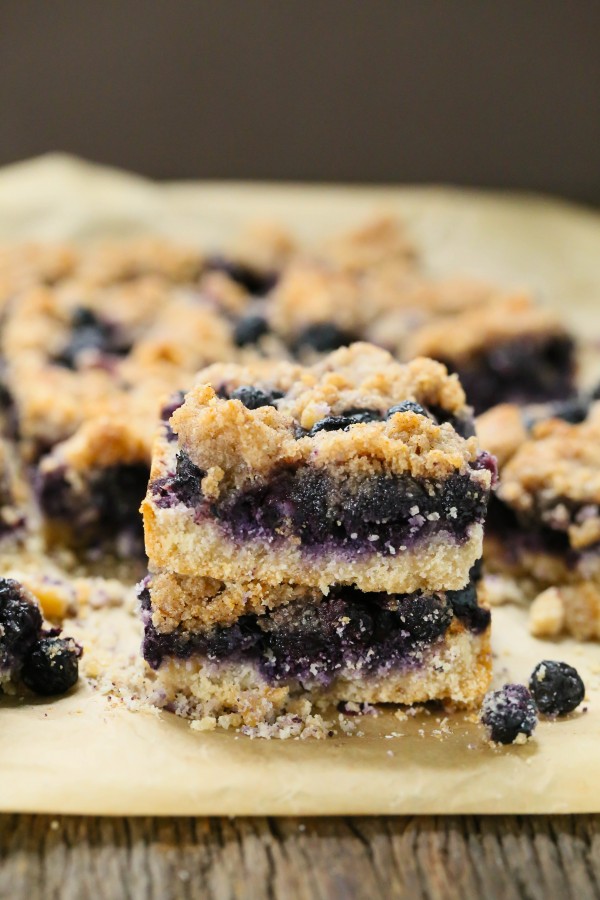 I love these Blueberry Crumb Bars because not only they are gluten free and vegan but because they are pretty easy to make and delicious. They are healthy enough to be able to be eaten for breakfast!
Don't get me wrong, I eat pretty healthy, exercise and always cook from scratch using the best quality ingredients there is, but sometimes I like to be naughty and just eat dessert for breakfast. I am sure you have done that before too. Besides, these blueberry crumb bars are not that sweet at all.
For this particular recipe, if you like to use any other fresh fruit i am sure it will work as well. Peaches, apples and cherries would work great and while you can use fresh fruit note that I used frozen. The recipe turned perfect so don't be afraid of using frozen fruit.
If you wold like to make this Blueberry Crumb Bars crumb recipe visit my friends at nuts.com. They have all the necessary ingredients for this recipe and much more. They have a huge selection of nuts, flours, dried fruits and pretty much anything to bake with.
Enjoy!