Blueberry almond oatmeal
I have been looking to make a new version of oatmeal lately so I came up with this blueberry almond oatmeal since I had a lot of frozen blueberries available. I always keep frozen organic fruit in my freezer for smoothies and things of this nature. Frozen fruit comes in really handy sometimes!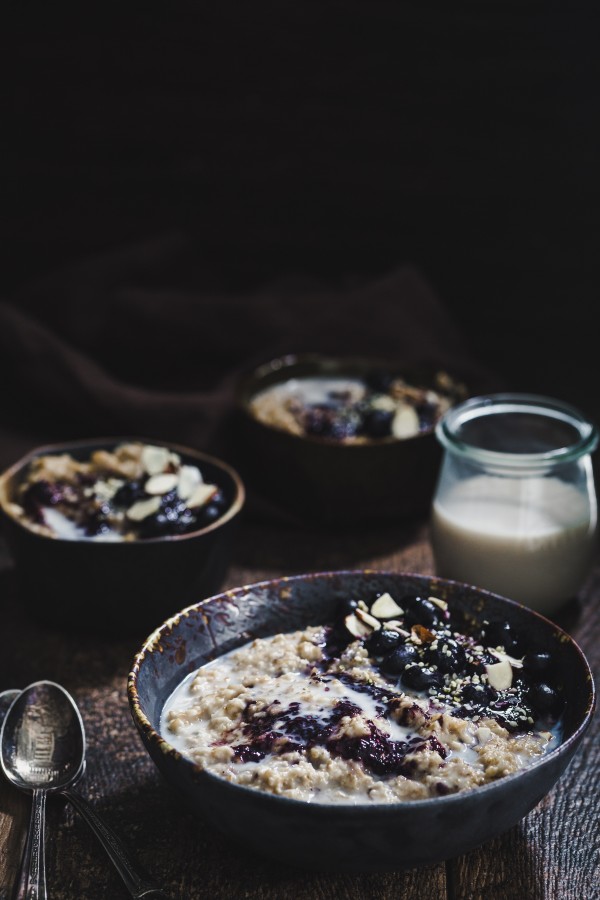 Frozen fruit is great to have in stock. I always make sure I have plenty of it so I can use for frozen popsicles, smoothies and oatmeal. For this blueberry almond oatmeal you can use any other fruit of your choice, however, blueberries work rather well. I really loved the combo of the blueberries and almonds.
For the milk of choice I used Silk Unsweetened Almond Milk but any unsweetened variety would work. This way you can control the amount of sugar that goes in your blueberry almond oatmeal.
In order to obtain some coupons from Silk make sure you visit this link. This way you can save some money while making your oatmeal!!
While I made quite a bit of this blueberry almond oatmeal you can half the amount if you like. I tend to make quite a bit of it because we are a family of four and we have it every day of the week, thus this amount will only last us about 4-5 days.
I also tend to take it as a snack in ball jars. It is very convenient as this works for breakfast or for a snack.
Well I hope you get to make this recipe. You can use regular oats for a quicker version but I wanted to use quick rolled oats this time for a different texture.
Enjoy!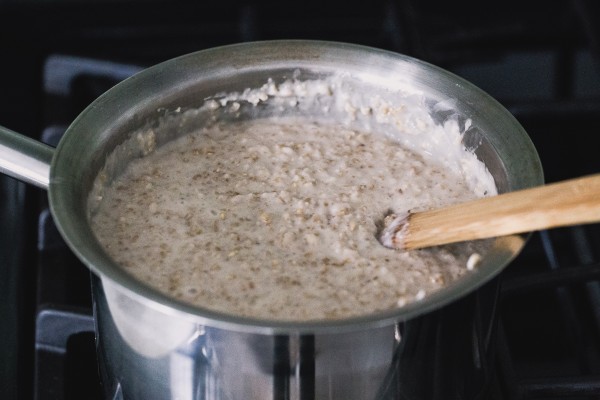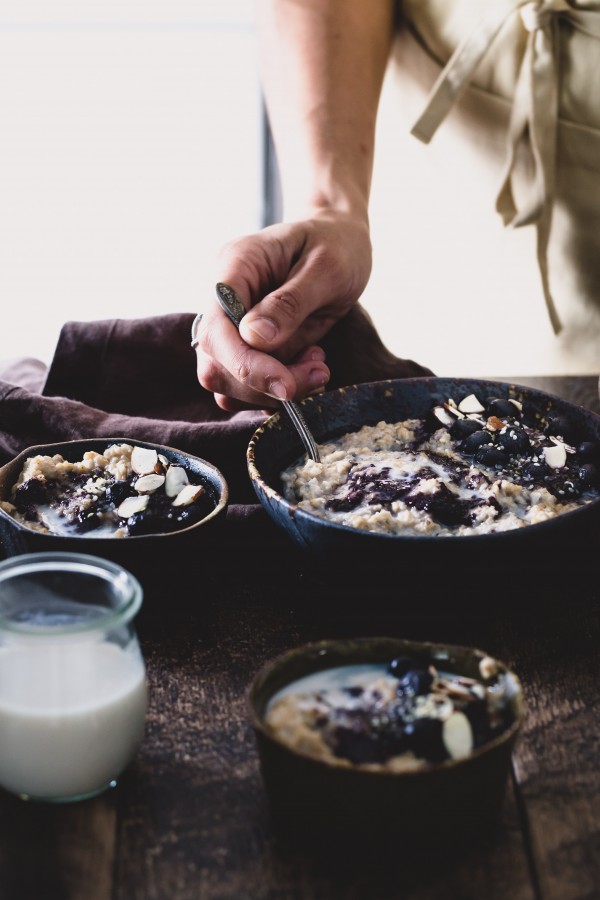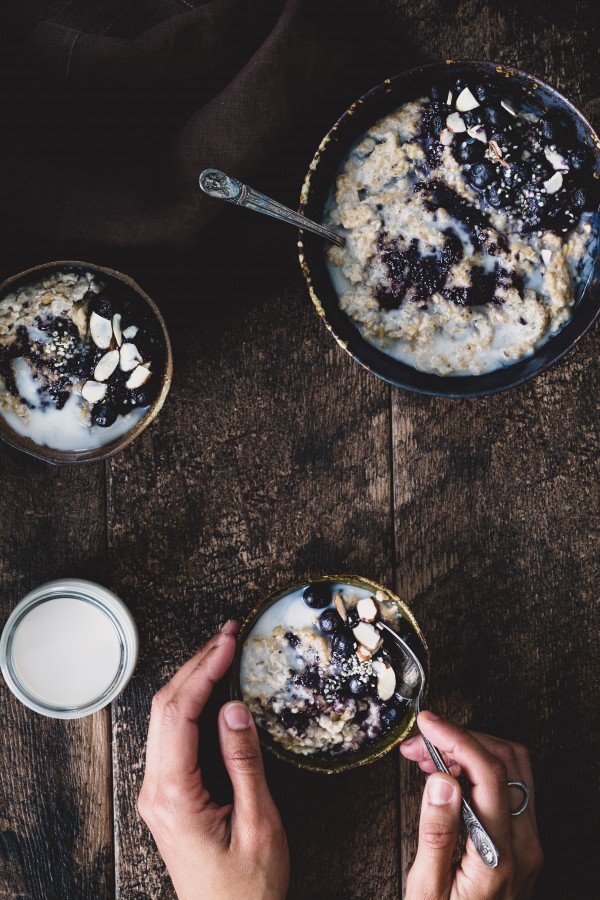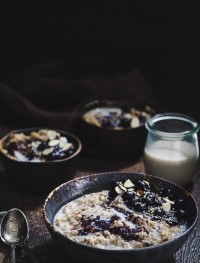 Blueberry almond oatmeal
Yield: 12 servings
Total Time: 40 minutes
Ingredients:
Directions:
I a large pot add all the ingredients except blueberries and almonds. Cook over medium to low heat stirring occasionally to make sure the oats don't stick to the bottom.
Cook until the oats becomes soft. I cooked mine for about 30 minutes. Once the oats are cooked, fold in the blueberries and almonds with a spatula and serve.
You can keep the mixture covered in the refrigerator for up to 5 days.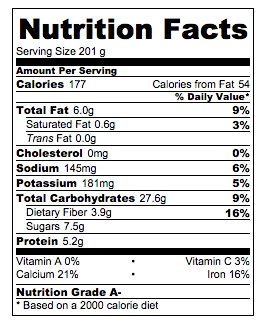 This is a sponsored conversation written by me on behalf of Silk. The opinions and text are all mine.