Black bean cake with coffee frosting
This black bean cake with coffee frosting has been one of my old time favorite recipes I made when I started my blog. I have been trying to fix the recipe ever since but this version is pretty close to the result I have been waiting for so I hope you like it.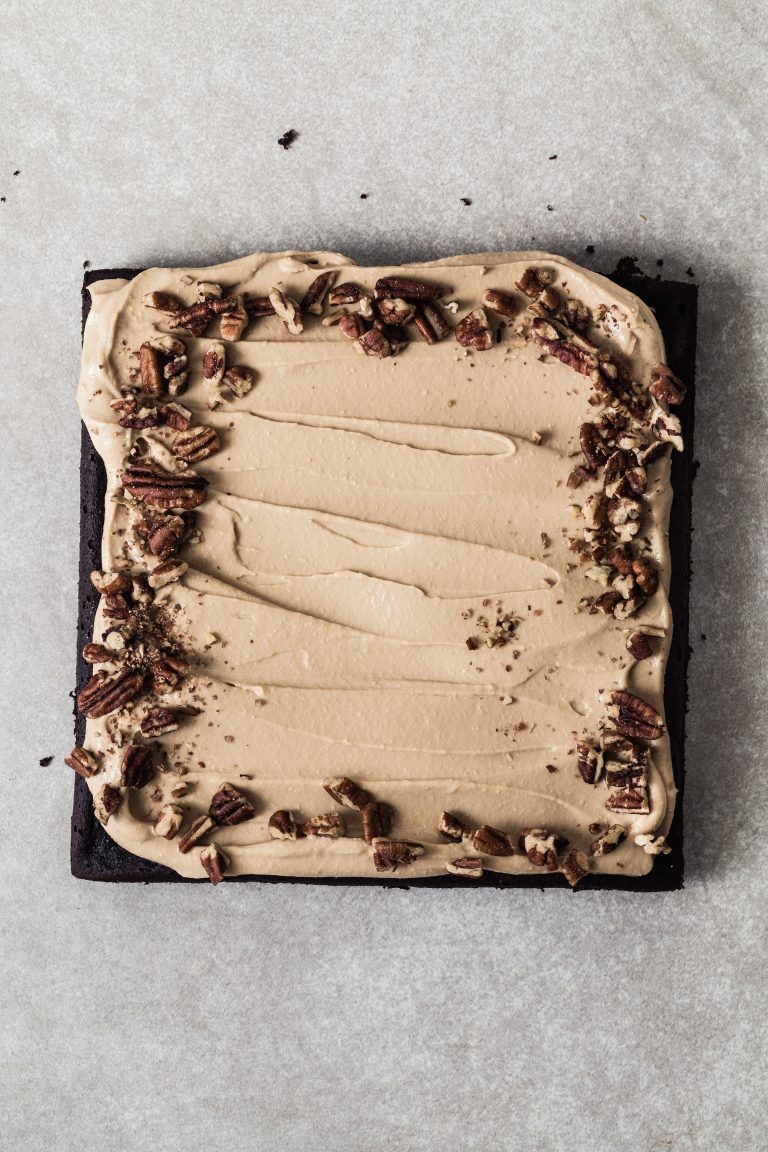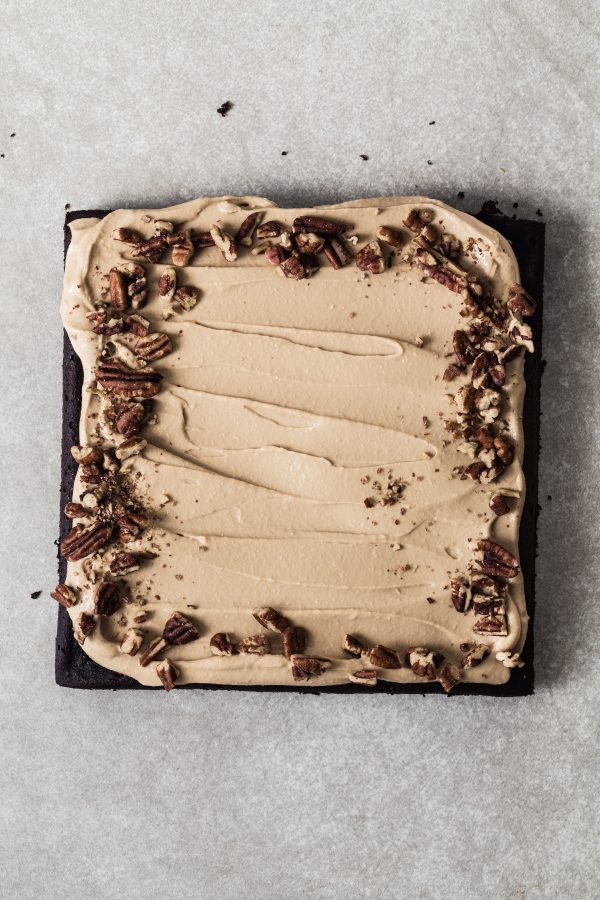 Even though this is the version that will remain for now, I think next time I make it I will double the batch to have a taller cake which will satisfy me more, especially after it is frosted. As far as the frosting is concern, I think it has been one of the best frosting recipes I have ever made. I haven't posted anything similar before, so you are welcome!
If you are looking for a healthier frosting recipe this is the one you should try. High in protein and not that sweet at all.
This version is made with tofu but don't be turned off by it. It is truly an awesome recipe. I hate when cake frostings are so sweet you can't event taste the flavor of it. I really hate that. This frosting is not that sweet but you can modify the sweetness to your liking so if you would like to add more maple syrup go ahead.
If you guys want to make something sweet that won't derail your dietary efforts this would be a great contender. This black bean cake with coffee frosting is full of protein, it is gluten free and not so bad for you. A super win recipe in my book.
I have actually made double the batch of the frosting and froze half of it so I hope it tastes the same as to when I made it at first. I will be using it this coming weekend so I hope it doesn't have to go to waste.
If you are looking for a healthier take on chocolate cake look no further. This black bean cake with coffee frosting will satisfy anyone so I hope you like it as much as we did.
Enjoy!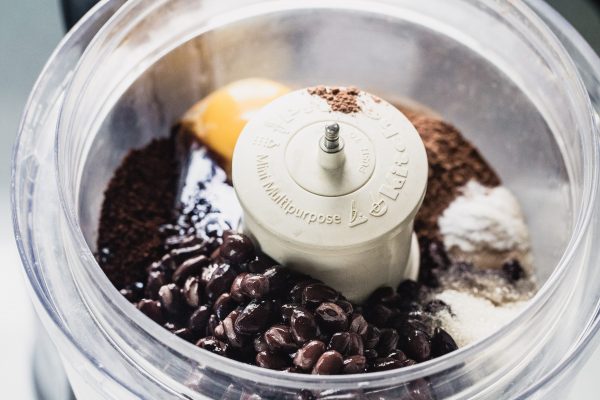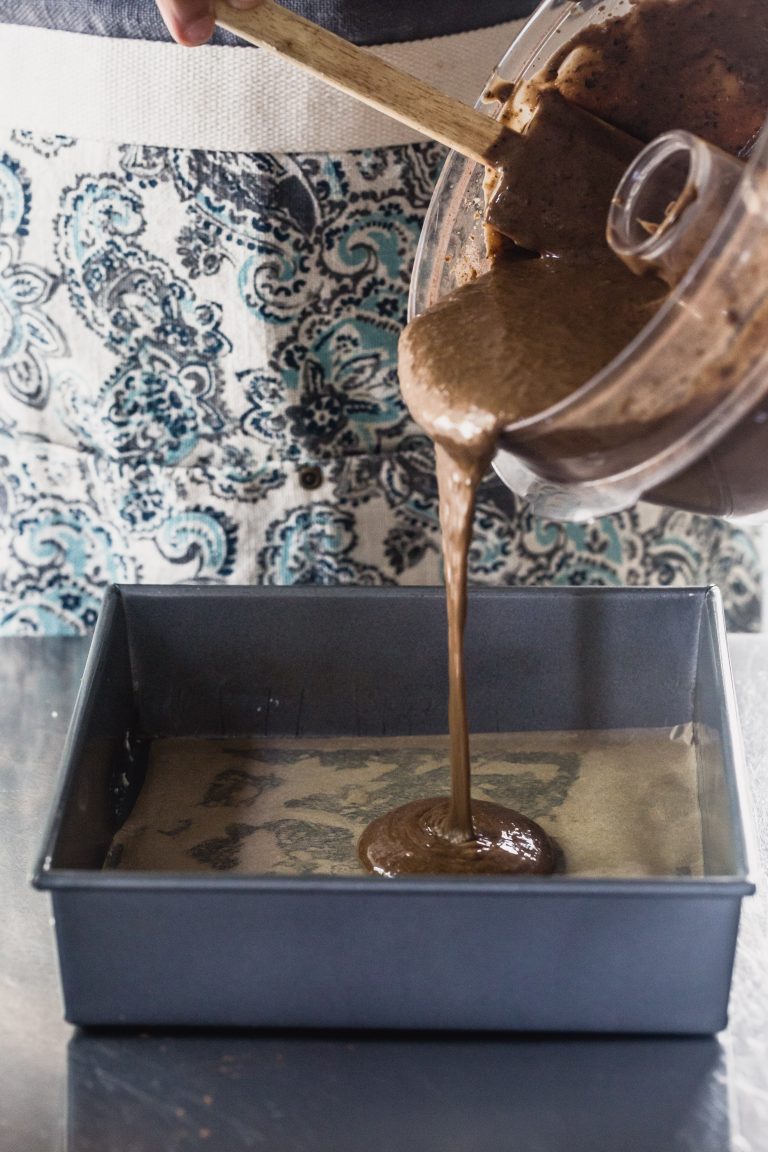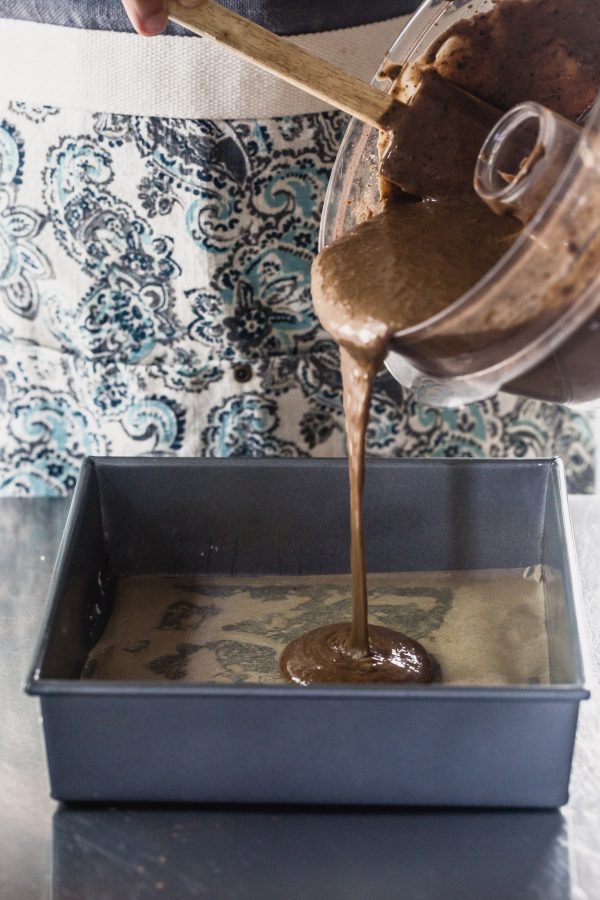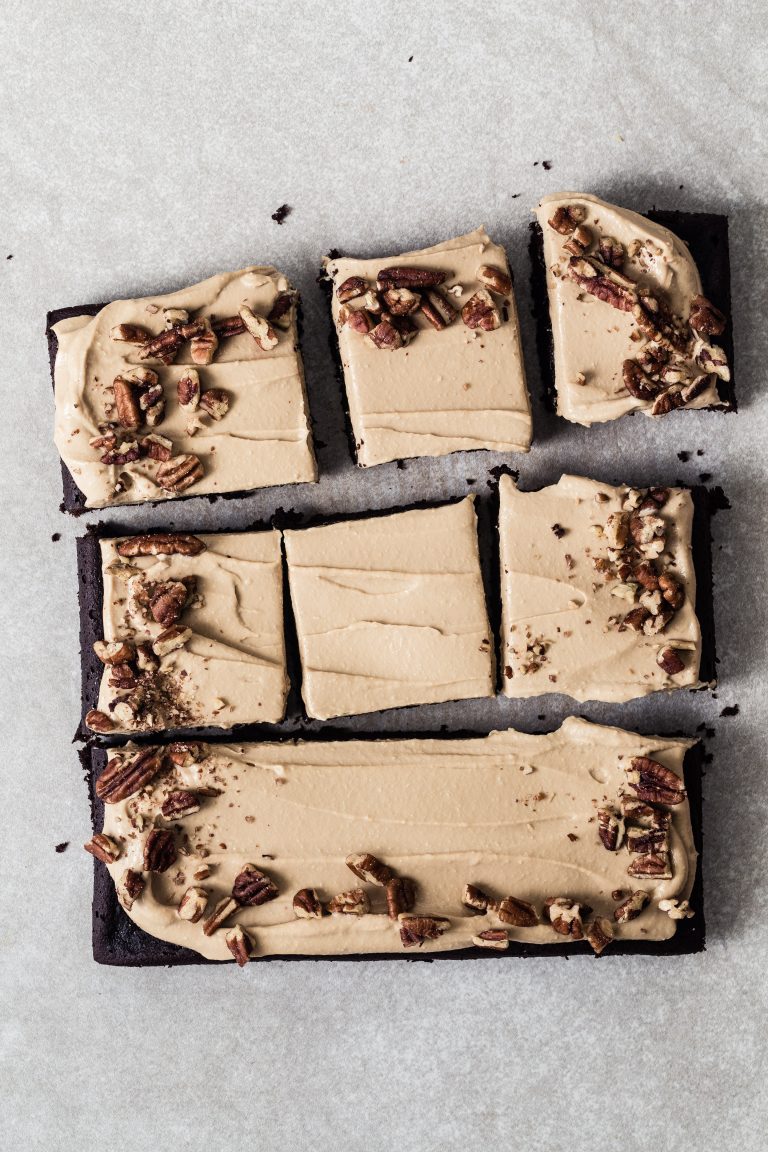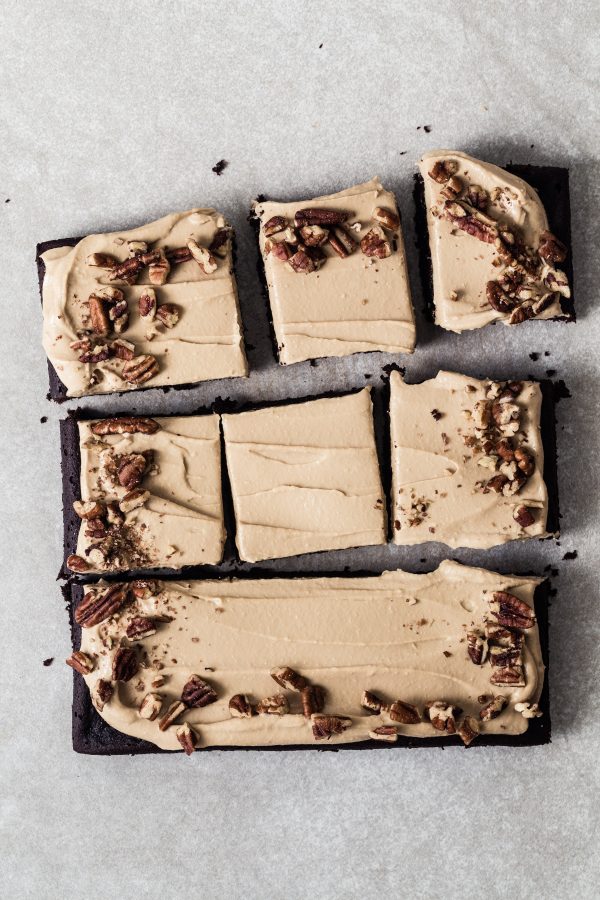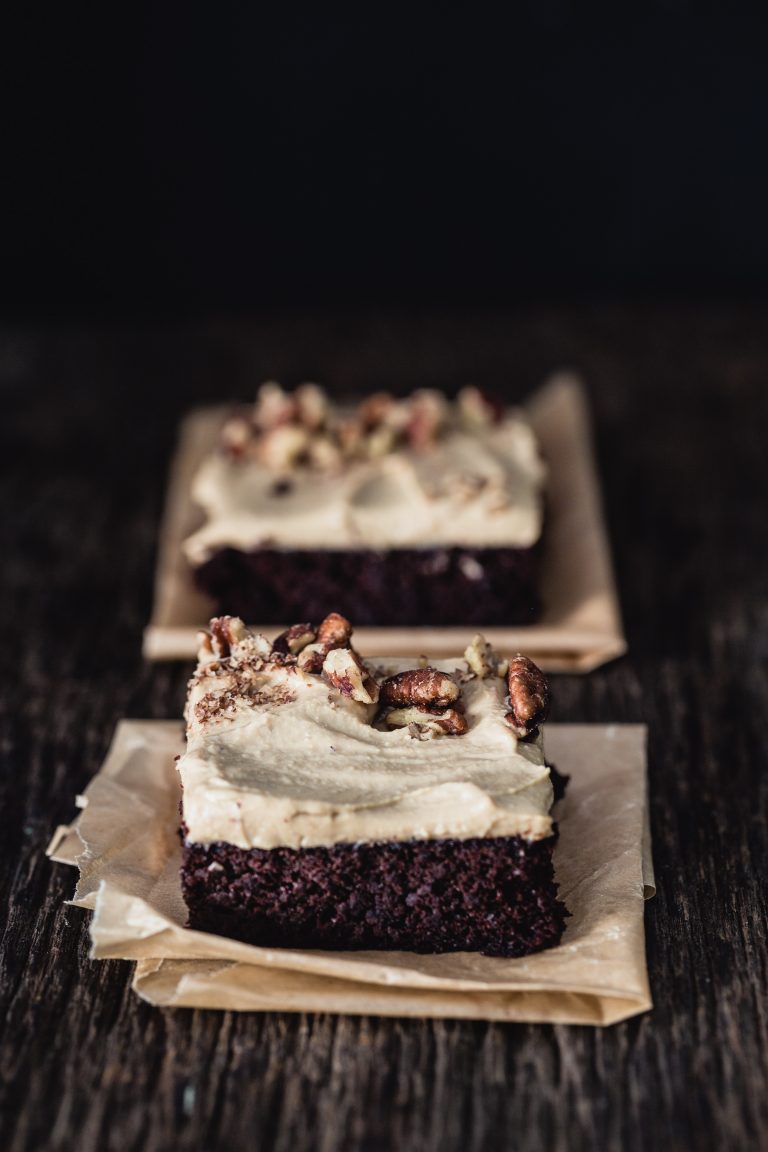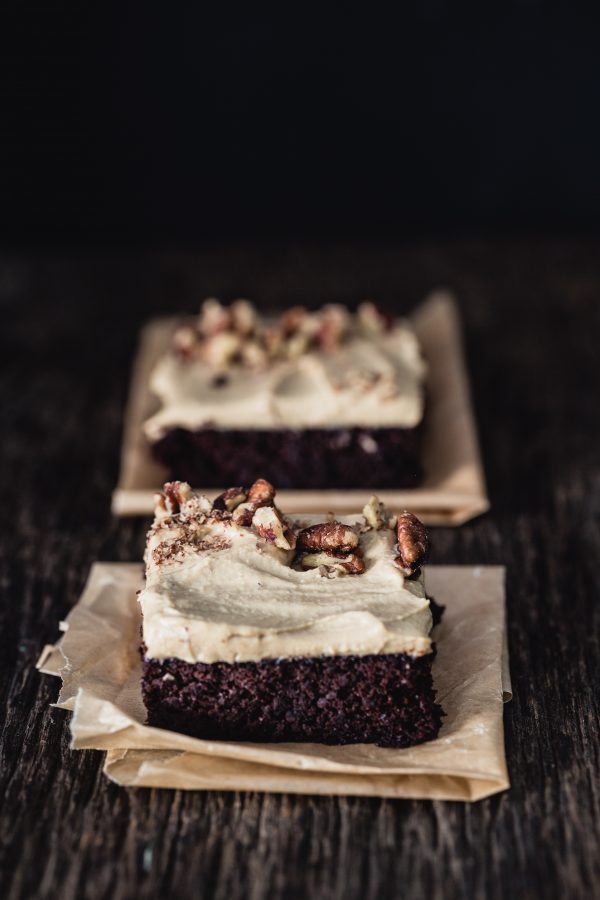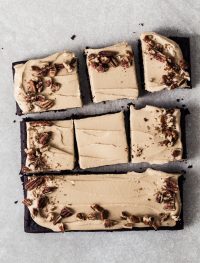 Black bean cake with coffee frosting
Yield: 8 servings
Total Time: 45 minutes
Ingredients:
Directions:
Preheat oven to 350 degrees F. Place unbleached parchment paper in the bottom of an 8×8″ baking pan. Grease the sides. This will be your security blanket to make sure the cake doesn't stick to the pan!!
Place all the batter ingredients in a food processor or blender and pulse thoroughly until smooth and well combined.
Pour batter into the baking dish. Bake for 35-40 minutes or until the top is dry and edges begin to pull away from the baking pan. Cool completely before frosting.
Unwrapped the tofu and place it in a plate.  Place a couple of paper towels on top of the tofu followed by a heavy book. Leave the book over the tofu for 20-30 minutes. There would be a lot of liquid in the plate. Drain the liquid that will accumulate in the plate.
In a food processor add all of the frosting ingredients and pulse until you obtain a smooth homogenous consistency. Spread the frosting over the cake and top with some chopped pecans if you like. Serve.
NOTE: If you will like a taller cake double the batter ingredients. I know I will next time I make it.