Beet and mixed berry smoothie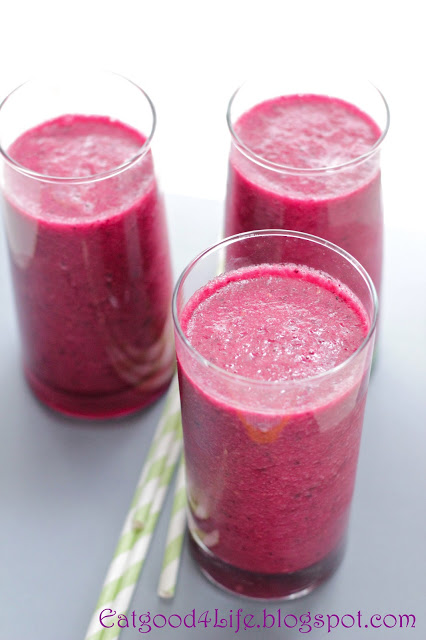 I have been experimenting with smoothies lately and getting more creative. I want to try other flavors and ingredients so stay tuned for new ones to come.
This beet smoothie is a prime example. I did too use beets for another smoothie not long ago and we really liked it. I think the ginger in that one was what made the smoothie over the top.
This beet smoothie version is good too but I think it resembled a bit more of the beet flavor. It was no a favorite for my kids but they did drank it anyways :-)
For the e-books I have included a few awesome smoothies that I think everyone is sure to like. So far my kids are loving them so I hope you do too.
If you are not fond off or can't get veggies and fruits in your diet through out the day much you should try to make smoothies. They are super simple to put together, quick and ultra nutritious.
I have seen many places that do sell them but to tell you the truth I find them very expensive and not as good. I also find them super sweet too, which pretty much ruins the smoothie.
Anyhow, let me know how like this beet and berry smoothie if you get to try it.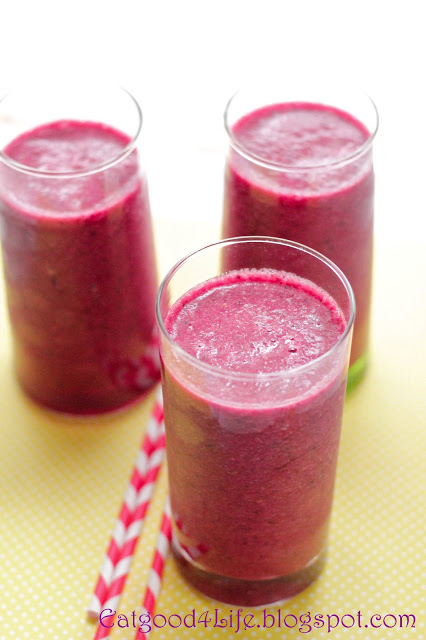 This smoothie is really good. If you like you can add more mixed berries. I just added 6 oz. I have just discovered roasted organic beets at my store and I am going to use them much more often. I actually want to use them to make some type or red velvet cake so will see how it goes!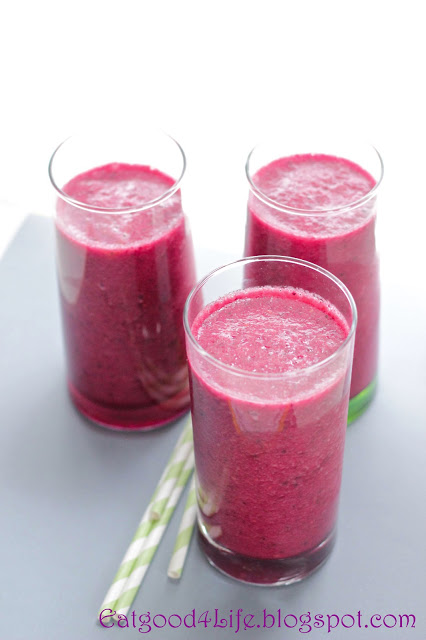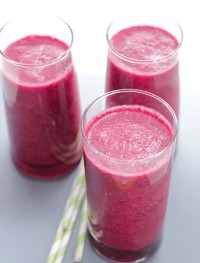 Beet and Mixed Berry Smoothie
Ingredients:
4 cups apple juice
2-3 ripe bananas
9 oz roasted organic frozen beets, I buy them at the store already roasted and then I freeze them
6 oz mixed organic berries, frozen or fresh
Place all of the ingredients in the blender and blend until smooth.
Directions:
Place all of the ingredients in the blender and blend until smooth.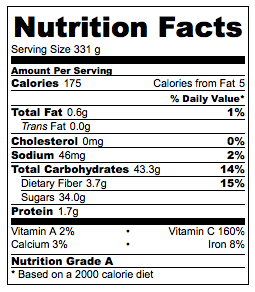 Nutrition facts calculated based on the recipe giving 5 servings.