Basil humus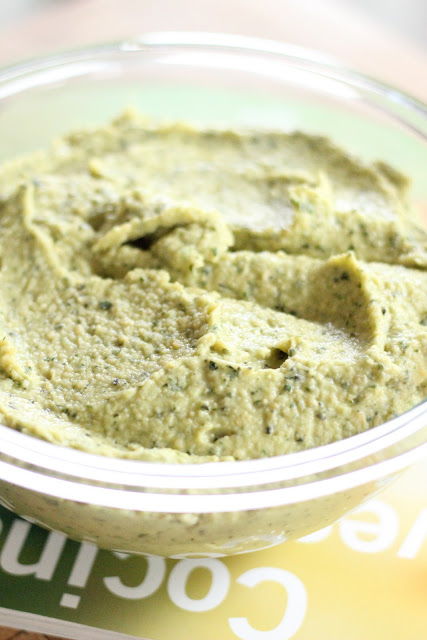 Who doesn't like humus? I don't know any one who doesn't.
This past thanksgiving, thanks to my sister in law who bought it, I tried basil humus for the first time. It was from my favorite store, Trader Joes'.  Although it was made with white beans it tasted superb so I figured, I have to make it.
I have made humus many times before, so I thought making this version should not be hard. On this version I did use Tahini, which gave the humus a deep toasty flavor.
You can also check my other version of humus, sun dried tomato humus, which is under appetizers. Now, I do use water to make the humus consistency better. You can use olive oil instead but by using water you decrease the calories, plus the cost :-)
On any event, I thought this was pretty good, so I used it on some salmon sandwiches I made today. I will post the recipe on the sandwiches soon.
Enjoy!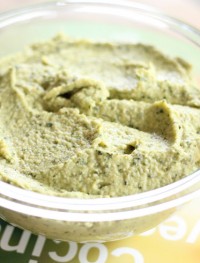 Basil Hummus
Ingredients:
2 1lb can of chick peas, drained, do not get organic the consistency it is not the same at all
2- 3 cups of fresh basil leaves.
2/4 to 3/4 cups of water, If it is to dry then add the remainder 1/4 cup, I always do
1/4 cup olive oil.
1/3 cup Tahini
Juice of one lemon
6 - 8 cloves of garlic,  I use even more, we love it spicy and we love garlic
Salt to taste, I used 1/2 teaspoon
Directions:
Mix all ingredients in the food processor and transfer mixture to a bowl. Your are done :-)