Basil Humus and Pesto Salmon Sandwiches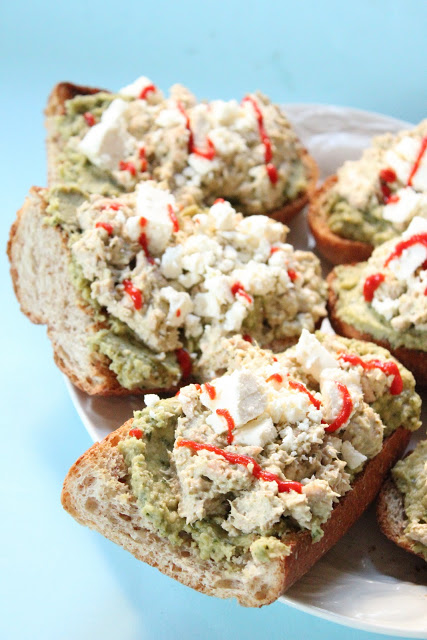 This is what I came up with after making the basil humus. I had some feta cheese, pesto and salmon cans in my pantry, plus other ingredients, so I though of making this combination and voila. Pretty good right? or at least we though so :-)
You can use any other type of humus and also tuna if you prefer. Any other type of cheese or just simply make your own combination. This was an easy fix, yet nutritious and delicious.
Enjoy!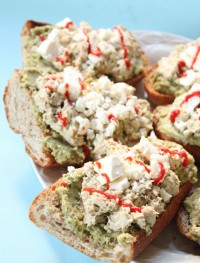 Basil Humus and Pesto Salmon Sandwiches
Ingredients:
2 whole wheat baguettes
2 cups basil humus
3 cans salmon
4 tablespoons pesto
4 tablespoons mayonnaise
4 eggs, boiled
Sriracha sauce, any other hot sauce will do
1 cup feta cheese
Directions:
In a bowl mix salmon, pesto, mayo and eggs. Cut the baguettes length wise and place some humus followed by the salmon mixture and cheese. Place some hot sauce on each slice if you desire and serve.