Barbequed Pesto shrimp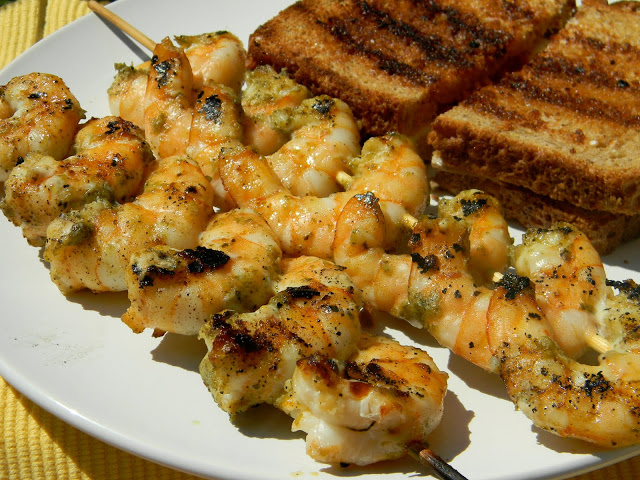 Ok so this recipe is super easy. Me and my family had it this past weekend. My neighbor got us some fresh shrimp from the market and my family and I were in the mood for barbecue food so I went ahead and grilled the shrimp, I am so glad I did!
It took about 5 minutes to whip it together and I could not believe how good it was.
I normally try to get organic poultry, dairy, fruits and veggies as much as possible but seafood really does not matter. Hopping that this one in not farmed but while caught from the market was good enough.
Enjoy!!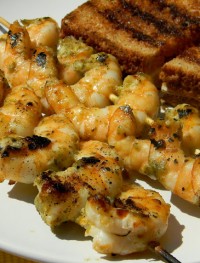 Barbequed Pesto shrimp
Ingredients:
2 lb of large uncooked shrimp
4-6 tablespoons of pesto sauce
4 tablespoons of butter at room temperature
Salt to taste
Directions:
Combine pesto and butter together to form a paste. Mix in the shrimp and place on grill skewers. Sprinkle shrimp with salt. Grill on each side at medium low heat on the grill for about 3-4 minutes on each side. Enjoy