Banana, Apple and Oatmeal Muffins
I have made many different type of muffins before but this banana, apple and oatmeal muffins are by far one of my ultimate favorite ones. These are healthy, easy and only have 175 calories.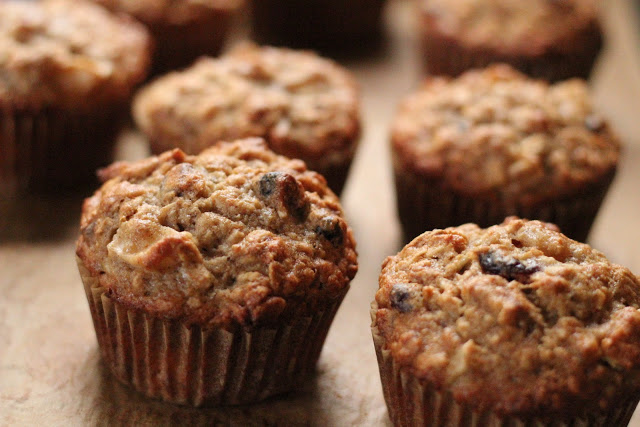 Wow to these banana, apple and oatmeal muffins. These are just fantastic. They also taste super good and moist. The apples gives them that little something that makes them even better, not to mentioned the mashed bananas. I made a batch this morning and there are only half of them left.
I also baked a couple on these banana muffins on fun molds for my son, you can see on the last picture. He thinks he is eating something special, and healthy, how sweet.
I hope you get to try them soon. They freeze really good and are a great alternative to breakfast on the go.
Enjoy!
These banana, apple and oatmeal muffins are just to die for…and good for you :-)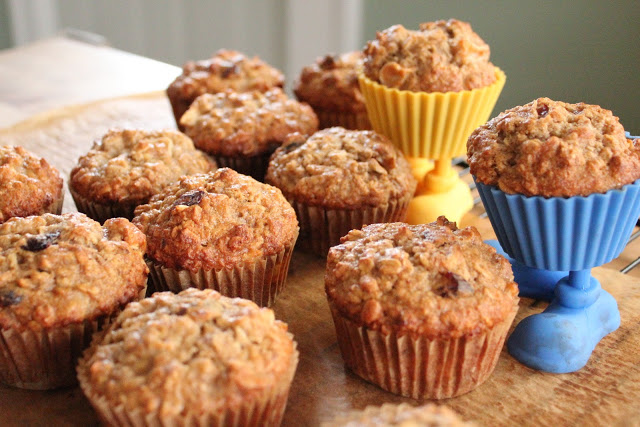 In this picture you can see the fun molds that I used for my son, which he loves. The muffins baked pretty well on them.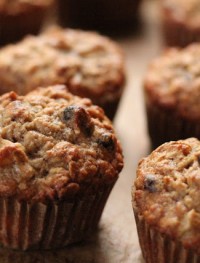 Banana, Apple and Oatmeal Muffins
Yield: 16 muffins
Total Time: 20-30 minutes
Ingredients:
2 ripe bananas, mashed
1 organic egg
1/4 cup olive oil
1/3 cup organic milk, any other milk will work
1/3 cup unrefined sugar, or honey or maple syrup
2 medium apples, pealed and chopped into small pieces
1 cup whole wheat pastry flour
1  3/4 cup regular rolled oats
3 teaspoons aluminum free baking powder
1/4 cup walnuts, chopped
1/4 cup flaxseed meal
1/4 cup dried cranberries
2 scoop hemp protein powder, optional
Pinch of cinnamon
Directions:
Preheat oven to 350F degrees. Lined muffin pan with muffin paper cups.
In a mixing bowl combine bananas, with a wire whisk,  milk, oil, sugar and egg. Add dry ingredients, flour, oats, cinnamon and baking powder and whisk until well incorporated. Fold in apples, cranberries and walnuts.
With a large cookie scoop place one scoop full of the mixture evenly into muffin cups. Bake for 20-25 minutes or until tester comes out clean.
Make sure you remove muffins immediately after they are done. Let them cool on a wire rack.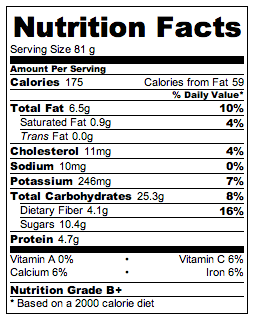 Nutrition facts calculated based on the recipe giving 16 muffins. 1 muffin = 1 serving