Baked salmon pockets with veggies
These baked salmon pockets with veggies are perfect for a quick, healthy dinner. You can use any other fish of your choice but salmon works really well. If you would like to incorporate fish into your diet this is a great, healthy easy to way to begin.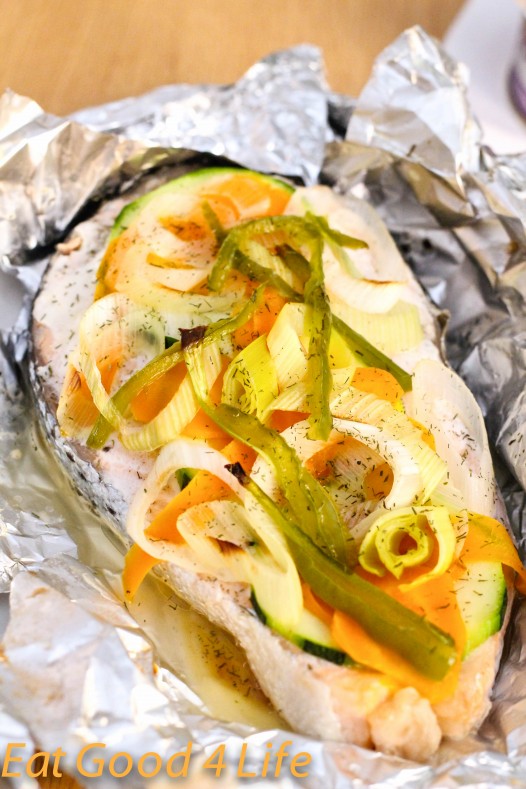 I have never eaten such a thing until I visited my high school friend in Madrid, Spain that I didn't see for 7 years.
Her husband is a really good cook and he came up with this baked salmon pockets with veggies since we need it to eat something fast and healthy.  This is a recipe they enjoy often using different types of fish, veggies and herbs. I think this recipe is just genius because not only this is super simple, healthy and fast to put together but there is pretty much no dishes to clean after wards. What a win win situation.
It was nice to see my friends again after so long, meet their beautiful kids and enjoy really good food.
Anyhow, we are still in Spain, North Spain that is. Me and my husband visited England last week, and after being there last almost 10 years ago it was nice to visit many of the landmarks with my hubby.
One of my favorite places was Borough Market. Holly smokes, it was food overload. I couldn't stop taking pictures. This is one of my favorite farmer's market ever. I wish I could come here every week. Oh well, at least I was able to visit :-) Below are some of the pictures I took. I got inspired in so many ways, I just don't know when I am going to have time to cook and bake everything I have on my mind.
Well, I live you with this amazing recipe that is simple, tasty, fast and super healthy. Use any veggies and herbs of your choice and let me know how it turned out for you.
Enjoy!
Make sure you add thin slices of potatoes previously cooked in the microwave for 3-5 minutes depending on how powerful your microwave is. On the right picture you can see the salmon right before forming a tight pocket to be baked. You may add any veggies of your choice as well.
Here you can see the salmon pockets already done. When you see that they have puffed they are done. In my case it took about 25 minutes at 350F.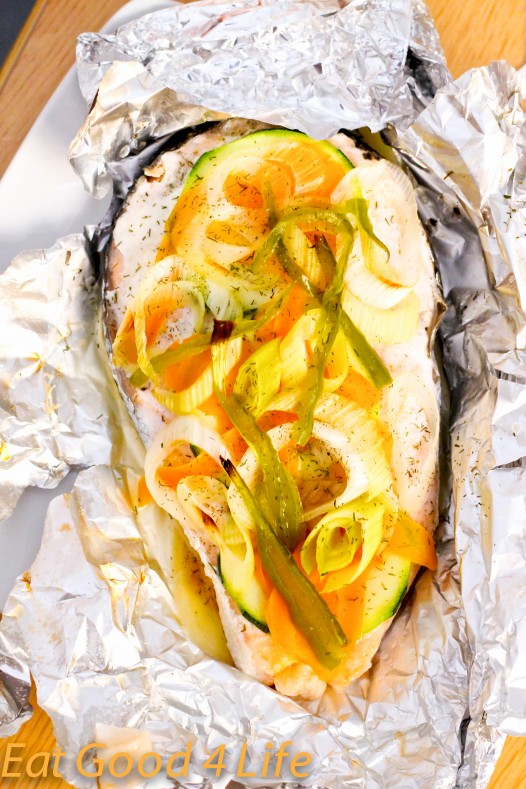 I truly don't have the greatest pictures for this post but you get the point. This one shows the salmon already cooked. It took about 25 minutes. A super meal on my book with hardly any work.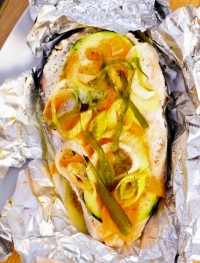 Baked salmon pockets with veggies
Yield: 4-6 servings
Total Time: 20-30 minutes
Ingredients:
4-6 wild salmon fillets, fresh or frozen previously thawed
1 green pepper, julienne
1 carrot, sliced
1 zucchini, sliced into disks
2 potatoes, sliced into disks
1-2 tsp dill
1 tsp black pepper
1 tsp Celtic salt
4-6 tsp olive oil
Directions:
Preheat oven to 350F.
Sliced and prepared your veggies and set aside. Place potatoes in a microwave safe bowl and microwave for 3 minutes. Set aside.
Cut a piece of aluminum foil big enough to fold over and tent each individual fillet. Spray or drizzle a teaspoon of olive oil over each foil piece before placing the potatoes over it so that they don't stick after it bakes. Place two potato slices on each foil piece and place salmon on top. Arrange the veggies over the salmon and sprinkle some dill, pepper and salt over each salmon filet. You may use other veggies if you like.
Close the pockets making sure all sides are tight, no air must scape while the salmon is baking. Bake for 20-25 minutes or until the pocket begins to inflate. At this stage the salmon should be done. I baked mine for 25 minutes because I had 6 in total.
Serve while still warm. Be careful when opening the pockets.  The vapor will release and you can burn yourself easily.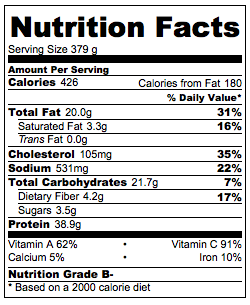 Nutrition facts calculated based on the recipe giving 4 servings.